The Most Diet-Obsessed Places in the Word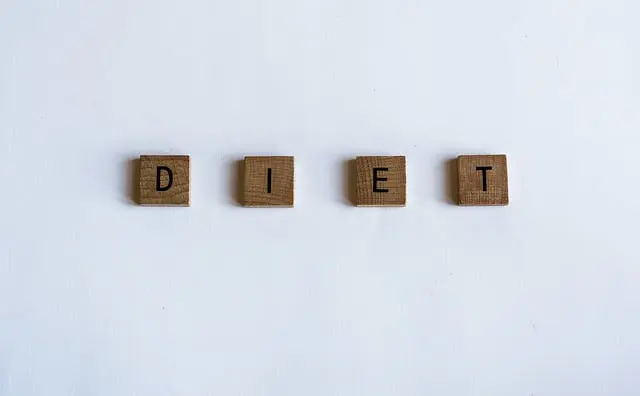 How and what we eat is a an ever-present topic of our lives, and dieting in particular, is a very hot topic for the general public, as well as dietitians and health care professionals.
In the United States, a stunning 45 million people go on a diet each year and Americans spend $33 billion yearly on weight-loss products. Is America alone in its obsession for dieting and weight-loss products?
To find the answer to this question we turned to Google Trends. One way to gauge people's interests is to take a look at what they search for on Google and how often. Google Trends tracks the popularity of a particular search term over time, and allow us to find out where in the world a particular search term is currently trending.
We analyzed Google Trends' data for searches on the topic of Diet (nutrition) which includes diet-related searches made in local languages, to come up with our list. Google provides a country and city score which shows the local interest level for diet-related searches.
Google doesn't have any numbers on how many people actually commit to a diet, but we believe search data is usually well-linked to intent to take action.
Different parts of the world show particular interest in different diet plans, providing a bit of insight into searchers' interests and local diet trends. We also noticed seasonal patterns of rising or declining interest in dieting and nutrition year after year as interest peaks and falls with cultural influences and expectations.
Top 15 Countries for Diet Searches
1. Poland (Google score: 100)
Google gave Poland a score of 100, meaning that the number of searches about diet-related topics relative to all searches in that country was higher than in any other country. In other words, Poland set the bar for all the other scores below.
Poland's high interest in dieting is no fluke. When we analyzed historical Google Trends data we found that Poland had the highest interest in diet-related searches in the world for six consecutive years.
Moreover, the top-searched diet in Poland was a plan known more locally than globally. The plan, created by Dr. Ewa Dabrowska, uses a preliminary detox stage to prepare the body for healthier eating. Poland's robust consumer health sector may play a role: according to Euromonitor International, self-care is common in Poland, and the country accounts for one-fifth of Eastern Europe's consumer health sales. Poland's predominantly Catholic population shows decreased interest in diet-related topics each year around Easter and Christmas.
2. Australia (Google score: 83)
Australia comes in at an impressive 85 percent of Poland's high score. As in many other high-scoring countries, Keto is the most popular local diet.
Besides having an overall high score, Australia is host to some of the world's top cities for diet-related searches: Brisbane, Sydney, and Melbourne were within the top 10. Australia's government reports that although Australians still eat too many "discretionary foods," which are defined as high-energy, low-nutrition foods, the amount of discretionary foods consumed by Australians has been generally falling since 1995.
3. United States (Google score: 78)
An estimated 45 million Americans go on a diet each year, and Americans spend $33 billion each year on weight loss products, according to the Boston Medical Center. There's no surprise then that America ranks as one of the most diet-obsessed countries worldwide.
However, Google Trends data suggests that Americans are not consistent with their diets. Interest in dieting spikes at the beginning of the year, drop off sharply by the end of January, and then drop heavily again at the end of the summer. By the beginning of the fall season, interest in dieting, and possibly people who are on a diet, drops by half compared to the beginning of the year.
More on US dieting trends later.
4. New Zealand (Google Score: 77)
Google's data shows that the Keto diet was the top-searched diet in New Zealand. Moreover, Google Trends data shows that dieting interest is at five-year high in New Zealand.

In February 2018, a government review of popular diets in New Zealand expressed reservations about low-carb and detox diets without specifically naming the Keto diet.
5. Moldova (Google score: 77)
In Moldova, the therapeutic "Diet No. 5" attributed to Mikhail Pevsner was the most popular diet of the last 12 months. While little known outside of Eastern Europe, this diet was a popular search in Russia as well.
6. South Africa (Google Score: 76)
South Africa joins New Zealand in curiosity about the Keto diet. Keto was the most popular diet in South Africa over the past 12 months, followed by the Banting diet.
South Africa's cuisine draws from diverse cultural sources, but according to the World Bank, the country currently faces challenges related to undernutrition and obesity. Locally, the highest interest in dieting came from the cities of Vanderbijlpark, Bloemfontein and Boksburg.
Sticking to food trends, veganism is also surging in popularity in South Africa. Popularity of veganism is at an all-time high based on a research conducted by Chef's Pencil using Google Trends data.
7. Georgia (Google Score: 76)
Georgia's top-searched diet was the Dukan Diet. This controversial low-carb diet is supposed to work in several phases to adjust and maintain proper metabolism.
Interestingly, Georgia may be undergoing a revival of interest in tea, and the official nutrition guidelines include a warning not to drink tea with iron-rich foods.
8. Lebanon (Google Score: 74)
Lebanon is known for its delicious Mediterranean food (think Falafel, Humus and Tabouleh), but like searchers in many locations around the world, searchers in Lebanon were interested in learning about the Keto diet.
In recent years, there has been some concern that Lebanon is shifting away from its healthy traditional diet towards a more typically Western pattern high in fats, sugars, and refined foods.
9. Canada (Google Score: 70)
Searchers in Canada were most interested in – you guessed it – the Keto diet. But there's more to nutrition trends in Canada than meets the eye.
Google Trends data shows that interest in dieting hasn't been this high in Canada since 2004. Among provinces, the Yukon Territory, followed by British Columbia and Nova Scotia showed the highest interest in diet searches.
Canada's increasingly diverse population has contributed to shifts in the country's overall diet and expanded its main sources of nutrition beyond the traditional meat and potatoes. Today, the Canadian government's Canada Food Guide highlights recipes inspired by cuisines around the world.
10. United Kingdom (Google Score: 70)
People in the United Kingdom showed great interest in the Keto diet, which was the subject of the kingdom's top three diet-related searches, but the government's official NHS website warns against low-carb diets along with fad and detox diets. As Brexit approaches, some have expressed concern over how food availability will be affected.
Google Trends data shows that Britain's interest in diets is actually decreasing. Britain hit a 10-year peak in 2014, but since then interest has slowly decreased. Among its countries, dieting interest is highest in Wales, followed by Northern Ireland, Scotland and England.
11. Croatia (Google Score: 70)
Croatia's diet of interest in 2018 was a diet known as the Liposuction Diet, which aims to shed fat without subjecting the dieter to actual liposuction. Meanwhile, as diets evolve globally, some researchers wonder whether there's still a future for southern Croatia's traditional Mediterranean diet.
To learn more about the local cuisine, check out our article on the most popular Croatian foods.
12. Qatar (Google Score: 67)
Qatar's searches demonstrated interest in the GM diet alongside the Keto diet. According to Healthline, the real origins of the GM diet are unclear. Qatar's Supreme Council of Health offers a set of dietary guidelines, but this 2018 study indicates that over 80% of Qatar's people are not meeting the government's recommendations.
13. United Arab Emirates (Google Score: 67)
Over the last few years the United Arab Emirates has had a pattern of interest in dieting that stands out from other countries on this list in a unique way: a pronounced dip in interest each summer that seems to coincide with the end of the Islamic fast of Ramadan.
While many lose weight during the month-long fast, doctors have pointed out that it is actually possible to gain weight as well.
14. Ireland (Google Score: 67)
Ireland's data was similar to that of the UK with a high interest in the Keto diet. There's some evidence that the reign of the stereotypical potato, at least in unprocessed form, may be on its way out. Irish potato consumption continues to decline, although the relative proportion of processed potato foods consumed is actually rising.
15. Romania (Google Score: 65)
Dieting is popular in many Central and Eastern European countries and Romania is no exception. The most popular diet searched by Romanians is the Rina diet, which is also known as the 90-day diet. The Rina diet prescribes eating a specific category of food each day, divided into four-day cycles.
While diet is very important to Romanians, dieting on traditional Romanian foods might not be such a great idea, since most are quite decadent and high on calories.
16. Greece (Google Score: 65)
Greece, like many predominantly Eastern Orthodox countries, shows a lower volume of diet searches near Easter and Christmas. Greece's traditional Mediterranean diet is often held up as inspiration for dieters worldwide, but younger Greeks may be increasingly turning towards a more Westernized diet.
17. Italy (Google Score: 64)
Italy is a rather surprising entry in the top 20 given that the country enjoys low obesity rates. Google Trends data shows that the highest interest in diet-related searches comes from Italy's southern regions. Calabria, Campania, Sicily show the highest interest in diet-related searches. The most searched diet was Keto.
18. Kuwait (Google Score: 61)
Almost three-quarters of Kuwait's population has an unhealthy weight and almost 43% are obese, which makes Kuwait one of the most obese countries in the world. As in other Middle Eastern countries, Keto was the most popular diet searched over the past 12 months.
19. Czechia (Google Score: 57)
While traditional Czech food is tasty, it is also high in calories, therefore Czech cooking and eating habits are shifting to healthier lifestyles. Nízkosacharidová dieta, a low-carbohydrate diet, has been a very popular search among the Czech, though there is controversy as to whether the diet confers the health benefits it claims to offer.
20. Russia (Google Score: 57)
Diet 5 was Russia's most searched diet over the past 12 months. In spite of its high ranking, Russia's interest in diet-related searches has decreased over the past few years and in 2019, the country's diet interest ranking reached its lowest point in 10 years.
Top 10 Cities Worldwide for Diet Searches
Based on Google Trends data from 8/01/18 – 8/01/19.
1. Warsaw (Google Score: 100)
Given Poland's first-place ranking for worldwide intensity of diet searches, it's not surprising that Warsaw, its capital, would be first on this list. There's plenty of delicious food to try, although those sweet pączki might not be the best fit for those following Poland's trending Dabrowska Diet.
2. Brisbane (Google Score: 80)
Brisbane offers many affordable and exciting dining options, including a lively food truck scene which offers meals and snacks from cuisines around the world.
4. Melbourne (Google Score: 74)
Melbourne is known as Australia's coffee capital, with a 2015 report claiming that 63% of Melbourne's residents visit a café at least once in three months. Aficionados prize the personal connections and good food. Melbourne is also well known for its vegan food scene.
3. Sydney (Google Score: 73)
According to TripAdvisor, Sydney is one of the world's top 10 cities in which bookings for food tours were on the rise in 2017, with the most-booked experience taking place in a revolving tower-top restaurant with spectacular views of the city.
5. Houston (Google Score: 68)
Houston's specialties include Tex-Mex cuisine, Cajun cookery, barbeque, and Vietnamese pho. No list of foods to try in Houston would be complete without a mention of chicken-fried steak. It may not sound exactly diet-friendly, but some argue that it's totally worth it.
6. New York (Google Score: 67)
New York City is famous for it NYC-style pizza, bagels, hot dogs, and cheesecake. Despite these readily available snacks, the city's home state of New York had one of the lowest rates of adult obesity in the United States in 2014.
7. Los Angeles (Google Score: 66)
Los Angeles has a strong multicultural food scene, and its health-conscious culture led us to include the city in our list of most vegan-friendly cities. On the other hand, some have cautioned against the influence of nearby Hollywood's unrealistic beauty ideals.
The diet-obsessed attitude in Los Angeles may not be typical of the state, though, because the state of California as a whole was beaten only by the District of Columbia for lack of interest in diet and nutrition searches.
8. Rome (Google Score: 65)
Named the world's highest-ranked food city by TripAdvisor in 2017, Rome's food culture is highly attractive to visitors, who have many options for healthy places in which to enjoy the city's famous cuisine. The city is making efforts to prevent obesity and diabetes as Italy faces rising childhood obesity rates.
9. Chicago (Google Score: 64)
Chicago is proud of its local foods such as deep-dish pizza, barbecue carrots, and Italian beef sandwiches, and Chicagoans are known to go so far as to publicly shame diners who dare to put ketchup on a hot dog.
The city is working to make healthy foods more readily available to all its residents. While Chicago showed great interest in diet and nutrition, the state of Illinois as a whole is near the bottom of the rankings for interest.
10. Toronto (Google Score: 64)
Known as one of the world's most multicultural cities, Toronto offers an impressive variety of cuisines to sample.
For something distinctively local, one might try a veal sandwich. The city is working to address some challenges, though, including food insecurity that may prevent some households from enjoying a nutritious diet.
Dieting Patterns
Different parts of the world show particular interest in different diet plans, providing a bit of insight into searchers' interests and local diet trends. We also noticed seasonal patterns of rising or declining interest in dieting and nutrition year after year as interest peaks and falls with cultural influences and expectations. In countries where religious fasting or feasting is commonly practiced, searches related to diet often rise or fall near these important times.
Some trends and patterns are evident on a global scale. If you've ever thought about starting a new diet at the beginning of the year, you're not alone. Much of the world sees New Year's Day as a time to make lifestyle changes or commit to a new practice, and the proportion of Google searches dedicated to diet and nutrition on New Year's Day can be nearly double what it was during the last week of the preceding year. Overall, interest steadily drops as each year progresses until the next New Year's Day comes around.
The chart below depicts the seasonality of diet-related searched in the US.
History Suggests Keto Craze Might Soon be Over
We also noticed shifts in top-searched diets over time. As some researchers have noted, fad diets and concern about what we eat have been a part of human history for thousands of years.
In more recent years, Google's data shows that the South Beach diet craze of the early 2000s gave way to the Atkins diet, which peaked in 2009. In 2010 and 2011, searchers were most curious about the scientifically dubious HCG (human chorionic gonadotropin) diet, but got on board with the Paleo diet for the years of 2012 through 2016. Since 2017, the Keto (or ketogenic) diet has maintained its position as the world's top-searched diet.
History however suggests that the Keto trend will eventually slow down as new diets capture public attention. Some experts also worry that the strict requirements of a properly executed Keto diet may make it an unsustainable option for many dieters.
Diet-Searches in the US
Based on Google Trends data from 8/01/18 – 8/01/19
Top US States for Diet Searches
West Virginia (Score: 100)
Idaho (Score: 99)
Mississippi (Score: 98)
Maine (Score:96)
Arkansas (Score: 95)
Alabama (Score: 95)
Montana (Score:95)
Tennessee (Score: 94)
New Hampshire (Score: 93)
Arizona (Score: 93)
Alaska (Score: 93)
Oklahoma (Score: 92)
Wyoming (Score: 91)
South Dakota (Score: 91)
Delaware (Score: 91)
US States with Lowest Interest in Diets
California (Score: 80)
Massachusetts (Score: 80)
Colorado (Score: 82)
Georgia (Score: 82)
Iowa (Score: 82)
This list of US states with the highest proportion of diet-related searches stands out because four states out of our list are included in the list of the five least healthy states as reported by the America's Health Rankings 2018 Annual Report.
The states on both lists are Mississippi, Alabama, Oklahoma, and Arkansas. Behaviors such as eating habits account for only a portion of the America's Health report score – challenges such as mental health and the impact of policy, for example, are considered – but the interest in health demonstrated in these states might show that residents are interested in a healthier lifestyle.
All states have room for improvement, though: only two states, Hawaii and Colorado, have adult obesity rates lower than 20%.
Featured image credit:  Practical Cures