7 Delicious Cheese Substitutes That Everyone Can Enjoy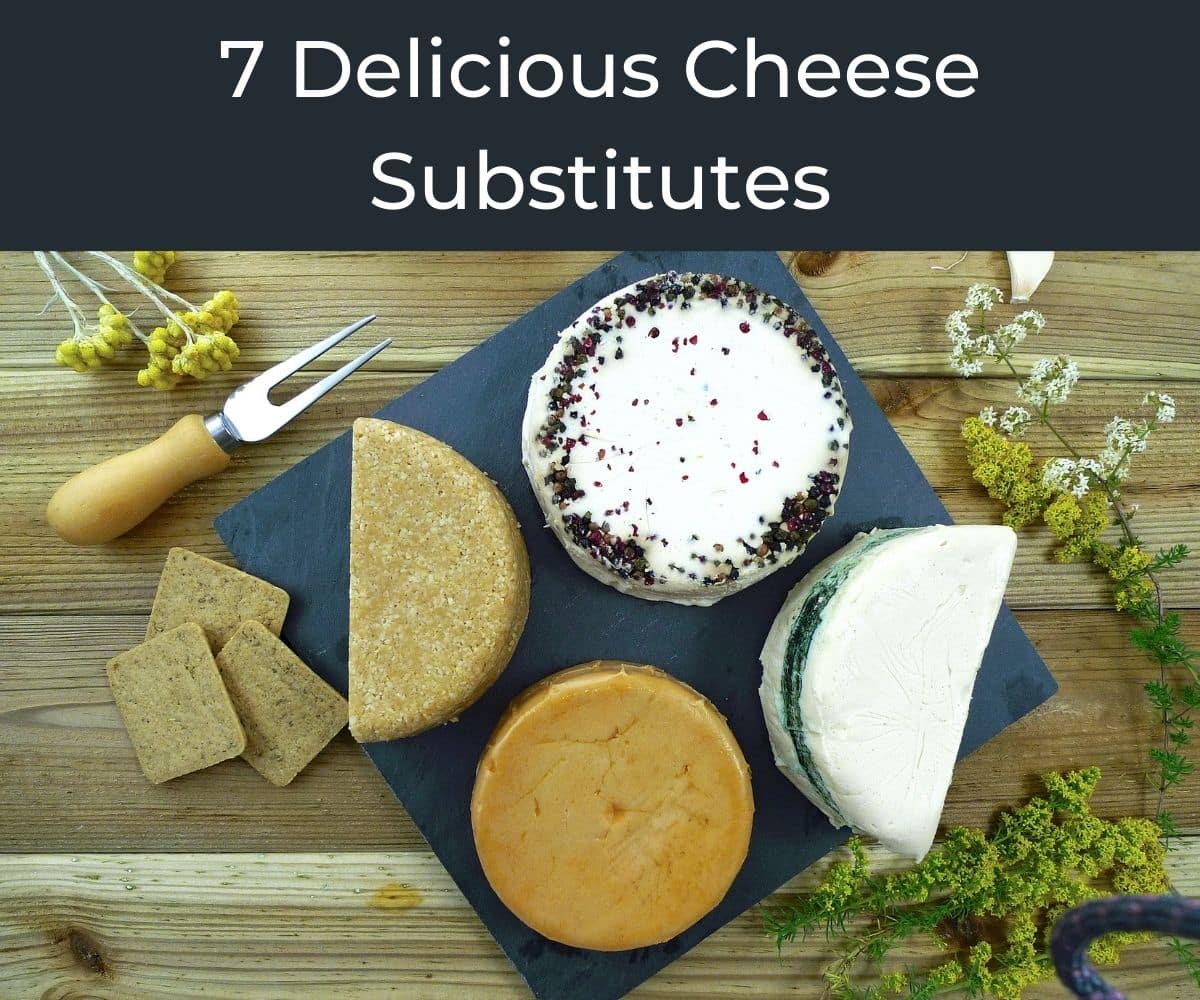 Who doesn't love cheese?!
Game of Thrones creator George R.R. Martin once said that all he needs is "a good sharp knife and a good sharp cheese, and I'm a happy man". On that same note, writer Avery Aames believes that "life is great; cheese makes it better".
We have to agree; there's just something about pairing a nice glass of wine with a delicious bit of cheese at the end of a long day. But what if your body doesn't tolerate cheese very well? What if you've decided to switch to a vegan diet? What if you've become sensitive to dairy but are still unable to imagine your life without any cheese in it?
If you're not into dairy but still want a bit of consistency and protein in your dishes, worry not. Luckily, there are plenty of alternatives to choose from nowadays, so you don't have to deny yourself a cheesy guilty pleasure.
So, check out some of our favorite cheese substitutes below, and give them a try the next time you're out grocery shopping.
1. Cashew Cheese
One of our absolute favorite cheese alternatives is cashew cheese. It's a great non-dairy option usually made of blended cashews, water, nutritional yeast, and some seasoning. Cashew cheese tastes nutty and salty and has a consistency similar to ricotta or hummus, so it works great as either a sauce or a dip, in vegan mac & cheese, or as a spread on crackers.
You can make your own, or try vegan cheese brands like Treeline Treenut Cheese, which use cashew nuts that are naturally cultured and aged to perfection!
2. Sweet Potato Sauce
Another delicious option to use instead of cheese is sweet potato sauce! This creamy alternative is super easy to make; you just need to mash up some sweet potatoes, add some carrots, onions, some lemon juice, white beans, and finish with some salt and pepper.
This saucy concoction is also great in vegan mac & cheese, or as a delicious, healthier option to dip your nachos into. If you want to pack in some extra flavor and make your sweet potato sauce a bit more smokey, you can also add some soy sauce, paprika, liquid smoke, or garlic powder.
3. Vegan Pesto
Just the thought of a nice, hot bowl of perfectly-cooked pasta covered in delicious pesto is enough to make our mouth water.
But if you're vegan or want to avoid dairy in your diet, you might want to steer clear of store-bought pesto. That's because, usually, pesto is made with basil, olive oil, pine nuts, spices, and freshly-grated Parmesan-Reggiano or Romano cheese.
But don't worry; you can make your own vegan pesto and still enjoy your delicious pasta recipes without worrying about dairy. Just use basil, olive oil, garlic, salt, pepper, and walnuts or pine nuts. If you want that extra 'cheesy' flavor in your pesto, add some nutritional yeast, as well, and voilà – dinner is ready!
4. Tofu
If you like a firmer texture to your vegan cheese, or want to find a healthier, non-dairy alternative to mozzarella to throw on your homemade pizza, give tofu a try. It's incredibly easy to find in most grocery stores and comes in many flavors and seasoned with different spices.
Tofu will not melt like cheese does, so you won't really be able to use it as a dip or a spread, but because of its firmness, it's a great replacement for a meat protein in different dishes.
If you want some extra consistency in your vegan or vegetarian dishes, tofu can provide that high-protein, low-fat kick. You can think of it as a great substitute for feta cheese.
5. Hummus
If you're not yet a fan of hummus, then you're definitely missing out, especially if you're looking for a delicious alternative to cheese.
Hummus works absolutely wonderfully as a spread, and even as a sauce for pasta or a pizza topping. It has a rich and salty taste and a thick, creamy consistency that makes it ideal as a cheese substitute in a meal, or as a healthy snack throughout the day.
The great part is that hummus is easy to find at most grocery stores or food markets, and it comes in a variety of flavors. You can also make your own homemade hummus and dip your chips in it, and you can even mix it with some vegan pesto for a bit more flavor. 
6. Zucchini Cheese
If cashew cheese is not your thing, then maybe you should give zucchini cheese a try and see if that works better for you. It's also a great alternative if you're allergic to nuts, or if you like a more solid consistency.
That's because you can make your own delicious slices of zucchini cheese, and throw them in a salad or enjoy them as a snack.
You just need to steam and blend your zucchini and throw in some lemon juice, coconut oil, some salt, nutritional yeast, and gelatin, and refrigerate the mixture in a pan. Then you just take it out of the fridge, slice it up or cut it up into cubes, and add to your favorite recipes.
Something to note is that zucchini cheese is non-dairy but not vegan, since it requires gelatin (an animal-based product) in the mix.
7. Tahini Spread
Tahini spread is one of the easiest, tastiest cheese alternatives to make at home and add to your salad, sandwich, dip, and any other recipe you want.
It's made of just sesame seeds and a bit of olive oil, and has a creamy, spreadable consistency. It works great as a salad dressing, with hummus and baba ghanoush, and plenty of other Middle Eastern and Mediterranean dishes.
If you don't have the time to grind sesame seeds yourself, there are plenty of options that you can find in health food stores.
---
If you're looking for substitutes for certain types of cheeses, we got you covered. Check out the links below to a wide range of cheese substitutes: