25 Naturally Orange Foods (With Pictures!)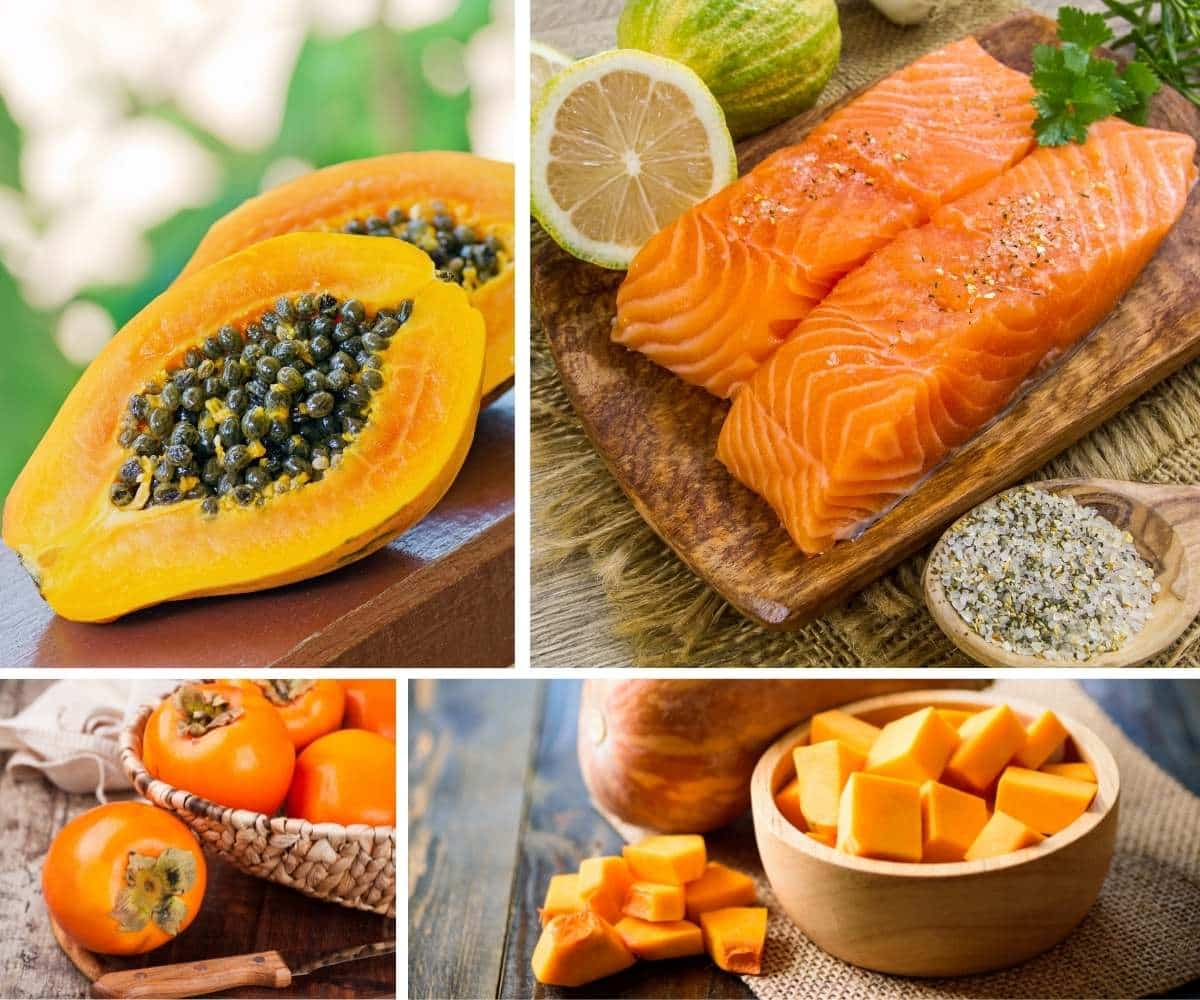 Nothing lifts the visual appeal of a dish as much as a splash of vibrant orange. And there are a surprisingly wide range of orange foods to choose from.
Some orange foods are well-known favorites that you can use in unexpected ways. Others, which may be harder to track down, will add originality as well as color to your dishes.
In this article, we look at 25 options to get you started on your orange food journey!
1. Pumpkin
Pumpkins are a winter squash of the same family as melons and cucumbers. They're the ultimate holiday food, a staple of celebration dinners and desserts.
Most famous for its varied role in soups, casseroles, bread and pies, pumpkin can also add a splash of bright orange to salads and sandwiches.
Pumpkin is an amazingly healthy food. Low in sugar and loaded with fiber, it's packed with health-giving vitamins. It is especially rich in vitamins A and K.
2. Apricots
With their velvety, orange skin, which develops a deep rose-pink blush as they ripen, apricots make a beautiful addition to any fruit bowl. They're also very versatile.
Cook them in pies, baked goods, or cheesecakes, or create delicate orange smoothies and mousses. Apricots also partner well with certain meats.
They're featured in Moroccan tagines and complement the sweetness of pork and lamb with their sweet tang and meltingly soft texture.
Like most orange fruits, they're rich in beta-carotene, vitamin A, and minerals such as calcium, potassium, and iron.
3. Cantaloupe
The cantaloupe's juicy orange flesh has a floral aroma and a sweet, fruity flavor. It's typically added to breakfast dishes, cereals, and yogurts or eaten as a stand-alone snack.
It also makes a perfect ingredient for smoothies and shakes, as a cocktail flavoring, and in light, refreshing sorbets.
Cantaloupes are nutrient-dense. They're a fantastic source of antioxidant vitamins A and C and loaded with fiber and potassium, which helps balance fluid levels within the body.
4. Oranges
No list of orange foods would be complete without oranges. One of the world's most popular fruits, they're versatile and delicious.
They don't only add a splash of color to your fruit bowl but make refreshing fresh juices and luscious marmalades studded with peel. They can be baked in pies, cookies and cakes or served with meats to cut through the fattiness of pork or lamb. Their peel and zest also add tang to a wide range of dishes.
A single medium-sized orange contains 92% of your recommended daily dose of vitamin C, and they also contain folate, calcium, potassium, and fiber.
5. Orange Bell Peppers
When ripe, orange bell peppers are sweeter and less bitter than green peppers. They have more in common with their red and yellow cousins regarding taste and nutrient profile.
Orange peppers contain up to 10 times as much beta-carotene and vitamin A and twice as much vitamin C as green peppers.
6. Carrots
Raw, cooked, or juiced, brilliant orange carrots are a delicious, versatile, economical way to add a splash of bright color to a bland plate or to contrast with other brightly-colored foods.
This humble root vegetable, loved worldwide, is also a rich source of vitamins, minerals, and antioxidant compounds.
7. Sweet Potato
Roasting sweet potatoes in an oven, or even wrapped in foil over coals, brings out their natural flavor and creamy texture, so they don't need any sauces or toppings.
Instead, they can be puréed and baked in pies or made into dips, including a mouth-watering hummus with an unusual twist.  
They're a valuable source of beta-carotene, potassium, and dietary fiber.
8. Butternut Squash
Butternut squash is prized for its thin, edible skin and dense orange flesh. It can be used in a wide range of recipes.
It partners well with herbs, such as sage, thyme, and bay leaf, crunchy fruits, such as apples and pears, and meats including beef, sausages, and bacon.
Deep-colored squashes such as the butternut are also rich in beta-carotene, vitamin A, and dietary fiber.
9. Calendula
As its edible petals are mainly used to add color to dishes, Calendula was once known as "poor man's saffron". It has a slightly bitter tang that works well in many fresh and cooked recipes.
For example, Calendula flowers can be added to egg-based dishes such as quiches, and frittatas, included in sauces, or mixed into pasta and rice dishes to turn them a vibrant orange.
Check out our guide on edible flowers for more information on this topic.
10. Cape Gooseberry
Native to South America, sweet and tangy Cape gooseberries are also known as physalis, goldenberries, husk cherries, Peruvian ground cherries, and poha berries.
These orange fruits are equally suited to raw and cooked dishes and are especially tasty when boiled or baked. Cape gooseberries are often used as decoration on desserts.
Always discard the bitter-tasting husks before preparing, as they're inedible.
11. Orange Cherry Tomatoes
Orange cherry tomatoes are smaller and sweeter than large tomatoes, with a striking tangerine-colored skin. Although they can be cooked the same way as other cherry tomatoes, perhaps the best way to use them is to add a burst of sweetness to mixed salads.
12. Clementines
Clementines are basically seedless tangerines, sweet and juicy. They're a seasonal treat, typically only available around the winter holidays. Their wonderful aroma will perfume and freshen any room.
Although clementines are lower in calories than tangerines, they contain higher levels of vitamin C.
13. Crab Roe
Bright orange crab roe (aka crab caviar) are the ripe egg masses found in crab ovaries. With their visual appeal and soft, rubbery texture, crab roe can be served as canapés, puréed, or added to cooked dishes.
They deliver plenty of nutrients, notably omega-3 fatty acids.
14. Dalanda Oranges
The shiny green rind of tangy, sour Dalanda oranges conceals the bright orange flesh inside. They're best eaten raw or juiced.
Dalanda oranges provide high levels of vitamins A and C, potassium, phosphorus, magnesium, iron, calcium, and anti-inflammatory flavonoids.
15. Dutch Mimolette
Artisan Dutch Mimolette is an orange cow's-milk cheese with a natural rind. Its distinctive color is produced by coloring Edam cheese with carrot juice.
As it matures, the color deepens and the texture hardens. Use this tasty Dutch cheese in all the same ways as other hard cow's milk cheeses.
16.Gấc
Native to Vietnam, Gấc is more commonly known as "baby jackfruit", though it tastes nothing like a jackfruit. Although its flesh is a deep ruby red, it's used to impart a deep orange hue to rice and other dishes.
If fresh fruit is unavailable, you may be able to find it frozen in specialty stores. As gấc fruit contains an incredible amount of beta-carotene and lycopene, it's well worth the search.
17. Orangelos
Love grapefruit but looking for something a tad more interesting? Then look out for orangelos, a cross between a grapefruit and an orange, originally hailing from Puerto Rico, to add a burst of unexpected flavor to your fruit salads.
Orangelos are sweeter than grapefruits and without the bitterness. Eat them the same way at breakfast as grapefruit – cut them in half and lift the segments out with a spoon. They're also easier to peel, and their vibrant color will brighten your day.
18. Nasturtium Petals
Every part of the nasturtium is edible: petals, leaves, stems, and even young seed pods. However, these flowers are typically prized for the splash of bright color that they add to any plate.
The petals have a distinctive peppery flavor and occasionally a hint of bitterness. They make great salad ingredients and are often used to create colorful garnishes for savory and sweet dishes.
19. Papayas
Hidden underneath the yellow rind, the tender orange flesh of the papaya is slightly sweet, with a musky or sometimes peppery tang.
Papaya is a popular addition to breakfast dishes and salads. As well as making a delicious tropical snack packed with nutrients, it can be used in salads, pies, mousses, smoothies, and desserts. It's a popular ingredient in the cuisines of many Caribbean islands such as Aruba and Curacao.
20. Peaches
A peach's fuzzy orange or red skin conceals sweet, mouth-watering flesh and a large pit. Peaches originated in Asia but are now cultivated and sold worldwide. They're enjoyed in a wide range of baked goods, ice creams, cakes, mousses, cocktails, and smoothies.
Raw peach flesh is 89% water and contains a range of essential nutrients such as vitamins C, E, and K, niacin, folate, iron, choline, potassium, magnesium, phosphorus, manganese, zinc, and copper.
21. Nectarines
Nectarines are a variety of peach. What makes them distinctive is that their skin is smooth and glossy, not fuzzy, so they're sometimes referred to as shaved peaches.
They tend to be smaller than peaches, and the lack of fuzz makes their skin appear more red than orange. However, they can be used interchangeably and contain the same nutrient profile.
22. Persimmons
Persimmons come in two distinct types: sweet and astringent. Sweet varieties, including Fuyu, are ideal for bars, pies, and cookies.
Round and slightly flattened, their flesh is meltingly soft with a somewhat grainy texture. Therefore, they should always be eaten when ripe and almost ready to fall apart. Astringent varieties, such as Hachiyas, contain higher tannin levels and less sugar and must be eaten when fully ripe.
23. Salmon
Wild salmon is orangey-pink due to the carotenoids in the shrimp and krill they consume in their natural diet.
Farmed salmon, which is most widely available, is either fed carotenoid pellets or has dyes added to their food. Why? Because research has shown that consumers equate richer shades of orange or red with higher quality.
24. Tamarillo
This small orange fruit is packed with tender, edible seeds, like a tomato. The taste is tangy, citrusy, and perhaps slightly bitter. It can be eaten raw, although the skin tastes unpleasant, so it is usually discarded. Tamarillos can be made into chutneys, sauces, or dessert toppings. They can also be juiced, baked, or pickled.
25. Japanese Uni
Traditionally a Japanese delicacy, uni, made from a sea urchin known as the "hedgehog of the sea", has a robust briny aroma. An acquired taste, it's rich and creamy with a buttery texture.
It's usually found in sushi restaurants, draped over sushi, or prepared in original ways by inventive chefs. Love or loathe it, uni is packed with nutrients and is undoubtedly an experience you won't forget.
---
Related: 20 Naturally Red Foods to Try Out
Related: Discover 20 Stunning Blue Foods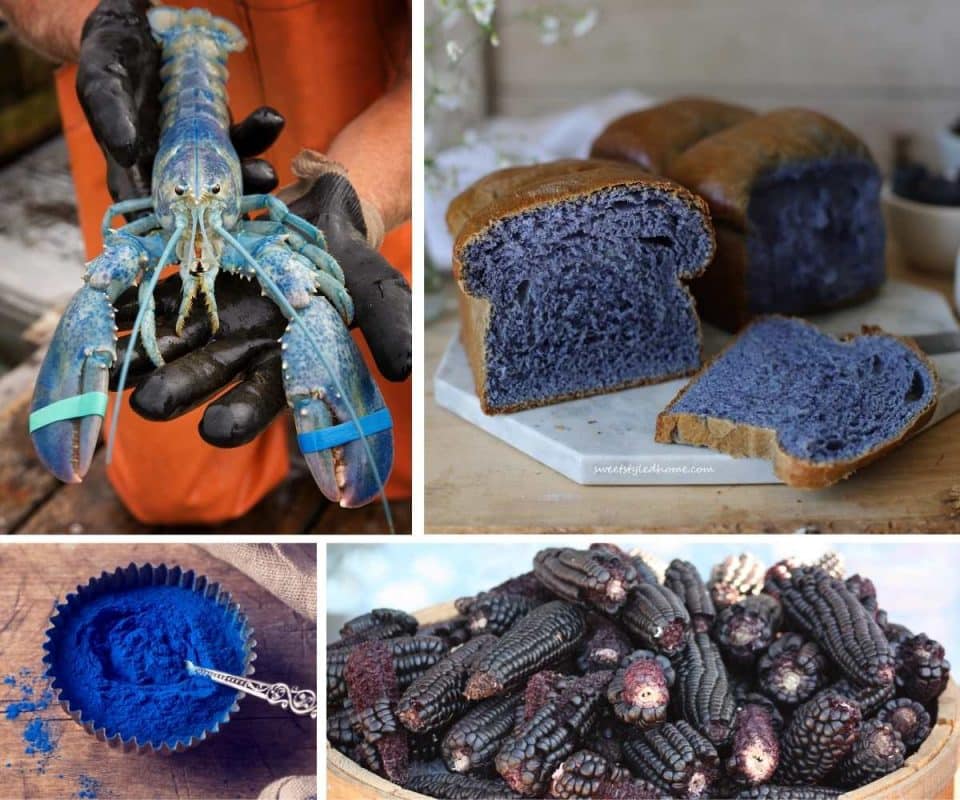 Related: 20 Naturally Pink Foods