25 Naturally Yellow Foods (With Pictures!)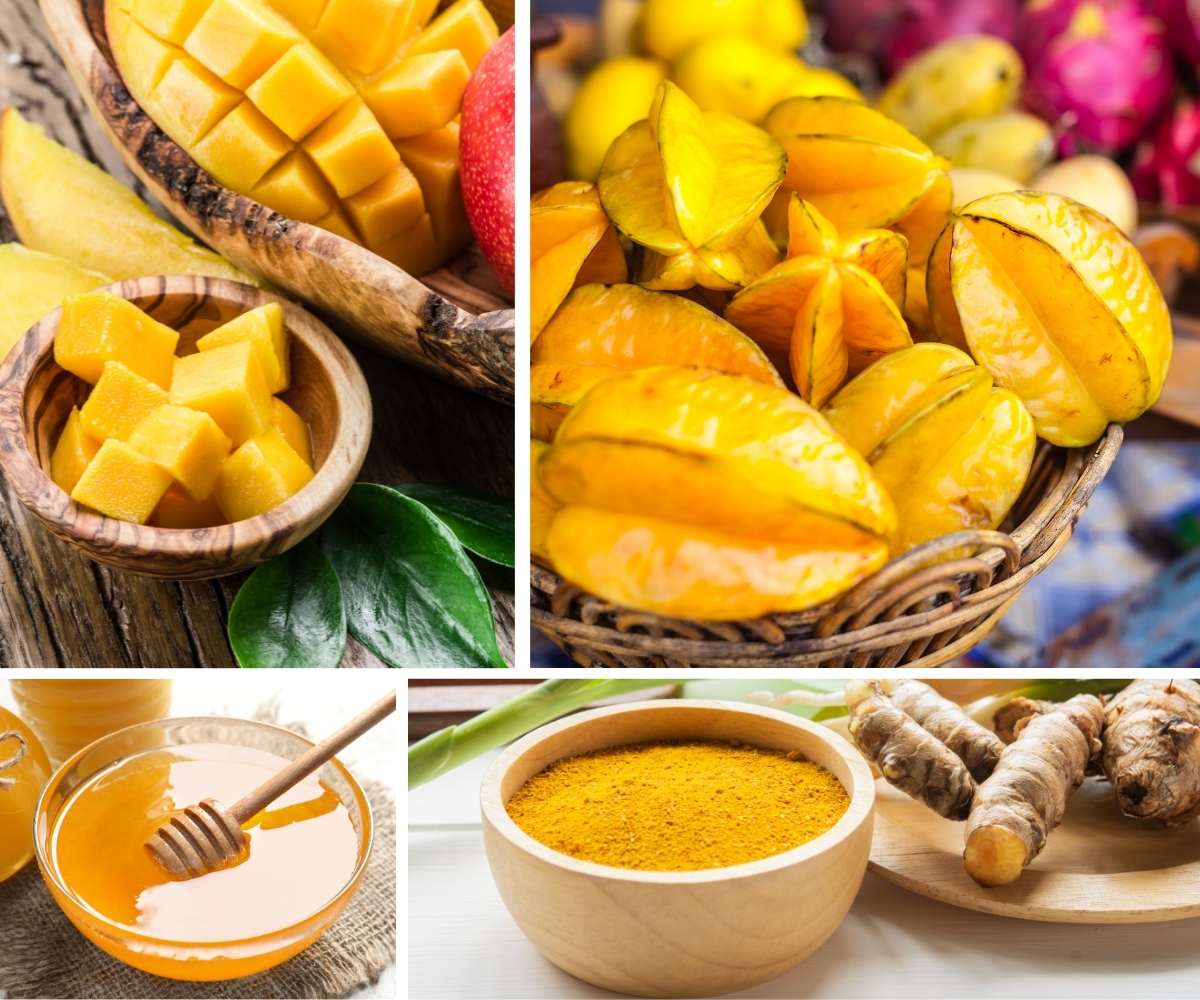 It's easy to brighten up any dish or fruit bowl by adding a splash of bright yellow. There's a surprisingly wide range of ingredients you can choose, which don't only look fantastic, but also provide valuable, healthy nutrients.
Here, we take a look at 25 of the most vibrant to get you started on an exploration of the wonderful world of yellow foods.
1. Bananas
With their bright yellow skins, soft, pale flesh, and delicious aroma that strengthens as they ripen, bananas are the world's most popular food.
They're not only the perfect snack, but they also add a soft contrasting texture to crisp fruit salads. Bananas contain an impressive range of nutrients, too, notably a high level of potassium.
2. Butter
Butter fell out of fashion for years, but it is now enjoying a comeback as a healthy fat. Don't only is grass-fed cow's milk butter superior for spreading on bread, it also imparts a unique flavor to fried foods. And let's not forget those yummy butter cookies or butter tarts.
3. Asian Pears
Asian pears are also known as Japanese pears, Chinese pears, Korean pears, apple pears, zodiac pears, and sand pears.
They're also called papples, because they look like a cross between a pear and an apple. Their grainy texture and edible yellow peel also taste like a cross. With a high water content, they're incredibly juicy and very sweet. Well worth searching for in specialty stores.
4. Cheese
Yellow cheese gets its color from beta-carotene. And where does the beta-carotene come from? From the grass the cows eat. American yellow cheese is typically much smoother than white varieties, as it's often melted to make sauces and toppings.
5. Corn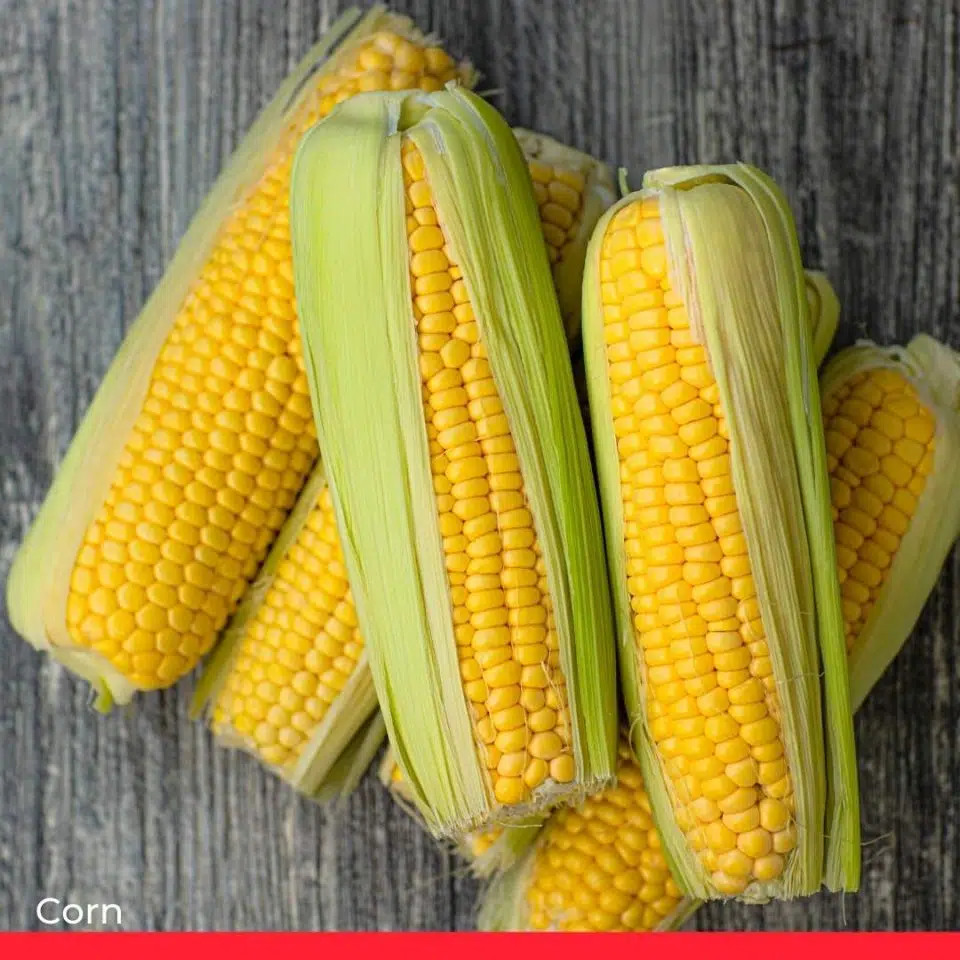 Mouth-watering corn on the cob, drenched in melted butter – sweet, juicy, and delicious. Bright yellow kernels, loved by kids and adults alike, can be used in salads, chowders, starters, and rice dishes.
Pro cooking tip: never add salt to the water when boiling corn – it toughens the kernels.
6. Durian
If you travel to Southeast Asia, there's one thing that you must do: taste some durian fruit. Love it or hate it, it's impossible to deny that durians have an unforgettable stench.
This notorious fruit is up to a foot long and covered in spiky green skin. When cut open, bright yellow flesh nestles inside a white cocoon. It tastes surprisingly rich and creamy and contains a range of healthy nutrients.
However, never try to take one onto a plane or bus – you could face a fine of up to $1,000 for inflicting the rank aroma onto your fellow passengers.
7. Honey
The color of honey varies from the palest yellow to rich golden brown. Generally, the best quality honey, such as acacia, is lighter. Although it is available runny or set, there's actually no difference.
If you place a metal knife into liquid honey, it will start to crystallize and become solid. Honey can replace sugar in a range of dishes and has a shelf-life with virtually no end date.
8. Egg Yolk
Golden yellow egg yolks are often served for breakfast, soft-boiled or fried eggs, or surrounded by multicolored sweet peppers in Arab-inspired shakshuka.
However, if you want to use up leftover egg yolks, they are plenty of options. Use them in creamy egg custards, ice creams, and crème brûlées. They can also add color and nutrients to savory dishes – add them to a carbonara, stir them into rice dishes, or use them in meatball mixtures.
9. Eggfruit
Eggfruit, also known as canistel, is grown throughout the Americas, Asia, and Africa. So how did it get its name? Its flesh is a vibrant egg-yolk yellow.
Eggfruit is used to make delicious custards, ice creams, spreads, and pie fillings. It also makes fantastic smoothies, blended with the milk of your choice and perhaps with a bit of fresh vanilla and a pinch of nutmeg. Lime and honey both make excellent partners for eggfruit, so add a few drops according to taste.
10. Lemon
A bowl of fresh lemons will fill any room with color and fragrance. They are perhaps the most versatile and widely used fruit, with the rind, flesh, and juice of the lemon used in a dizzyingly wide range of foods and drinks.
In addition, lemons are packed with health-enhancing nutrients, most noticeably vitamin C.
11. Jackfruit
Although jackfruit is only grown in Southeast Asia, it's now enjoyed worldwide, both raw and cooked.
At first glance, it's easy to confuse the jackfruit with the durian. However, they're very different. This exotic fruit has a sweet fragrance, while durian gives off an infamously unpleasant odor.
Jackfruits have a thick and fibrous texture, similar to that of mangoes or pineapples. The taste is distinctive. While it can be described as sweet, some people claim that, when cooked, it tastes like pulled pork!
12. Mango
The ultimate tropical fruit – sweet, juicy, and delicious. However, it's surprising how much the flavor and texture of mangoes vary according to variety. Alphonsos, for example, are soft and pulpy. In contrast, others are firmer, with a texture akin to avocado or melon.
To eat a mango, cut along both sides of the long pit, pull away the two pieces, score the flesh into cubes, then turn the peel inside out. The chunks can be eaten straight off the skin or added to fruit platters, salads, or smoothies.
13. Passion Fruit
The passion fruit's wrinkled purple skin signals that it's ripe and at its peak of delicious juiciness. Cut it open to reveal the glistening yellow beads, each covering a tiny black seed.
Passion fruit is usually eaten with a teaspoon, or the insides are poured over ice creams, thick yogurts, cakes, tarts or sweet sauces.
14. Turmeric
Known in many countries as curcumin, this wonderful spice adds a rich yellow hue to curries, rice dishes, and stews.
It provides excellent health-giving properties, and in recent years, it's been proven to have potent anti-inflammatory properties.
15. Starfruit
With its brilliant lemon-yellow color and incredible star shape, starfruit from southeast Asia makes an excellent addition to fruit platters and salads. Eaten raw, it has a juicy, crunchy texture and sweet (yet slightly salty) taste.
Even compared to other tropical fruits, starfruits contain an incredible range of nutrients, including vitamins B2, B6, B9, and C. They also contain essential minerals such as magnesium, zinc, iron, phosphorus, and potassium. And let's not forget their folate, fiber, and protein content.
16. Yukon Gold Potatoes
Yukon gold potatoes are a cross between wild yellow South American potatoes and a standard American white variety. Yukon Golds have a short season, usually from late summer through February.
Scarcity means the price is typically higher than the more mundane yellow varieties such as Agria, Carola, or Michigold. The yellow flesh gives a distinctive look to any potato dish.
17. Yellow Wax Beans
No one knows how yellow beans came to be known as wax beans. The young yellow beans are crisp, juicy, and tender, with a sweet, grassy taste.
They can be used in the same way as French, green, and purple beans. Their pale, almost translucent yellow provides an intriguing contrast with other salad ingredients. They complement seafood, such as poached lobster and fresh tuna steaks, and new potatoes, shallots, and herbs such as cilantro.
18. Ugli Fruit
Question: what do you get if you cross an orange, a grapefruit, and a tangerine? Answer: Ugli fruit. Question: is ugli fruit any less attractive than other fruits? Answer: No, the name is simply a trademark.
Ugli fruit is very similar to tangelos, a cross between tangerines and grapefruits. It contains all the same nutritional benefits as its ancestors. Another advantage is that it's easy to remove the peel and reveal the sweet citrusy goodness of the pulp.
19. Yellow Tomatoes
Large golden yellow tomatoes, with their meaty texture, are great for slicing and are useful sandwich fillers. These days, you'll find yellow tomatoes everywhere. Choose from popular varieties such as lemon boy, earl of Edgecombe, dixie golden giant, or Dr. Wyche's Yellows.
Although they're a valuable source of Vitamin A, calcium, iron, sulfur, and potassium, they don't contain as much vitamin C or the powerful antioxidant lycopene as red tomatoes. Still, they make an intriguing change and can be used in all the same ways.
20. Zucchini Flowers
If you love zucchini, don't let the golden yellow flowers go to waste! These seasonal delights are a staple of Italian cooking and are usually served stuffed (perhaps with seasoned ricotta) or fried.
21. Saffron
Due to the labor-intensive process of extracting precious stamens from crocus flowers, saffron is the world's most expensive spice.
Luckily, it's still affordable because it's sold and used in tiny quantities. Turmeric is sometimes used as a cheaper substitute. Still, it isn't in the same league for vibrant yellow color and aroma.
Its glorious golden yellow not only adds color to any recipe, it's also wonderfully aromatic. Saffron is fundamental to paellas, tagines, and many Middle Eastern dishes.
22. Pineapple
Pineapple is incredibly versatile. It's used in salads, desserts, savory dishes, and even pizza toppings and it's also a staple of American, Asian, and Caribbean cuisines. While some recipes call for pieces of raw pineapple, they can also be baked or roasted.
Now they're available worldwide, look for specimens that are an even yellow color (not green or brownish-red). Slice off the top of fresh pineapple, and it's surprisingly easy to grow your own plant – though we don't guarantee you'll ever produce pineapples!
23. Mustard
Yellow mustard is a popular condiment with a uniquely pungent and spicy flavor. It's used worldwide to add a kick to hotdogs, salads, sandwiches, and burgers worldwide.
Mustard contains high levels of protein, fiber, vitamin C and many of the B vitamins, which makes it a contender for the accolade of 'superfood',
24. Loquats
Loquats are small, sweet yellow fruits that are native to China. They are part of the rose family and look a little like rosehips. As well as tasting delicious, they provide a wealth of beneficial phyto-nutrients and, like most fruits, are a helpful addition to a healthy diet.
25. Acorn Squash
Although butternut squash and pumpkins are better known, yellow acorn squash also has fans. Like other squashes, it's full of fiber. Being smaller, it's easier to prepare, either served in halves or mixed with other ingredients. When you roast it, the skin becomes soft and edible, so no need to peel it first. However, if that doesn't appeal, the flesh separates easily.
---
Related: 25 Naturally Pink Foods
Related: 20 Stunning Blue Foods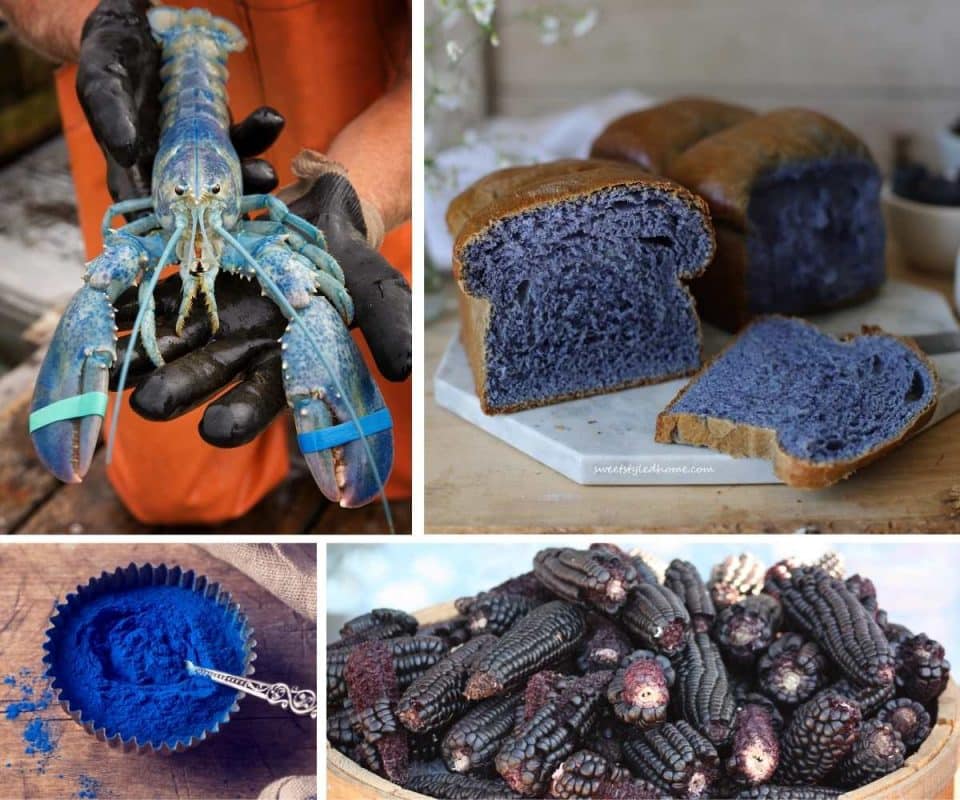 Related: 25 Naturally White Foods