Top 10 Most Popular Ukrainian Foods
Ukrainian foods belong to the Eastern European cuisine. Ukrainian borscht, varenyky, and salo might be familiar to many of you.
Indeed, traditional Ukrainian restaurants can't help themselves cooking lots and lots of borscht and varenyky. Whenever they come up with a chef's variation, they get drawn right back to the roots, because their clients say they want to taste authentic national food in its classic form.
Of course, regional varieties of the same dish differ a lot. If you visit ten families in Ukraine, you will try ten kinds of borscht, you can be sure. And why? Because every region in Ukraine has its own popular meals, many influenced by Turkish, Polish or Crimean Tatars cuisine.
But also because Ukrainians love to be great hosts. So here come the top 10 dishes you will experience in any part of Ukraine, on weekdays and holidays .
Even though borscht and salo are the most popular dishes in Ukraine and indeed well beyond its borders, the traditional Easter bread paska well earns first place.
Many Ukrainians are religious, so always greet guests with bread and salt, and paska is cooked in literally every kitchen before Easter. Every small or large market throughout the country sells paska on the holidays. According to tradition, when working the dough, the cook should whisper positive thoughts to achieve the most delicious result.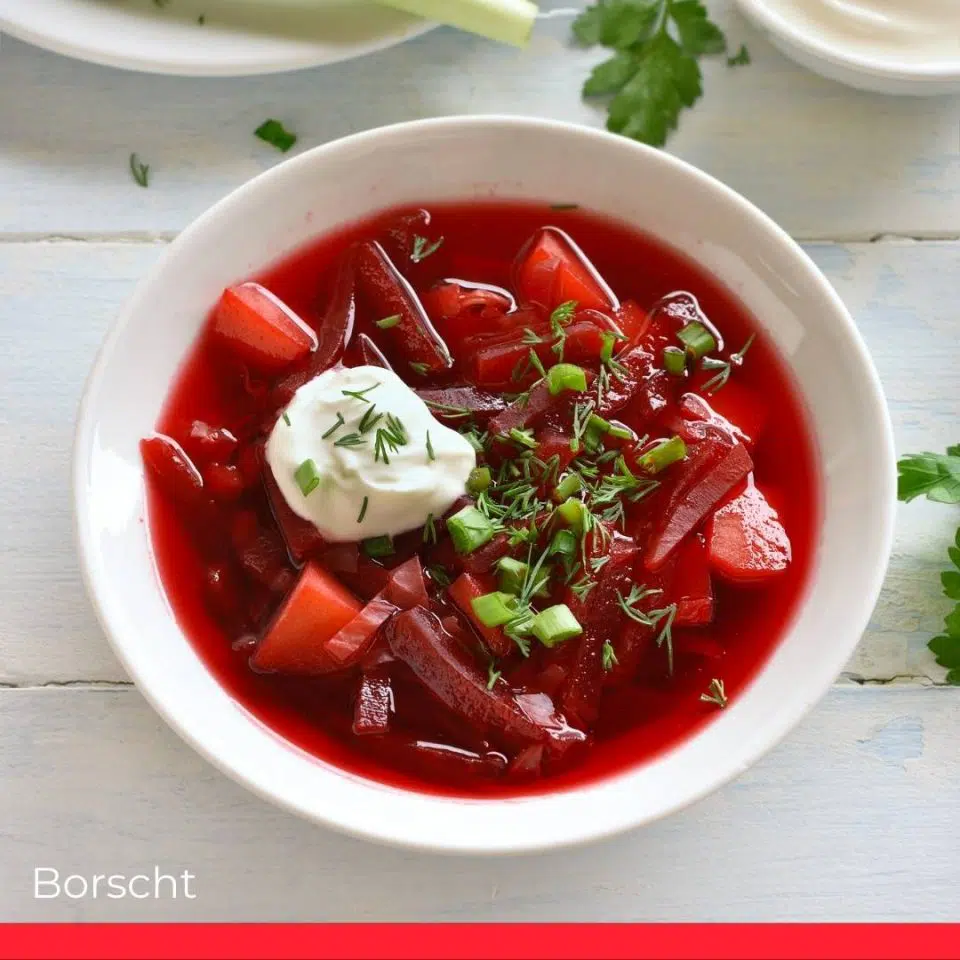 Borscht is a hot beetroot soup that satisfies both meat-eaters and vegetarians. This dish comes in many shades of red depending on the kind of beet used. Deliciously flavored with sour cream or classic yogurt, borscht is usually served with garlic doughnuts.
Ukrainians savor Borscht on holidays, weekdays, and even for funeral wakes too. For meat eaters, cook the borscht in a broth; for vegetarians, keep to the vegetables. By the way, the Ukrainians even have a special spring borscht that is green.
The preparation process for varenyky or pirohi is time-consuming. However, this is probably the most unpretentious recipe in terms of filling.
If you get the chance to visit a Ukrainian village or a food festival in the city, you will definitely have an opportunity to try out varenyky with the most incredible fillings – from the basic cottage cheese, mashed potatoes or sauerkraut to the more unique like olives, pumpkin, nettle or strawberries.
You can also buy it frozen at any supermarket in Ukraine, which takes just 10 minutes to prepare.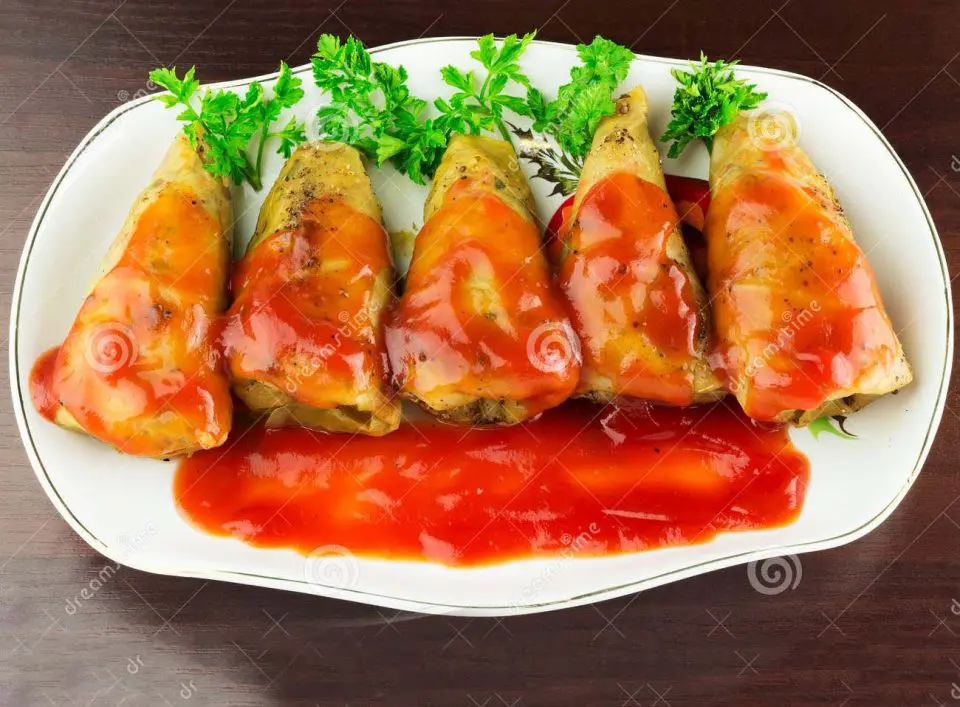 According to the classic recipe, holubtsi is cooked from boiled cabbage, where you take every other leaf to make a new roll filled with boiled rice and meat. A variation of the dish is to use boiled vine leaves for the rolls. The rice can also be substituted with the other cereals, mushrooms, Korean carrots, etc. Classic holubtsi can be found in many restaurants in Ukraine and on banquet menus too.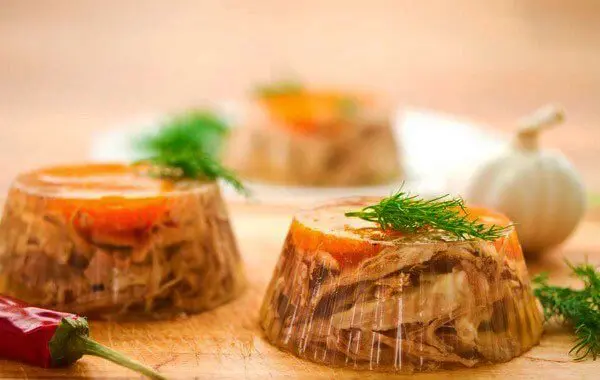 One of Ukrainians' favorite cold dishes and one of foreign guests' most "please avoid it" foods is holodets or aspic. Traditionally, a day or two before an event a husband or wife goes to the market, chooses the best fresh pork leg, cleans and washes it at home, and boils it for hours (6-7 hours). Simply put, it's a cold broth jellied due to the bones and cartilage.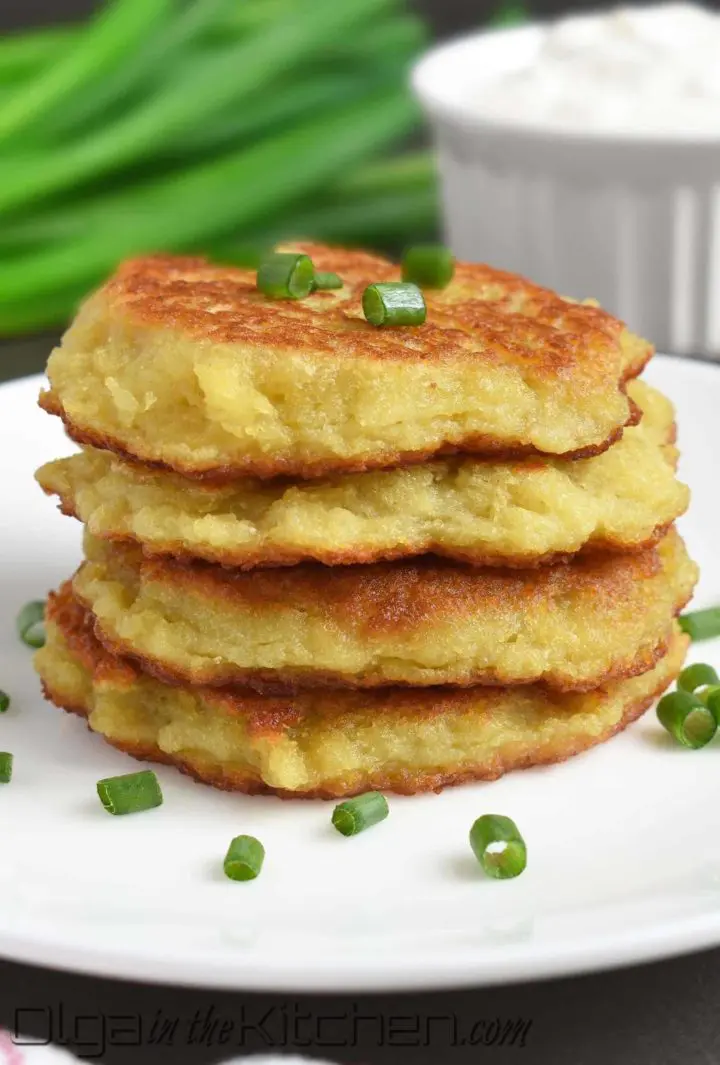 Deruni is particularly popular in the northern part of Ukraine. Most of the time, deruni are served with sour cream or baked yogurt. You can prepare a sour cream sauce with fried onions and mushrooms and pour it over the potato pancakes. In Ukraine, this is often a Sunday dish, served for breakfast or dinner.
7. Chicken Kyiv
Once you've tried Chicken Kyiv for the first time, you will fall in love forever. This is an extremely popular dish in Ukrainian restaurants, as well as at schools and in government canteens too.
Chicken Kyiv is considered a culinary business card of the Ukrainian capital. It is also served in the restaurants in near and distant corners of the world.
Recipe link: https://www.chefspencil.com/recipe/chicken-kiev/
The salads in Ukraine have traditionally been prepared from simple ingredients that are always at hand. The peasants of the area prefer a salad of fresh or salty cucumbers and sauerkraut with onions and oil. A popular salad with a greater number of ingredients is Olivier potato salad, the king of any Ukrainian feast (such as a New Year party, wedding or birthday).
9. Walnut Stuffed Prunes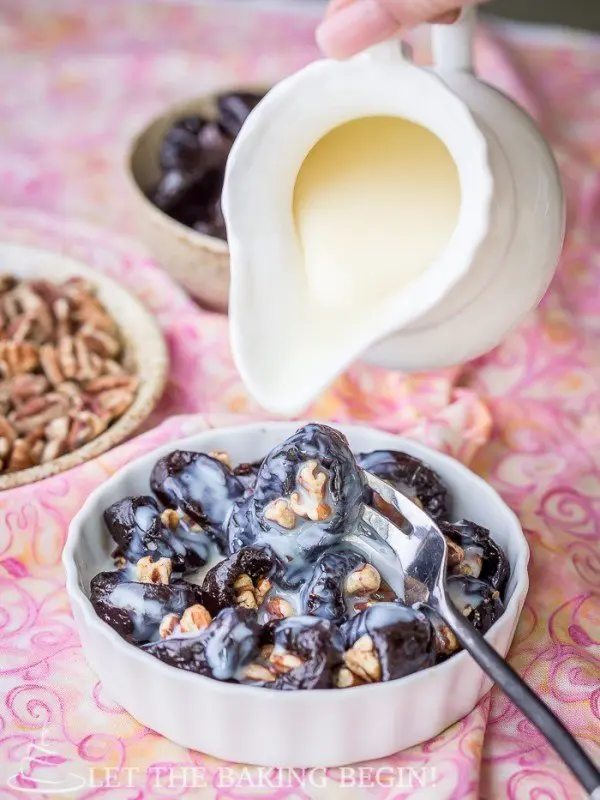 What springs to mind when you look back on your childhood – your birthday party, friends all around, the cake with candles, and Mom setting out the desserts? One dish that reminds Ukrainians of these truly carefree days is walnut stuffed prunes. Ukraine is the country of walnuts and plums so the ingredients are easy to find and the dessert is easy to make. It tastes like ethereal.
Thin pancakes called nalesniki are the most popular dish for Shrovetide. There are various fillings for these pancakes – from sweet cottage cheese or canned berries to fried mushrooms or bryndza. Traditionally, Ukrainians take wheat, buckwheat flour or cornmeal to prepare nalesniki. You eat nalesniki at the end of the main course before the dessert.
It is just incredible how we can share the world's recipes, cook them in our kitchen to savor other traditions, and without even leaving home. Enjoy! Смачного [smuch-'no-ho]!
Check out our guides on the most popular foods in other Eastern and Central European countries like Serbia, Romania, Hungary, and Bulgaria.
---
Related: Popular Ukrainian Easter Dishes
Related: Most Popular Ukrainian Cakes
Related: 20 Popular Ukrainian Desserts