15 Favorite Drinks of Panama
Panama is rich in fruits and sugar cane. The combination of these two makes for sweet, fresh non-alcoholic drinks and some stronger beverages. Let's discover some of the most popular drinks of Panama that you must try out on your next trip to this beautiful country.
1. Chica de Nance (Nance Juice)
Chica in Panama is a non-alcoholic drink made with sugar and fruit, nance. They use this tart tasting fruit for desserts and drinks, mixing the pulp with sugar, water, and ice.
2. Agua de Pipa (Coconut Water)
Pipa is the green coconut and it provides one of the most refreshing drinks to have on hot days. It is sold at markets and often by the roadside. If you ask nicely, the vendor will open the coco for you. And once you have finished your drink, you can enjoy the fresh coconut.
3. Chica de Marañon (Cashew Fruit Drink)
Marañon is the fruit that grows around the more famous nut, cashew. This fresh and unique fruit makes a very pleasant drink. Like all the chicas, it is best served ice cold.
4. Chica de Arroz con Piña (Rice and Pineapple Drink)
Panama has a few zero waste dishes, such as tamales. And they also have a zero waste drink. The pineapple skin is boiled together with rice and sugar until nice and soft. It is then flavored with cinnamon and cloves, and finally put it in the mixer. It can be served hot or cold.
5. Chica de Tamarindo (Tamarind Juice)
Tamarind is a tangy fruit originating from Africa. The pulp from the pod is used to make various desserts and to make this drink. It is fresh, sour-sweet, and very popular at family occasions.
6. Chicha de Guanabana (Soursop Juice)
Guanabana is a pear-shaped sweet fruit which is spikey on the outside. It is used to make drinks, such as chica or batido. Both are blended in a mixer, but for batido, milk is added.
7. Chicheme (Sweet Corn Drink)
Chicheme is a drink/dessert made from corn, milk, and spices. Corn is one of the most common ingredients in Panama, and while a milky corn drink might sound weird, it's very filling and very nice.
Broken corn kernels are cooked with evaporated milk, sugar, and spices such as nutmeg, cinnamon or vanilla. The home of Chicheme said to be a town an hour away from Panama City, La Chorrera.
8. Chica de Limon con Raspadura (Lemonade with Cane Sugar)
In the Panamanian version of lemonade, raspadura, an artisanal, unrefined cane sugar, is used to sweeten the mix of fresh lemons and water.
Interesting fact: In Panama, all lemons are green (except those imported from the US), and there are various types with a range of acidity and juice content.
9. Chica de Maracuyá (Passionfruit Juice)
The lovely refreshing taste of the maracuya (passionfruit) immediately evokes tropical vibes. This drink needs a bit of sweetening, as maracuya can have a sharp taste, and you will need a colander to get rid of the seeds.
Serve it on lots of ice and enjoy!
10. Chica de Maíz (Sweet Corn Drink)
Corn has a very important place in the area's cuisine. This drink is also called chica fuerte (fuerte means strong) as they leave the corn to ferment for hours until it gains a caramel color. It is normally prepared with raspadura and water, and served cold.
11. Seco Herrerano (Sugar Cane Liqour)
Seco is a sugarcane liquor that could be called the national liquor of Panama. You can find in local cantinas and, well… it is very strong – don't let its soft taste and light color deceive you! It is 100% grown and produced in the province of Herrera, Panama (hence the name).
12. Ron Abuelo (Rum Abuelo)
Panama's typical rum is grandpa's (Abuelo). It is produced by the Varela brothers (Hermanos Varela), as is Seco Herrerano. This rum is a well-crafted liquor which locals often drink with cola.
13. Ron Ponche (Rum Punch)
There's no Christmas or New Year's Eve in Panama without Ron Ponche. Condensed and evaporated milk mixed with nutmeg, vanilla, and, of course, rum.
Traditionally, it was made with fresh eggs too. Some modern recipes leave them out. 
This is a popular drink throughout the Caribbean and Central America, though you will find it under different names: ponche crema in Aruba, ponche de crème in Trinidad and Tobago, coquito in Puerto Rico, ponche crema de ron in the Dominican Republic and kremas in Haiti. The recipe may also slightly vary depending on where it's made.
14. Local beers: Atlas, Balboa, and Panama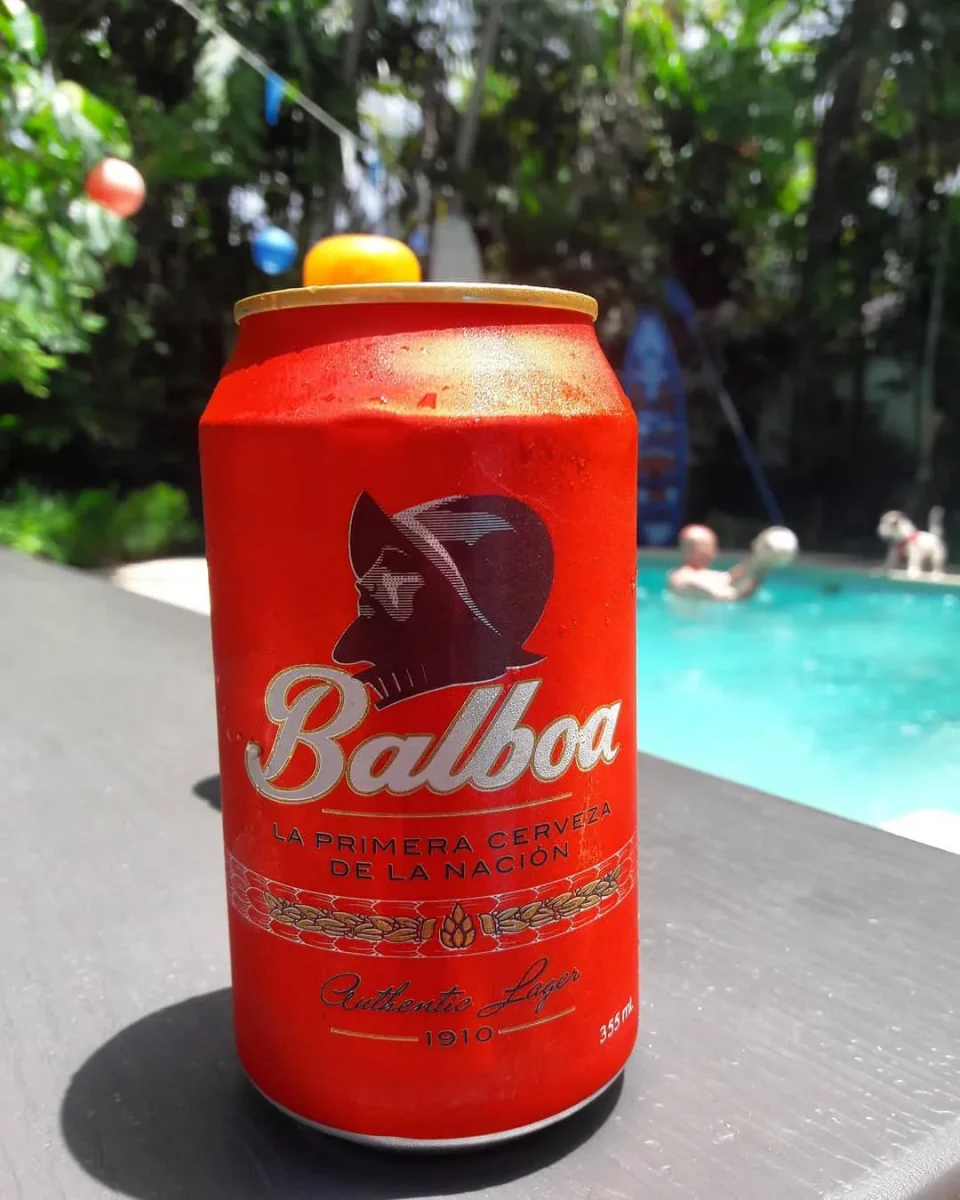 An ice cold beer in the humid heat? Panama has 3 local beers: Balboa, Atlas and Panama. Panama and Balboa are lagers that are easy on the palate and Atlas is a pale ale, a light and refreshing drink, perfect for a day on the beach.
15. Coffee
Panamanians love their coffee long (just like almost everyone in Latin-America). Besides the everyday morning kick, Panama is famous for its speciality beans, known as the Geisha variety. Grown in special conditions in the Boquete area, this coffee bean has a distinctive, flowery, and fruity taste.
---
Related: Most Popular Desserts in Panama
Related: Most Popular Foods in Panama