15 Delicious Desserts of Panama
Panama's desserts (postres) are as colorful as their savory dishes: indigenous recipes influenced by Spanish conquistadors and Afro-Caribbean slaves. A lot of sweet treats have these origins but Panamanians (as always) put their unique twist on them.
Let's round-up some of the most popular local desserts that you should definitely try on your next trip to Panama.
1. Mamallena (Bread Pudding)
Leftover bread just got more exciting. Mamallena is made with stale bread, sugar, eggs, butter, and raisins. The perfect zero-waste dish that is both tasty and traditional.
This bread pudding is best served with coffee, and the sky is the limit when creating your own version with additional ingredients.
2. Helado de Pipa (Coconut Water Ice Cream)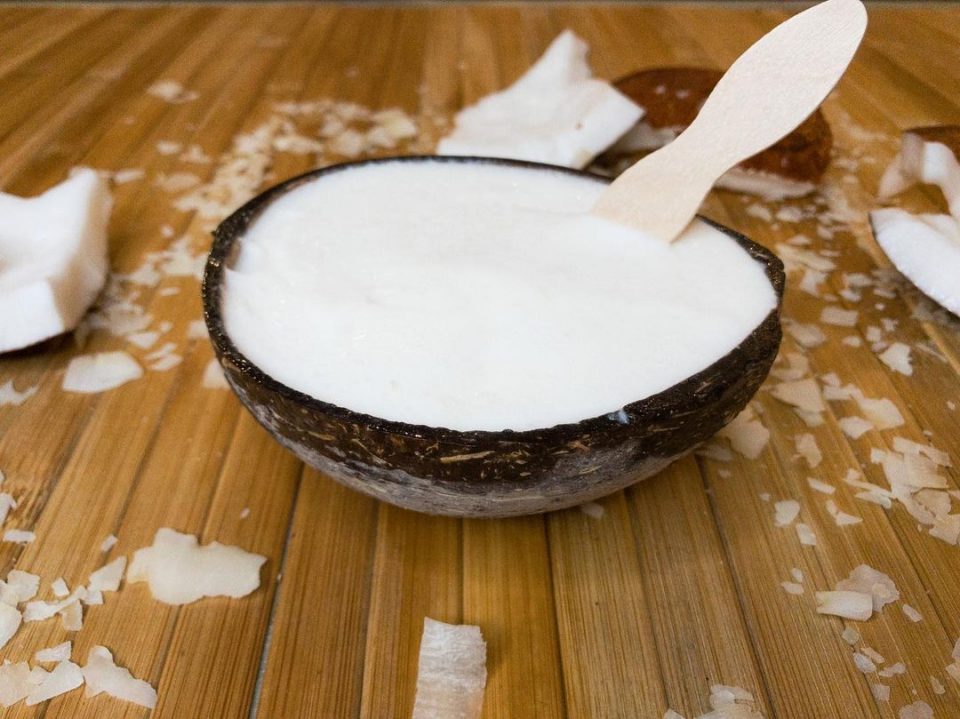 This extremely refreshing sweet treat is made from agua de pipa (coconut water), coco, milk, and sugar. The perfect dish for enjoying on a hot day under the sun.
Pipa is the green coconut, opened, drained, then cut with a machete (an essential household utensil in the interior) to scrape the coco out. You can taste fancy versions of this in a cone in Panama City, but many street vendors also offer this dessert.
3. Flan (Custard Pudding)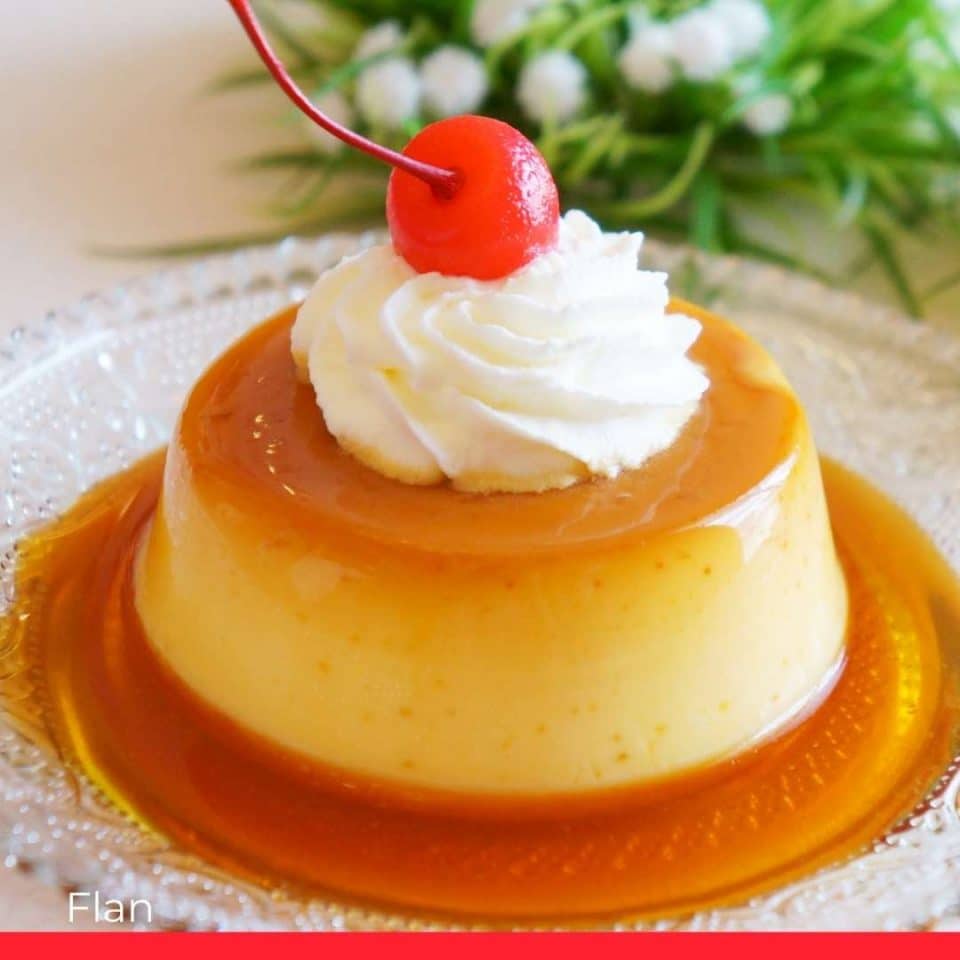 The Panamanian flan is the perfect comfort food; eggs, sugar, and milk combined and soaked in caramel. What else would anyone want? There are variations of flan throughout Central and South America, such as Cuba, as every country puts their own twist on it.
It is not a complicated dessert; the key is that the firmness and moisture of the dish has to be on point. It is often a Sunday dessert following a family meal.
4. Arroz con Leche (Rice Pudding)
One of Panama's most traditional desserts is a rice pudding with milk, sugar, and rice. Vanilla, evaporated and condensed milk, raisins, and cinnamon can also be added. 
It is very common to have this dessert at family gatherings. One of the sweetest traditions involving this treat is when a family prepares arroz con leche to celebrate their baby's first treat, sending it over to friends and relatives.
Arroz con Leche is a popular dessert throughout Latin America, from Mexico to the Dominican Republic, El Salvador or Nicaragua.
5. Huevos de Leche (Milk Candy)
The ultimate Panamanian candy originates from Chiriquí province. These sweet treats are simply made from milk, sugar, and cinnamon. They are often wrapped on nice and colorful wrappers, which can be a work of art.
6. Orejitas (Little Ears)

These sugar coated crunchy pastries are perfect to accompany your tea or coffee. The name orejita refers to the shape, which resembles an ear. They are very common, and you can find them in most bakeries, cafes, or quiet easily make them yourself.
7. Chicheme (Sweet Corn Drink)
Chicheme is a drink/dessert made from corn, milk, and spices. Corn is one of the most common ingredients in Panama, and a corny-milky drink might sound weird, but it's very filling and pleasant.
The preparation includes cooking broken corn kernels with evaporated milk, sugar, and spices such as nutmeg, cinnamon or vanilla. The home of Chicheme said to be a town an hour away from Panama city, La Chorrera.
8. Plantinta (Plantain Tart)
This sweet pastry is very traditional in the Caribbean area of Colón. The dough is made from mature plantains and flour, and it's filled with lemon flavoured cream.
9. Pesada de Nance (Corn Flour Dessert)
This is the ultimate dessert made by abuelitas (grandmothers); the comforting taste brings childhood memories.
It is made from various fruits, but the queen of the pesada is made with nance, which is a sour fruit related to the cherry. It has a unique flavor. The nances are cooked with evaporated milk and cornflour, and the cream is topped with local white cheese. Served hot or cold, pesada is definitely an authentic Panamanian experience.
10. Raspado (Shaved Ice Dessert)
Another dish on the sweet side, raspado, is basically shaved ice topped with evaporated milk and fruit juice. They use raspadura, artisanal, unrefined cane sugar to sweeten the mix, hence the name. Very refreshing in the tropical heat.
11. Enyucado (Yuca Cheescake)
This delicious pudding made of yuca, coconut, fresh local cheese, and aniseed is very popular on the Caribbean side. Like many typical recipes, this sweet treat has an unknown origin; the recipes have been passed down through the generations.
12. Cocada (Coconut Candy)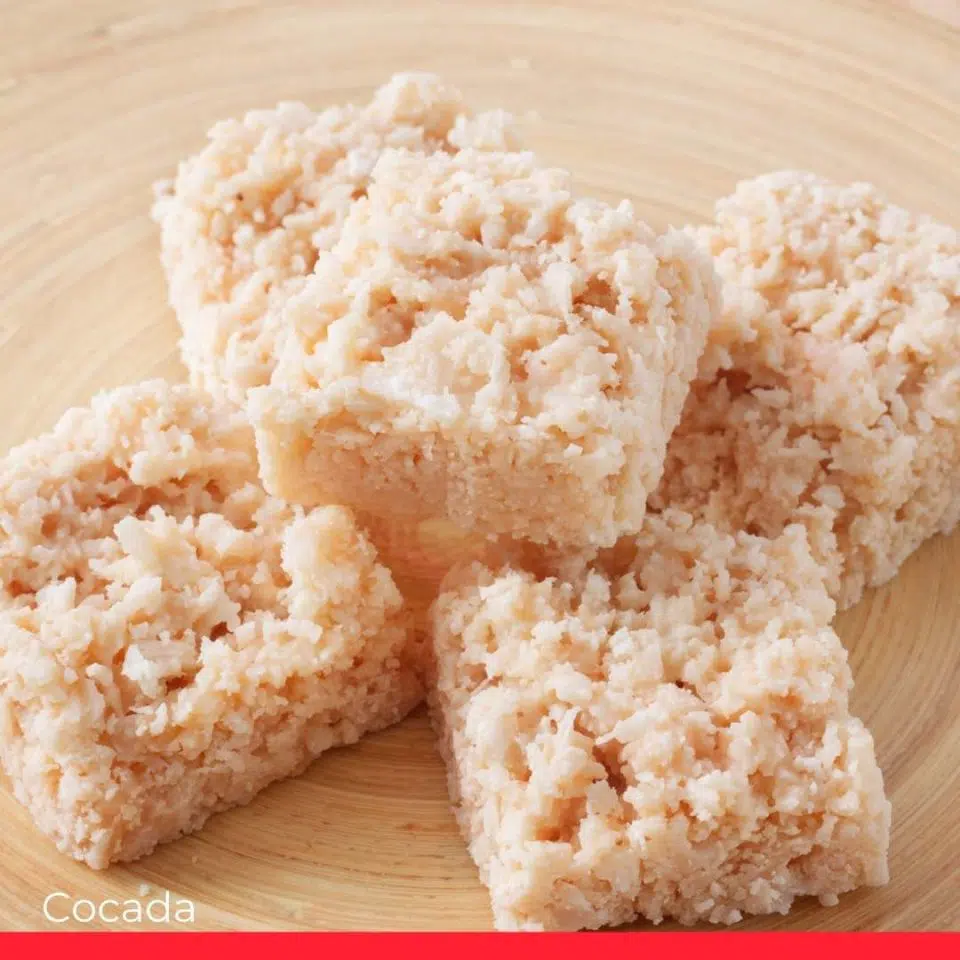 Cocadas, as the name suggests, are made with coconut. They can be found all over Latin-America, with slight differences.
Made from shredded coconut, condensed milk, and cane sugar and baked in the oven, they can be enjoyed with coffee as a dessert or as a snack. They are most popular around Easter.
13. Sopa Borracha (Drunken Soup)
Panama's drunken soup is not a soup. In fact, it's not even savory, but it sure is drunken. It's a dessert, sponge soaked in a syrup prepared from rum, sherry, and sweet wine, flavored with spices and raisins.
It is a must have dessert on a festive occasion such as Christmas and New Year, weddings, birthdays, and quinciñeras.
14. Bolitas de Tamarindo (Tamarind Candy)
This sour sweet treat is made from the pulp of the tamarind fruit. It is very simply made from sugar and tamarind pulp, with a bit of water. Tamarind has a unique tart taste, making this special Panamanian candy remarkable.
15. No Me Olvides (Don't Forget Me)
If you ever get to taste this dessert, you'll never forget it. The base is ice cream and sponge cake, and the toppings include caramel, marshmallow, nuts, and sometimes fruit, such as strawberries. It is basically the all in of the ice cream desserts.
---
Related: Most Popular Foods in Panama
Related: Top Drinks of Panama