Top 40 French Dessert Recipes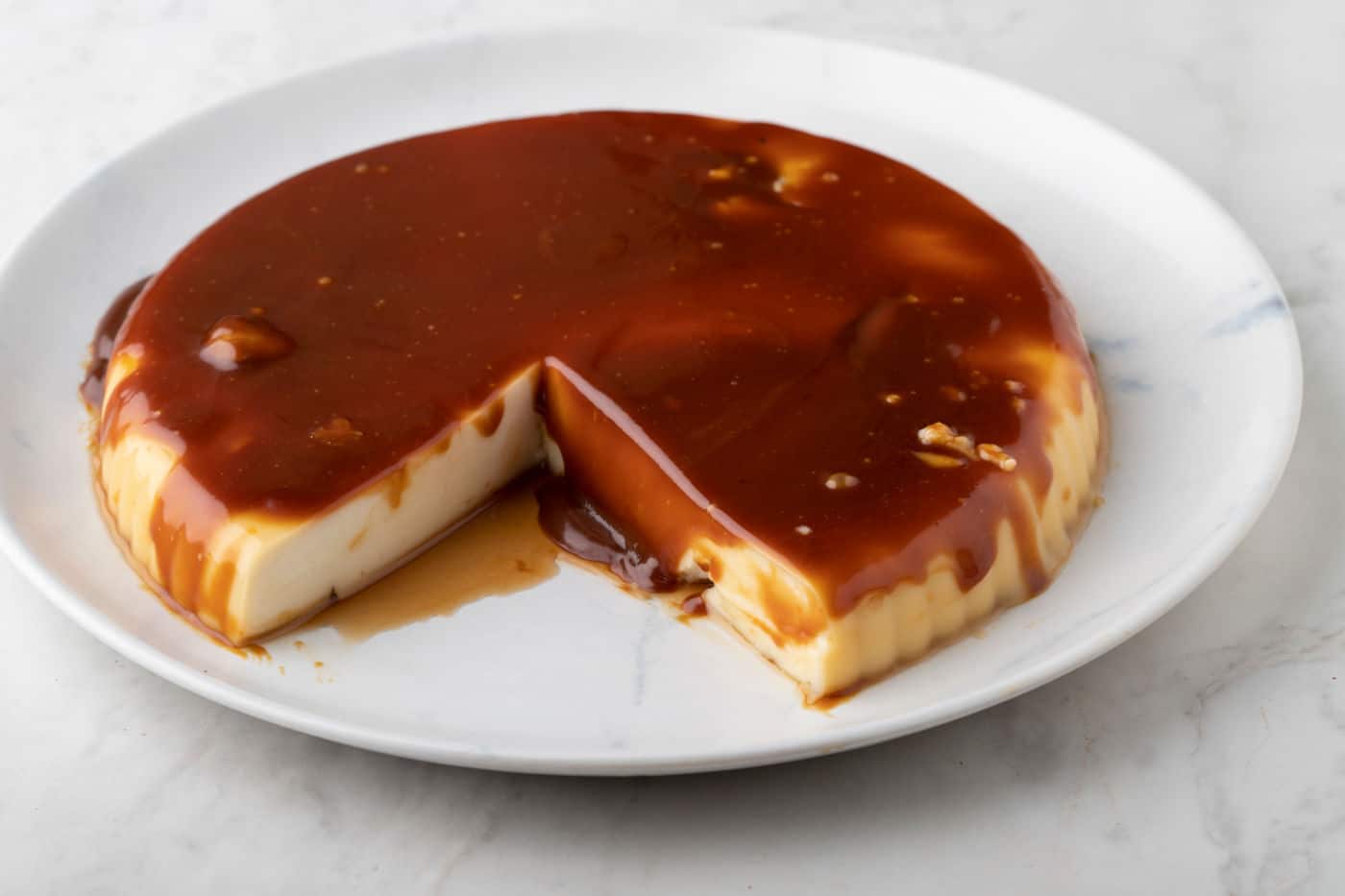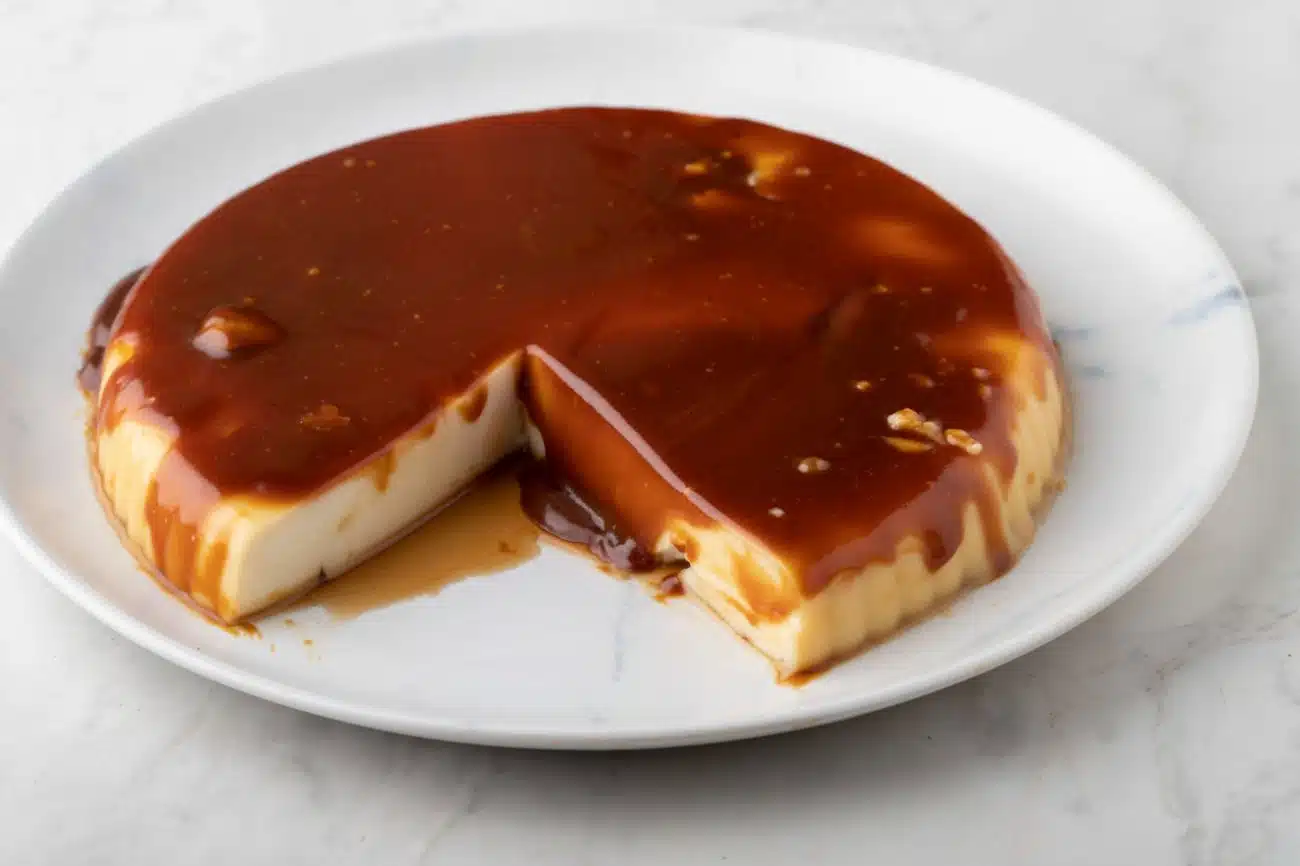 There are so many delicious desserts in France that what was supposed to be a top 30 best French desserts ended up a list of 40—it is impossible to have less than that.
In fact, the list could have gone on and on and on with many more great desserts. And there is so much variety that there is undoubtedly something for everyone's taste!
40. Café Gourmand
This is not a dessert per se, which is why it is not higher on the list, but it definitely deserves a mention. Café gourmand is a concept that became popular in the late 90s early 2000s in France.
It is basically tiny portions of different desserts (typically three) along with an expresso. Usually, the three portions are crème brûlée, mousse au chocolat (more on these two later), and a pastry.
39. Petits Fours
This is somewhat similar to the café gourmand: petits fours refers to tiny versions of traditional desserts, such as a mini-croissant, a mini-macaron, a small meringue or a tiny éclair—anything small and elegant, really.
These exquisite delicacies are usually served at weddings, social events, and formal parties. They are like sweet appetizers, in a way. In fact, the French also have the same concepts for savory appetizers, called petits fours salés.
38. Beignets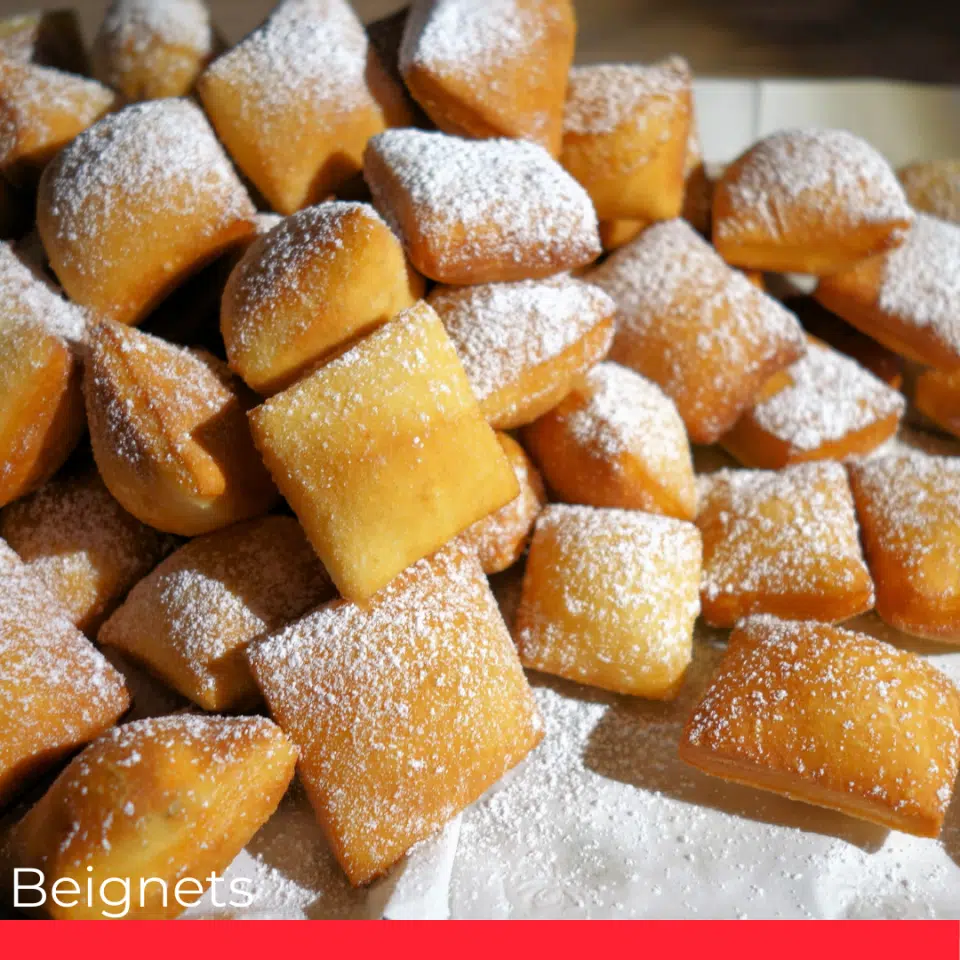 While petits fours are quite formal, beignets are the complete opposite: this is the kind of pastry you would buy at the beach on holiday. Similar to donuts but square in shape, beignets are deep-fried, then sprinkled with powdered sugar.
Even though they are usually consumed during summer, they are served hot—but not with café au lait or chocolate milk; that would be the American way.
Why do I mention the American way? Because beignets are commonly found in the ex-French colony Louisiana (New Orleans in particular), where they are the official donut of the State. Finally, it's worth mentioning that beignets in France come in two different shapes: chichis and mascottes, the latter usually being filled with marmalade.
37. Palmier
Another beach favorite, the palmier is shaped like palm leaves—hence the name. This large cookie is made from a large chunk of puff pastry cut into thin slices and rolled into shape. Depending on how long it is baked, a palmier can be crunchy or soft.
It is usually sprinkled with sugar, but some more elaborate versions also have cinnamon, raisins, or even a glazing on top.
36. Palets Breton
Many specialties in France are local and only found in specific areas of the country. This one, palets breton, comes from Brittany, an area famous for its cookies and cakes. Palets are round and flat, which explains their name as they resemble the palet used to play hockey.
These buttery cookies have a sandy texture and are the Britton equivalent of the British shortbread, which was of course influenced by French cuisine—so, lots of egg yolks and sugar. While palets bretons are usually plain, they can also include orange zest, almonds or other ingredients. There are industrial versions sold in supermarkets, but they aren't quite like the real, handmade thing!
35. Vacherin
This is a very elaborate dessert from the region of Lyon, which is one of the best areas of France when it comes to gastronomy. It consists of a meringue stuffed with ice cream, typically a fruit sorbet such as raspberry or blueberry, or sometimes candied fruit. It is then covered with whipped cream.
Despite being elegant, the fact that it is made partly with ice cream means it was easy for industrial firms to produce and sell in supermarkets: just go to the frozen section where you will find boxes of vacherin. They are not quite like the ones you get in fine restaurants or bakeries, though. (By the way, there is also a variety of cheese named vacherin; it has absolutely nothing to do with the dessert!)
34. Dacquoise
This is a rather complex cake made with spongey layers of almond or hazelnut meringue, sandwiched with whipped cream or buttercream.
Originally from the chic thermal city of Dax in the South of France, the name dacquoise is now widely used to name any dessert with layers of meringue sponge cake. It is rather elegant, complex, and difficult to make, making it expensive and mostly found in fancy restaurants and high-end bakeries.
Inspired by dacquoise, a chef from Lyon (again!) created the even more elaborate marjolaine, with three different creams between the layers of meringue—praliné, whipped cream, and ganache.
33. Mont Blanc and Marrons Glacés
Named after Europe's highest peak, Mont Blanc, aka Montebianco in Italy, this is a chestnut purée topped with whipped cream. The result resembles a snow-capped mountain, hence the name.
The origin of this dessert is claimed by both countries, probably because Mont Blanc sits right on the border of the two! Anyway, whether it's French or Italian, it's equally delicious from whichever side you view the mountain.
A similar dessert that is equally popular is marrons glacés: dried chestnuts transformed into glazed, soft candy. This is a Christmas favorite, which is also rather expensive as it requires a lot of time and effort to make.
32. Far Breton
Another specialty from Brittany, the far breton is a custard flan made with milk, eggs, flour, dried prunes, and sometimes raisins. This dessert was initially created in the 18th century as a savory pie, consisting mainly of wheat, as a side dish to go with meat.
As time went by, it became a sweet dish. Then, more butter and eggs were added, making it more expensive. The dried prunes were added in the 19th century. While you can find it in most large cities in France, it remains a local specialty to this day.
31. Kouign Amman
It's difficult to dissociate the far breton from the kouign amman, our third specialty from Brittany. Literally butter cake in Bretonese, it is a very heavy dessert consisting of layers of butter and sugar folded into a dough.
The story has it that it was invented by accident, when a local baker messed up a batch of dough and threw in butter and sugar to salvage it. The result went beyond his hopes, creating Britanny's fattiest and most famous pastry.
30. Palets de Dame
After palets breton comes another variety of flat, round cookie, these from the North of France and Belgium. There are several versions of these palets, but the most typical features a thin layer of apricot jam topped with lemon-flavored sugar icing, and a little bit of rum for a nice kick. Sometimes, raisins, almonds or nuts are added to the mix.
You can find them at any respectable bakery in the North of France and enjoy them with a cup of tea.
29. Gâteau Basque
From Brittany (northwest France), we now travel to the Basque Country (southwest, on the border with Spain).
The gâteau basque is a shortcrust pastry with a filling in the middle, usually black cherries, vanilla cream and a hint of almonds and rum. And because it is from the Basque Country, it is often decorated with the Basque cross. However, this dessert is commonly found all over France—and Spain, for that matter.
28. Gâteau au Yaourt
While the US has their famous (and delicious!) cheesecake, the French have something a little bit lighter: yoghurt cake. Very simple to make (only flour, sugar, eggs, and plain yoghurt), it is a dessert that is often prepared at home—you won't find it in restaurants or bakeries.
For a lighter version, you can do it without eggs as well. The result is a soft yet firm cake that is not too sweet, because of the natural acidity of the yoghurt, and goes very well with red or black fruits.
By the way, we have our own versions of cheesecake. One of them is the fiadone, from the island of Corsica, made with fresh goat's cheese. Another one is the tourteau fromager, which is a round, airy, yet spongey cake baked in the oven. The baking burns the cheese on top, creating a tight layer that protects the inside and keeps it moist.
27. Poire Belle Hélène and Pêche Melba
Auguste Escoffier was one of the greatest chefs of the 19th century. He invented many dishes, including two iconic desserts. The first one, Poire Belle Hélène, is a pear poached in sugar syrup, topped with vanilla ice cream and chocolate syrup. It was named after a famous opera, La Belle Hélène. Later versions of the recipe have sliced almonds on the top.
Escoffier is also the creator of the even more famous Pêche Melba, which is made of "tender and very ripe peaches, vanilla ice cream, and a purée of sugared raspberry", in his own words. This dessert was made in honor of the Australian soprano Nellie Melba. While it is more internationally famous than the Poire Belle Hélène, it doesn't get its own listing as it is not technically a French specialty: Escoffier invented it while working at the Savoy Hotel in London.
26. Mille-feuilles
Litterally, a thousand leaves, the mille-feuilles is one of the most classic and complex of French desserts. It doesn't go higher on this list because, like many of these classic pastries, it has slowly become a thing of the past. But still, what a creation it was: multiple thin layers of pastry and various fillings such as jam, whipped cream, custard, and nut paste… topped with cocoa, almond or vanilla icing.
When prepared properly, it is creamy, flaky, and crispy all at the same time—which is why it needs to be eaten the day it is made, before the thin pastry gets moist. Nowadays, mille-feuilles are only found in high-end bakeries and fancy restaurants.
25. Paris-Brest
Another classic high-end French desserts invented by great chefs, the Paris-Brest is named after the bicycle race that connected the capital with the city of Brest in Brittany in the early 20th century.
The inventor of the recipe, chef Louis Durand, was inspired by the fact that the race used to go right past the door of his pastry shop—and for that reason, the dessert is round, like a bicycle wheel.
This is the first dessert on this list made with pâte à choux, a staple of French bakery: this is a very airy, puffy hollow pastry, baked till brown. In a Paris-Brest, the pâte à choux is filled with a thick praliné cream with hazelnut and almond mousseline, and then covered with powdered sugar. It's a decadent dessert, and you should only eat it before (or after) burning a lot of calories, on your bike, between Paris and Brest!
24. Mendiants
Mendiant is French for beggar, and, be assured, once you taste one, you will beg for more! They are actually chocolates, so not exactly a dessert, but they are sold at bakeries as little snacks, and why not?
Mendiants are little chocolate disks topped with a dried fig, a hazelnut, a raisin, and an almond—so in the end, there is almost more topping than chocolate. And because chocolate goes with pretty much anything, some mendiants include walnuts, pistachios, dried oranges, seeds, and so on.
23. Baba au Rhum
This is another great classic of French high cuisine. Babas are small sponge cakes baked in a ring mold, then soaked in rum. The hole created at the center is typically filled with pastry cream or whipped cream, sometimes with fresh fruit.
This dessert has been a national favorite since the 1730s, right up to the end of the 20th century, when it began to lose popularity.
But it is still a staple of French cuisine. And even though many claim it was actually created in Poland, the modern and more popular version of baba au rhum was invented by a French baker, who happened to be personal baker to the Queen of France, who was originally Polish and demanded Polish specialties.
22. Tarte aux Citrons Meringuées
This is another dessert that is not originally from France (which is why it is not higher on this list), but gained huge popularity during the 19th century and is still found everywhere today—from restaurants to supermarkets. The basis of the pie is a layer of shortcrust pastry.
Then, you add lemon custard, a fluffy meringue, and a zest of lemon. This dessert is known as lemon curd in English, and used to be served to the King of France during the early 19th century.
21. Parfait
Is this the perfect dessert? You can be the judge of that, but that's the name of this half-frozen preparation. Made with egg yolks, sugar, and whipped cream, it is a very versatile dessert as it can be flavored with a range of ingredients, from fresh fruit to chocolate syrup, nuts, or even hot coffee. Not sure if that makes it perfect, but it is undoubtedly adaptable!
And if you like, you can also try the savory version, with salt instead of sugar for the base, and with additional ingredients such as shrimps, vegetables, or even caviar… As you can imagine, parfaits are elegant; they are usually severed in tall, thin flute glasses—like Champagne.
20. Bûche de Noël (Yule Log Cake)
From here onwards, we enter into the category of really typical desserts, widely known and consumed across the entire country. Bûche de Noël is certainly one of the most popular cakes in France, but it is only at number 24 because it is very seasonal: it is usually only eaten during the Christmas holidays.
This sponge cake takes a lot of preparation. Once cooked, the dough is filled with homemade chocolate buttercream, and rolled to look like tree bark. Then, more chocolate buttercream is added, completely covering it and giving it an even more tree-like aspect. Marzipan sticks, sugar cobwebs, and meringue mushrooms are common edible ornaments.
19. Galette des Rois and Gâteau des Rois
Another couple of favorite cakes that could go higher on this list, if not for their seasonality. Galette des rois (also known as frangipane) and gâteau des rois are two different desserts, but both are prepared at the same time of the year, following the Christian tradition of Epiphany on January 6th, commemorating the arrival of the Three Wise Men in Bethlehem. So basically, right after you are done with the bûche de Noël, you can dig into the gâteau des rois (literally, the kings' cake) and the frangipane until the end of January.
The gâteau des rois is merely a brioche in the shape of a crown, usually covered with pieces of sugar and candied fruit. The frangipane is more elaborate. It consists of a thick almond-based pastry cream sandwiched between two layers of buttery puff pastry.
An old tradition consists in hiding a fève, a tiny porcelain or plastic character inside the dough. Whoever finds it becomes the king or queen for the day—which is why galette des rois is always sold with a fake plastic crown! Kids love it—not so good for the teeth, though.
18. Clafoutis
Similar to far breton but more widely consumer across the country, clafoutis is a crustless flan filled with black cherries, while prunes used for the far breton. There are some variations, though. Rather than as a flan, clafoutis can be prepared drier, like a tart, or be creamier. It is typically homemade and served warm.
There is an ıntense debate about clafoutis: should the cherries be pitted or left unpitted? Granted, it's easier (and safer!) to eat them pitted, but then the cherry juice gets mixed with the flan and the dough. The traditional way to prepare it is with unpitted cherries, so that the flavors only mix in the mouth, not in the preparation itself.
17. Charlotte à la Framboise
Of all the desserts on the list, Charlotte à la framboise is a personal favorite. So much so, I was tempted to push it higher on the list, but that would be a bit biased as others are more emblematic. But do try this one—it's easy to prepare at home, actually.
This sponge cake is actually an agglomeration of tiny thin biscuits soaked with fruit juice and/or brandy and then put together to form a bowl. This is filled with a mix of thick custard, whipped cream, and raspberries slightly cooked in their own juice. The charlotte can also be prepared with other fruit, such as strawberries, pineapple, or even mango. There are even recipes where the fruit is replaced by chocolate cream or coffee cream. But the raspberries make the perfect texture and acidity in this mouth-watering, soft dessert.
16. Chausson aux Pommes
Literally apple slippers, chaussons aux pommes is the French equivalent of apple turnovers. They are simply puff pastry filled with apple compote. They make for a simple, quite popular snack found at most bakeries across the country. Some people add cinnamon, which is recommended. Chausson aux pommes is better served warm. It is quite popular for breakfast or tea time.
Chausson aux pommes belongs to a specific category of baked products called Viennoiseries, which includes the world-famous croissant. They are all made from a yeast-leavened dough, a bit like bread, or from puff pastry. What makes them stand out is that other ingredients such as eggs, butter, milk, cream, and sugar are added to give them a sweet, rich, unique touch. In short, Viennoiseries are like bread turned into pastry. Sort of.
15. Pain aux Raisins
Just like chausson aux pommes, pain aux raisins is a staple of French bakery. It is another popular Viennoiserie that is found in all bakeries across the country and in Belgium. You can think of pain aux raisins as a traditional raisin bread, which is the actual meaning of pain aux raisins, but with a texture and shape that are very similar to a cinnamon roll.
It features a filling of sweet cream and is covered with raisins on top. Because of its spiral shape, it is sometimes called snail. It is very popular as a stand-alone snack anytime during the day or for breakfast.
In the US and other parts of the world, the leavened butter pastry that is used for the Viennoiseries is replaced by brioche dough: in such cases, it is no longer a pain aux raisins, nor a Viennoiserie. But it still tastes good!
14. Canelés
Originally from Bordeaux (yes, the place where they produce amazing wines), this delicacy has gained popularity in Paris and other parts of the country over the last few years. Canelés are little cakes with a rich, very soft interior, and a thin, caramelized crust.
They are made with eggs, sugar cane, rum, and vanilla and baked in special molds made of copper helps create the special crust. The ingredients sounds exotic, right? That's because Bordeaux used to be a large trading port in the 19th century, receiving many products from the French Caribbean.
Remember baba au rhum, popularized by a French chef but originating in Poland? Well, the same goes for madeleines, created by a 18th-Century pastry chef for the Polish Duke of Lorraine. His daughter and future Queen of France brought the madeleines to the royal court at the château de Versailles, which was the best publicity they could get at the time.
Since then, they have become a classic of French bakery. These delicious buttery cookies are soft, tender, and airy on the inside, but not so spongey, and the exterior is slightly brown and harder. Some of them have an added layer of hard, crisp chocolate at the bottom, making them look like tiny boats.
12. Crêpes Suzette
Let me start by stating that French crêpes are not the same as English or American pancakes: they are much thinner and lighter. That being said, crêpes Suzette are probably the most emblematic of them all. They are filled with beurre Suzette, a special sauce made with butter, caramelized sugar, orange juice and zest, and Grand-Marnier or Cointreau. What makes this preparation special is that it is flambéed, which means igniting the alcohol while the crêpe is still in the pan, impressing any guest.
Of course, there are many other things you can do with a crêpe: they are very versatile and goes very well with melted chocolate, Nutella, fruit, caramel, or used to create savory dishes. If you are a crêpe afficionado, the best ones are made in Britany.
11. Tarte aux Pommes and Tarte Tatin
Probably the most classic pie in France, tarte aux pommes is typically a base of short crust pastry with slices of fresh apples, and a little bit of sugar cane and vanilla on top. Each region has its own variation of the recipe, some of them including flaked grilled almonds or a little custard, for instance. But the most famous is probably tarte Normande, which is made in… Normandy, you guessed!
This region produces the best apples in the country, as well as an apple liqueur, Calvados. So, of course, tarte Normande uses Calvados as well as a sweet almond cream filling.
However, the most iconic version of the apple pie is tarte tatin. This has the same ingredients, but, unlike the other pies, the slices of fruit are covered with more crust pastry and cinnamon. Another difference: while classic apple pies are not baked for long (to avoid the fruit burning), the tatin is, cooking until the apples are golden and almost melting like syrup. Once baked, the pie is turned upside down and served on a platter, preferably warm, with a bowl of vanilla ice cream.
10. Tartelette aux Fraises
Less popular than apple pie, yet more emblematic, is strawberry pie—or should I say tartlet? The basis is almost identical to apple pie: a base of short crust pastry, vanilla cream, and sugar cane and on top, fresh strawberry. The main difference from the apple pie is that while the apples get slightly cooked, the strawberry version doesn't go in the oven at all—no way!
Difference number two: it is usually baked as a tartlet, i.e. miniature pies. You see, while apple pie is a family dessert, tartelette aux fraises is a more delicate, individual delicacy for guilty pleasures. That's why you will find them in every good French bakery.
9. Pain au Chocolat, aka Chocolatine
Like croissants, pain aux raisins, and chausson aux pommes, this one is a Viennoiserie. The Viennoiserie, I should say. Pain au chocolat is pretty much the same preparation as a croissant, but with a different shape, and with a bar of thick, dark chocolate inside. And that's about it, really—although some more elaborate versions include sliced almonds on top, or vanilla cream along with the chocolate inside.
Pain au chocolat is by far the most popular French pastry. However, it is not typically eaten for dessert; it's more a mid-morning or mid-afternoon snack, or, in its tiny version, part of café gourmand. One last thing, there is a north/south divide in France: in the north it is called pain au chocolat and in the south, chocolatine. Being from the south myself, I root for chocolatine, of course!
8. Ile Flottante
Floating island is one of the most internationally known French desserts. The name comes from the presentation: soft meringues made from whipped egg whites, sugar, and vanilla, surfing on a lagoon of vanilla custard and caramel sauce surrounded by toasted flaked almonds, like tiny boats.
This is one of the few desserts that transcend social class, as you will find it in canteens and cafeterias, as well as fancy restaurants. Ile flottante have traveled well, too, becoming very popular around Europe.
7. Crème caramel
France's most popular flan, consisting simply of a custard made with whole milk, eggs, and sugar, and a topping of soft caramel. Hints of vanilla are often added for more flavor. This dessert has been claimed their own by the English and Spanish, but there is no uncertainty as to where it really comes from.
And since it is widely popular in France itself, on the dessert menu of most restaurants, but also in supermarkets, it really has to come high on this list; higher than the likes of crêpes and tartelettes aux fraises, in fact, because crème caramel is eaten exclusively as a dessert, while the others may be consumed as snacks during the day.
6. Riz au Lait
This is a very traditional dessert, but not one that you will find in restaurants or bakeries. Riz au lait is usually homemade, as it is cheap and easy to prepare. It's plain white rice slowly cooked with sugar and milk until the texture thickens. That's it!
Ironically, in the recipe's early days (14th to 16th centuries), this dessert was actually reserved for nobles and aristocrats as it was seasoned with saffron, a very rare and pricey spice. Nowadays, people add cinnamon powder and raisins to the mixture, or sometimes caramel sauce. There is even a version with chocolate powder, but that is not recommended.
5. Fondant au Chocolat
On to the top 5! This one is an all-time favorite. There are several versions of this dessert with different shapes: fondant au chocolat, moelleux au chocolat, soufflé au chocolat, or mi-cuit au chocolat.
The last one, literally, half-cooked with chocolate, gives you an idea of what it is: a lightly baked, dark chocolate cake that is crispy outside with a liquid chocolate cream inside.
While the fondant is usually a large, flat pie that is velvety and moist in the middle, the moelleux and the soufflé have the shape of a muffin, allowing for the chocolate cream inside to stay really warm and fluid before serving. When properly made and served warm, the chocolate flows like lava, prompting the nickname chocolate volcano. And what's best for cooling down chocolate lava? Vanilla ice cream, of course!
4. Choux à la Crème, Éclairs, Profiteroles and More
I know, I know: three different desserts at once. That's because they are very similar (and it also allowed me to make space for more items). Let's start with the basics: choux à la crème, or cream puffs, are tiny balls of puff pastry filled with sweet cream, usually flavored with vanilla but it can also be chocolate, coffee or pistachio.
These choux à la crème are then used for other preparations, such as éclairs, which are elongated cream puffs with a shiny glaze of chocolate or coffee on top (and the corresponding sweet cream inside). Or the iconic profiteroles, which are choux à la crème covered with hot chocolate and filled with custard, pastry cream or vanilla ice cream—or all of them at the same time!
Ready for the next level? Enter the Saint Honoré. Saint Honoré is the French patron saint of bakers, so no wonder he has a dessert to his name! On a base of puff pastry, choux à la crème are put together with vanilla custard vanilla custard and caramelized sugar. It is topped with crème chantilly. This is a complex dessert, served on special occasions such as birthdays and weddings. For weddings, a mountain of choux à la crème are glued together with caramelized sugar.
3. Mousse au Chocolat
Like Ile flottante, mousse au chocolat doesn't recognize social class. You will find it at fancy restaurants, cheap joints, in supermarkets, or homemade. That's because it is delicious and relatively esay to prepare. Made with dark chocolate, eggs, butter, sugar, and a bit of salt, it is prepared in a such a way that the texture is foamy and bubbly. This unique feature, much lighter than a flan or a traditional sweet cream, is what makes the mousse au chocolat so popular.
And because it's so popular, you will also find coffee, caramel, pistachio, cocoa, chestnut, and even some fruit flavor mousses.
This could have come top of the list, but as it is very similar to the Spanish crème catalane and English custard, it had to be relegated. Crème brûlée is a sweet, thick custard made with egg yolks, cream, sugar, and vanilla. And then there is, of course, the topping, which makes all the difference. Once the custard is served in small round dishes, brown sugar is poured evenly on top, then caramelized with a blowtorch.
Making this dessert right requires quite a bit of practice and careful technique, as texture is everything for this dish—both the texture of the custard and the caramelized crust, which must be thin, even, and solid. In order to avoid disappointment, only have this in good restaurants.
Honorable mentions:
Before getting to number one, we have to give an honorable mention to some of the great desserts that did not make the list. All these are amazing and you should search for them and give them a try—they are very deserving:
Bugnes lyonnaises, similar to beignets and covered with powdered sugar;
Financier, a small sponge cake with a strong almond flavor;
Fraisier, another sponge cake with vanilla cream, marzipan, and freshly sliced strawberries;
Friands, similar to small muffins but made with almond flour;
Opéra, thin layers of biscuit, coffee buttercream, and chocolate;
Tropézienne, a brioche from Saint-Tropez filled with a layer of two sweet creams.
1. Macarons
Some French connoisseurs would scream at me for putting the famous macarons at the top of the list. Why? Because their roots are Italian: maccherone being Italian for fine dough! However, the actual macarons with their signature filling were created for the wedding of the future King of France, Henry II.
These small, round cookie sandwiches are made with a sweet meringue that is light and crunchy on the outside, and a creamy filling that is chewy on the inside. Originally made with almond meringue and a creamy ganache, macarons today come in many different flavors and combinations, from fruity to nutty to chocolaty, pistachio being a favorite here. The contrast in textures is everything, and, believe it or not more so than crème brûlée, it requires great skill to get it right, which is one reason they are expensive. They are recommended with a good coffee!
---
If you enjoyed this article, then you must check out our stories on the best 50 French dishes and French cheeses.
Related: Popular French Cookies