Spicy Braised Pork with Prunes, Wine & Cognac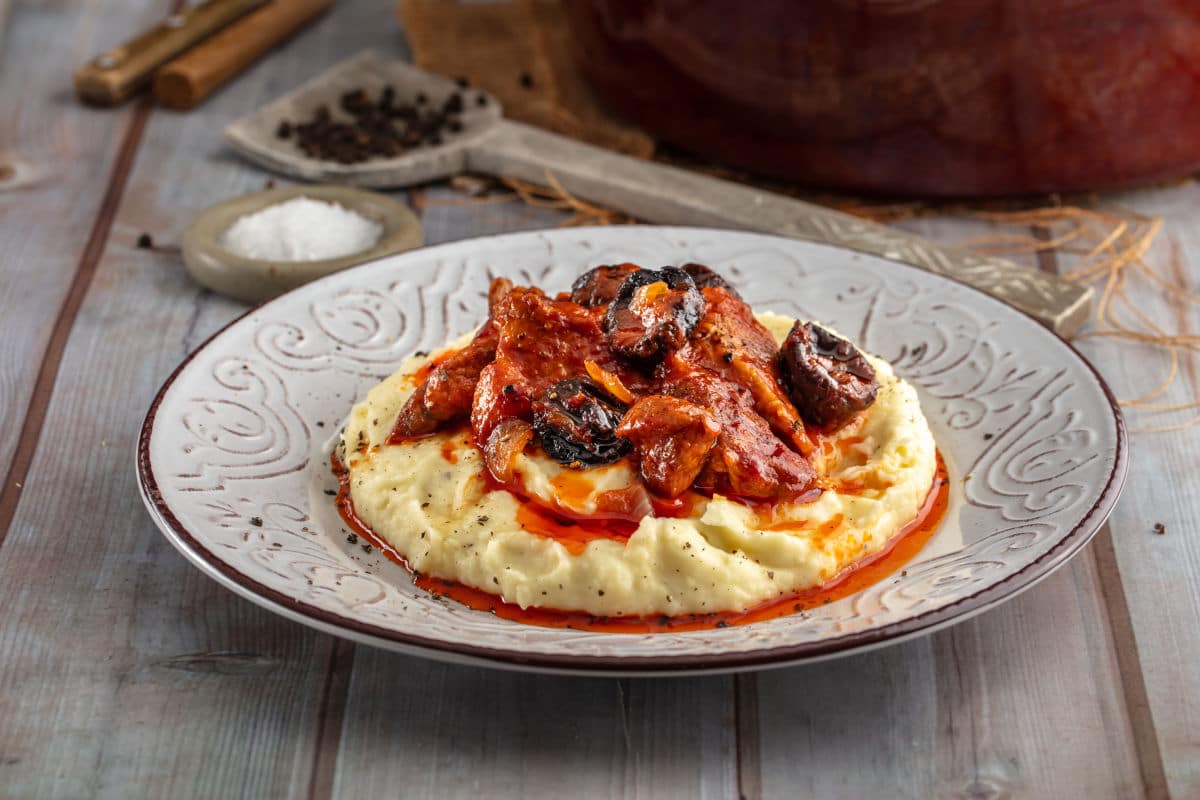 A fabulous pork recipe by Greek Chef Giorgos Tsoulis! Melt-in-your-mouth, juicy, slow roasted pork, prunes and onions, in a super aromatic, spiced sauce with Greek sweet Mavrodaphne wine that you will completely fall in love with! Make it for a special occasion or a special person!
Spicy Braised Pork with Prunes, Wine & Cognac
Ingredients
2

kg

pork loin

cut into large pieces

400

g

canned chopped tomatoes

350

g

dried prunes

300

ml

Greek Mavrodaphne wine

(or sweet red Port wine)

200

ml

vegetable stock

100

ml

cognac

6

allspice berries

3

tablespoons

honey

2

tablespoons

tomato paste

2

cinnamon sticks

2

cloves

of garlic

thinly sliced

1

teaspoon

whole cloves

1

kg

onions

cut into thick slices

salt

pepper

extra virgin olive oil
Instructions
Preheat the oven to 180° C (356° F) Fan.

Place a pan over medium heat and let it get very hot. Add some olive oil and the meat in batches. Sear on all sides, until golden brown.

When ready, transfer to a bowl and set aside.

Place the same pan back on the heat. Add a little olive oil and the onions. Mix and sauté for 5 minutes, until they caramelize nicely.

Place the meat, onions and the rest of the ingredients in a clay pot or a dutch oven. Mix, cover the pot with a lid, and bake for 2 ½ hours, until the meat is soft and juicy.
Notes
Chef's tip:
If you have time, you can allow the meat to marinate in the wine and spices.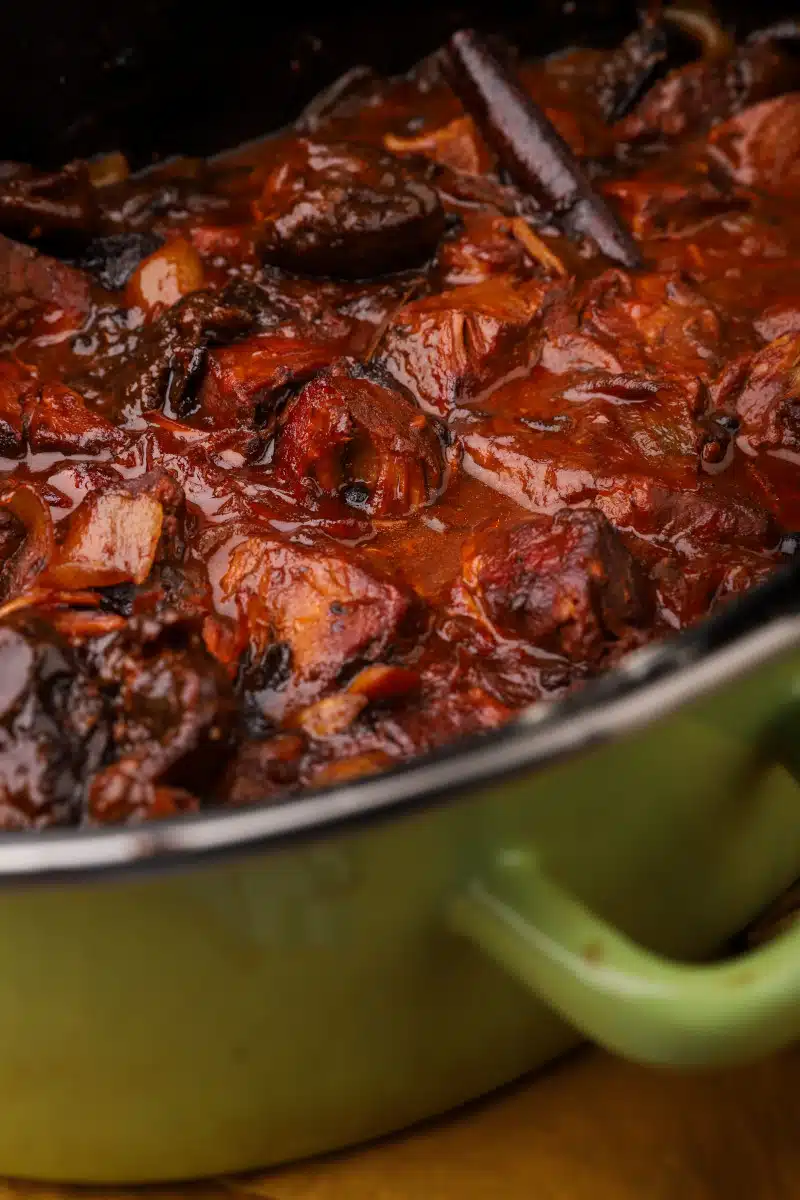 Related: Braised Pork with Tomato Sauce (Rosto Naxos, Greece)
Related: Braised Pork Belly with Chilies
Related: Honey Glazed Fried Pork Belly with Carrots
Related: Tigania: Greek Pork with Lemon & Mustard Sauce
Related: Roast Pork Belly with Apple Sauce
Related: French Pork Stew