French Mashed Potatoes: Paris Mash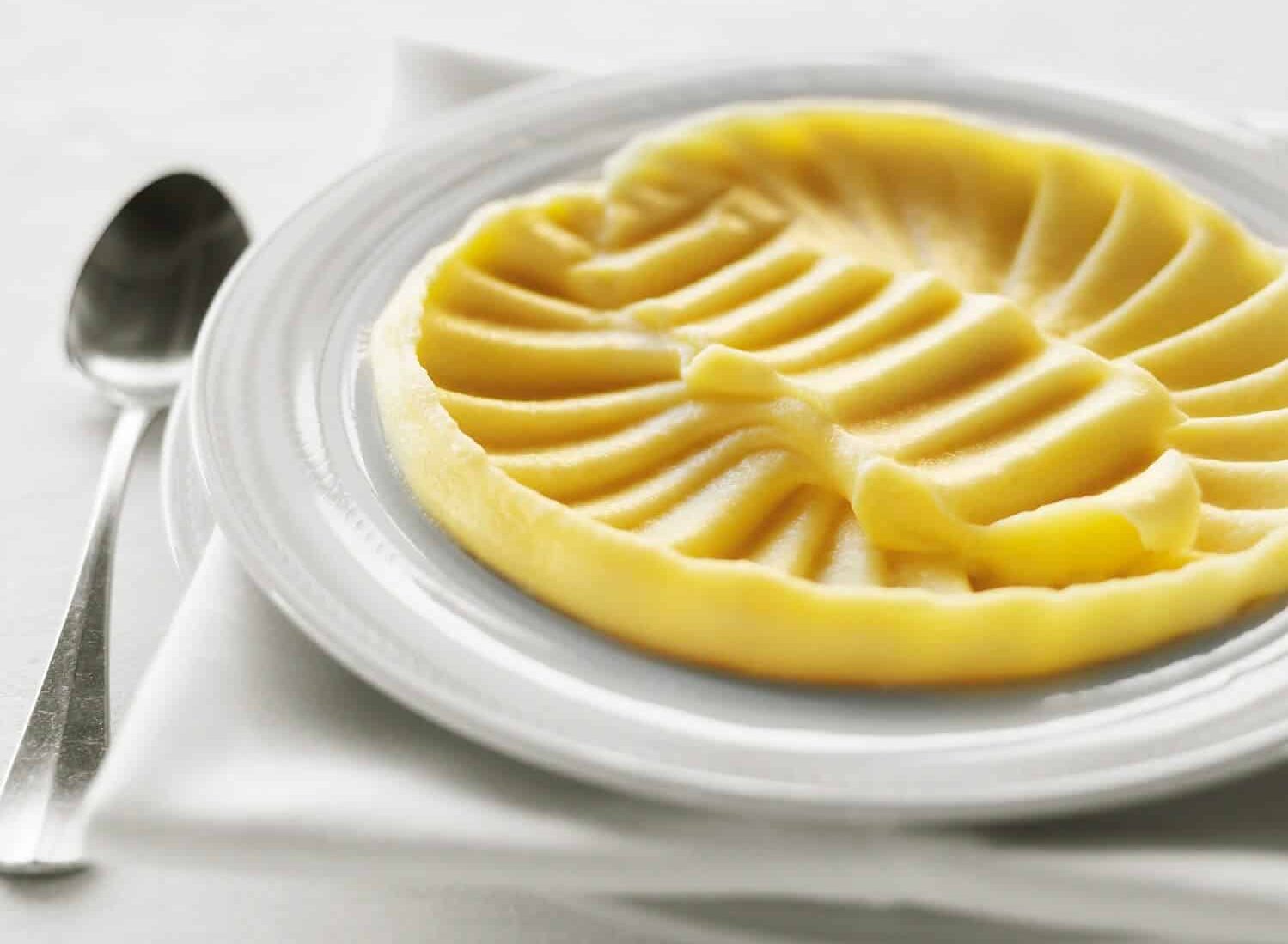 This French mashed potatoes recipe was provided by French-born Chef Guillaume Brahimi and it can be also be found in his cookbook Guillaume: Food for Friends.
It is incredibly creamy and delicious. Enjoy!
French Mashed Potatoes: Paris Mash
Ingredients
4

large desiree potatoes

approx. 600 g in total

200

milliliters

milk

250

grams

unsalted butter

salt

to taste
Instructions
Place the unpeeled potatoes in a large saucepan and cover with cold water. Add a pinch of salt and bring to the boil, then reduce the heat and simmer for 25–30 minutes.

(Test the potatoes by piercing them with a sharp knife. If they are ready, the blade will come out clean with no residue.) Drain well.

Peel the potatoes while they are still hot, using a tea towel to protect your hands. Pass the peeled potatoes through a fine sieve into the same saucepan.

Use a wooden spoon to stir the mash until all the moisture is removed (you want the potato to be dry to the touch).

Bring the milk to the boil, then reduce the heat to a simmer. Place the mash potato over low heat and add 50g (1.75oz) of butter, stirring until combined.

Add 50ml (1.7oz) of milk and stir until combined. Repeat until all of the butter and milk has been added and the mash is creamy and light. Season with salt to taste.

Place the mash on a serving plate and use a dessertspoon to achieve a wavy effect, as shown. Serve immediately.
Notes
Related: Potato Soup with Bacon & Thyme
Related: Roasted Sweet Potato Soup w/ Ginger & Cinnamon
Related: Creamy Mashed Potatoes
Related: Pork Tenderloin with Mashed Sweet Potatoes & Corn
Related: Creamy Potato Bacon Soup