Rich Chocolate Cake with Milk Chocolate Ganache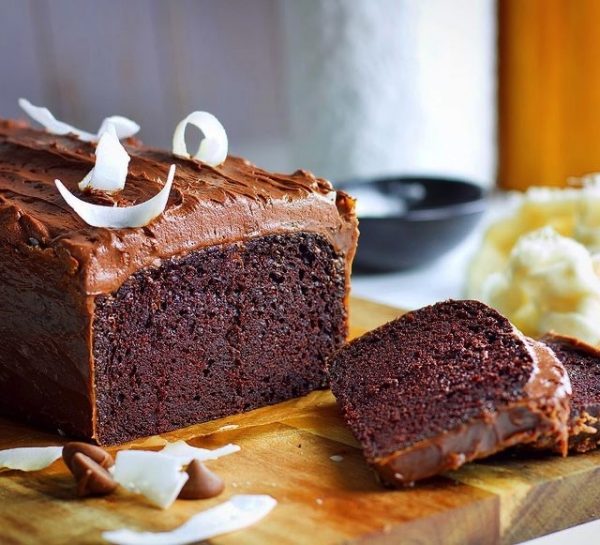 This chocolate loaf is super delicious and easy to make, you'll love it!
This isn't just any chocolate cake; it's an experience. Moist, velvety, and deeply chocolatey, each slice reveals the perfect balance of sweet and bitter, a hallmark of exceptional chocolate. What crowns this masterpiece is our Milk Chocolate Ganache, a silky cascade of creamy delight that elevates the richness to heavenly heights.
Whether it's a celebration or a simple desire for a moment of pure chocolate euphoria, this chocolate cake is your answer.
Rich Chocolate Cake with Milk Chocolate Ganache
Ingredients
Chocolate cake:
6

inch

loaf pan

105

gr

all purpose flour

50

gr

dark cocoa powder

1/2

tsp

baking powder

1

tsp

baking soda

1/4

tsp

salt

130

gr

granulated sugar

120

gr

milk

50

gr

canola oil

65

gr

greek yogurt

6

gr

white vinegar

65

gr

freshly brewed espresso

50

gr

hot water
Milk chocolate ganache:
300

gr

milk chocolate

150

gr

coconut cream
Instructions
How to Make the Chocolate Cake:
Preheat the oven to 350°F / 176 ℃ , and line a cupcake tray with cupcake liners.

In a bowl, combine and sift all the dry ingredients. In a separate bowl, combine all the liquid ingredients. Mix the dry ingredients into the liquid ingredients and mix slowly until combined.

Fill the cupcake liners 3/4 high and bake for 12-15 minutes.
How to Make the Milk Chocolate Ganache:
Bring the cream to a boil and pour over the chocolate. Stir to create a glossy ganache and let it cool at room temperature overnight.

Spread it over the chocolate loaf.
Notes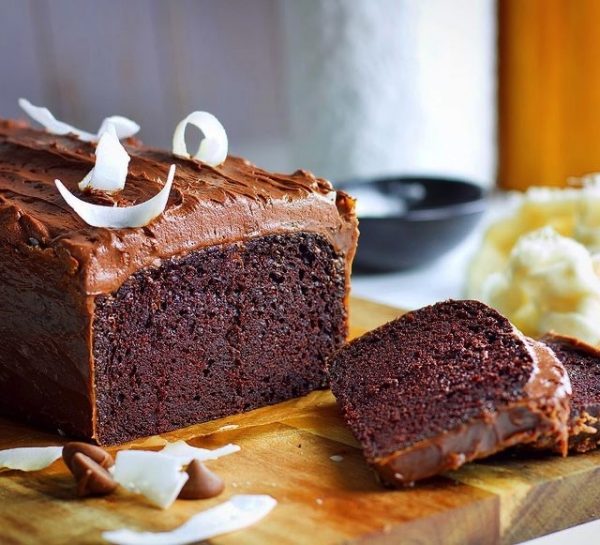 Related: Amaretto Cheesecake
Related: Chocolate Magic Cake
Related: Chocolate Cake With Coffee Mousse
Related: Amandine (Romanian Chocolate Cake)
Related: No Flour Poached Pear Chocolate Cake