Chocolate Magic Cake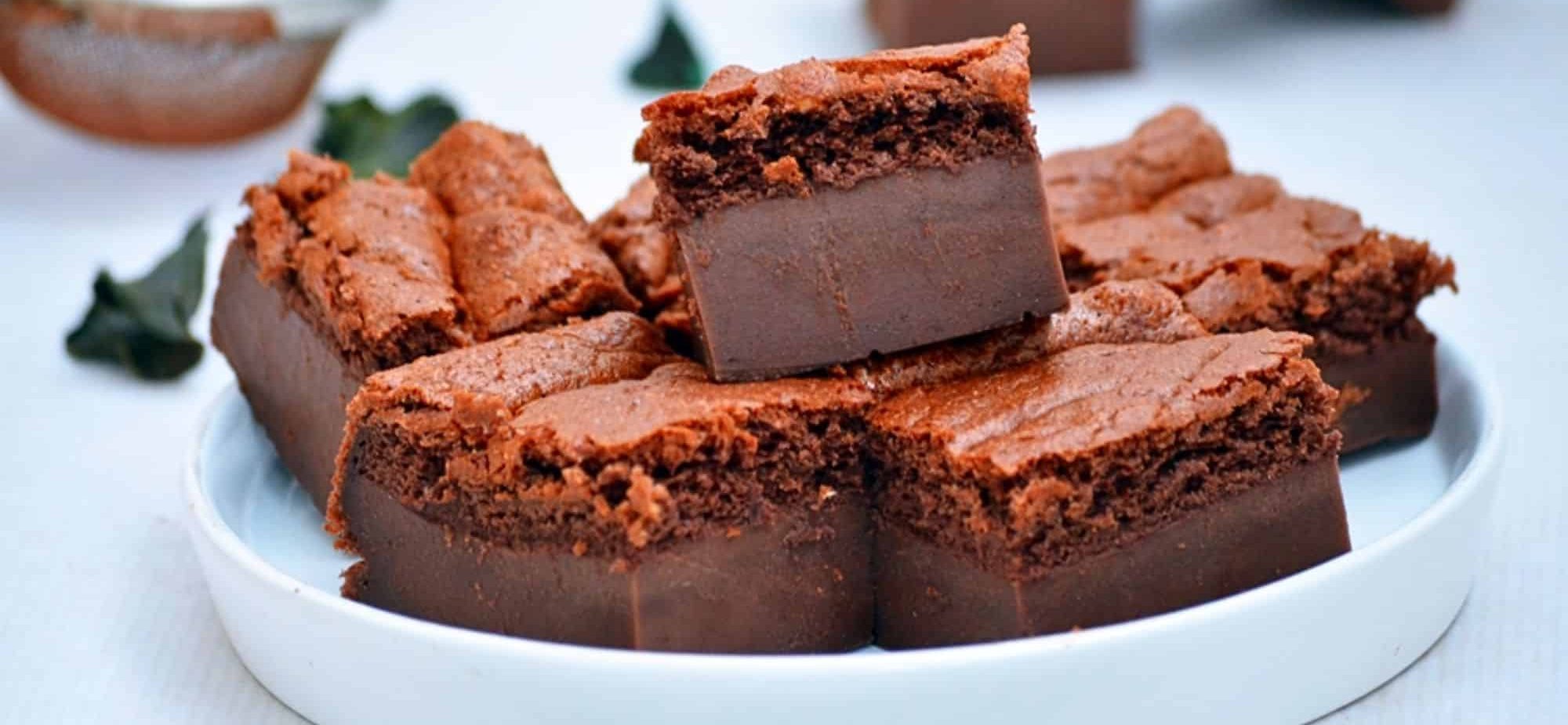 Cakes that are quick to make, are soft, flavorful and creamy are my favorite. And since cream cakes usually require a bit of work, the easiest way is to choose the magic cake.
Gâteau Magique literally translated to magic cake is a delicious French cake that is quite easy to make. It begins with a classic mixture of butter, milk, eggs, and flour. But the beauty of this cake is that there's a magic that happens as it bakes – which is probably where the name comes from.
The classic smooth composition transforms and separates, becoming a wonderful cake with three different layers: a shortbread, an airy custard, and a dense custard.
You can find here the original recipe for the French magic cake (without chocolate).
The chocolate version of the magic cake is even more delicious than the plain one, but I'm sure many vanilla cake lovers will choose the no cocoa powder version. Whichever appeals to you more, these are exceptionally delicious and quick cake recipes, so they can be enjoyed in the blink of an eye.
Please find below the detailed recipe for the chocolate magic cake. Enjoy!
Chocolate Magic Cake
This cake is a must-try for chocolate lovers who are looking for a unique and satisfying dessert that is both easy to make and super delicious.
Ingredients
500

ml

milk

1

vanilla pod

125

g

butter

4

eggs

150

g

sugar

80

g

flour

35

g

dark cocoa powder

a pinch of salt

1

tbsp

hot water

1

tbsp

amaretto essence
Instructions
Preheat the oven to 160 °C (320 °F). Line a small 20/20 cm ( 8"x8") baking tray with butter and flour (or parchment paper). Position the oven rack on level 3 from the top.

Combine the flour with the cocoa powder and a pinch of salt.

Melt the butter over a low heat and set aside. Whisk the egg yolks and sugar well until they double in volume and lighten in color. Add the hot water and mix for a few seconds. Add the melted butter and mix slowly.

Fold in the dry ingredients. Gradually pour in the milk and stir continuously to obtain a smooth mixture. Finally, add the amaretto essence and the scraped out inside of the vanilla pod.

Whip the 4 egg whites together with a pinch of salt until you get a firm foam. Incorporate 1/3 of the egg whites into the sponge mixture and stir well. Incorporate the rest of the foam gently, with upward movements. Don't worry about making it completely smooth, then pour into the baking tray and place in the oven.

Bake for about 50 minutes, or until nicely browned on top. Let it cool in the tray.

Dust the magic cake with cocoa or sugar before serving.
Notes