Duck Confit By Chef Simon Moss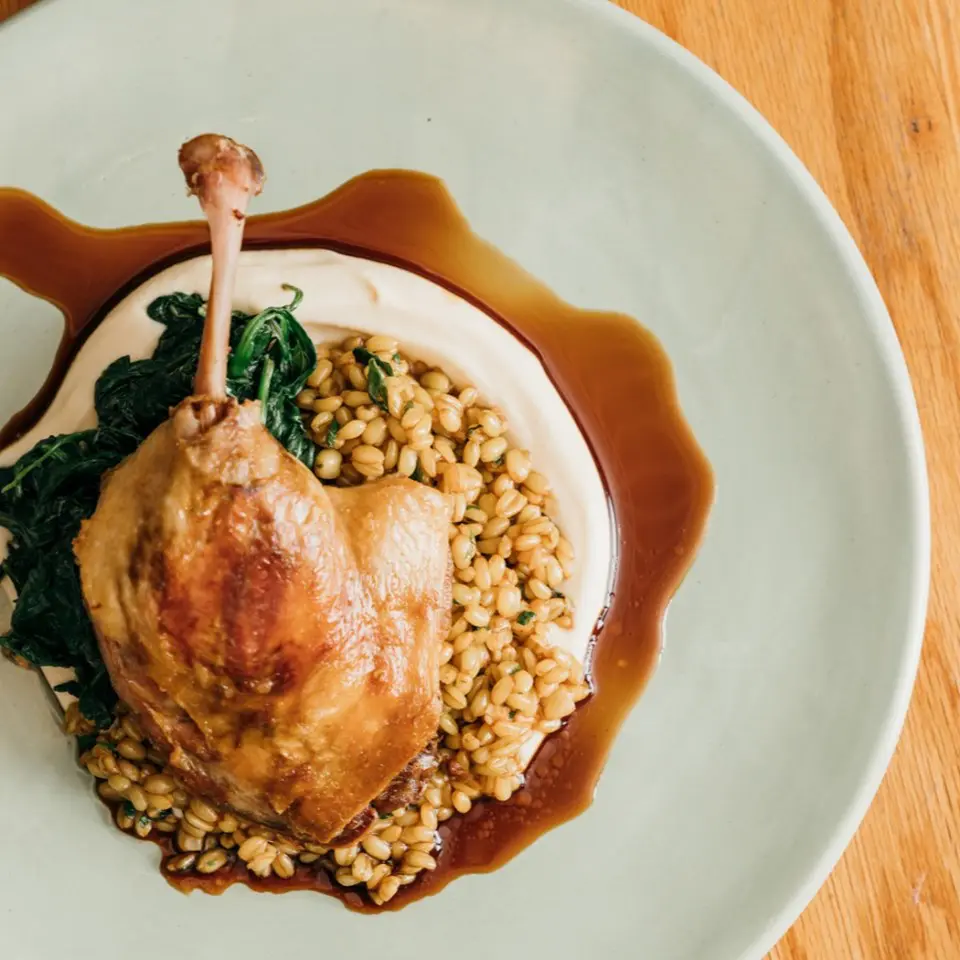 This delicious duck confit recipe was provided by Chef Simon Moss, the Head Chef at Melbourne's Grosvenor Hotel.
Want to learn more about confit? Check out our article about confit and its history by Swiss Chef Thomas Wenger.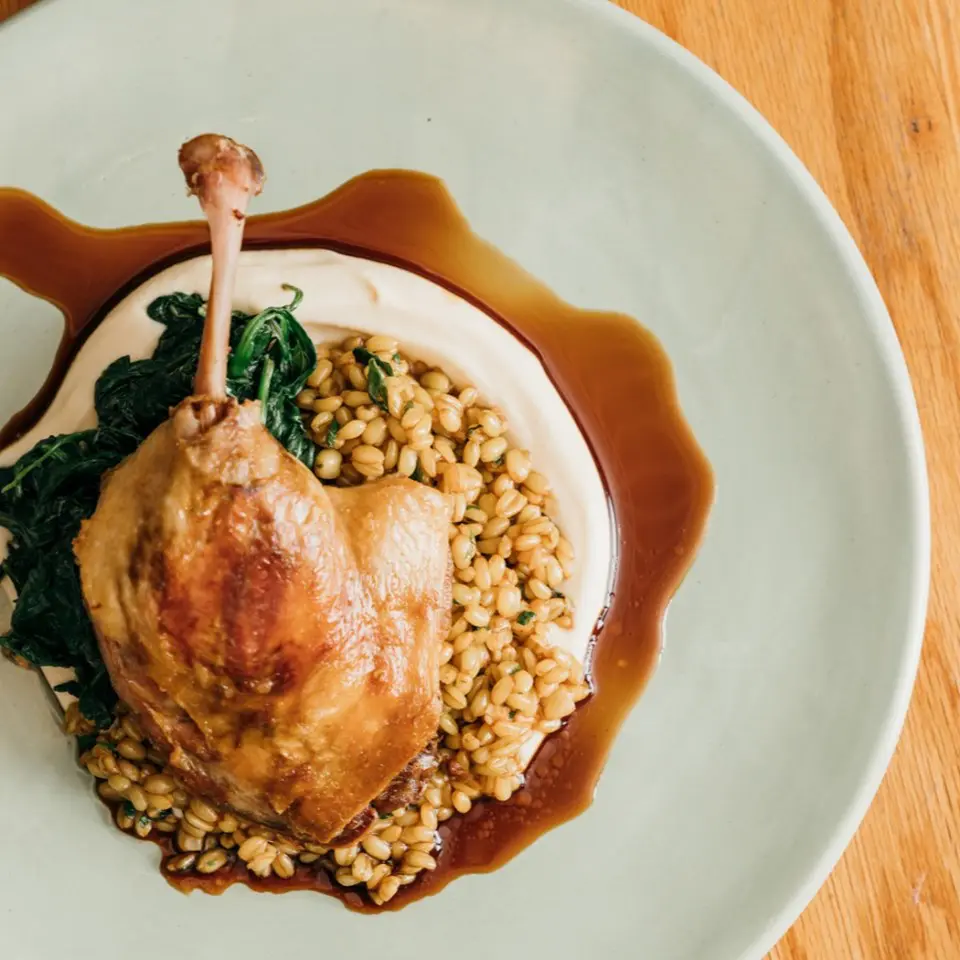 Duck Confit
Ingredients
For the curing salt:
50

g

rock salt

1

piece

orange rind

1

piece

lemon rind

3

garlic cloves

6

sprigs thyme

2

sprigs rosemary

4

star anise

1

piece

cinnamon stick

5

g

fennel seeds

5

g

juniper berries

5

g

black peppecorns
Instructions
For the curing salt:
This confit duck recipe will make more than you will need for a single meal. But it keeps well in the fridge for a few weeks and it can also be used on other dense cuts like pork belly.

Put the salt in a blender and add all the 'soft' ingredients.

Pulse until it is well distributed through the salt.

Take the hard spices and put them in a tea-towel and smash them up with a rolling pin, meat mallet or even a small pot.

Add the broken-up spices to the blender and pulse again so that it is all incorporated well and smells fragrant.
Curing the Duck Legs
Take the legs and lay them skin side down on a stainless-steel tray.

Liberally sprinkle the meat with the salt.

Cover with cling film and refrigerate for 12 hours.

After the 12 hours thoroughly wash the legs in cold water. Drain and wipe dry with a paper towel.

Warm up the duck fat and then submerge the legs, skin side facing up.

Cover with foil – they are now ready to bake.
Baking the Duck Legs:
You have 2 options when cooking them:

On 100°C/212°F for around 3 hours, or

66°C/150 °F for 12 hours.

Once the selected cooking time has lapsed, leave the duck legs in the fat to cool down before you trim them up ready to reheat.

Alternatively, they can be placed in a non-stick pan, skin side down and browned nicely to be eaten straight away.

If you're not in a hurry to eat them, transfer the legs and fat into a plastic container and leave them in the fridge so the fat solidifies. They will keep for months this way as long as the fat is set, and no part of the duck is exposed.
Notes
Related: French Roast Duck with Orange Sauce
Related: What Does Duck Taste Like: Taste and Preparation
Related: What is Confit? Confit Explained by a Swiss Chef
Related: Duck Breast with Potatoes, Spinach and Berry Sauce
Related: Smoked Duck Salad with Feta & Blackberry Sauce
Related: Roasted Duck Legs with Carrot Purée & Homemade Onion Jam