Sofrito: Greek Beef Tenderloin in Garlic Sauce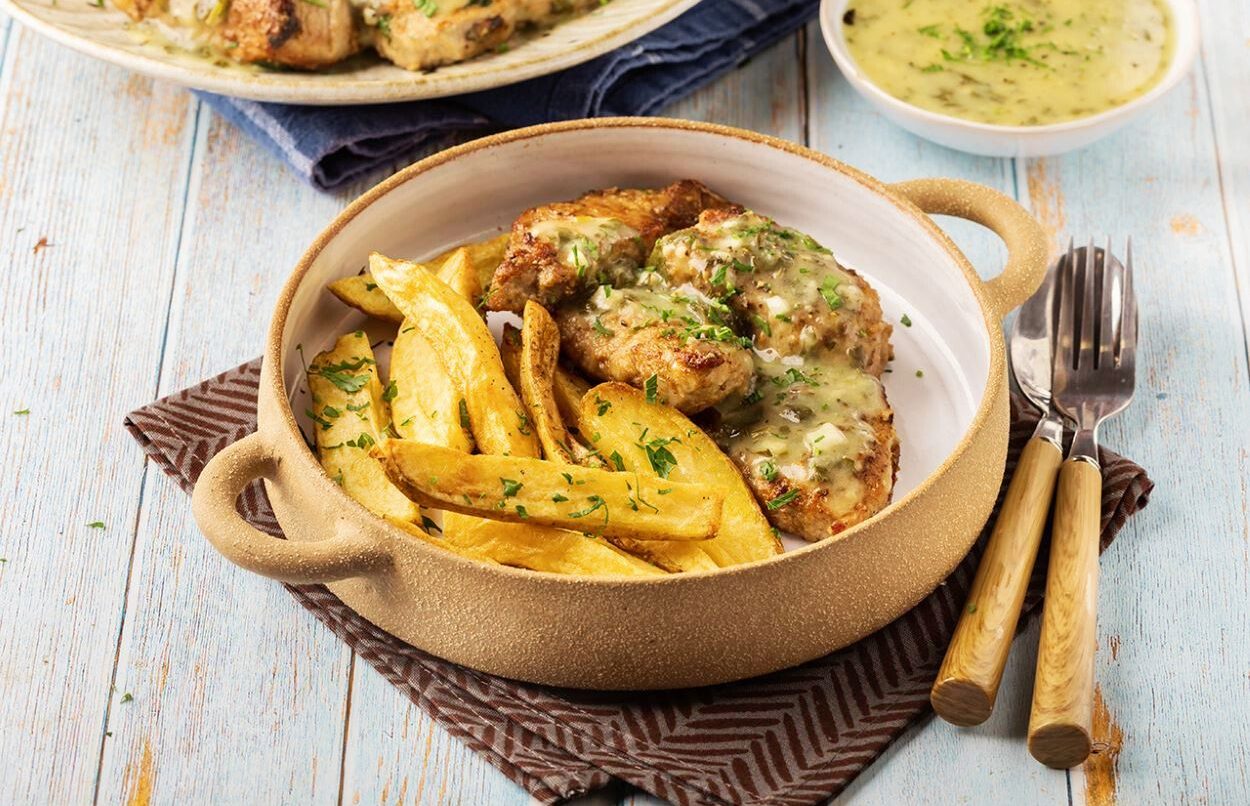 This is a delicious tender beef fillet that has been fried in medium heat to capture all the juices and tastiness inside, then slowly cooked in a garlic-based sauce. It is one of the most popular dishes in Corfu, the beautiful Greek island.
Pair this Corfu specialty with crispy fries for a delightful contrast of textures. Each bite is a harmonious blend of tender meat, robust garlic, tangy vinegar, and fragrant herbs. Don't forget you can always adjust the amount of garlic according to preference.
Needing just 15 minutes to cook, this dish is a perfect choice for a flavorful weeknight dinner or a gathering with friends and family.
Enjoy this delicious Greek beef tenderloin with garlic sauce by Greek celebrity Chef Giorgos Tsoulis.
Sofrito: Greek Beef Tenderloin with Garlic Sauce
Sofrito, one of the most popular dishes from the Greek Island of Corfu. Enjoy!
Ingredients
For the sofrito:
150

g

all-purpose flour

for dredging the meat

1

kg

beef tenderloin

cut into thin vertical slices 1cm (0.4 inch) thick

50

ml

extra virgin olive oil

6

garlic cloves

thinly sliced

50

ml

white wine vinegar

80

ml

white wine

50

ml

beef stock

warmed; (or warm water)

1

tbsp

mild mustard

½

bunch parsley

finely chopped

salt

pepper
Instructions
In a large bowl, add the flour, season with salt and pepper and stir well. Add the meat and thoroughly coat in the mixture. 

Place a deep pan over medium to high heat. Once it gets hot, add the olive oil and the meat in batches. Brown the meat on both sides, transfer to a plate and set aside.

Using the same pan and without cleaning it, lower heat to medium. Add the garlic and vinegar. Scrape the bottom of the pan with a wooden spoon and cook for 1-2 minutes.

Add the meat back to the pan. Deglaze pan with the wine, allow the alcohol to evaporate and add the stock, mustard and half of the parsley. 

Cook for 2-3 minutes, until the sauce thickens nicely. Remove pan from heat, add the remaining parsley and mix.

Serve Sofrito with fries. Enjoy!
Notes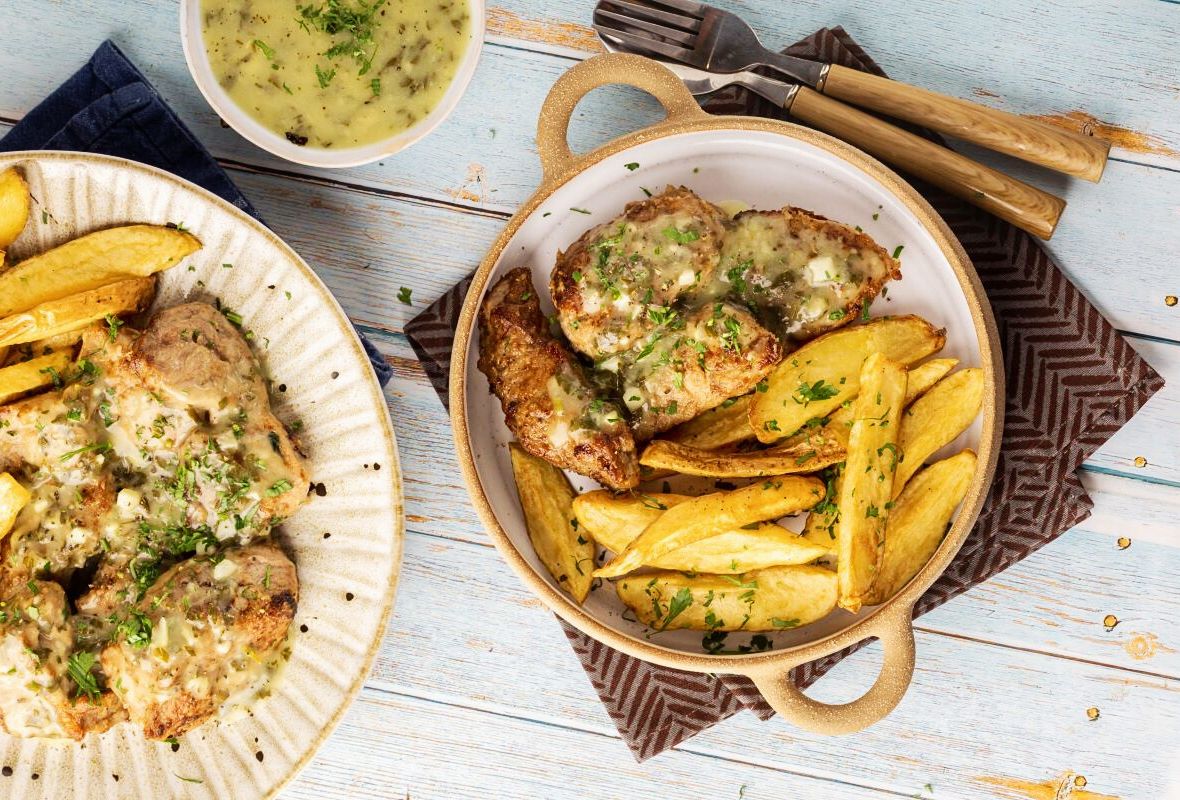 Related: Riganato – Greek Sautéed Beef Liver
Related: Beef Stroganoff
Related: Famous Greek Foods
Related: Beef Stifado