The Most Affordable Michelin Restaurants in Chicago in 2023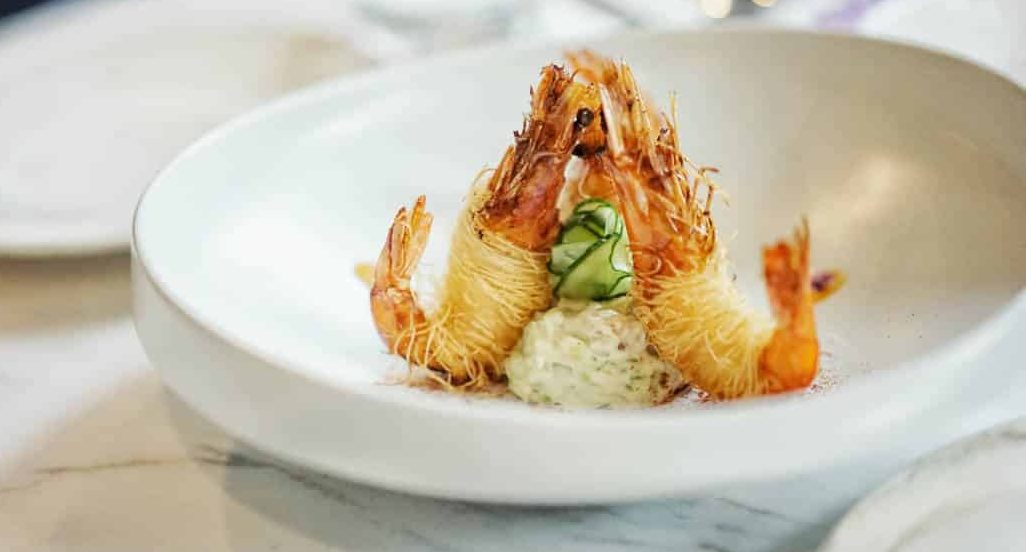 Over recent years, Chicago's reputation as a mecca for foodies has grown significantly. Chicago is home to 22 Michelin-starred restaurants in 2023, and, as we all know, this coveted award is a guarantee of creativity, quality, and consistency. 
It gets better. Chicago also has plenty of Michelin-starred dining rooms, where you can enjoy the finest creations from the city's leading chefs without breaking the bank.
To make it easy to choose, we've selected the 9 most affordable options currently available in the city, each offering a different style of cuisine. So if you're looking for an unforgettable yet affordable treat, just make sure to bookmark this page and book ahead of time if you're planning to visit soon!
1. Moody Tongue, $43 per person
Address: 2515 South Wabash Avenue, Chicago, IL 60616
Moody Tongue is the most affordable Michelin restaurant in Chicago in 2023.
The world's first brewery with two Michelin stars, Moody Tongue is sure to delight both lovers of beer and casual diners alike. Split into two sections, The Dining Room provides an elegant setting for a full tasting menu, while The Bar allows for a casual experience for those wishing to order á la carte and sample the exquisite beers. 
The most affordable combo: Order off The Bar's á la carte menu to get a taste of everything Moody Tongue has to offer. A fantastic vegetarian meal can be had for as low as $43 by combining the classic shaved pear salad ($18) built of lettuce, Belgium endive, blue cheese, walnut, and sherry vinaigrette with the roasted cauliflower entrée ($25) that is piled on top of chamomile soubise, cippolinis, golden raisins, and mostarda. Meat lovers willing to spend a few extra dollars have fantastic options such the tea smoked duck breast ($36).
2. Kasama Chicago, $44 per person
Address: 1001 North Winchester Avenue, Chicago, IL 60622
The first Michelin-starred Filipino restaurant in the world, Kasama Chicago is a truly unique dining experience that lives up to its name. Kasama means "together" and the joyful, hybrid menu represents both the restaurant's role as a communal meeting place and the blend of Filipino food and French pastries that are offered. 
The most affordable combo: Daytime service at Kasama runs until 2 pm and it is incredibly budget friendly to try all the Filipino classics in one trip. Chicken adobo with garlic rice ($16.50), Filipino breakfast with longanisa sausage and tocino ($17.50), and lumpia shanghai ($9.50) is a perfect order to get introduced to Filipino food! For anyone with a sweet tooth, there is a full selection of sweet French pastries ranging from a chocolate and salted caramel tart to an apple hand pie. 
3. North Pond, $49 per person
Address: 2610 North Cannon Drive, Chicago, IL, 60614
The Michelin award-winning team of Chef Cesar Murillo and manager Loretta Montelongo deliver outstanding cuisine with subtle global inflections. Example: tagliatelle tinted gold with saffron and tossed with mussels escabeche.
The most affordable combo at North Pond is Sunday Brunch (from 10.30 am) at an incredibly low $49. This is no simple choice of eggs and ham. There's an incredible list of dishes to choose from, including Tomato Toast (Nichols Farm tomatoes, grilled zucchini, preserved tomato butter, crispy garlic scrapes), Buckwheat Crepes (Werp Farm's strawberries, cherry bomb purée, yuzu Hollandaise, hazelnuts), Tasso Benedict (johnnycake, Tasso ham, poached egg, rhubarb jam, brown butter Bearnaise) and so on.
The menu continues through a range of meats, seafood, and cuisines until we get to the mouth-watering desserts for those who prefer something sweet for breakfast: whipped yogurt, brûléed bananas, cocoa nibs, with cinnamon ice cream. What better way to kick off Sunday in Chicago!
4. Elske, $60 per person
Address: 1350 Randolph Street, Chicago, IL, 60607
Executive Chef & Pastry Chef team David and Anna Posey earned their first Michelin Star in 2017 with their eclectic Scandi-inspired menu featuring the freshest ingredients.
The most affordable combo: Order from the a la carte menu, where you can enjoy a 3-course meal for just $60 per person. For example, start with salt-cured anchovies with fennel pollen, lemon, and grilled bread ($15), followed by veal sweetbreads with caramelized onion, roasted grape, and thyme ($29), and finish with a sunflower seed parfait with soured honey, licorice, and pollen ($16).
An incredible meal at incredible value!
5. Boka, $72 per person
Address: 1729 North Halsted Street, Chicago, IL, 60614
This iconic Chicago restaurant has won multiple awards and been Michelin-starred since 2011. It's a glamorous yet quirky place – the perfect choice for a special celebration. Chef Lee Wolen's seasonal American food features superbly prepared ingredients, beautifully presented.
The most affordable combo: The dinner menu. Start with a cold appetizer of braised turnips honey crisp, allium, and coriander ($21), followed by a main course of roasted chicken Jerusalem artichoke, maitake, and sherry ($37), and finish on a sweet note with the chocolate angel food cake ($14) that is decadently served with matcha ice cream and dark chocolate cremeux.
6. Esmé, $80 per person
Address: 2200 North Clark Street, Chicago, IL, 60614
With both a formal dining room doing a full tasting menu and the attached bar catering to á la carte customers, Esmé offers a full range of choices for its patrons.
Open since 2021, the restaurant is the "beloved" (French meaning of Esmé) project of husband and wife Jenner Tomaska and Katrina Bravo and features highly seasonal, classic Americana dishes. 
The most affordable combo: Pop into Bar Esmé for an affordable taste of the full Esmé experience. Combine an order of the kampachi, served with yuzu, smoked tofu, blood orange, and ube ($24), with the classic whole roasted chicken that comes with pommee puree and almond jus ($56).
7. Galit, $84 per person
Address: 2429 North Lincoln Avenue, Chicago, IL 60614
Galit, led by Executive Chef Zachary Engel, is the ideal destination for fans of the delicious fresh flavors of North African and Middle Eastern cuisine.
At Galit, you'll find familiar classics from the Eastern Mediterranean and beyond – including plates of moreish hummus to share and meats cooked over coals in the traditional method. And, unsurprisingly, the desserts are to die for. 
The most affordable combo: The 4 Course Menu, at only $84 per person, features irresistible dishes such as Bubbe's Brisket (with tomatoes, braised carrots, and smoked cinnamon); Piyaz (white and green beans, spring onion, eggs, and paprika); Lamb Kebab El Babor (favas, donko shiitakes, mint, and urfar bieber), perhaps all finished off with Turkish coffee ice cream or meringue with preserved lemons and blueberries.
8. Sepia, $89 per person
Address: 123 North Jefferson Street, Chicago, IL, 60661
Located in a 19th-century print shop, Sepia blends traditional décor with clever modern touches. Likewise, Chef Andrew Zimmerman features contemporary American ingredients with not-so-subtle hints of Mediterranean and South-East Asian influences.
The most affordable combo: The 4-course Dinner menu. A choice of four inspired dishes per course for only $89 per person.
9. Porto Chicago, $95 per person
Address: 1600 West Chicago Avenue, Chicago, IL 60622
With a beautiful interior that pays homage to the fishing villages of both Portugal and Spain's Galicia, Porto Chicago is a classic destination for lovers of seafood and wine.
In particular, the restaurant has worked to perfect the art of conservas (tinned fish), and diners can sample from one of the largest selections of rare conservas in the United States.
The most affordable combo: A rotating, seasonal tasting menu is available and is a great value at $95 for a full, multi-course meal. Dishes in the tasting menu include delights such as uni toast, trucha (a smoked dry aged trout served with seaweed, shiso, and fermented mustard), and lobster that comes with truffle, foam, fennel, and roasted apple.
---
Related: Most Expensive Restaurants in Chicago
Related: Most Affordable Michelin Restaurants in NYC
Related: Most Affordable Michelin Restaurants in Los Angeles
Related: Most Affordable Michelin Restaurants in California
Related: Most Affordable Michelin Restaurants in Europe
Featured image courtesy of Photo by Pan Xiaozhen.