Mopane Worms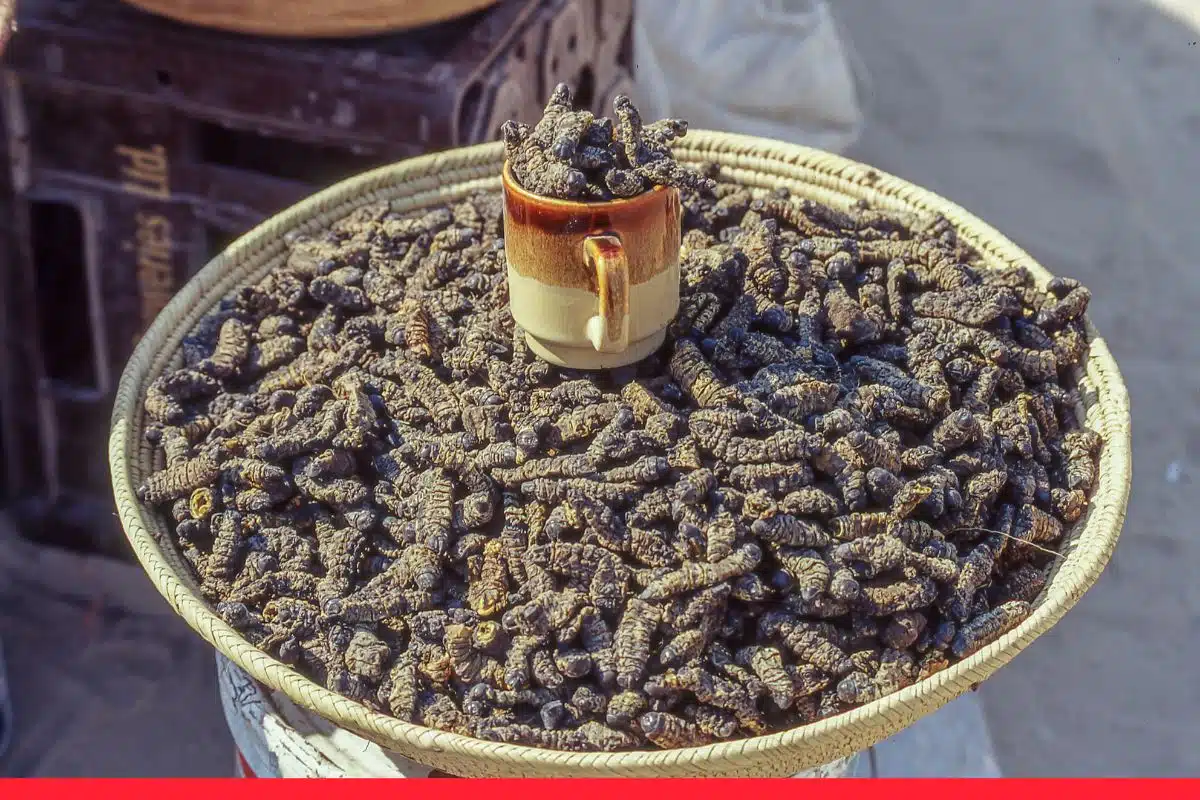 Mopane worms are considered a delicacy in Zimbabwe, Zambia and Namibia. The worms are edible caterpillars that feed on the mopane tree leaves, hence the name. They're harvested during the rainy season, then cleaned and sun-dried for preservation.
Even though the dish looks quite weird, it's a popular street food in southern Africa and for good reason, it seems. Mopane worms boast high amounts of nutrients and even more protein than beef! Either way, it's definitely one of those dishes worth trying at least once. You might be surprised!
Mopane Worms
Ingredients
500

g

mopane worms

or macimbi

2

liters

water

(about 2 quarts)

15

ml

cooking oil

3

g

salt

1

clove

garlic

finely sliced

1

tomato

chopped

1

onion

chopped
Instructions
Soak the dried mopane worms in 2 cups of hot water for 10 minutes to loosen them up.

Prepare a pot with half the amount of water. Wash the worms thoroughly, add them to the pot and bring to a boil. Cook the worms for about 15 minutes.

Bring another pot of water to boil and after the 15 minutes, use it to change the water the worms are cooking in. Simmer them for 20 more minutes then drain them well.

Add the oil to a frying pan and add the worms, stirring them often for 10 minutes, until they become crispy.

Then add in the chopped onion, garlic tomato and salt and, mix well and allow everything to cook together for 15 more minutes until the vegetables are tender.

There's so many ways to enjoy Mopane worms. Have them as a snack or with a side of sadza, green vegetables or your favourite salad.
Notes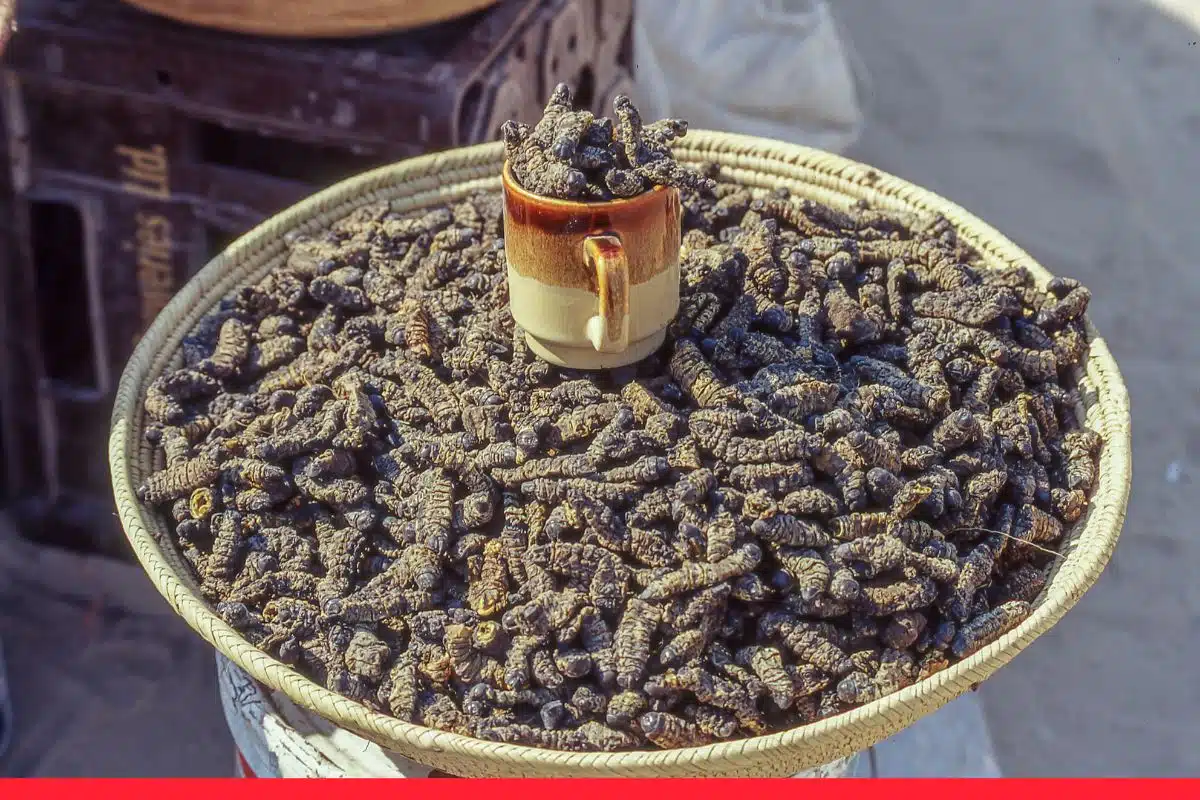 Related: Sadza
Related: Traditional Zimbabwean Okra
Related: Nhopi (Zimbabwean Pumpkin Soup)
Related: Mupunga Une Dovi (Peanut Butter Rice)
Related: Matapa (Cassava Leaves & Shrimp Stew)