Gâteau Magique (French Magic Cake)
Gâteau Magique literally translated to magic cake is a delicious French cake that is quite easy to make. It begins with a classic mixture of butter, milk, eggs, and flour. But the beauty of this cake is that there's a magic that happens as it bakes – which is probably where the name comes from.
The classic smooth composition transforms and separates, becoming a wonderful cake with three different layers: a shortbread, an airy custard, and a dense custard. Add the magical noisette butter, and it becomes an envy-inducing cake that will center stage on the holiday table.
Noisette butter is nothing more than clarified butter, browned just enough to turn it a golden color. It gives the cake extra color and a wonderful caramel taste, which is enhanced by the brown sugar. Add a hint of vanilla extract and the flavor is unleashed. A wonderful texture and a magical cake!
There is also chocolate-version of this delicious cake. You can find the chocolate magic cake recipe here.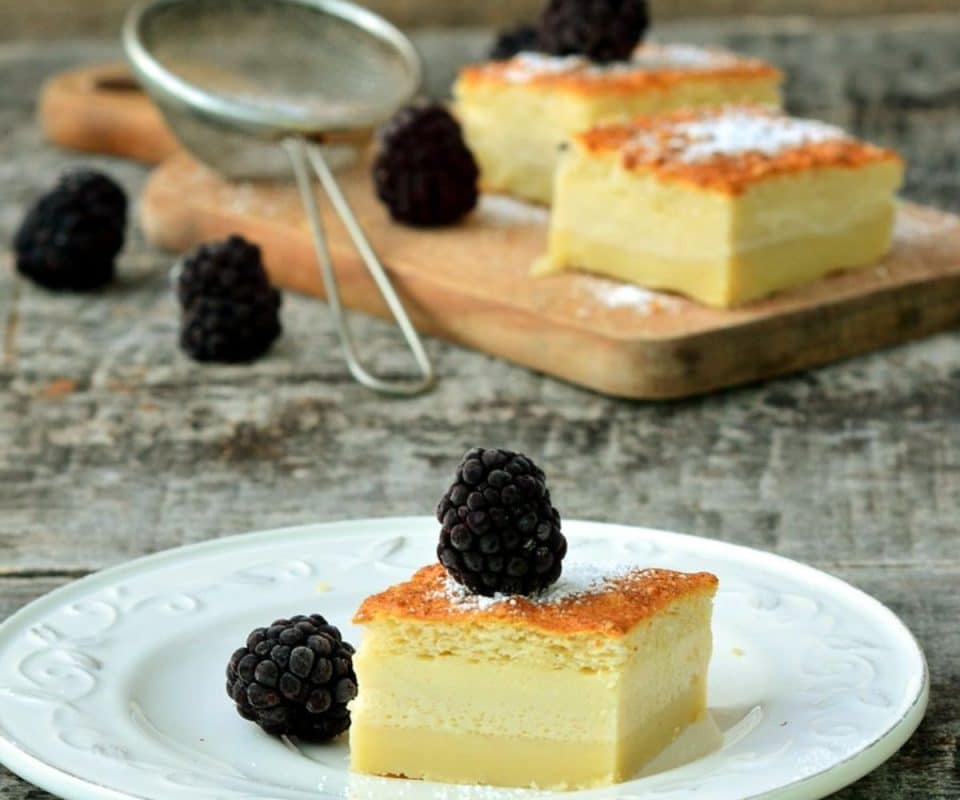 Enjoy the full recipe for the French magic cake below!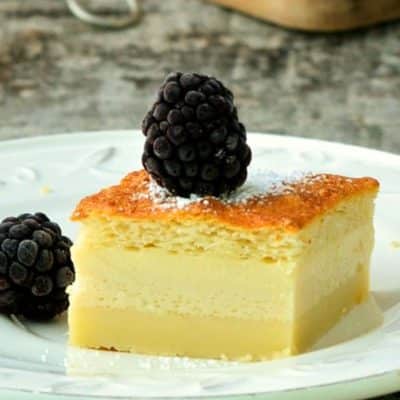 Gâteau Magique (French Magic Cake)
Instructions
Melt the butter over a low heat. Once at the boil, leave for 5-10 minutes until it turns golden brown, with the brown residue visible on the bottom of the pan. Turn off the heat and strain the butter through a thin sieve. Leave to cool.

Mix the egg yolks with the sugar. They should triple in volume, at least. Add the flour and the melted butter and mix gently.

Heat up the milk and vanilla extract and gradually add it to the mixture, mixing continuously. The consistency will be fairly thin.

Whisk the egg whites with a pinch of salt until they become stiff. Add to the mixture with a spatula mixing gently. Do not overmix, even if the mixture is not fully smooth.

Preheat the oven to 160 °C (320 °F). Butter a 24/24cm (9.5/9.5 inch) non-stick baking tray. Pour the mixture into the tray. Bake for 45-50 minutes, until a nice golden brown.

Leave the cake to cool in the tray for 1-2 hours and then slice it into delicious cubes. Sprinkle with powdered sugar and serve.
Notes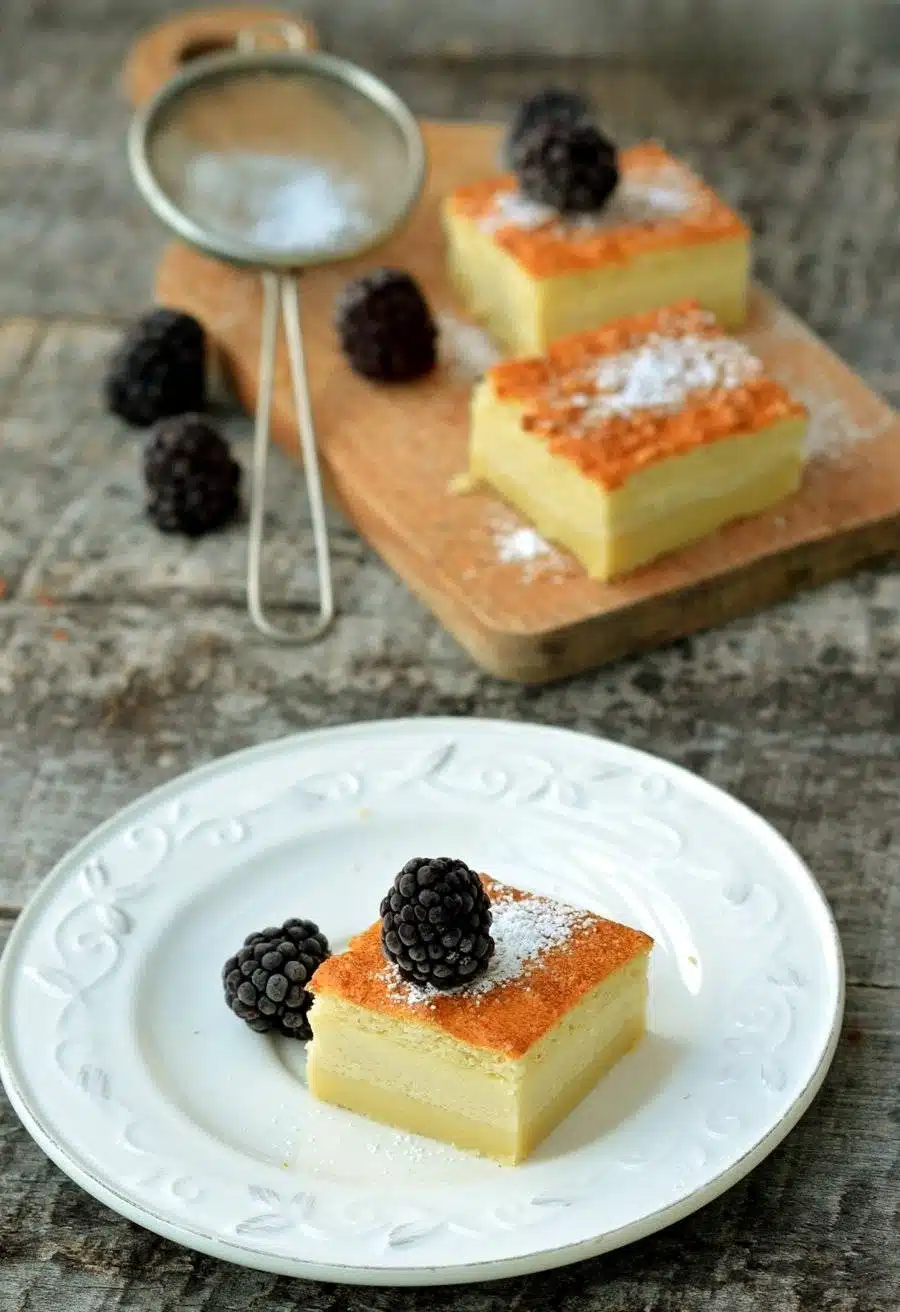 For more delicious French delights, check out our story on the best French desserts.