Most Popular 27 Chinese Fruits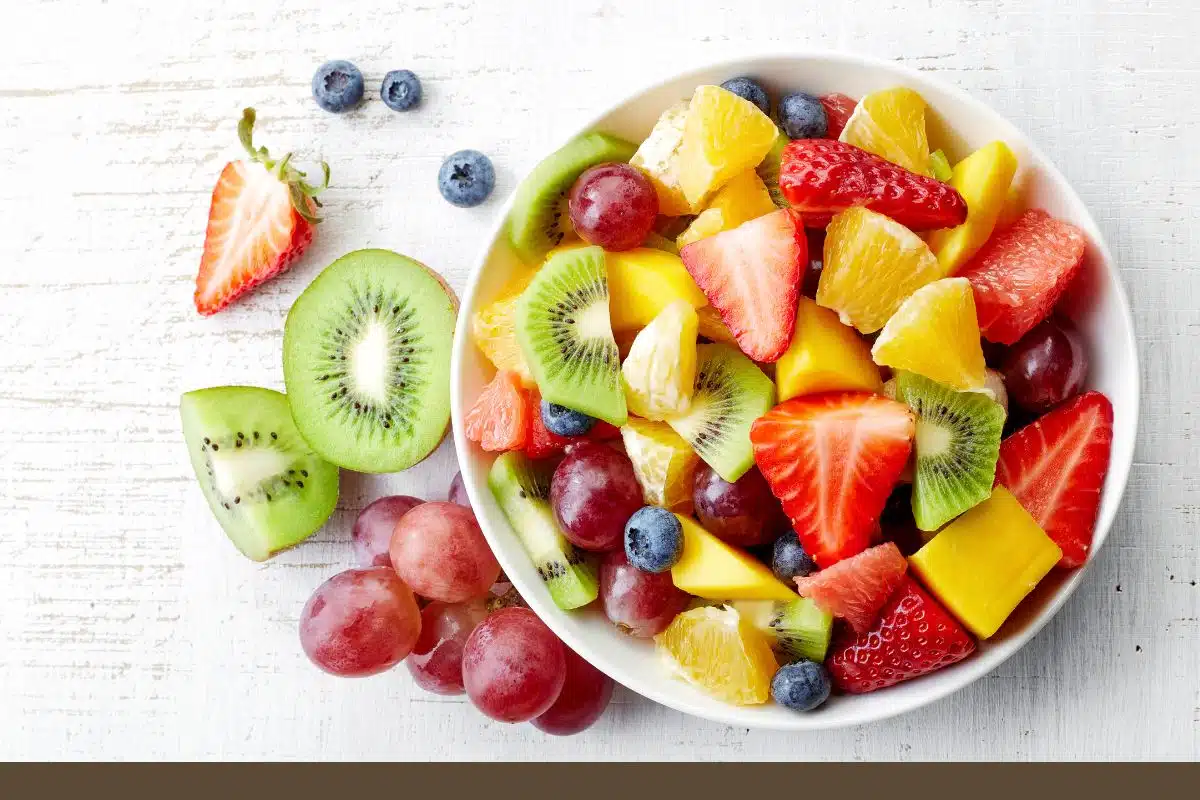 China has an abundance of fruity resources. Due to its huge site, diverse climate and soil conditions, many delicious fruits are grown in China, some of them that you can't find anywhere else.
Among the fruit varieties in China, some top fruits stand out due to their huge popularity, but also unique quality and taste. Let's round up some of the most popular locally-grown fruits.
1. Apples
Apples are probably the most common fruit in China. In China, apples are considered a sign of health and wisdom.
Apples are widely grown in China and locally grown apples can be found most times of the year and it's easy to store them, so they are eaten almost throughout the year.
2. Watermelon
Who doesn't like a sweet, refreshing slice of watermelon, especially in summer? Watermelon is the summer King of Fruits, powerful relief from the summer heat and quenching thirst! From little ones to the aged, watermelon has become the most common and popular fruit!
Eating watermelon in an air-conditioned room and while watching your favorite TV series is a real treat in the summer. Data shows that every Chinese person eats on average over 100 pounds of watermelon every year. We make up 19% of the world's population, but we eat 70% of the world's watermelons!
3. Pears
Cool and refreshing, pears, being water-rich, are one of the best fruits for quenching thirst! That's why pears have a great place in fruit shops!
As fall approaches, Chinese people love eating pears because, as traditional Chinese medicine theory claims, they can moisten the lungs and relieve coughs and eliminate digestion problems. So, when kids get a cough in fall, some moms will boil up a pan of pear juice rather than feed their kids cold-relieving drugs.
4. Oranges
With their delicious juicy flesh, sweet and sour flavors, their abundance and low price, oranges are one of the most popular fruits in China. Not only are they rich in vitamin C, for the Chinese people, the colors yellow and orange represent health, warmth, happiness, and hope.
Not only that, their large, round appearance conveys "round and full, sweet and honey". No wonder they are so popular and are given as gifts. Orange juice is also one of the most popular juices in restaurants and supermarkets.
5. Bananas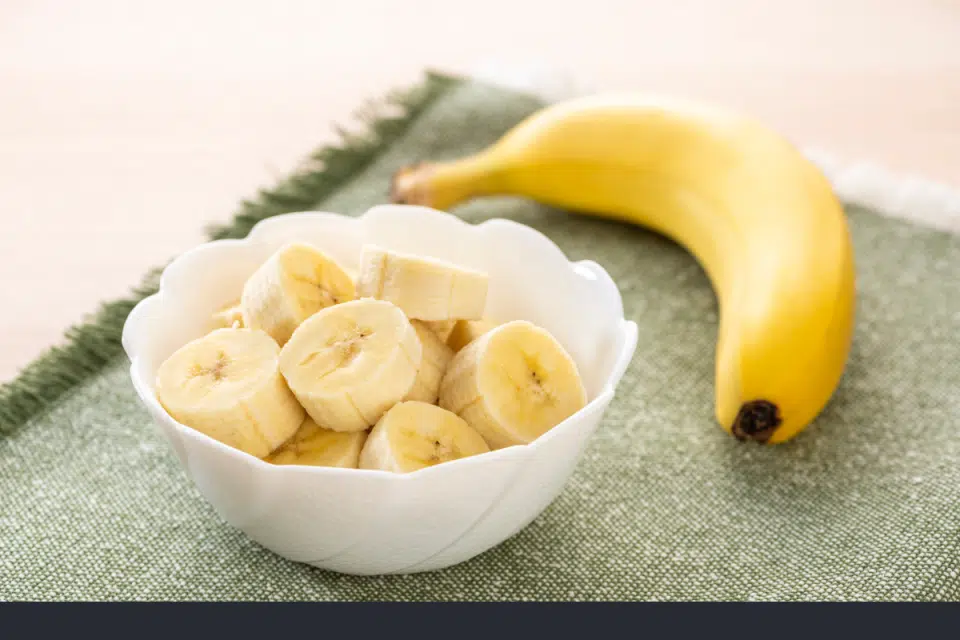 Bananas are cultivated in China and therefore are very affordable. Add to that their delicious taste, and they have become a common feature of the dining table in most households. As well as eating them raw, the Chinese also love crisp, sugar-coated banana.
For this popular dessert, the bananas are sliced and covered evenly with starch. They are then fried in oil until slightly yellowed, then served covered in syrup! A real favorite with kids.
6. Grapes
Xinjiang is one of the largest grape production areas in China and its grapes are the most famous. The climate and soil conditions in Xinjiang make the area very suitable for delicious grapes. Add to that the large area available for grape growing and technical expertise of Xinjiang, and you get a solid foundation for the production and development of large, sweet grapes with an excellent flavor.
Xinjiang has also developed some high-end grape varieties, such as Malbec and Cabernet Sauvignon, which go to make excellent wines that are favored by both domestic and foreign consumers.
7. Peaches
As summer approaches, the air is full of the scent of peach, as cherries and loquats give way to peaches on fruit stalls. The combination of peach and oolong tea becomes popular in milk tea shops and peach and mein mein ice is served to relieve the summer heat.
Peaches have been popular in China for literally thousand years. Whether it's a yellow peach, nectarine, flat peach, or blood peach, they are all delicious. The yellow peach is particularly delicious and can be found canned.
Canned yellow peaches are often served when someone is sick and has a fever they are considered a "universal elixir" and believed to help cure illness.
8. Strawberries
The Chinese peoples' love of strawberries can be expressed in numbers: China grows the most strawberries in the world, and the Chinese people consume the most strawberries in the world.
Strawberries are delightful in both appearance and taste: red and compact, with a beautiful yet fragile appearance, and refreshing, creamy fragrance.
One strawberry popped in the mouth is like an explosion of sweetness and acidity at the same time. Put simply, strawberries embody happiness – no wonder some say that loving strawberries is like loving life.
9. Pineapple
Pineapple is often eaten raw – peeled, soaked in salt water, and then cut into small pieces. Pineapples contain a lot of water, which is both sweet and a little sour, making it delicious and thirst quenching.
For those who love pineapple, there is luckily plenty of ways to eat them. They can be used in various desserts and dishes such as sweet and sour pork with pineapple and fried rice with pineapple, and many others that are popular in restaurants.
10. Loquat
The appearance and taste of loquats makes them unique. The skin is a golden yellow and smooth and delicate – very tempting. Peel off the skin and you can see the crystal clear, juicy flesh that is moderate in acidity and sweetness. With one bite, the flesh bursts in your mouth. Loquats can also be made into a paste and sauce, which are used in desserts.
In addition to being delicious, loquats are believed to have medicinal value. Loquat leaves and the fruit are commonly used to treat respiratory diseases such as coughs and asthma.
11. Lychees
What is the taste of early summer? For many it is lychee. As the old saying goes "Eating 300 lychees a day, I will grow up as a Southerner".
Lychees are produced in the south of China, where Guangdong takes the lead, followed closely by Hainan, Fujian, and Guangxi provinces. Every year from March to July, people across China enjoy lychees together.
The flesh of the lychee is very delicious, sweet but not overly sweet, and the taste is smooth and delicate. In addition to being eaten raw, lychees can be processed into various delicacies, such as lychee juice, lychee sugar, lychee wine, etc.
Lychee juice is one of the most popular processed drinks in the country. It not only has a refreshing taste, but is also rich in very beneficial vitamins.
12. Mango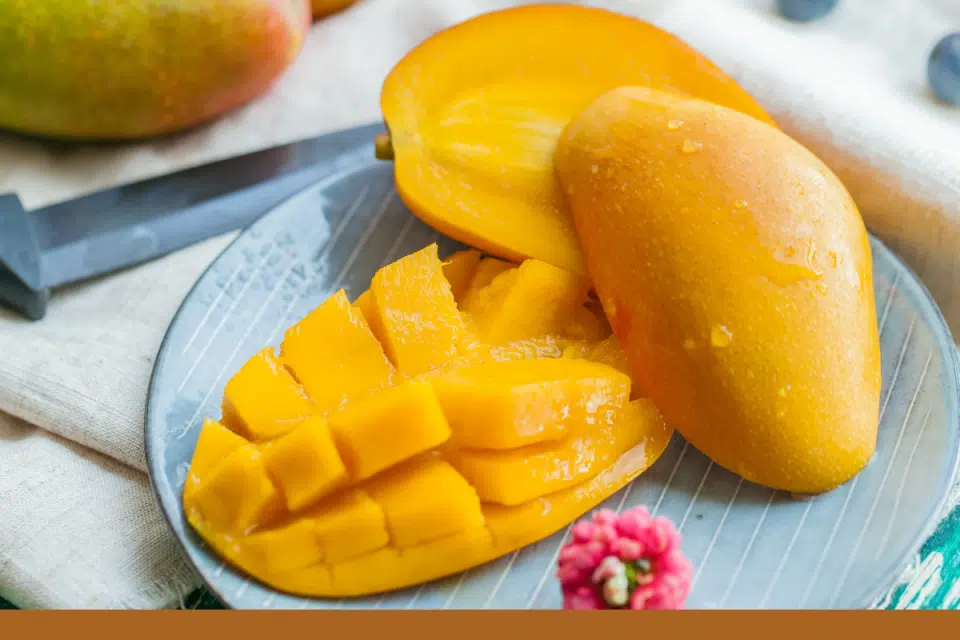 For people living in the northern inland regions, the tropical mango was not particularly familiar, and for many years, mango juice was not widely available. It was in Guangxi that I tasted real mangoes for the first time – dense, sweet and fragrant flesh with a wonderful aroma.
Over the years, mangoes became more common in the northern market and began to appear more on people's dining tables.
Mangos can be eaten on their own as a fruit, but they are also very good for making various desserts, such as mango sundae, mango smoothie, mango pomelo sago, mango mousse, etc. These are all very popular with many young Chinese people.
13. Cherries
In China, if you can afford to eat cherries during the winter, you are doing great financially. This is because they will be imports, 90% of which comes from Chile. The arrival of a large number of Chilean cherries coincides with the largest holiday in China – the Spring Festival, when cherries are consumed in their thousands.
But cherries are also grown locally. Shandong, Shaanxi, and Liaoning are the leading regions for cherry production, but due to high demand cherry production has expanded to Inner Mongolia, Ningxia, Qinghai, and Xinjiang provinces.
Juicy and sweet, everyone loves the taste of cherries. Also, as red is a lucky color in China, they make the perfect New Year's gift.
14. Kiwifruit
The season for kiwifruit is September to November in China. This fruit has a furry appearance and is plump and robust, just like a small sun. Take a deep breath, and the sweet taste wafts to the tip of your nose – your mood suddenly becomes sunny!
Cut the fruit down the middle and you immediately salivate at the lush green flesh. Take a bite, and the cold, smooth flesh embraces your lips. It melts in the mouth and instantly turns into a stream of fresh, sweet juice that flows down your throat.
Even children who don't like fruit can't help but eat more! Which is a good thing as kiwifruit has high nutritional value but is low in calories – rich in energy and full of vitamin C. That's why it has become the favorite fruit for Chinese people in autumn.
15. Jujube
Jujube is not only nutritious, but it also has profound historical and cultural connotations. Eating and appreciating jujube is unique in Chinese culture. Jujube trees symbolize auspiciousness and happiness, and are endowed with rich symbolic meaning. In ancient times, many Chinese scholars would plant jujube trees in their courtyards, symbolizing family harmony and early childbirth.
Being the home of jujube, China has an abundance of jujube resources. There is a wide variety of jujube grown across the country, each with its own characteristics, taste, and shape – all of which add to the local customs and traditions when eating them.
16. Cherry tomatoes
Cherry tomatoes, usually called tomato cubs or small tomatoes, are very popular in China. They look exquisite and come in three classic colors: red, yellow, and green. Their taste is sweet and fragrant, and their delicate size makes them convenient to eat in one bite! And with a low content, cherry tomatoes can be popped in the mouth one after the other.
In fact, cherry tomatoes are known for encouraging weight loss and it is believed that eating them frequently can help you to slim. But probably the main reasons they appear so frequently on Chinese people's dining tables is that they are simply delicious and are available throughout the year.
17. Plums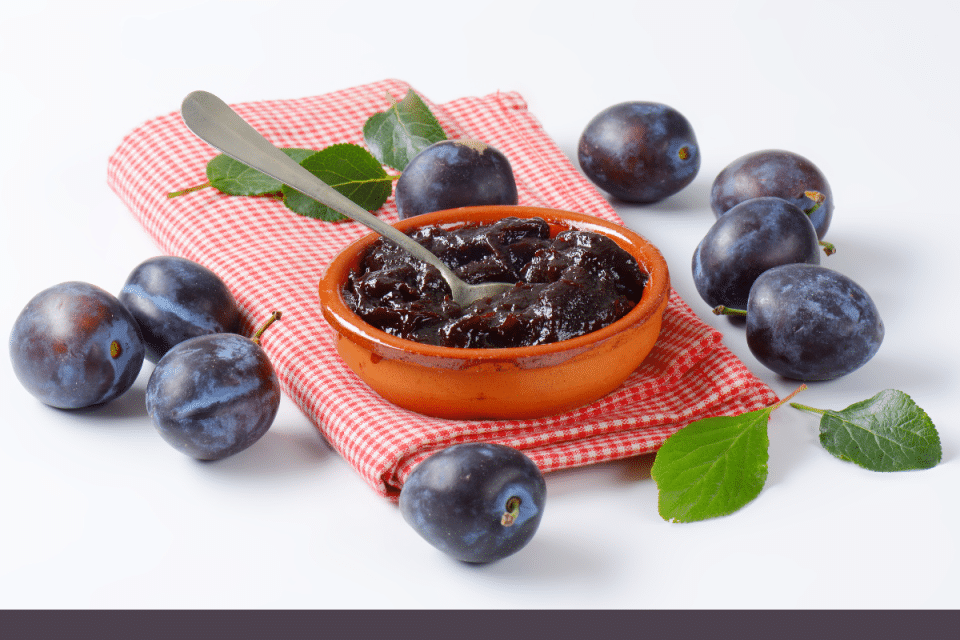 Plums are widely produced in China, and different varieties ripen at different times. The earliest plums mature in May and June, while the most delicious varieties mature between August and September – no wonder they are eaten daily.
Plums have a slightly sour taste, but that makes them delicious eaten straight from the tree, and, surprisingly, dipped in chili peppers. They can also be made into sauces and wines, preserved, and used in many different dishes.
They are great in soups and porridge, which not only improves the taste but also benefits the body as plums are rich in nutritional value and various antioxidants that are said to delay aging.
18. Blueberries
Blueberries, known as the "king of berries", were introduced to China from the United States and Canada. Now widely cultivated locally, they have become a "hot seller" in Chinese markets.
Not only are they enjoyed for their unique taste, they are also a great benefit for the body. The Chinese believe that blueberries can prevent myopia, enhance immunity, and improve memory.
In addition to eating raw blueberries, the Chinese also purchase blueberry juice, dried blueberry fruits, and blueberry jam for their children, even though they are not cheap. Delicious and nutritious, how can they not be loved?
19. Pomegranate
The Chinese love pomegranate, but not only because of its sweet and juicy taste. Pomegranate is a multi-seeded berry. Peeling off its thick skin reveals the fruit is densely packed with countless pomegranate seeds, or arils, bright as crystal and red as ruby.
Which is why the fruit has a special place in Chinese culture, representing such auspicious things as prosperity, harmony and unity. And of course, the fiery red of the pomegranate flowers and fruit appeals to the Chinese belief that red is lucky.
And not only that. The multiple seeds found within the fruit are symbolic of many children, which fits well with the traditional concept of "many children, many blessings". In ancient times, pomegranates, cut open with the berries exposed, were often placed in newly weds' room on the wedding night, wishing them a precious child.
20. Pomelo
Moon cakes figure greatly at the traditional Mid-Autumn Festival. But so do pomelos. The shape of this round fruit symbolizes reunion and eating one is said to herald the return of the wanderer to the family home.
What also makes them important is that the pronunciation of pomelo in mandarin is the same as the word that means blessing, a word that means hoping for the moon to bless. Mooncakes and pomelos go together for another reason. Mooncakes are delicious but greasy, and eating sweet and sour pomelos after mooncakes leaves the mouth refreshed.
In addition to being eaten directly as a fruit, pomelo can also be made into pomelo tea. It is a very good healthy fruit and warmly enjoyed by all.
21. Persimmon
Just after the hoar frost descends, persimmons arrive on the market. The plump, round, orange or crimson persimmons are eye-catching on the market stall, though whether the hard or soft persimmons are more delicious is a contentious issue.
Those who advocate for soft persimmons argue their juice is sweet and the flesh melts in the mouth while the hard persimmons are not ripe yet. Those who love hard persimmons speak for their crispy, sweet, and refreshing flesh while soft persimmons lack the chewiness.
Persimmons are not only eaten raw. They are also made into persimmon vinegar, persimmon wine, persimmon cakes, and more. They can be eaten in many different ways.
22. Hami Melon
Hami melon is grown in Hami, Xinjiang province. They are famous for their sweet taste but also for their long history. The origin of Hami melon can be traced back to the Han Dynasty in China. From 58 to 76 AD, Hami melons were rare, coming only from the western regions, and were presented to Emperor Ming of Han.
The unique geographical environment of Xinjiang (high altitude, a great temperature difference between night and day, and plenty of good sunlight) goes to make high-quality Hami melons. Sweet and juicy, they are a welcome sign of summer.
Hami melon also has high nutritional value due to its high moisture content and low calories. Xinjiang people love eating Hami melons and believe they can cure diseases and prolong life.
23. Longan
According to historical records, longan was planted 3,000 years ago during the Shang Dynasty. At that time, longan was considered a precious tribute and could only be enjoyed by nobles. Later, by the time of the Tang Dynasty, longan had become a popular fruit.
During the Ming and Qing dynasties, longans began to be used in cakes and desserts. In southern China, people eat moon cakes and longans during the Mid-Autumn Festival. Over time, the people's love for longan has constantly evolved and changed.
Today, longan is not only used as a fruit and medicinal herb, but also appears in many dishes and pastries, such as longan chicken soup, longan glutinous rice, longan taro paste cake, and other delicacies. Not only nourishing, they also have a rich and unique taste, making them one of the most popular fruits in autumn.
24. Sugarcane
Winter is the peak season for sugarcane production, when large quantities of sugarcane, ranging from green to red in color, are sold on fruit stalls on the street. Children used to chew on long pieces of sugarcane, but today, it is cut into smaller pieces.
Sugarcane is very fresh and sweet, and even more delicious than apples and pears. The Chinese eat it raw, like most fruits, but visitors to China don't seem to appreciate the delight. For the Chinese, biting on sugarcane is pretty simple, but not for foreigners. This is because chewing sugarcane really tests your teeth. But the joy of gnawing sugarcane is probably only known to those who have gnawed it!
25. Durian
According to data released by HSBC, thanks to the love of Chinese consumers for durian, global demand for durian has surged by 400% year-on-year, with the Chinese market accounting for 91% of global durian demand.
Rich in nutrients such as vitamin C and B and cellulose, as well as certain proteins and fats, durian is a particularly nutritious fruit said to nourish physical health. Durian has a delicate flesh, unique aroma and delicious sweetness, making it a favorite for many. Whether as durian cake, durian ice cream, or other durian products, the taste is very unique.
But the humble durian does not come without controversy. Some people totally dislike its unique taste and potent scent, while its high price makes it unaffordable for many. However, the durian has become a cultural symbol in China, representing a unique consumer culture and taste.
26. Red Bayberries
The red bayberry is a fruit native to China, growing in mountainous areas with temperate and subtropical humid climates. Mainly concentrated in Jiangsu, Zhejiang, and Fujian provinces, the most famous are produced in Xianju county of Zhejiang province. June brings humidity and rain, but it is also the peak season for red bayberries.
The red bayberry, which changes from a light to a deep red, hangs delicately on the branches like a red glow. As soon as summer arrives, the sweet and sour red bayberries begin to appear in the streets and alleys of the south.
People love fruits full of juice, and a few sweet yet sour bayberries can rejuvenate you in the summer heat. Though it will turn your fingers pink, eat some red bayberries to feel happy and satisfied.
27. Mulberries
As long as 2,000 years ago, mulberries were a royal tribute in China, also known as the holy fruit because of its high nutritional value. Ripe mulberries are black, extremely sweet, and have abundant juice. Red mulberries, which are not yet ripe, have a more sour taste.
Mulberries are not only delicious, but they contain active proteins and vitamins, making them one of the most nutritious fruits. Doctors of traditional Chinese medicine believe that mulberries can prevent arteriosclerosis, ensure a good metabolism, and aid in the treatment of diseases such as neurasthenia, anemia, hypertension, and hyperlipidemia.
Mulberries are not just great eaten straight from the tree. They can also be made into a juice or even wine.
---
Related: Most Popular Traditional Chinese Foods
Related: 20 Most Popular Chinese Desserts