31 Amazing Mexican Appetizers You Need to Try
Mexican food is known for its bold and vibrant flavors, a balance of spicy, sweet, salty, and sour, often complemented by bold and aromatic spices such as cumin, coriander, and chili powder. The cuisine also makes use of a wide range of fresh and colorful ingredients, including tomatoes, avocados, onions, garlic, cilantro, and various types of peppers.
One of the best ways to experience these flavors is through appetizers. From spicy salsas to creamy guacamole, from crispy taquitos to cheesy quesadillas, Mexican appetizers are a delicious and satisfying way to start any meal or party.
Whether you're a fan of traditional Mexican cuisine or simply looking to try something new, these recipes are sure to impress and satisfy your taste buds. So let's dive into the world of Mexican appetizers and discover some delicious new flavors!
1. Creamy Guacamole Recipe
Starting with the basics, you should give this creamy guacamole recipe a try. The ingredients are the classic ones: ripe avocados, garlic, lime juice, onions, cilantro, and jalapeno for a bit of a punch. Simply delicious!
2. Mexican Corn Salad
Made with freshly fried corn, this salad, that also contains salty cheese, onion, chili pepper, and lime, is rich, creamy, sweet and sour, and full of flavor. You can serve it both warm or cold, and works well as a dip or as a side dish for meat-based main courses.
3. Chicken Quesadilla with Pico de Gallo
Pico de gallo is a traditional salad/condiment in Mexican cuisine and, unlike salsa, it's made with larger chunks of vegetables and herbs. Tomatoes are the main ingredient, so make sure you pick sweet, ripe tomatoes that still have a firm texture. Other ingredients include garlic, jalapeno, limes, and cilantro.
And what's better than serving pico de gallo with a protein-rich chicken quesadilla?
4. Carne Asada Nachos Recipe
Meaty, cheesy, and spicy, this is the perfect appetizer to share with a bunch of friends – and it's very easy to put together, particularly if you have some carne asada leftovers. The homemade queso makes it truly irresistible – and you can top the dish with your favorite topping, from guacamole to pico de gallo.
5. Mexican Corn Ribs
Fun to make and fun to eat, this appetizer consists of corn cobs cut in quarters, that are then coated in oil and spices and grilled. Once they're done, brush them with a mayonnaise and sour cream combo, and top them with cheese and fresh cilantro.
6. Mini Taco Salad Cups
This appetizer is great for parties, as they're fun and easy to eat without utensils. You can prepare most of the elements in the recipe ahead of time, and assemble the cups at the last moment.
Choose your favorite fillings – shredded seasoned meat, cheese, tomatoes, avocado, sour cream, and so on. The cups are made by baking corn tortilla shells in muffin tins until they're crunchy and cup-shaped.
7. Low Carb Nachos with Mini Peppers
You can use ground beef, ground turkey, or, simply, leftover chicken for this recipe – you simply layer the peppers, cooked meat, and cheese, and bake everything together until the cheese has melted and the peppers are crispy. Top it with your favorite fresh toppings and enjoy!
8. Mexican Ceviche
Light, refreshing, and bursting with tropical flavor, this Mexican appetizer is easy to make and pretty spectacular as well. Make sure you get best quality ingredients – fresh wild shrimp is best for this recipe.
Allow the shrimp to "cook" in fresh citrus juice (it takes between 30 minutes to 2 hours, depending on the size of the shrimp). Then, mix it with the rest of the ingredients, including tomatoes, cucumbers and radishes.
9. Spicy Mango Tomato Salsa
Sweet and spicy, this salsa works perfectly for your barbecue day – or you can enjoy it on some tortilla chips. Simply chop mangoes and tomatoes (make sure you pick sweet, perfectly ripen ones), and mix them with jalapeno for spiciness, plus herbs and condiments.
10. Baked Chicken Taquito Nachos
This recipe is a great appetizer for get-together nights with friends, but it can also be a quick and easy dinner. If you want to make it even faster, start with rotisserie chicken (but you can also cook your own chicken if you prefer).
Then, fill tortillas with chicken, cheese, scallion, and jalapenos, among others, roll them up and bake them until they're crunchy. Pick your favorite topping, and enjoy!
11. Chicaron Jalapeno Poppers
If you're in the mood for something spicy, crunchy, and bursting with umami flavor, give this jalapeno poppers a try – they're filled with beef chorizo, pork rinds, and cheese, then baked in the oven for about 10 minutes. Top them with fresh tomatoes and onions, and pork rinds crumbles for crunchiness.
12. Mini Ground Beef Tacos
These cute mini tacos are a great idea for kids birthday parties, or for picnics. Start by cutting the tortillas with a round cookie cutter and baking the small circles in an upside down muffin tray, between the sections, to create the bite-size tacos.
Then, fill them up with cooked and seasoned beef and all your favorite toppings (cheese, tomatoes, lettuce, avocado, sour cream, and so on).
13. Stuffed Mini Bell Peppers with Cheese
This easy and healthy appetizer consists of mini bell peppers filled with cheese, potatoes, taco seasoning, cheese and garlic. The colorful peppers are then baked in an air fryer, in the oven, or even grilled. Sweet, spicy, and filling, they're best when served hot.
14. Smoked Nachos
Ready to make the most of your smoker? Pick your favorite tortilla chips, and some smoked meat (pork, beef, or chicken). Spread the chips on a tray and place it inside the smoker, top with meat and cheese, and smoke the nachos for around 30 minutes. Add your favorite fresh toppings, and enjoy!
15. Easy Mangonada (Mango Chamoyada) Recipe
This frozen drink will satisfy you on hot summer days. The chamoy, a Mexican condiment made from pickled fruit, makes the drink tangy, with hints of saltiness and spiciness as well. Frozen mango, mango nectar, and some tajin seasoning are other ingredients in this drink that might be a desert as well.
16. Black Bean and Corn Salsa
Healthy and easy to make year round, this appetizer can be enjoy on its own, on tortilla chips, or as a topping for tacos, burritos, and so on. The black beans and the corn are mixed with fresh veggies including tomatoes, onion and peppers, plus herbs and spices.
17. Mexican Deviled Eggs with Avocado
An appetizer that's not only tasty, but very filling as well, packed with protein and healthy fats – you can prepare it for a party, but also for a quick and easy lunch. The filling contains avocado, spring onions, garlic, lime juice, plus herbs and seasoning.
18. Tequila Queso Fundido
Decadently rich and creamy, this dip adds tequila to the cheese for extra flavor, plus spices such as garlic, cumin, and chili powder. It literally takes minutes to whip together, and you can also reheat it. Make some delicious, homemade fried tortilla chips to go with it.
19. Roasted Chili Corn Salsa
You can make this salsa with frozen corn. The roasted poblano peppers add smokiness and sweetness to the salsa, while the chopped jalapenos give it some heat. Remove the seeds and the white pith of the jalapenos if you prefer the salsa to be only mildly spicy.
20. Frijoles Puercos Sinaloa Refried Beans
This loaded bean dip pairs perfectly with fried tortillas, and can be used as filling for burritos, or spread on tostadas. Pinto beans, Mexican chorizo, Mexican cheese, bacon, pickled jalapenos plus herbs and spices are mashed together to create an incredibly tasty dip.
21. The Best Slow Cooker Queso Dip Recipe
Use your slow cooker (or a Dutch oven on very low heat) for this creamy, hearty, and savory dip, that contains, of course, plenty of cheese, ground beef, diced tomatoes with green chilies, and taco seasoning. Serve it with tortilla chips, or even with veggie sticks.
22. Hatch Green Chile Chorizo Queso Fundido
Fast and easy to make, this appetizer will definitely be a hit at parties. It consists of layers of chorizo and diced green chiles with white cheese on top (Monterrey Jack and Oaxaca cheeses are ideal for this recipe). Top it off with fresh tomatoes, limes, and cilantro.
23. Spicy Serrano Salsa Recipe with Lime
Roasted Serrano peppers, onions, garlic, cilantro and lime are the main ingredients of a delicious dip that can be used on tacos, for other Mexican dishes, and on a variety of other foods as well, including salads, meats, or eggs. Spicy but not too hot, smoky and tangy, it's bound to become one of your favorite dips/condiments.
24. Mexican Shrimp Cocktail
This shrimp cocktail includes a lot of veggies and spices, for a unique blend of flavors and textures. Start with cooked and peeled shrimp and add onions, tomatoes, cucumber, avocado, cilantro, lime juice, and hot sauce, among others.
25. Salpicón de Pollo – Chicken Salad Tostadas
A refreshing chicken salad served on crispy tostadas, this appetizer is quick, easy, and perfect for parties. Use shredded rotisserie chicken (or cook your own chicken breasts), and mix it red onions and radishes for crunch, jalapeno peppers for spice, and mint and cilantro for freshness.
Bake the tostadas in the oven for a few minutes, and add the chicken salad and garnishes on top.
26. Quesados
Made with only a few ingredients, this is the kind of appetizer that's ready in minutes – and kids will love it too. Fill two soft flour tortillas with cheese and guacamole, and put them under the broiler until the cheese is melted and they're all nice and crisp.
Serve them with your favorite toppings, such as sour cream, pico de gallo, or other dips.
27. Vegan Sheet Pan Nachos
Crunchy and satisfying, this nacho appetizer substitutes meat with beans, while also using walnuts for more nutrition. Some vegan cheese and taco seasoning are rounding up the dish, which you can serve with fresh toppings such as tomatoes, radishes, scallions, and herbs.
28. Authentic Tlacoyos de Frijol Recipe
This traditional, pre-hispanic dish consists of corn tortillas stuffed with black beans. It's really fun to make – you get to make a masa harina dough and to fill it with the bean mash, then cook the tlacoyitos on the griddle. Serve them with a sensational salsa that contains roasted chilies and tomatoes.
29. Pineapple Habanero Salsa
Sweet, tangy, and hot, this salsa works as a dip for chips, or as a topper for other dishes. The ingredients (pineapple, habaneros, tomatoes, and onions) get roasted in the oven, to enhance their natural sweetness and to create a smoky flavor. Then, simply blend them to your desired consistency.
30. Crispitos Beef with Cheese
These beef stuffed tortillas make not only a great appetizer, but you can easily pack them for school or office lunches, or for picnics. Once the beef is cooked with onions and condiments, and the tortillas are rolled with the stuffing, you give them a crispy, delicious crust by frying them in a pan, or baking them in the oven.
31. Trout Tacos
We've made this tacos recipe several times and we've used either trout or perch and they are simply delicious. But you can replace the trout and perch with halibut, tilapia, cod or pretty much any other white fish fillets.
---
Related: Most Popular Mexican Desserts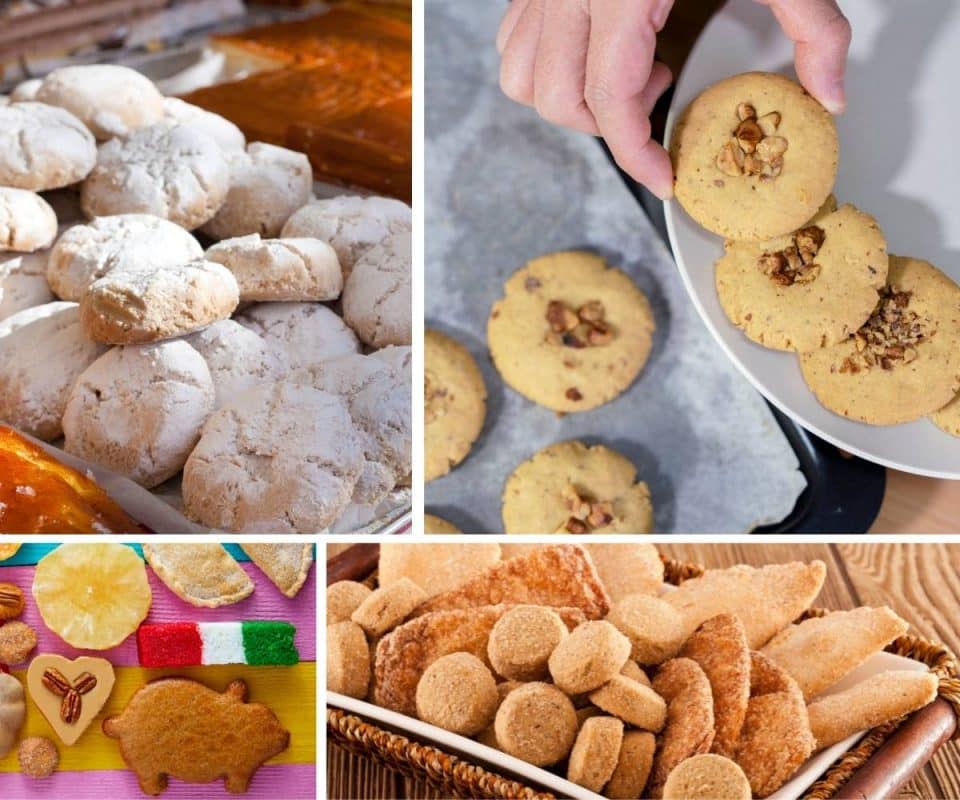 Related: Most Popular Mexican Breakfast Foods