8 Excellent Oaxaca Cheese Substitutes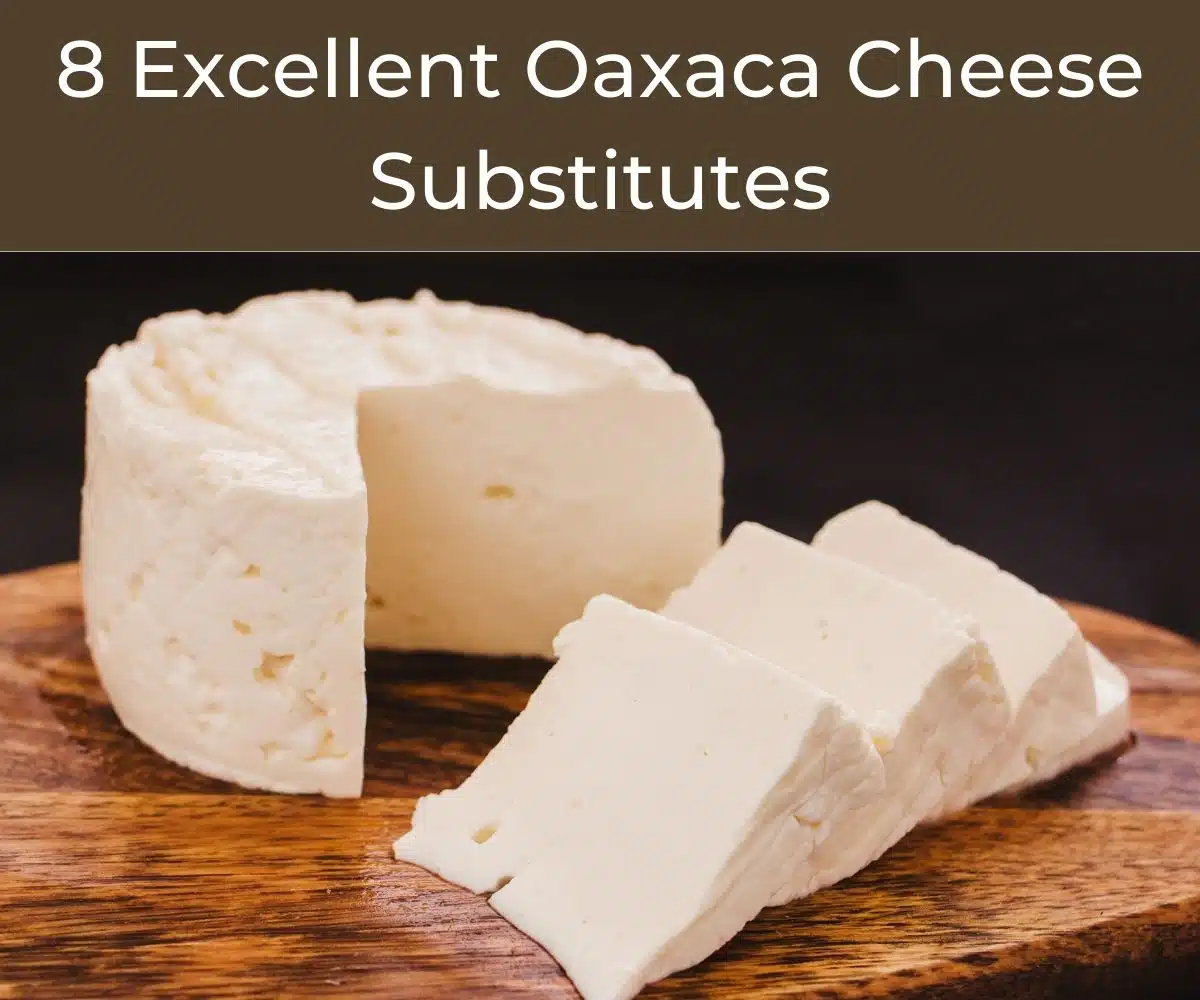 This popular Mexican cheese gets its roots from Queso Fresco, but Oaxaca cheese is actually more similar to a mozzarella than anything else in that it is very melty!
This cheese is perfect for making fondue and cheese sandwiches, and also goes great on nachos, but when it is served chilled it is also excellent for grating and crumbling. Like Queso Fresco, this cheese is very mild and if you're in Mexico, especially Oaxaca proper, then it is also the best cheese because you will find it in literally every shop!
I can remember traveling to Oaxaca a few years ago and one of the first things I did was seek out this famous Mexican cheese.
It was so worth it! Oaxaca Cheese is made in a similar way to mozzarella in that once the cheese curds (from cow's milk) are separated and strained, the cheese goes through a stretching process that results in a super stringy and delicious cheese!
Like mozzarella, Oaxaca cheese is pure white and semi-hard — it is suitable for grating and melting, and also goes great cubed up in salads or sliced thin on sandwiches.
In Oaxaca (the city) you will find this cheese everywhere — on salads, pizzas, tacos, pupusas, burritos, and more. Many Spanish cultures have their own version of this cheese — in Costa Rica, it is called Queso Palmito, and in Nicaragua, it is called Quesillo, respectively. 
Oaxaca cheese is also sometimes referred to as "Mexican Jack Cheese" because of its similarity to Monterey Jack in the sense that it is unaged and has a very simple, uncomplicated flavor profile.
Because of this, and the fact that it will likely be difficult to find outside of Mexico, we've provided some great substitutes for Oaxaca cheese here:
1. Queso Fresco or Cotija
Similar to Oaxaca cheese, Queso Fresco is a soft, pure white, crumbly cheese that is mild and salty, making it a perfect substitute for Oaxaca cheese!
This raw cow's milk cheese is often made from scratch, in people's homes, by curdling and pressing milk.
It differs from Oaxaca in that it is not stretched and cut during the processing, and it does not melt the same way, but overall, these cheeses act and taste very similar. Cotija cheese is also a suitable alternative to Oaxaca cheese.
2. Mozzarella
All types of mozzarella will make a great substitute for Oaxaca cheese because they are made in the exact same way! When making these cheeses, the curds are strained and then rolled, massaged, stretched and cut, and put back together in a ball.
This results in an extremely firm, rubbery, and stretchy texture that both these kinds of cheese are famous for. For this reason, mozzarella will make the best substitute for Oaxaca.
The only difference is that mozzarella tends to be wetter and stored in brine, whereas Oaxaca is dryer and more rubbery.
3. Ricotta Salata
In some applications, Oaxaca cheese makes a filling for a savory dish like crepes, ravioli, or Mexican fare like burritos or enchiladas. In these cases, you can use a very soft cheese like Ricotta or Ricotta Salata to get the same texture and flavor profile.
Keep in mind that ricotta is bland, so if you're using it as an actual replacement for Oaxaca, you will need to add salt and perhaps some lemon juice or zest to achieve the same salty and tangy result. 
4. Firm Tofu with Nutritional Yeast
In some cases, Oaxaca cheese is crumbled and used as a topping for savory dishes, as opposed to melted. In these applications, crumbled firm tofu will make a suitable alternative.
To create a cheesy effect, simply drain the tofu well and press it between two paper towels until it is quite dry on the outside. Then, crumble the tofu into a small bowl and add a generous pinch of fine salt.
This is, of course, not cheese.., but it will mimic the texture of Oaxaca cheese while adding a bright white component to the top of your dish and also a nice dash of salt. Vegans rejoice!
5. Velveeta
Oftentimes, Oaxaca cheese is melted in a small pot and then used as a warm or room-temperature cheese dip.
This is sometimes in the form of fondue, or for nacho chips, but either way, you look at it, it's delicious! And you know what else is delicious? Velveeta cheese.
You can melt Velveeta the same way you would melt Oaxaca cheese to get a very similar outcome.
6. Monterey Jack
Monterey Jack is ultra-versatile — it can be sliced and diced for quick snacks and cheese boards, or it can be grated and used to melt all over pizza, pasta, Mexican food, and more.
Although there is certainly a difference in taste and quality, we think you will find Monterey Jack is a great substitute for Oaxaca cheese, especially if you are looking for some spice… you could certainly go with Pepper Jack (Monterey Jack mixed with hot peppers!)
7. Cheddar Cheese
Classic cheddar cheese will not have the same flavor profile or stringiness as Oaxaca cheese or mozzarella, but it will melt and grate like this cheese, especially if you find a good quality, aged cheddar.
Cheddar cheese melts great and can certainly be used in combination with Oaxaca cheese or on its own to give the same delicious, cheesy effects!
Keep in mind that cheddar tends to be yellow or orange, so if you're looking for that pure white effect of Oaxaca cheese, you may want to choose a different cheese alternative from this list instead.
8. Cheeses like Paneer or Halloumi
Now, we know what you're thinking… isn't Oaxaca cheese famous for its fondue-like melty-goodness. While this is true, many people use Oaxaca cheese because of its firm and slightly rubbery texture that adds a chewiness to sandwiches and salads.
Halloumi and Paneer cheese are not aged in any way so they will share the same salty yet mild flavor of Oaxaca, and neither of these options melt. Paneer has a slightly sweet, mildly salty flavor and a dry, crumbly texture that lends itself well to other bold flavors, which is why paneer is often served with rich, spicy curries and broths.
Halloumi on the other hand is often fried, grilled, and even sauteed without melting, which makes it an excellent and versatile cheese, especially for vegetarians. When fried, its texture remains the same so it is not quite the perfect substitute for Oaxaca which will melt, but it will work great for crumbling on top of tacos or other spicy dishes which is one of the things Oaxaca cheese is made for!
There is a reason that this cheese is on so many Mexican menus, as it holds a special place in the hearts of Oaxaca locals. And once you try it, it is easy to see why! Oaxaca cheese is so unique… It is one of the creamiest, most delicious ways to eat melted cheese (on nachos, in fondue, etc) but it also holds its firm shape when enjoyed in cubes or sliced on sandwiches, or crumbled on dishes to give them a little extra salt.
Overall, this cheese is an excellent option for any Mexican recipe, but also a replacement for some of your favorite cheeses. If you cannot find Oaxaca cheese, give one of these alternatives a try. However, if you are in Mexico, especially Oaxaca, do not miss your chance to try the real deal! You will fall in love with it, just like the people of Oaxaca have, and understand why even the best substitutes aren't quite as good as the real thing.
---
Related: Popular Mexican Christmas Foods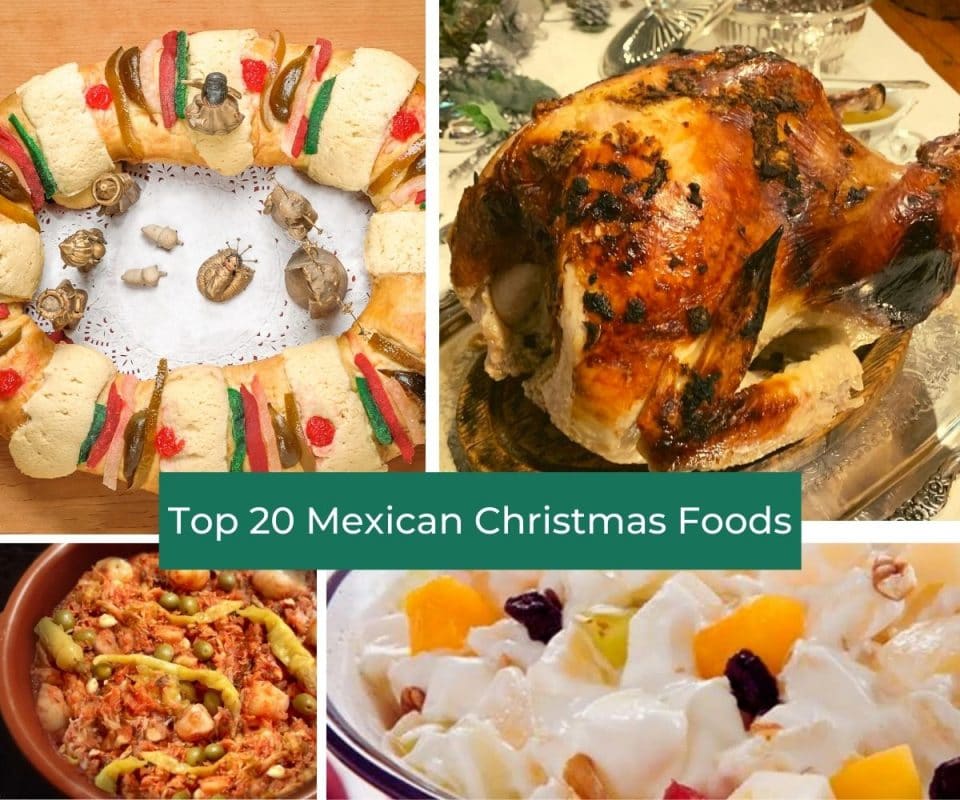 Related: Most Popular Mexican Breakfast Foods