Pomana Porcului: Romanian Pork Stew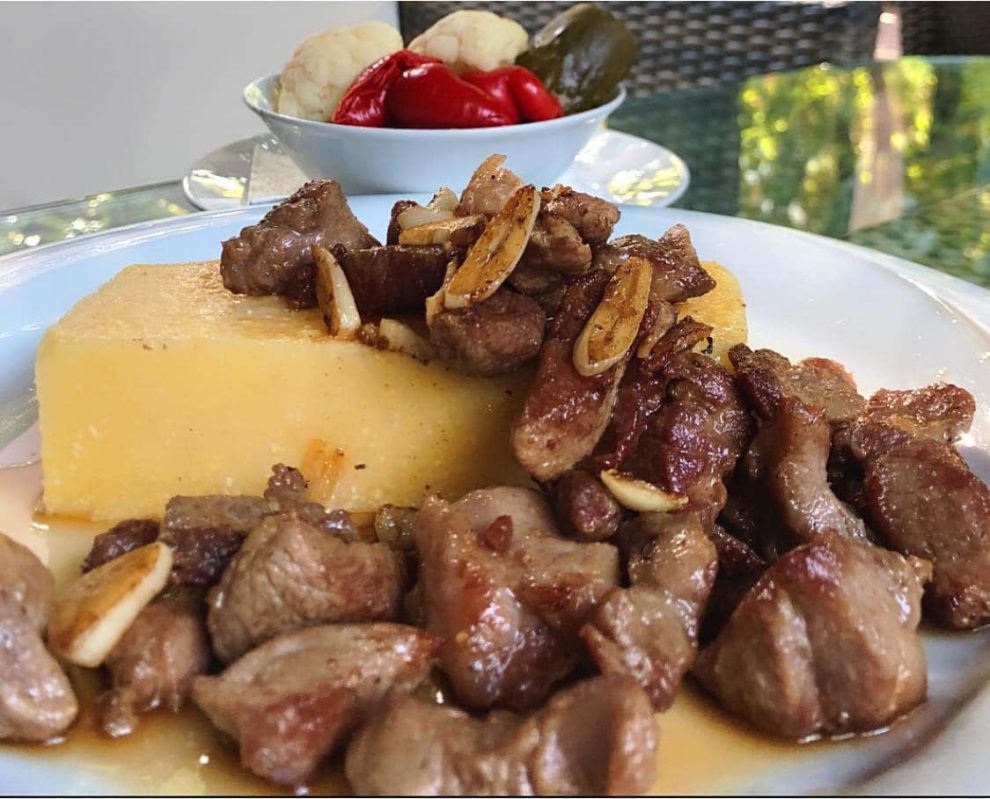 You can always count on Romanians to offer rich and hearty meals that easily count as comfort food. Some of the most symbolic meals are prepared during winter time.
One of the most important winter customs in Romania's rural areas is pig slaughtering. This traditionally takes place on or after December 20, the day of Saint Ignatius, just before Christmas. It's a busy day as a wide variety of foods are prepared on this day to be enjoyed at a later time ranging from traditional sausages, pork greaves, lard, smoked bacon, a type of pork pâté called caltabos, and many other.
To celebrate this day, Romanians traditionally prepare a rich pork stew, called pomana porcului (translated as pig's alms) that is usually enjoyed with mamaliga and pickled vegetables. This dish is also served for Christmas or New Year's Eve. Pomana porcului is one of the dishes
Pig's alms has many variations, but the essential thing is that one uses only pork meat. You can choose the neck, thigh or ribs of the animal, depending on your personal preferences. For extra flavor, you can add homemade sausage and a little white wine.
Traditional Romanian Pig's Alms (Pomana Porcului)
Pomana Porcului is the traditional Romanian dish that is cooked usually at Christmas time. Fattier meat is chosen as well as lean meat, usually from pork belly but also other cuts of meat. The dish is served with polenta and pickles. It is a delicious dish!!
Ingredients
600

g

pork meat

(pork neck, leg, spare ribs, fatty bacon can be used)

300

g

fresh pork sausages

1

head

garlic cloves

5-6

tablespoons

cooking oil

(or lard)
Instructions
Cut the pork into cubes and the sausages into slices.

Heat the oil in the pan and put in all of the pork.

Stir until browned on all sides, add the sausages and cook in a covered pan until the sauce is reduced.

Grind the garlic and mix it with 100 ml ( about ½ cup) of water.

Put the garlic over the meat and let it boil for a few more minutes.

Serve the pork alms with garlic, hot polenta and pickled vegetables.
Related: Tigania: Greek Pork with Lemon & Mustard Sauce
Related: Braised Pork with Tomato Sauce (Rosto Naxos)
Related: Pork Tenderloin with Porcini and Creamy Polenta
Related: French Pork Stew
Related: 40 Popular Romanian Christmas Foods