Most Expensive Seafood in the World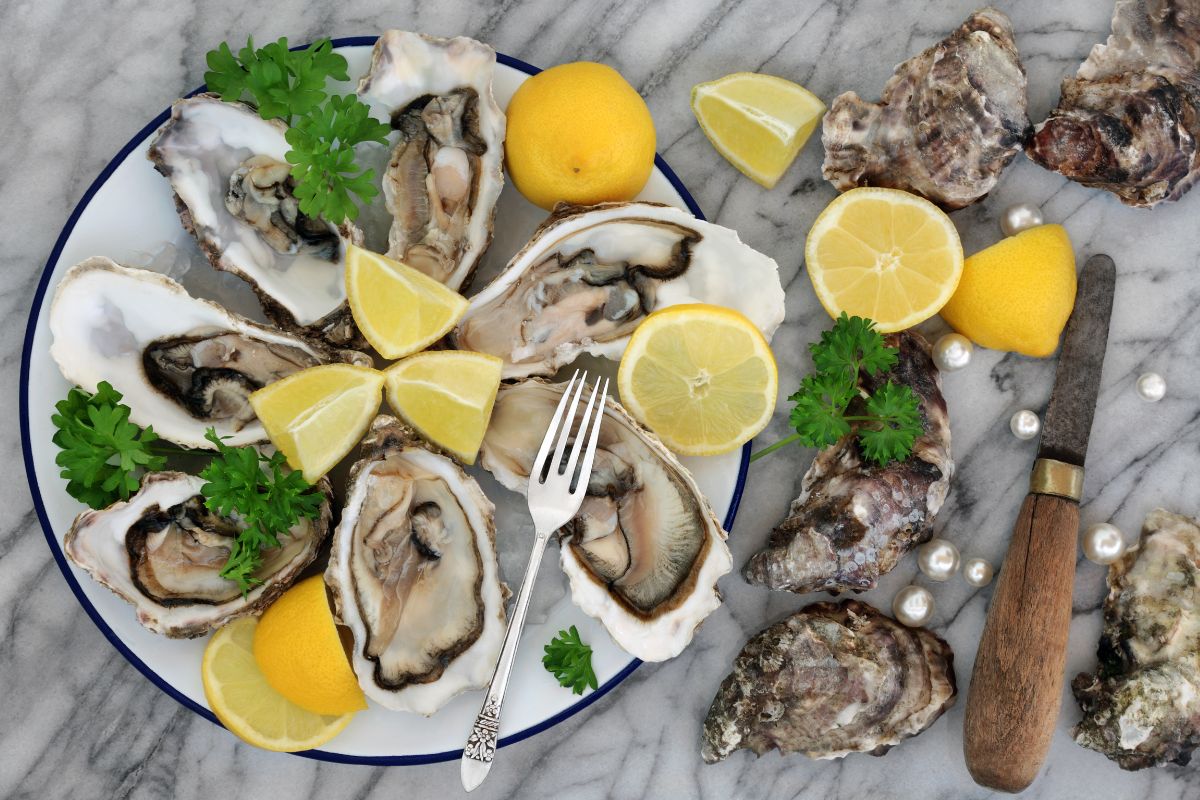 Seafood has become synonymous with big-ticket dishes, and for many reasons from the high demand to the cost of maintaining supply. But that doesn't put off the biggest seafood aficionados.
The diversity of ocean creatures on this list will surprise you! With a wide range of flavors and aesthetics, the world's most expensive seafoods are sure to whet your appetite for trying something new.
1. Bluefin Tuna ($584 per pound)
Sushi lovers won't be shocked to see bluefin tuna take the number one spot of the world's most expensive seafood. A single bite of toro, the fattiest and most prized cut of bluefin tuna, can easily cost $15-20 at a good sushi restaurant.
Bluefin tuna primarily comes from Japan, which is also home to many of the world's most expensive fruits. Crazy global demand, resistance to aquaculture, and slow growth all combine to drive up bluefin tuna's price to its extravagant levels.
Connoisseurs happily pay for what some consider the butter of the sea. The rich, sweet bites practically melt in your mouth – an experience worth the price tag.
See also our story on the most expensive tuna species in the world.
2. Baby Eels ($499 per pound)
Photo Credit: Cork & Wine
The mysteries of baby eels range from where do they come from to why would someone pay such an absurd price for a food with so little flavor? Called angulas in Spain, baby eels were purportedly once only used as livestock feed, until world renowned Spanish chefs began using them in their dishes.
Undoubtedly, gastronomic notoriety plays a huge role in driving up the price of any world-famous food. While this is particularly true of baby eels, their extreme scarcity due to overfishing, natural disasters, and new restrictions on seasonal quotas also plays a role.
3. Coffin Bay King Oysters ($383 per pound)
For the price Coffin Bay king oysters demand, you would think if was for the 6 or 7 years needed to make the world's most desired pearls. In truth, it is for the 18 months required for delicious and exceptionally large oysters.
Once shucked, the flesh inside these oysters can be up to ten times meatier than that found in normal oysters, while still juicy and full of the flavors of the sea. Since they're only found in Coffin Bay, South Australia, you may well have to make a trip down under if you are keen to try this delicacy.
4. Sea Cucumber ($116 per pound)
If a friend were to tell you they had started eating more cucumbers for health reasons, you'd probably think of the ubiquitous English or Persian cucumbers found in any grocery store. If that friend happened to be a millionaire, they just might be talking about sea cucumbers.
The spiky sea creatures share the same shape as the vegetable, but they are many times more expensive due to their promised health benefits.
Historically a delicacy in Asia, their popularity has recently exploded, as they have been used to treat everything from arthritis and blood clots to certain cancers.
5. Uni (Sea Urchin) ($108 per pound)
While there are close to 1,000 species of sea urchin globally, only 18 of those are edible. These colorful spiky balls, resembling an ocean Christmas ornament, are harvested and cracked open in a very laborious process – it's this that drives up the price.
Uni, the meat found inside, is famous for its delicate and unique flavor, full of saltiness and umami. Since sea urchin doesn't freeze well, fresh top-grade uni at a quality sushi restaurant is the best way to experience it. To learn more about this precious ingredient, check out our in-depth guide to uni.
6. Red King Crab ($90 per pound)
Cracking into a juicy crab leg has long been a staple of seafood restaurants. No seafood lover wants to spend hours digging through loads of shell for little meat, and red king crab delivers just the right amount of meaty reward. As the world's most desired edible crab, this little species comes with the highest price tag.
Native to the Bering Sea and Gulf of Alaska, dangerous fishing conditions and a limited supply combine to drive up the price. If you're willing to shell out the money to get inside their shells, red king crabs reward you with meat that is a perfect balance of sweetness and saltiness.
7. Percebes (Gooseneck Barnacles) ($84 per pound)
The incredibly strange looking Percebes join baby eels as sea delicacies that have been popularized on the Galician coast by Spanish chefs. Sometimes referred to as dinosaur or dragon toes, obviously because that's what they look like, the origin of the crustacean's name is as odd as their appearance.
Before our modern understanding of bird migration, coastal dwellers hypothesized that the barnacles were the eggs of Barnacle geese. Even though that theory was debunked relatively quickly, the Gooseneck name lives on to this day.
Growing only in intertidal zones, the barnacles are challenging to harvest as fishers have to wait for opportunities that the tide opens up. Like many other seafoods on this list, it is the difficulty in harvesting mixed with their scarcity that brings such high prices at the markets.
8. Alaskan King Crab ($82 per pound)
While red king crab (see above) is the most coveted of Alaskan crab, there are two other, slightly cheaper crab varieties: blue king crab and golden king crab. Both are slightly smaller than the red, making them slightly less desirable, as reflected in the price tag.
Despite the size difference, blue and golden Alaskan king crabs still pack plenty of that classic sweet, meaty flavor.
9. Copper River King Salmon ($64 per pound)
Sometimes called the "wagyu of seafood", Copper River king salmon are notoriously high in omega-3 fatty acids due to the extreme effort of making the long and cold river run to spawn. The arduous journey requires this additional fat storage, reflected in the decadent flavor of the fish.
Only available wild-caught, the fish are the prized jewel of the salmon world. They are also some of the earliest fresh salmon available in the year as their run happens primarily during May and June.
If you're lucky enough to spot some at your local fish market, the rare opportunity is worth springing for.
10. Abalone ($59 per pound)
Hand harvesting is a common theme amongst many of the entries on this list. Abalone is no exception, as this variety of sea snail is found camouflaged on rocky surfaces in the ocean. Individual divers must be both experienced and daring to track down this sea delicacy.
Both the meat and shells of the abalone are highly prized, with the texture of abalone being a combination of squid and scallop. Though slightly chewy, abalone still retains the buttery and salty nature that the best seafoods are known for.
If you love abalone, check out these two abalone recipes:
11. French Blue Lobster ($57 per pound)
A rich dark blue color helps the French blue lobster blend into the ocean floor, but when cooked, they turn a brick red reminiscent of their New England and Canadian lobster counterparts.
The unique color is not the only thing that is special about this lobster; with a lower water content than American lobsters, this variety has a firmer texture while still having the classic sweet lobster taste.
12. Canadian Geoduck ($56 per pound)
Who needs Cupid when you can turn to a meter long clam to make someone fall in love with you? Pronounced "gooey duck", most of this ocean delicacy is exported to China where it is desired for its supposed aphrodisiac qualities.
On average weighing several pounds, geoducks are the world's largest burrowing clam, and can even live up to 150 years. Served raw, the texture of geoduck has a bit of crunch to it, but once cooked the meat has more of a chew.
13. Maine Lobster ($54 per pound)
Once upon a time, lobster was called the poor man's chicken, in stark contrast to the revered culinary status that it currently holds. No longer served as prison food, Maine lobster is now a pricy delicacy found served in classic forms such as lobster tail and lobster rolls.
Bigger than other lobsters, the Maine variety is famous for its sweet and succulent meat that is created by the cold, northern ocean waters.
Live lobster is essential for the best flavor and the expense of keeping lobsters alive from ocean to table is inherently baked into the price.
If you love lobster, check out these two lobster recipes:
14. Bluff Oysters ($53 per pound)
The second oyster entry on this list comes exclusively from New Zealand, from the Foveaux Strait. Short harvesting windows and regional exclusivity make for an expensive combo.
The delicate, creamy-colored meat is revered, though enthusiasts generally have to make the trip to New Zealand to get a taste of the fresh bluff oyster.
15. European Dover Sole ($47 per pound)
Praised globally by famous chefs, Dover sole is somewhat rare to catch and has a unique flavor profile, tasting more like meat than most other fish. European Dover sole is superior both in flavor and texture to its Pacific Ocean cousin.
Real European dover sole is often one of the pricier dishes in fancy restaurants and served in the French way: sole meunière. Translating as miller's wife, the name refers to dredging the fish with flour prior to cooking. The dish has long been a crowd favorite due to its simplistic perfection.
---
Related: Most Expensive Caviar in the World
Related: Most Expensive Steaks in the World
Related: Most Expensive Spices in the World
Related: Most Expensive Olive Oils in the World