Idli (Idly) Recipe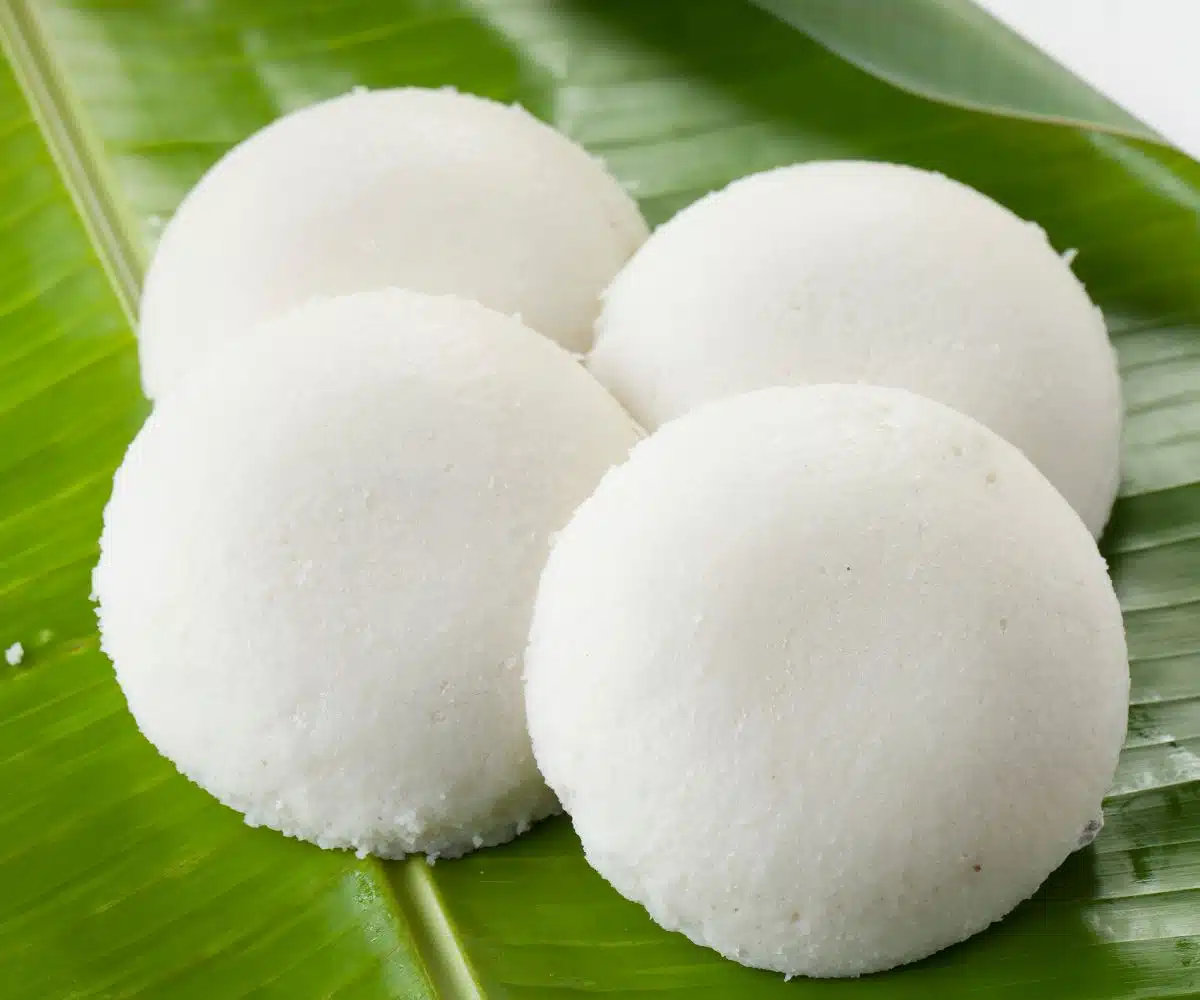 Idli or idly is a type of savory rice cake, originating from the Indian subcontinent, popular as a breakfast food in Southern India and Sri Lanka. The cakes are made by steaming a batter consisting of fermented black lentils and rice.
Traditionally, each region has its own idli recipe, and it is usually served with sambar (spiced lentil stew) and coconut chutney.
Some of the new contemporary idli recipes are button idli, tatte idli, sanna idli, rava idli, and masala idli. Check out below a traditional idli recipe.
Idli-Idly
Ingredients
2 1/2

cup

short grain Indian rice or Basmati rice

1/2

tbsp

Fenugreek seeds

5

tbsp

Sesame Oil

1 1/2 

cup

Urad dal

Salt

as required

Water

as required
Instructions
To prepare this popular South Indian recipe, wash the rice (use short grain Indian rice for the best results as basmati rice will not give the quintessential spongy texture) and urad dal separately until the water runs clear, this would take 3 to 4 rises usually depending on the age of the rice.

Add fenugreek seeds to the rice and allow it to soak.

Soak the rice and dhal in water for 4-6 hours.

Drain the water and grind the urad dal into a fine paste.

Add water to achieve a smooth paste similar to tahini.

Grind the rice into a coarse paste (adding water as needed) and then mix both the pastes together in a large bowl, whisking them well and incorporating air. Make sure that the consistency is thick but pasty.

Now, the idli batter needs to ferment well to allow the natural yeast to grow. This step is essential to get soft and fluffy idlis.

Keep the batter in a warm place to ferment, if you live in a cold country, leave it near a closed window covered with a tea towel, or in the oven on to its lowest setting.

Once the batter has risen and doubled in volume, add salt and mix well.

Grease the idli mould with oil and fill with a ladleful of batter.

Add ample water to the idli steamer and let it come to a rolling boil.

Put the idli stand inside and close the lid.

Let the steam build for 8-10 minutes before switching off the gas.

If you are using a cooker, use it without a vent and steam it for 10 minutes and then switch the gas off.

In both cases, wait till the steam is released before you take the idli stand out.

Wait for another 5 minutes and sprinkle cold water over the idlis before using a sharp knife or spoon to scoop it out.

Serve warm with coconut chutney and sambhar.
Notes
Tip: Add 2 tablespoons of flattened rice or cooked rice while grinding the batter, this helps make a smooth and fluffy texture.