Guacamole con Chapulines (Guacamole with Grasshoppers)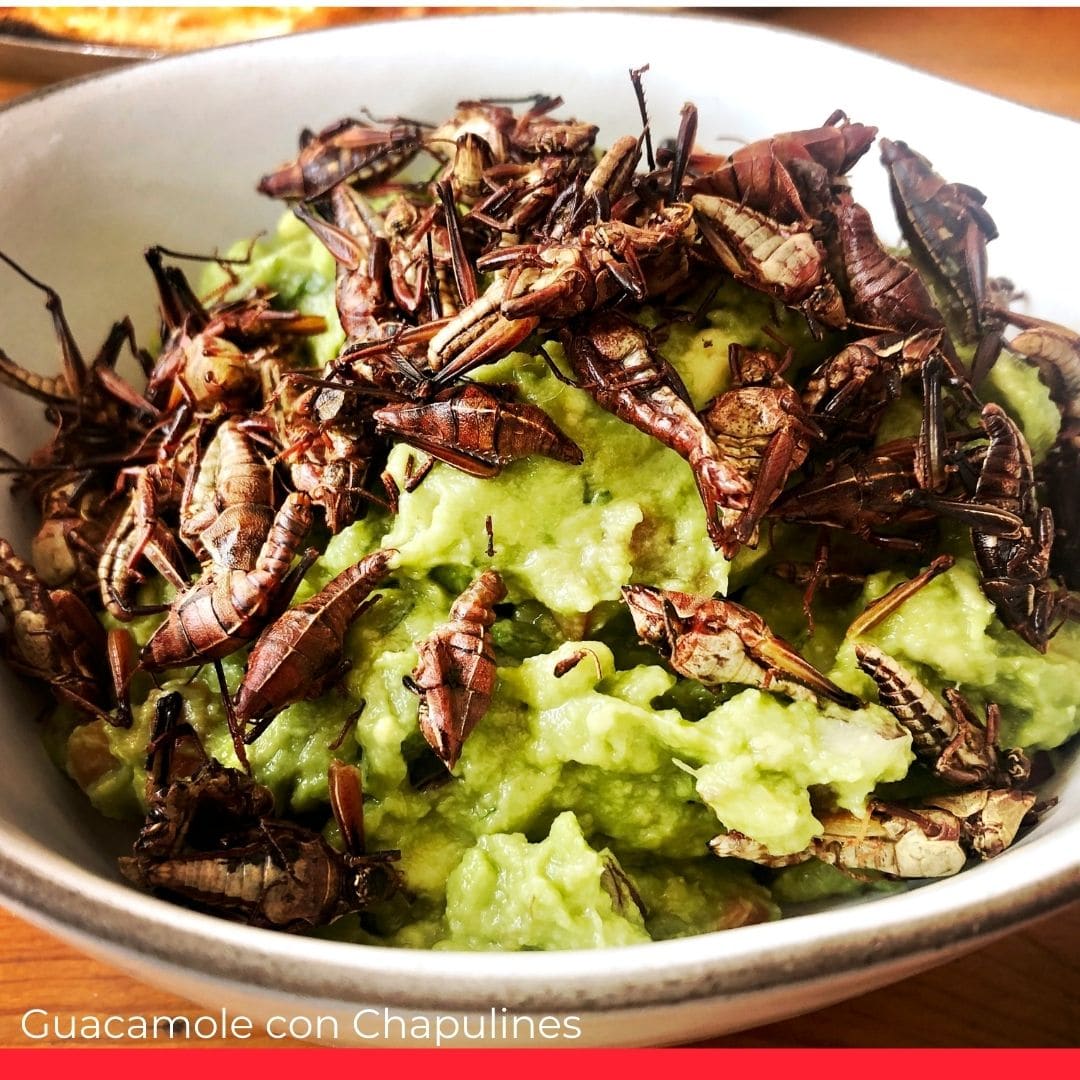 Chapulines (i.e. grasshoppers) are a pre-Hispanic delight originating from the state of Oaxaca. During the chapulines season, they are sold in markets and street stalls and you can find them fresh or dried. They are eaten as a snack, with a taco, or with guacamole and tortillas.
Granted, they are an acquired taste and definitely a bit weird looking, but this traditional Mexican dish is definitely worth a try.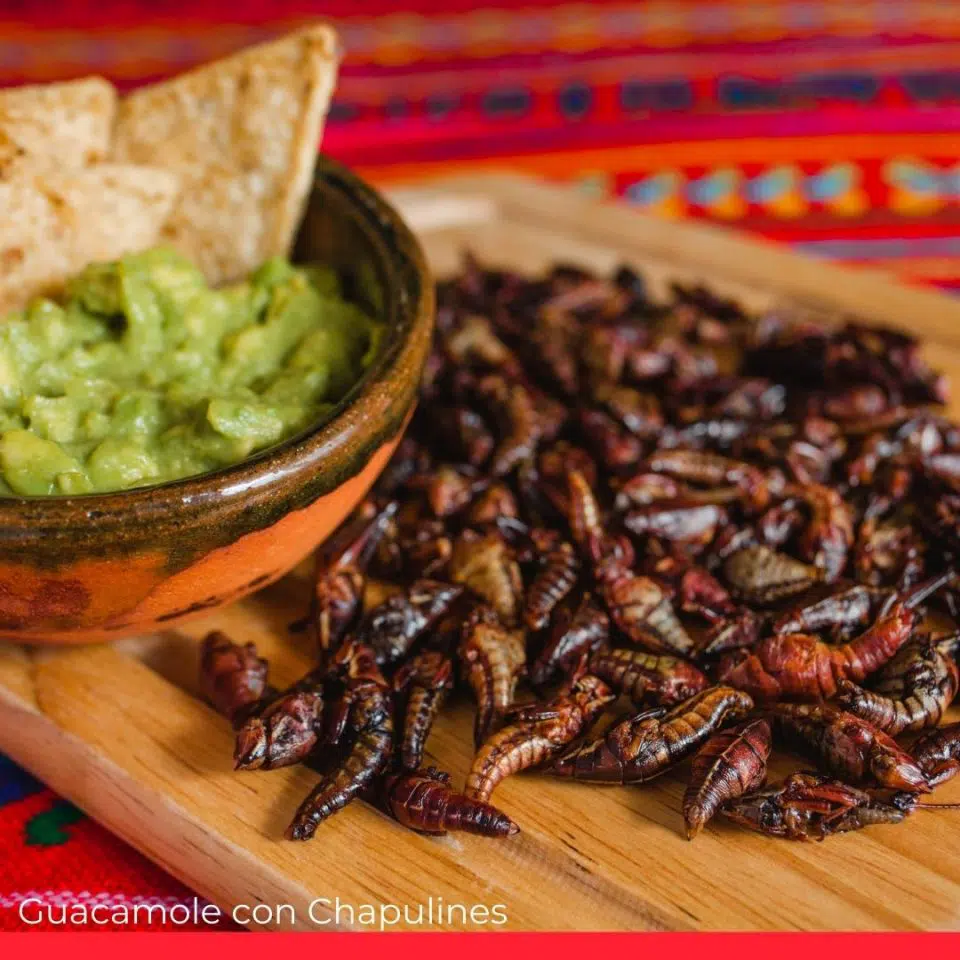 Guacamole con Chapulines (Guacamole with Grasshoppers)
Ingredients
2

ripe avocado

2

lemons

juiced

100

gr

chapulines

wings and legs removed

1

garlic clove

minced (or 1/4 tsp garlic powder)

1/2

red

chilli

to taste

1/4

onion

1/2

cup

coriander leaves

2

green chilies

1/4

cup

water

sea salt

to taste

pepper

to taste

2-3

tbsp

olive oil

for cooking
Instructions
Pour the lemon juice over the avocado and mash with a fork.

Blend together the onion, chili and cilantro with water until well combined and smooth.

Pour the mixture over the avocado and season well with salt and pepper to taste.

Heat the olive oil in a pan over medium-high heat then sauté the onion garlic and chopped red chili until the onion becomes translucent.

Then remove the onion, garlic and chili from the pan with a slotted spoon, careful to drain and keep as much of the infused oil as possible.

Add the chapulines to the pan and fry, stirring often, until browned on all sides and crispy. Remove onto a dish lined kitchen towel to absorb the excess oil.

Place the grasshoppers on top of the guacamole and serve in tacos.
Notes
Related: Chile en Nogada
Related: Mixiotes de Pollo
Related: Roasted Mexican Chicken
Related: Chicken Quesadilla with Pico de Gallo
Related: Arroz Verde (Mexican Green Rice)
Related: Chicken Chili with Corn