15 Famous Desserts in Puerto Rico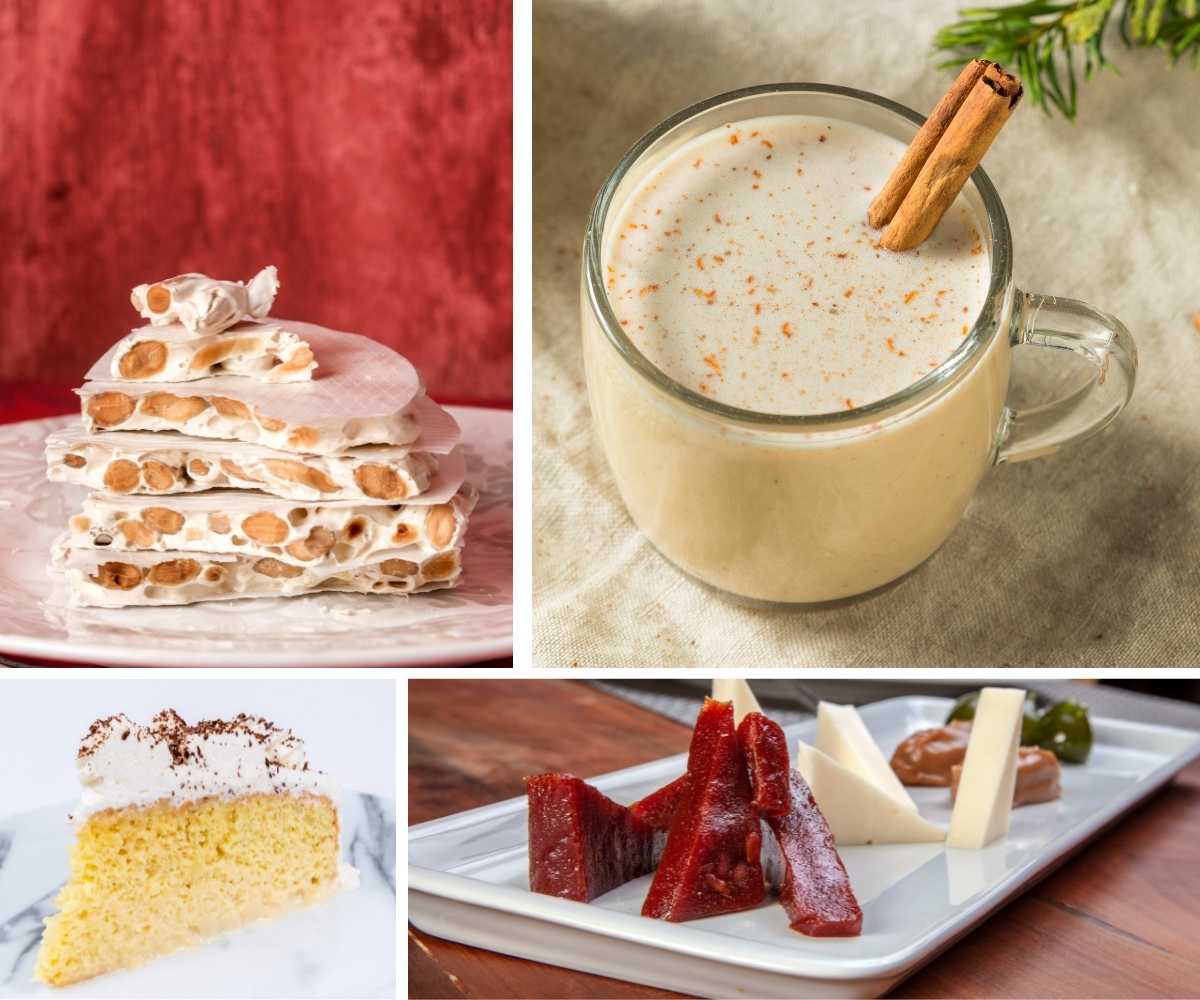 Discover a variety of flavors in the sweet desserts of one of the Caribbean's most loved cuisines – Puerto Rican. Here you can find Spanish, African, and Taíno influences, the Taino influences coming from their historical roots.
Puerto Rico has the best delicious homemade desserts for completing your meal, often accompanied with a glass of cold milk. Puerto Rican cuisine is based on colorful and consistent plates, with a wealth of ingredients and flavors thanks to the unique mix of cultures of the people who have populated the island throughout its history.
Here we share the best Puerto Rican desserts, made with sweet, fruity flavors and full of tradition.
1. Tres Leches (Three Milk Sponge Cake)
This sponge cake is very popular in Puerto Rico and is considered a classic. Three kinds of milk are used: evaporated milk, full-fat milk, and sweetened condensed milk.
The top is covered with heavy whipped cream and sprinkled with powdered cinnamon, and it is then refrigerated for about 45 minutes. This exquisite dessert is a favorite at most family parties.
2. Brazo Gitano (Gypsy Arm)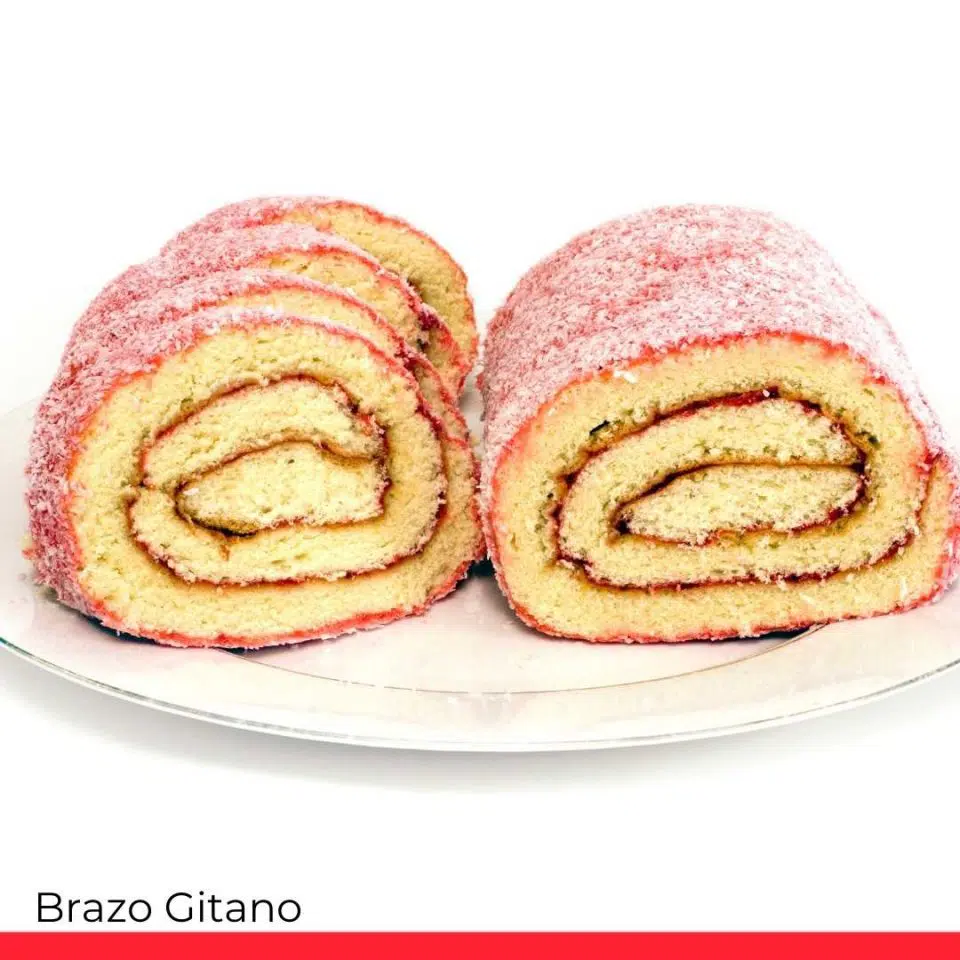 This typical dessert is very famous in the south of the island but can be found in bakeries all over Puerto Rico. The Spanish brought this popular dessert here, thank you very much!
Brazo gitano is basically a simple thin sponge, covered with cheese, cream cheese, guava, guava and cheese, or nutella, and rolled up. You can find them in local markets or groceries.
3. Tierrita
This dessert is ideal for chocolate mousse lovers. Curiously, it is served in small plant pots.
Tierrita is a creation of Puerto Rican kitchens and its name derives from its earthy appearance of the oreos that are placed on top. Below the oreo is cream whipped up with chocolate or vanilla pudding. You'll love it!
4. Tembleque (Coconut Pudding)
Tembleque, which "wiggly or tremble", is a dessert of Puerto Rican origin that is very common at Christmas parties or festivities, though you can also find it in restaurants.
This pudding is based on coconut milk, heavy cream, cornstarch, sugar, and coconut topped with cinnamon. One of my favorite desserts during the nativity festivities.
5. Arroz con Dulce (Sweet Rice Pudding)
A Puerto Rican dessert you really need to try is arroz con dulce. It really is exquisite! This dessert, typically served during the Christmas season, has the warm flavors of cinnamon, cloves, fresh ginger and raisins, and the sweetness of grated coconut. Arroz con dulce is eaten either way, warm or chilled, whichever you prefer.
6. Coquito
Puerto Rican beverages are only made for the Christmas holidays, but if you fancy, you can make it whenever you like! It is made with coconut milk, coconut cream, cinnamon, and one of the most famous Puerto Rican rums, DonQ.
People also add to coquito nutella, strawberry, pistachio, chocolate, or strawberry, among others. This drink is served cold and is perfect for toasting your friends and family. Christmas is not the same without this creamy drink.
7. Quesito (Cream Cheese Pastry)
This pastry, known in Puerto Rico as quesito, is usually eaten as a dessert and has a sticky topping of honey, egg white, and sugar that crystalizes once baked. This dessert is filled with cream cheese, but you can also find it filled with guava or pineapple.
It comes in a few different varieties and shapes. Quesitos are delicious and perfect as a dessert with a glass of milk.
8. Queso Blanco con Pasta de Guayaba (White Cheese with Guava Paste)
Queso blanco con pasta de guayaba is a simple and tasty dessert. The ingredients are guava pasta and white cheese. It makes a spectacular dessert to serve dinner guests, when you can accompany it with hot chocolate, a glass of milk, or coffee. Very simple dessert you will enjoy, and your guests too!
9. Budín (Bread Pudding)
This dish is a favorite for grandmothers to make and is very popular in Puerto Rico.
The main ingredients are water, white bread, cinnamon sticks, evaporated milk, and raisins. Variations are made the world over, but in Puerto Rico, this dessert can also be served for breakfast! It is delicious, inexpensive, and easy to make!
10. Flan
Flan is another Puerto Rican classic you will find at most family celebrations. This dessert consists of a lusciously creamy custard filling topped with homemade caramel and comes in different flavors, such as vanilla, nutella, pistachio, chocolate, coconut, mango, coffee, and the classics, cheese or vanilla. Delicious! 
11. Flancocho
If you like flan and cake, you will love this Puerto Rican flancocho. This creamy, spongy, soft dessert is made by layering caramel, cake batter, and flan mixture in a bain-marie, then cooling the dish in the fridge before serving.
This is one of the island's must-try desserts and perfect for a sweet treat after your lunch or dinner.
12. Majarete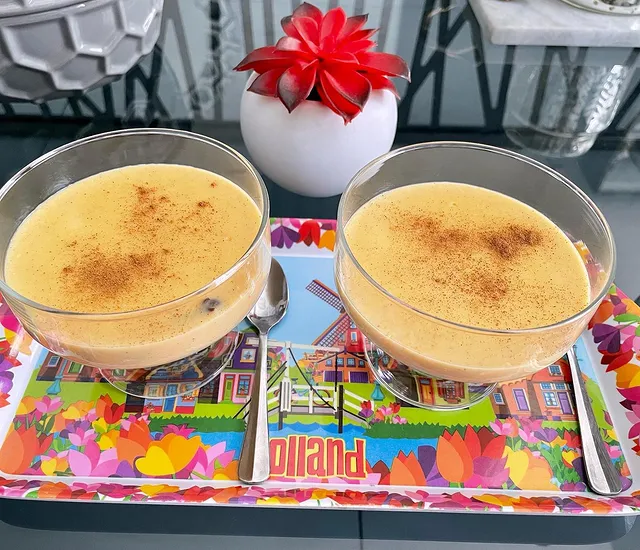 This is a typical Puerto Rican dessert where coconut and cinnamon are the protagonists. Some people add a little bit of lime to give it a more authentic flavor. It is very easy to make and even easier to eat.
13. Bizcocho de Frutas (Fruit Cake)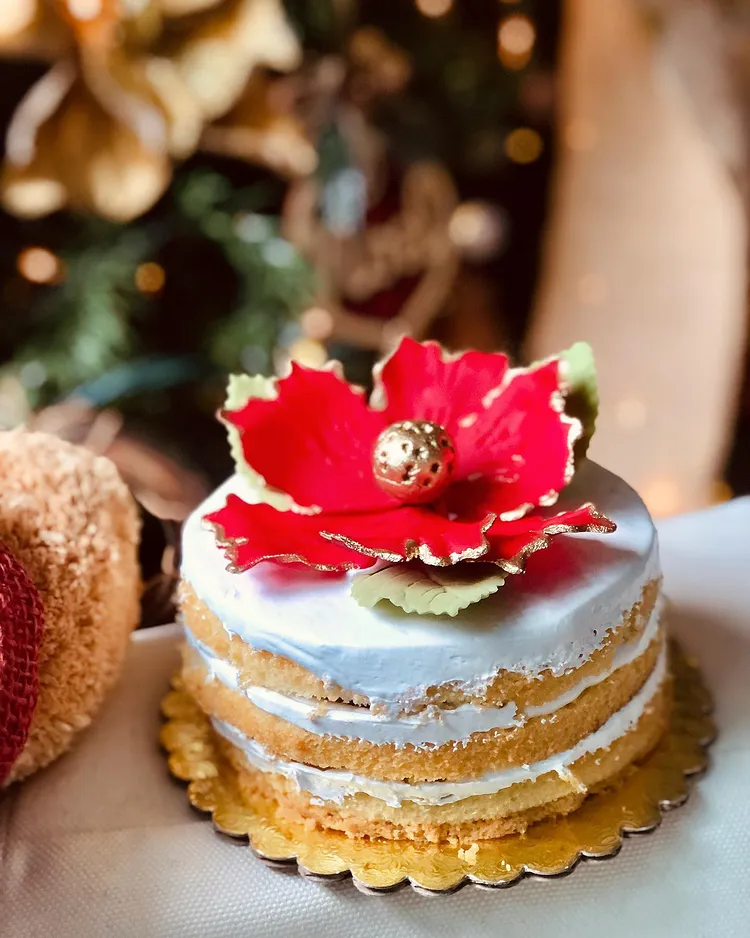 The fruit cake is one of those emblematic offerings in Puerto Rican houses during the Christmas season. There are some versions of this cake, but it is thought that it originated in Roman. The key is to soak the dried fruit in some liquor, usually brandy, a few weeks before making the cake.
14. Besitos de Coco (Coconut Macaroons)
If you like the taste of coconut, these macaroons are a perfect dessert for you, especially accompanied with vanilla ice cream or a glass of milk. Besitos de coco, which means "small coconut kiss", are small cookies that are crispy and crunchy outside and soft inside.
The key ingredient for a crispy texture is shredded coconut. You can also have alittle macaroon with your afternoon coffee. I'm sure you'll love it!
15. Turrón
Turrón is a traditional hard candy bar made with roasted almonds, honey, and wafer. It is eaten around the world, in countries like Spain, Perú, the Philippines, and Cuba. It is always a good idea to finish your dinner with a piece of Turrón.
BONUS: Limber (Puerto Rican Popsicle)
In Puerto Rico it is practically summer all year round and there is nothing better than enjoying a sweet frozen limber to help cool you off. A limber has the texture of a popsicle but is frozen in a plastic cup with different flavors such as passion fruit, orange, coconut, Nutella, among others.
The ingredients are water and a syrup of choice. The coconut and Nutella versions are made with condensed or evaporated milk.
There are many beautiful and utterly delicious dishes to try. When it comes to the sweeter side of food, Puerto Rico has a perfect dessert for you. I promise you will be delighted by all these Puerto Rican desserts.
Buen Provecho!
---
Related: Most Popular Puerto Rican Dishes
Related: Most Popular Puerto Rican Fruits