15 Most Famous Albanian Desserts
What's better than a tasty dessert? An Albanian dessert.
Albanian sweets are recognized for being quite delicate, making them the ideal complement to any meal or occasion. They have a rich history and are carefully crafted using only the finest ingredients.
Albanian desserts are well-loved throughout the nation and beyond it. A host of these delicious treats are featured on this article, including Albanian bakllava, trileçe, sheqerpare and other unique and full of taste dishes.
Here are 15 Albanian sweets that you shouldn't miss out on!
1. Shëndetlie
Shëndetlie is undeniably one of the greatest Albanian desserts. It used to be made exclusively for special occasions. Its name begins with "health" (shëndet), and so it is, making it ideal for serving to youngsters.
Shëndetlie uses ground walnuts rather than whole walnuts, give it a deep color. The cake is made with honey and it is left to soak overnight in a sugar water syrup, ideal choice for the sweet toothed.
It is a bit of a cross between a biscuit and a cake. As it comes out of the oven, it resembles a biscuit; however, once soaked in syrup, the dough softens and the ultimate finish is cake-like.
2. Ballokume
Ballokume is an Albanian cookie that originated in the city of Elbasan and is now famous across the country. It is popularly consumed during the Albanian pagan celebration Dita e Verës (Summer Day), which takes place every year on March 14th.
According to legend, the term originated from a 16th century Ottoman sultan of Elbasan. After tasting a little of this cake, which is made with maize flour and baked over a wood fire, the sultan exclaimed, "është ba si llokume!" ("It tastes like a lokum", lokum being Turkish delight), giving it the name ballokume.
For optimum freshness, these baked delights should be kept in an airtight metal box.
3. Sheqerpare
These are delicate almond-based pastry cookies covered in a rich lemon-flavored sugar syrup. Full of fiber, minerals, proteins, and vitamins, they are pretty healthy, too.
This is one of Albanians' favorite and most delectable treats. It has been prepared in Albanian households for generations, and is still one of the most popular dishes, especially on special occasions.
4.Trileçe
Trileçe is an authentic Albanian dessert. Because three separate milks were traditionally used to make it, the cake goes by the name "three-milk cake."
A caramel glaze tops a very dense vanilla sponge cake that has been steeped in a combination of three milks. Despite having an airy structure, the cake is rich since it contains fresh cream and sweetened condensed milk.
Back in Ottoman times, trileçe was made with the milk of goats, cows, and buffalos. Today, it's made with a combination of whole milk, sweetened or unsweetened condensed milk, and heavy cream.
5. Bakllava
Although there are now several baklava recipes, including those rolled baklava and baklava with pistachios, the Albanian recipe remains the most popular. Despite having Turkish roots, it is greatly loved by Albanians.
You can create restaurant-quality baklava in the convenience of your own home – it's really not that difficult. This sweet dessert is made with layers of buttery phyllo, filled with chopped nuts and sweetened syrup of sugar and water.
6. Kadaif
Religious holidays are typically observed with kadaif. As the celebrations approach, Albanians prepare this celebratory dessert, which is a mainstay on everyone's table.
Kadaif can be made in a variety of ways using ingredients such almonds, pistachios, coconut, etc. Whichever method you choose, you will undoubtedly enjoy it.
7. Revani
Revani is a treasured recipe for most Albanian families. It is often prepared for major family occasions, as well as on weekends when everyone can get together.
It originated in the South of the country, but is now served up in households right across Albania. While it has been adapted to modern cuisine, revani retains its distinctiveness, though creative chefs add various ingredients to enhance the flavor and fragrance.
It goes well with tea and coffee.
8. Sultjash (Rice and Milk Pudding)
Sultjash may not be as commonly consumed as in the past, but this light and healthy dessert remains a staple of Albanian cuisine.
It is a thick, rich mix of milk and rice with nutritious benefits and a mouthwatering flavor. Almost every Albanian household serves this specialty from time to time.
9. Ashure (Wheat Pudding)
This is one of Albanians' favorite and most delectable treats. It has been served up in Albanian homes since ancient times and continues to be one of the most popular desserts, especially on special occasions.
It is mainly prepared with cereals, dried fruits, and nuts, making it full of fiber, minerals, proteins, and vitamins.
There is no fixed recipe for ashure; it varies from family to family and province to province.
10. Gurabie
Gurabie are a popular sweet for Albanians! These are buttery, crumbly cookies, made with just a few basic ingredients and a little lemon juice.
The cookie dough can be prepared ahead of time and frozen for up to two months. When you're ready for these delicious cookies, simply thaw it out and off you go!
11. Hallva
Hallva is one of the most traditional sweets in Albania and is made on special occasions. It symbolizes sharing and enjoying times with those you love. Including the neighbors, as it is customary to give some homemade hallva to them whenever you make it.
Preparing it does take a bit of commitment and patience as it is not the easiest of recipes. But once, you've mastered it, you can then serve it chilled or at room temperature.
12. Tullumba
Tullumba is so popular. These delicious sweets are fried in hot oil and then dipped in a sugar syrup. They are really delicious and everyone will be both impressed and appreciative!
Pour the water, salt, sugar, cubed butter into a pot so that it melts as quickly as possible. Mix well and heat up until it boils. Remove from the heat and add the sifted flour, mixing quickly with a wooden spoon. Put he mixture on a low heat, stirring continuously until it easily comes away from the sides of the pot and forms a ball-like mass.
Pour the mixture into a glass container and let it cool. Once cooled, add the eggs one by one, mixing in each egg until it is completely incorporated. This phase requires a very vigorous mixing. Continue to mix until you get a thick, creamy, and slightly elastic mass.
Pour the prepared mixture into a pastry bag with a toothed tip. If you don't have a pastry bag, grease two spoons with oil and form small balls of the mixture with them.
Heat plenty of oil in a pan and, with the heat down low, pipe the mixture directly into the hot oil. Once a beautiful, rich brown, carefully remove them from the oil and put them in cold syrup for 3-5 minutes.
To make the syrup, bring sugar and water to the boil, about 5-10 minutes. Add lemon juice and then let it cool.
Arrange the tullumba on a plate and serve. Naughty but delightful!
13. Tespishte
Tespishte is a dessert prepared by the Kosovo Albanians. It is prepared by heating oil with milk or water, mixing the resulting mixture with flour, eggs, and baking powder to create a dough, then popping it in the oven to bake. Walnuts, almonds, or pistachios can be coarsely crushed or powdered and added to the pastry dough. Some recipes call for sesame seeds or even desiccated coconut.
The dough is then rolled out onto an oiled baking sheet and cut into rhomboid-shaped pieces. Once baked, a sugar syrup flavored with vanilla sugar and lemon is poured over the warm dessert. The top can also be decorated.
This dessert is typically made for special events such as weddings, family get-togethers, and festivals such as Bajram (Eid) in Kosovo and other Balkan nations.
14. Qumështor
Qumështor is a very tasty milk pie that requires just a few ingredients and takes only a few minutes to cook.
The name qumështor derives from the main ingredient, milk, which is qumësht in Albanian. It makes one of the most unique desserts – easy, tasty, and very healthy.
15. Paçavure
Last but no least, paçavure. This is a delicious signature dish of Korça that will leave you speechless. Today, this dessert has become a favorite of foreign tourists who simply devour this dish in the various taverns of Korça.
It's called paçavure because of the way it is prepared, as it is all very roughly thrown together. This is the secret of this fantastic dessert, which actually is pretty simple and quick to make.
Conclusion
You can't go wrong with Albanian sweets. They are as unique and delicious and the savory specialties of Albanian cuisine. They are rich and hearty, full of good quality ingredients and are best shared with good friends!
Simple and delectable, sure to satisfy any sweet tooth.
---
Related: Most Popular Albanian Foods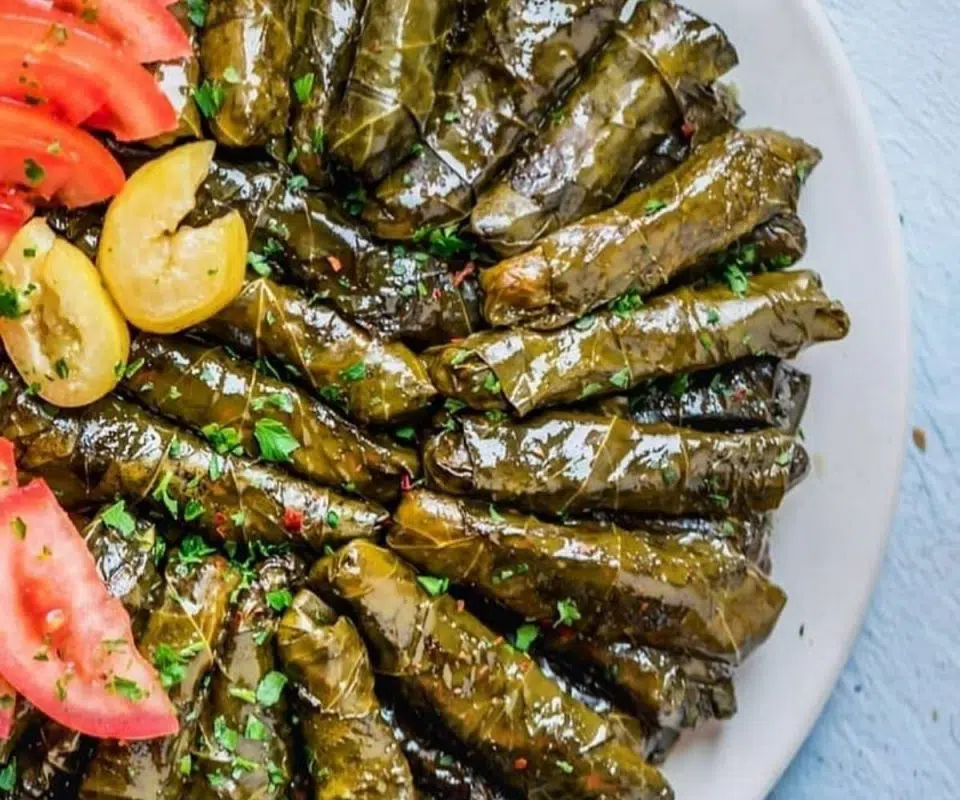 Related: Most Popular Balkan Desserts