What the Locals Eat: Typical Bulgarian Breakfast
Bulgarian cuisine is very rich and diverse. While there are many traditional Bulgarian dishes, there are also plenty recipes influenced by neighboring countries that ruled the territory from time to time.
Bulgarian yogurt, also called sour milk, is one of the most important and beloved foods in the country. It is used on a daily basis in a lot of recipes, and very often for breakfast. Let's round-up the most popular foods that Bulgarians enjoy for breakfast.
1. Sandwiches
When it comes to the first meal of the day, Bulgarians have a variety of options. However, more often than not, people are in a hurry to get to work, so sandwiches are the easiest option, a big plus being they can be taken to go.
Lyutenitsa, butter, and cream cheese are often used for the base and tomatoes, cucumber, salami, and olives are just some of the options that go between the slices of bread. Bulgarians are especially fond of grilled sandwiches, such as salami with Bulgarian cheese and eggs with cheese.
2. Mekitsi
One of the most popular Bulgarian breakfasts is mekitsa. Actually, anything made with dough is a good choice and this recipe goes way back to our grandmothers' grandmothers. However, the recipe does vary.
Some use Bulgarian yogurt and baking soda, while others use milk with yeast, or a mix of any or all of the above. Mekitsa are formed into rounds and deep fried over a medium heat.
They are typically served with powder sugar, but nowadays people eat it with jam or chocolate, as well. Savory options are also popular these days.
3. Buhtichki
Another Bulgarian favorite is buhtichka. These are smaller than mekitsa but also made of dough. The recipe also varies though eggs, sifted white flour, and Bulgarian yogurt are the main ingredients.
Also deep fried, buhtichka don't need flipping as they flip themselves in the oil. They are also typically served with powder sugar or chocolate.
4. Katmi
Katmi is a Bulgarian pancake. It is thinner and larger than the American pancake, but thicker than the French crepe. Debate over them rages: should you make them with yogurt, milk, or plain water. Whatever you choose, the outcome is always delicious.
While they are typically eaten for breakfast, the Bulgarian katmi shines all day long. There are a variety of savory options that makes it a good fit for brunch and lunch too. Plenty of fast food places offer sweet and savory variations of katmi.
5. Banitsa
Bulgarians love their banitsa. It is one of the most popular Bulgarian dishes. Banitsa can be found at almost every food kiosk. Eggs, cheese, and sometimes yogurt are among the ingredients.
Some people make the dough themselves and roll it until it is thin enough to wrap the stuffing, but more often than not, they buy phyllo dough from the store. Once rolled and stuffed, it is then baked until golden and served with Bulgarian yogurt or ayran.
6. French Toast
Fried dishes are among the not so healthy popular Bulgarian breakfasts, and French toast is one of the most popular. The original French toast recipes consists of only eggs and bread. But, today people add Bulgarian yogurt or milk.
Slices of bread are dipped in the mixture and then fried in deep oil until golden. French toast in Bulgaria is typically served with jam, chocolate or even granulated sugar. However, some prefer it with Bulgarian white brine cheese, called sirene, which is also very delicious.
7. Macaroni with Sirene
Another popular Bulgarian breakfast that is easily prepares and doesn't take a lot of time is macaroni with feta cheese. The macaroni is boiled in hot water, strained, and served with butter and sirene, also known as white brine cheese.
Some people add granulated sugar for a sweet and savory taste. An alternative to macaroni is couscous with sirene, which is also a popular Bulgarian breakfast.
8. Popara
Popara, or bread porridge, is probably one of the oldest Bulgarian breakfasts. All you need is bread, feta cheese, butter, and tea or milk. Heat the milk or make hot tea, preferably chamomile or herbal.
Meanwhile, cut the bread into small pieces or break it with your hands. Cut a few pieces of butter, sprinkle some feta cheese and pour the hot milk/tea on top. Voila! The popara is ready – simple, easy, but tasty.
---
Bulgarian cuisine offers various sweet and savory options for breakfast. Most of them can be bought from food booths or are served in cafes. All of them can be made at home. Whatever you choose, a Bulgarian breakfast is a good and hearty start to the day.
---
Related: Most Popular Bulgarian Desserts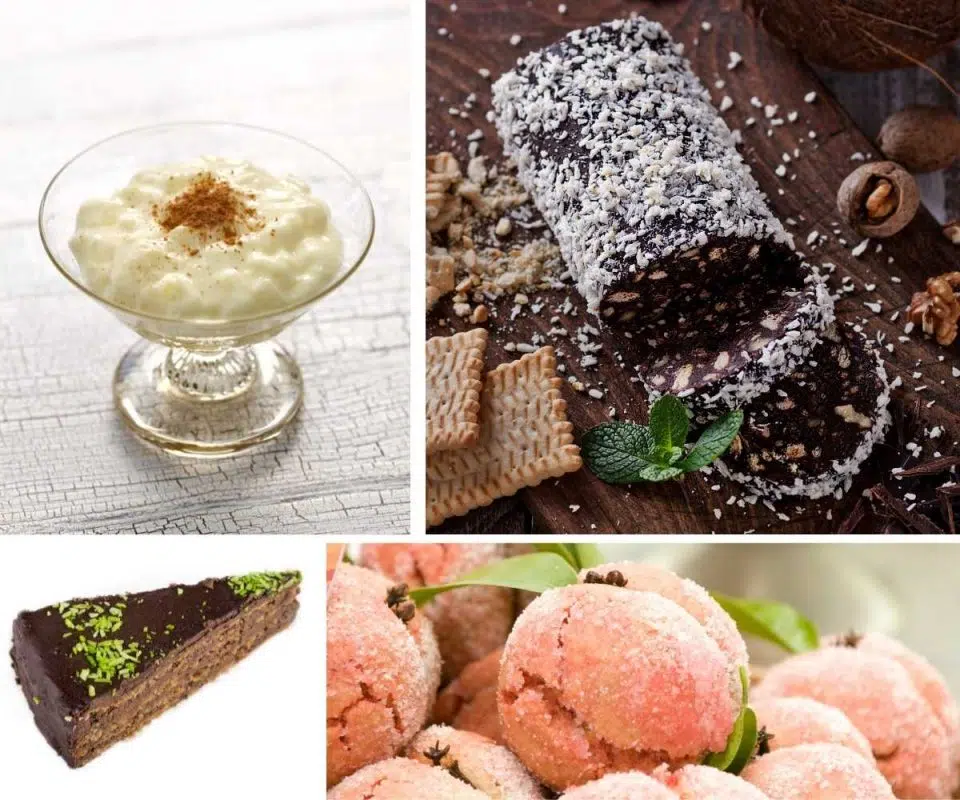 Related: Most Popular Bulgarian Drinks
Related: Most Popular Bulgarian Christmas Dishes