Most Popular Bulgarian Cheeses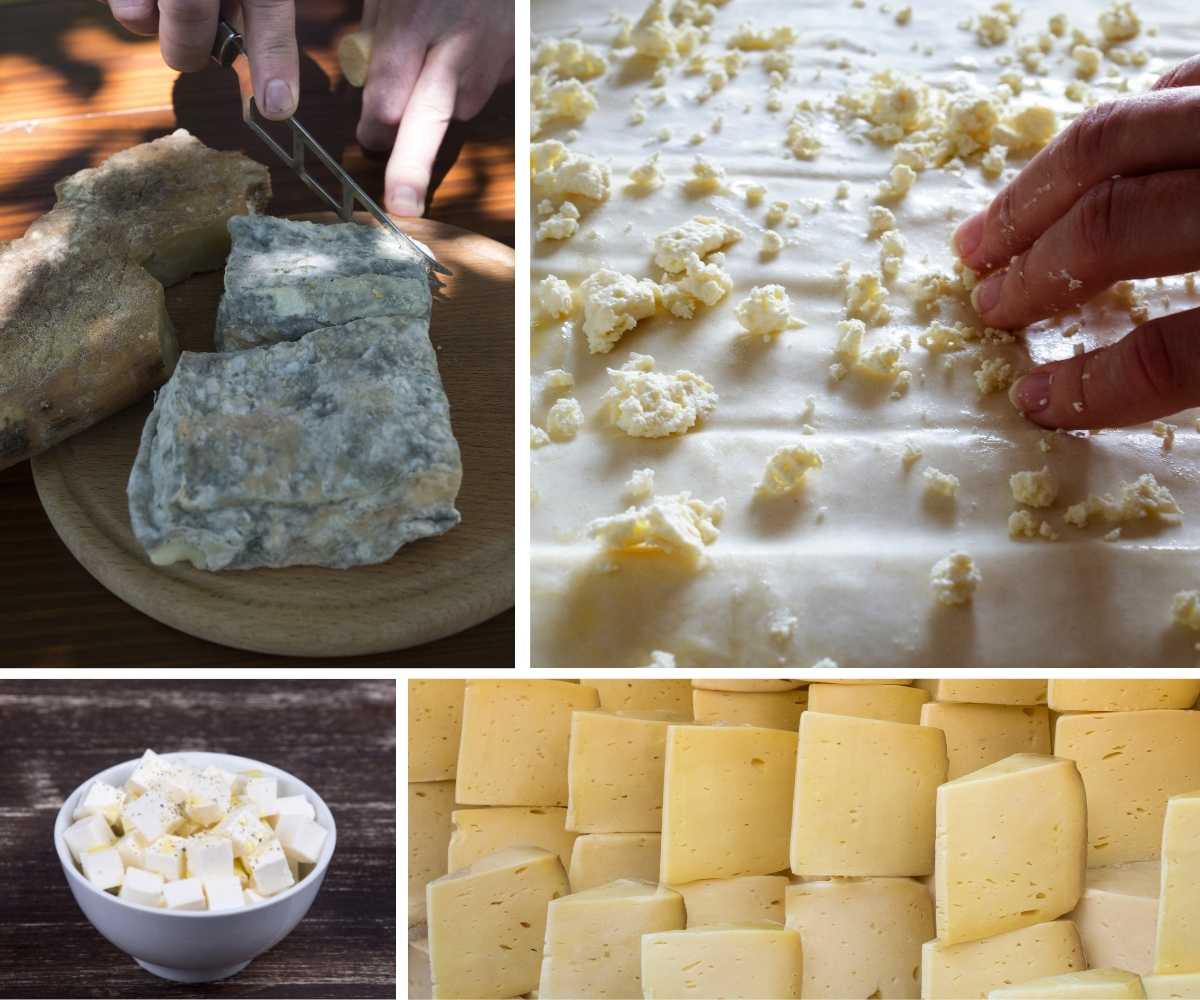 Do you love cheese? Bulgarians, sure do! Cheeses of all shapes and textures make their way onto the Bulgarian menu. Breakfast, lunch, dinner or just for a snack, cheese is a great companion for the hungry Bulgarian.
Cheese is the main component used in the making of the famous Bulgarian banitsa. The Shopska salad, which is the most popular dish in Bulgaria, is not a Shopska without the cheese. From grilled sandwiches and fried appetizers, to mains, such as the Shopski style gyuveche, cheese has found its way into the hungry Bulgarian's heart.
Let's round up the most popular and tasty Bulgarian cheeses.
1. Sirene
The most popular and most used cheese is the Bulgarian sirene, or Bulgarian white brine cheese. It is a white cheese made of cow's, sheep's or goat's milk.
White cow's cheese is the most preferred, probably because of its taste and affordability. To most Bulgarians, sirene is the only all white cheese there is. It is compared with the Greek feta cheese, but while there are similarities, they are not really the same. Bulgarian white brine cheese has a grainy texture and is slightly crumbly.
Bulgarian sirene, as mentioned above, is used to make one of the most popular Bulgarian dishes – banitsa. Phyllo dough, eggs, sirene, and sparkling water are among the ingredients. Some people like to add Bulgarian yogurt as well.
Bulgarian white brine cheese is also the main component for Shopska salad. It is made with cucumbers, tomatoes, green raw peppers, scallions or onions, parsleyi and sirene.
Bulgarians add white brine cheese to their popara (bread porridge), omelets, kachamak (Bulgarian polenta), macaroni, stuffed peppers, and vegetable soups. A popular appetizer is fried cheese with blueberry jam, for a sweet and sour taste.
2. Kashkaval
Kashkaval, or yellow cheese, is another popular cheese in Bulgaria. It is most similar to Cheddar cheese. It is made from sheep's or cows' milk, or sometimes from a mixture of both. It has a semi-hard texture and yellow color. Kashkaval is used in the making of a lot of Bulgarian dishes.
"The Princess", a type of grilled sandwich, is made with kashkaval. Also, there is a fried appetizer called kashkaval pane that is very popular in Bulgaria.
Another famous Bulgarian breakfast dish is kashkavalka. The yellow cheese is added to kashkavalka dough and sprinkled on top, too. You will also find kashkaval on top of pizzas.
3. Izvara
Izvara, also known as curd or Bulgarian cottage cheese, is another cheese commonly used in Bulgaria. It finds its way into a lot of Bulgarian breakfasts and some people use it as a cheaper alternative for banitsa.
It is uses for desserts, such as cheesecakes, and mains, such as stuffed peppers. It is very popular with people on a diet and with athletes because of its many health benefits. Izvara has less calories than white brine cheese, but it is high in protein.
4. Green Cheese
The Bulgarian green cheese from Cherni Vit is made with sheep's milk. Its name comes from the color of the crust and it has an interesting history. It has been produced in Cherni Vit for several centuries, though is was considered poisonous because of the mold.
When the casks used for cheese making changed from wooden to plastic, the cheese slowly began to disappear. This is due to the fungus forming naturally in wooden casks, while other European green cheeses use added fungus.
In 2007, production began again and it is now the only mold cheese in Bulgaria and is not sold on the mass market as it is only produced locally.
5. Bryndza
Bulgarian bryndza cheese is typically made from sheep or goat's milk. It has a very distinct taste because it is a mix of izvara and kashkaval.
It is traditionally made in Rodopi Mountains. Nowadays, there are farmers' markets where local producers demonstrate how Bulgarian bryndza is made.
Unlike the Bulgarian white brine cheese that is usually stored in big containers and cut into big square pieces, bryndza is typically stored in jars or small containers. This is due to its texture, which is similar to izvara.
6. White Cheese from Chernichevo
This white cheese is only made in village of Chernichevo. It is made with cow or sheep's milk and has a semi-hard texture.
Ayran is one of the main ingredients of this white cheese. Ayran is a traditional soft-drink made with Bulgarian yogurt, also called kiselo mlyako, and water. Chernichevo is one of the few places in Bulgaria that uses ayran in cheese making.
7. Buffalo Cheese
Another popular white cheese is buffalo cheese, which is mass produced. Buffalo cheese is more expensive than white brine cheese, but it has a very distinct and soft taste.
Buffalo milk is thick and high in fat, making buffalo cheese high in fat too and rich in protein. It has a lot of health benefits.
8. Katak
Katak is a dairy curd-like product made with goat's milk. It has a creamy but slightly grainy texture, due to the sirene that is added to the mix. You can find katak in supermarkets with various spices and flavors. However, one of the most popular ways of serving katak is with fresh tomatoes or as a dip with fried red peppers.
---
Bulgaria has a very rich dairy cuisine and its cheeses are like no other anywhere in the world. In the past, almost every village family made their own kiselo mlyako and sirene. Nowadays, you can buy everything in the store. If you find yourself in Bulgaria, don't forget to try white brine cheese and kashkaval.
Related: Most Popular Bulgarian Foods
Related: Most Popular Bulgarian Desserts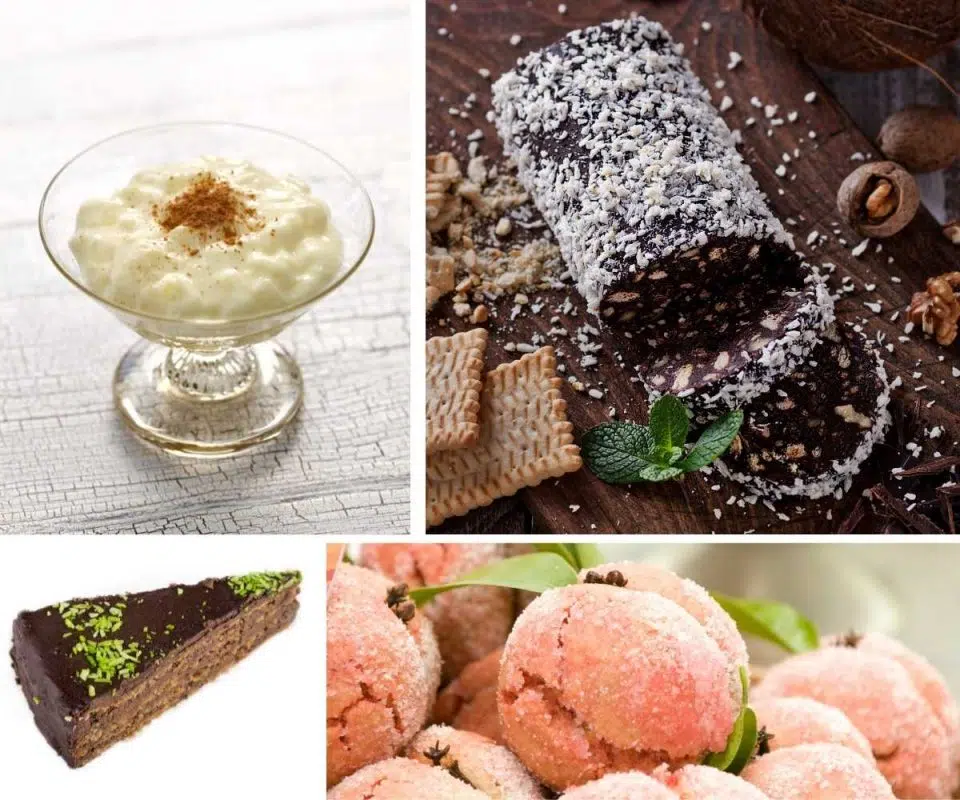 Related: Most Popular Bulgarian Drinks
Related: Most Popular Bulgarian Christmas Dishes