9 Delicious Bulgarian Drinks
Bulgaria has a rich and tasty cuisine, with plenty of delicious dishes to choose from. But what about drinks?
Beverages in Bulgaria are also worth checking out and some have a distinct taste, found only in that country. Bulgarians are really proud of their alcohol beverages. They take proud in producing them not only in factories, but at home as well.
But before we raise the degree with the spirits, let's have a look at some of the tasty non-alcoholic options.
1. Ayran
This is one of the most popular and beloved drinks in Bulgaria. The core ingredient is the famous Bulgarian yogurt. Also called sour milk, or simply kiselo mlyako, this yogurt has a very distinctive taste.
This is due to the Lactobacillus bulgaricus that is found naturally in Bulgaria and that gives the milk its distinct sour taste. The ayran is made of Bulgarian sour milk and plain water.
Easy, isn't it? A lot of people like to add salt to the drink. During the summer, ice cubes give the beverage a more refreshing vibe.
2. Boza
Boza is also a very popular drink for Bulgarians. Actually, one of the most loved breakfast combinations in Bulgaria is banitza with boza. The malt beverage is made by fermenting wheat or millet, with water and sugar added later, creating a slightly thick drink.
Today, boza is mass-produced and can be bought from supermarkets and food booths. Very few people tend to make it at home.
3. Tea
Bulgaria is a small country, but its landscape is really diverse. One thing Bulgarians are really proud of is the variety of herbs that can be found. Thus, tea is an essential part of Bulgarians' drink culture.
One of the most famous teas in the country is the mursal tea, also knowns as mountain tea. It is so delicious and has so many health benefits that it attracted even the attention of Japanese scientists.
Another famous Bulgarian tea is Rodopi tea. The herbs are collected from meadows located on Rodopi mountain. Some plain teas, consisting of only one ingredient, are also very popular in Bulgaria, such as chamomile and mint.
In summer, Bulgarians are really fond of ice tea.
4. Lemonade
Okay, lemonade is not unknown around the world. However, it is one of the most ordered soft drinks in Bulgaria. Nowadays, there are many variations. Syrups with different flavors, such as strawberry and raspberry, are added to the mix.
Plain lemonade is still very popular. People actually tend to make it at home. All you need are lemons, sparkling water, sugar and ice. For a more refreshing taste, add mint leaves to the prepared lemonade.
5. Mint Liqueur
Now you know the most popular non-alcoholic beverages (although the fermentation boza undergoes can mean a very slight percentage of alcohol), it is time to get to know the spirits of Bulgaria.
Mint liqueur is a drink mostly preferred during summer, when the refreshing cocktail mint with sprite is very popular.
The mint gives a fresh taste to the mix and the sprite adds sweetness. You can actually see Bulgarians enjoying the drink on the beach. An interesting fact is that a lot of people make the liqueur at home.
6. Bulgarian Beer
Say the word beer to Bulgarians and see them smile. Beer is a popular drink around the globe, but it is especially loved in Bulgaria.
There are a lot of national producers. Bulgarian beers tend to be high in alcohol, but lately there are a lot of non-alcoholic options for those who prefer not to drink alcohol. Another new age beer idea is flavored beers. Flavors such as lemon and grapefruit complement the malty taste.
That being said, Bulgarian prefer regular beer, with alcohol and without added flavors. Beer must be served cold in a cold glass/mug. There are a few places that offer craft beer, as well. Actually, there are some craft beers that can be tasted only in Bulgaria. There are even some pubs, although only a few, that brew their own beer.
7. Wine
Wine production in Bulgaria goes way back to the time Thracians inhabited the land. Red and white wine are mass produced in the country, but you will find tons of small wineries producing luxury wines.
There are many grape varieties grown in Bulgaria, with Merlot and Cabernet Sauvignon among the most popular.
Bulgarians love to make their own spirits and wine. If you take a trip around Bulgarian villages you will find that almost every person grows grapes and uses them not only for food but for making beverages. It is highly unlikely to visit a friend in Bulgaria who won't offer you a homemade wine or rakia.
8. Mastika
Another drink that is famous in Bulgaria is mastika. Its taste is similar to the Greek ouzo. It is an anise drink with a high-alcohol percentage.
The drink is actually the color of water, but when you add water, the color changes to a milky white. It is served really cold. Mastika is often served with tarator and shopska salad.
9. Rakia
Last but not least is the most popular Bulgarian alcoholic drink – rakia. Like the wine, it is mass produced, but a lot of people make it home. Homemade rakia is a must in almost every household. It can be made by fermenting practically any fruit.
However, in Bulgaria wine and plum rakia are the most commonly made. Rakia is probably the most consumed Bulgarian drink. While a lot of people prefer their rakia cold or add ice cubes to it, it is best consumed at a room temperature. Rakia is served in small shot-like glasses.
---
Related: Most Popular Bulgarian Desserts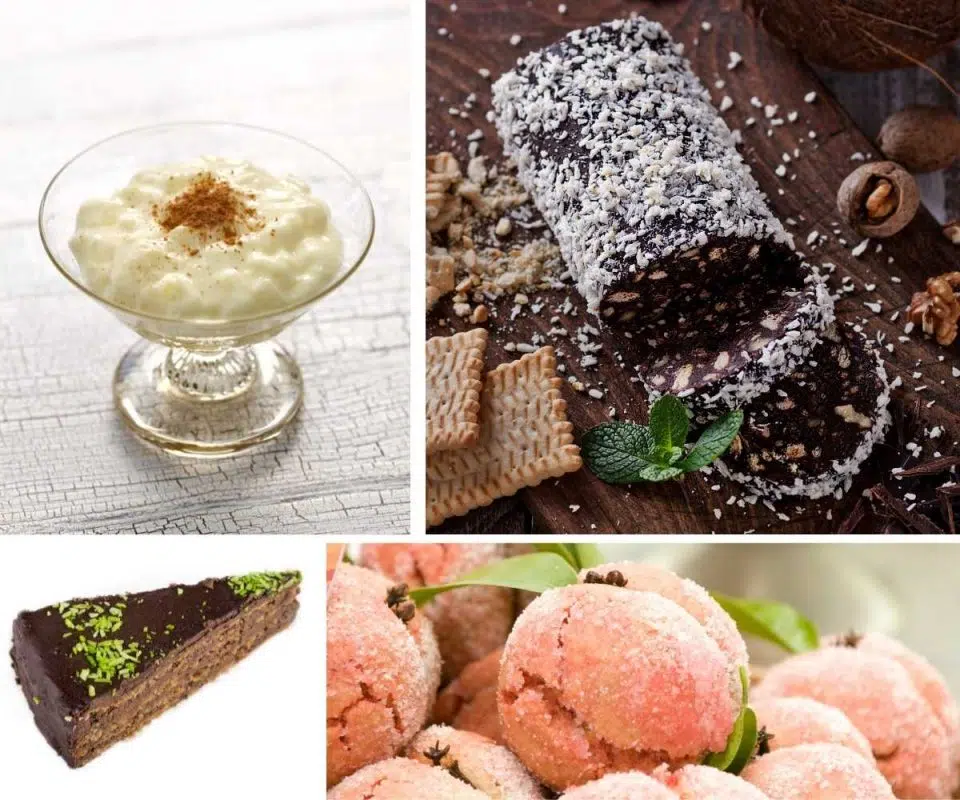 Related: Most Popular Bulgarian Christmas Dishes