9 Traditional Czech Desserts You Need to Try on Your Next Trip to Prague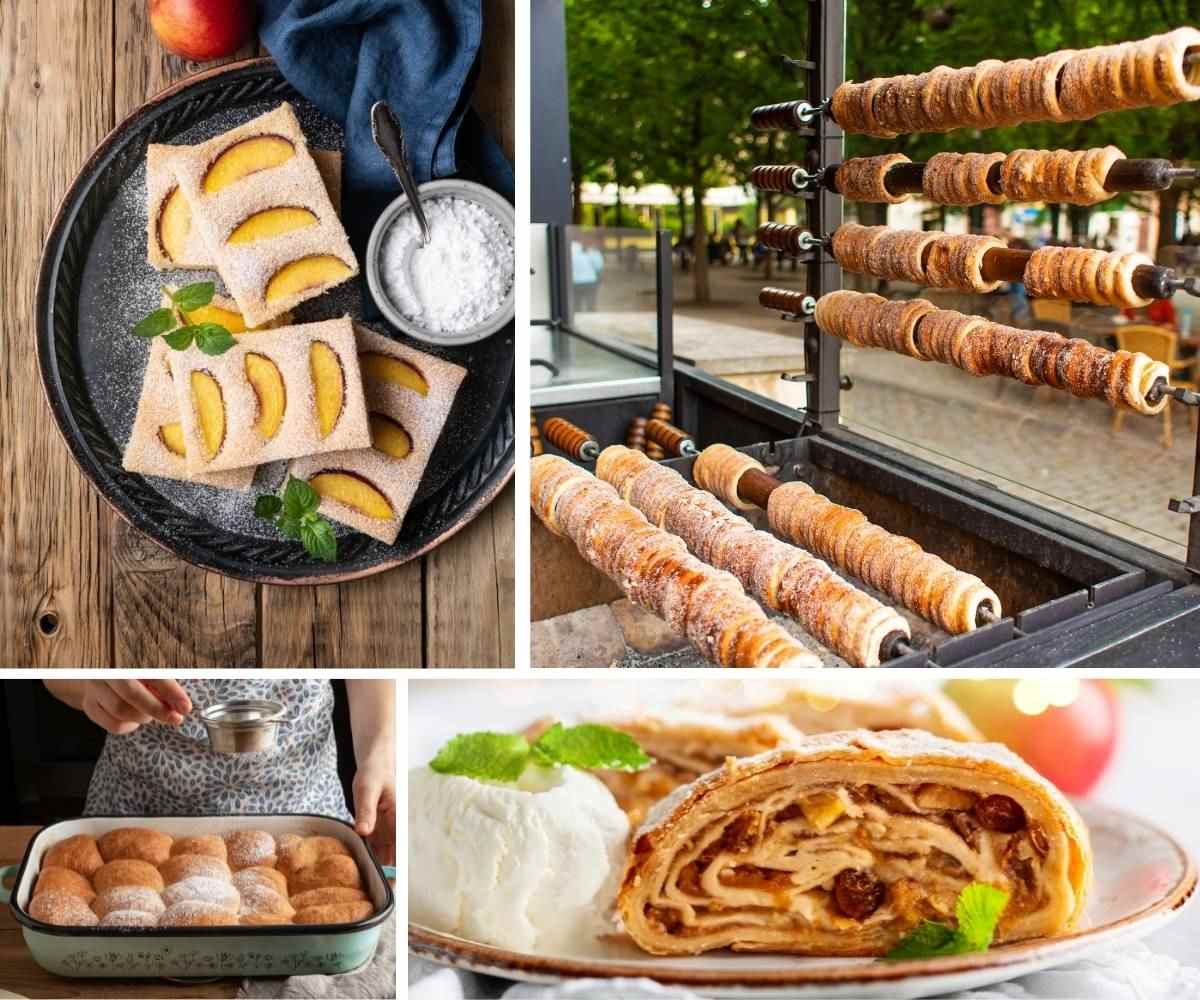 Besides dumplings, creamy sauces, and roasted meats, Czech cuisine is also well known for sweet pastries made with leavened (or yeast) dough. Czechs love baking and the skill is often passed from generation to generation. We all remember how our grandmas used to serve us delicious koláče, buchty, štrůdl, and cukroví.
Despite the current day and age calling for more fancy, modern desserts that appeal to the younger consumer, the old-fashioned, traditional and pure Czech desserts stand their solid ground, even up against these modified, globalized desserts.
Let's have a look at what Czech cuisine has to offer to those who love to indulge and are not planning to give up on their sweet fix. After all, we only live once and should enjoy life with all the goodness it has to offer.
1. České (Honzovy) Buchty
You won't find a single adult Czech who doesn't know buchty.
They are an inseparable part of Czech history, found in most Czech kids' tales dating all the way back to the 17th century. This is why they're often called "Honzovy buchty".
Honza is a popular hero, a Czech village boy who set out on adventures. His mother or grandmother supplied him with these snacks to give him all the necessary energy for his kind and heroic deeds. In fact, were Little Red Riding Hood Czech, it's very likely you would see her snacking on these on the way to her grandma's cabin.
Generally speaking, buchta is a Czech sponge or sheet cake, i.e. baked on a tray, then cut and served in square chunks. These yeast buns come with various filling (most often plum or any other jam).
Once carefully laid on a tray next to each other, they go straight in the oven then receive a sprinkle of icing sugar once cooled down. They are fluffy, moist, and taste the best when still hot (not recommended though).
2. Bublanina (Bubble Cake)
According to the "Czech sponge cake in a tray" rule set out above, if it wasn't for the bubble effect of this dessert, it would fall into the category of buchta. But since the batter kind of bubbles around whatever fruit is included in this, Czechs came up with a special term for it. Sweet, isn't it?
While it's unlikely you'll impress your guests with bublanina, it's very easy to make and you'll definitely warm their hearts and brighten their day!
After all, it remains one of the most recognized and loved desserts in Czechia to this day. It basically screams home and comfort.
3. Koblihy (Czech Donuts)
Czech donuts are different from American donuts in more ways than one. First, they lack the famous hole in the middle, and second, they are usually filled with jam or chocolate spread.
Historically, they have ties to the religious "Fat Thursday", one of the last days before Lent, and people would eat them when preparing for Lent. A couple of greasy donuts and you're set for the next few days to come!
Lately, they also seem to have picked up a rather negative political connotation (read: ties to the infamous former Prime Minister), but they are holding their ground and are unlikely to leave the shelves any time soon.
Unlike other desserts on this list, you can buy Czech donuts in the bread section of every bakery and market, and even serve as a not-so-healthy breakfast for some.
4. Český Koláč (Czech Kolach)
Koláč (pronounced co-latch) is another very common type of Czech sweet pastry. It entered the US with Czech immigrants and basically spread through the country.
It's made with yeast dough and characterized by its round shape. The term koláč comes from the Czech word kola meaning wheels. The traditional Czech version is topped with either a sweet poppy seed mixture or jam and streusel.
5. Moravský Koláč (Moravian Kolach)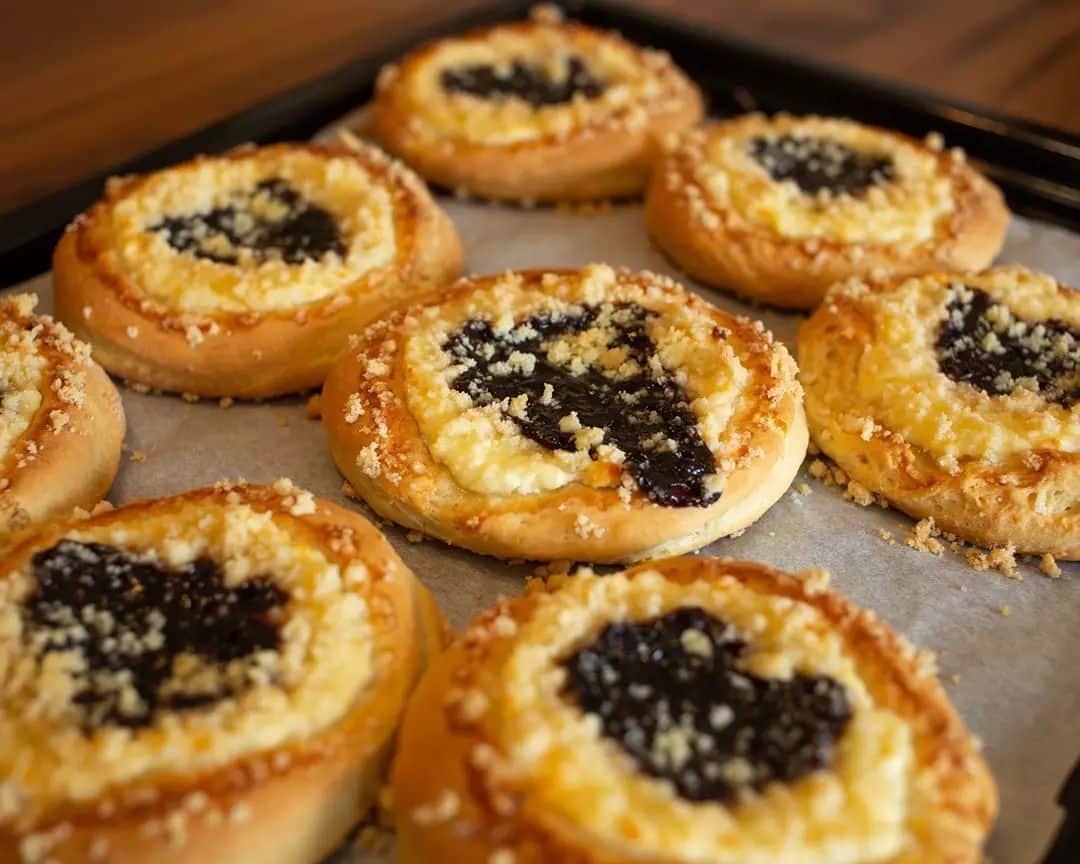 Moravian kolach comes from the Moravian region, where it's called dvojctihodný kolach. The term implies it's filled with two different types of filling: tvaroh (fresh cheese or quark) inside and plum jam on top. And it wouldn't be a complete kolach masterpiece without some streusel as well.
Another addition to the kolach lineup is svatební koláček (wedding kolach). It's basically a small version of the Moravian kolach, and, as the name suggests, plays a crucial role at most Czech weddings.
Czech cuisine also features an interesting cross between a donut and a kolach, called vdolek. These are flat and round, often fried in oil, filled with quark and topped with plum jam and/or quark.
6. Valašský Frgál (Wallachian Frgal Pie)
Another kolach? Theoretically, yes. But this one has its own name and history.
This Czech delicacy has its roots in Wallachia, which is the easternmost part of the Moravian region, near the Slovakian border (not to be confused with Romanian Wallachia region).
When I hear Wallachia, I immediately imagine green hills with sheep and shepherds (in Wallachian slang, these are called bačas), sheep's cheese and frgál. It's a truly picturesque part of the country and definitely worth a visit.
But back to the dessert. Frgál came into existence by accident. The word frgál implies something that didn't end up as expected, in this case something like a spoilt pie. Back in the day (this sweet delicacy dates back as far as 1829), it had a savory version made with sauerkraut and beetroot. Those days are long gone though and you will most likely only encounter this gem in its sweet variety.
Round kolach has a thin base and plenty of topping. In fact, half of the weight is the topping – which makes the very essence of the dessert. Among the most favored are a poppy seed and sugar mixture, quark (tvaroh), or pears and plum jam.
Frgál was granted protected geographical indication by the European Commission in 2013, meaning when buying this treat, you should always receive a product made according to the original and traditional Wallachian recipe.
7. Štrůdl
The first European mention of štrůdl or strudel-like pastry dates back to the 15th century, its inspiration tracing all the way back to Turkish baklava (traditional Turkish dessert).
Most people connect strudel with Austria, though. The word strudel (which Czechs has adjusted to štrůdl) means whirlpool in German, which should give you a good idea of what this traditional delicacy looks like.
Strudel is made of rolled flaky dough filled with a mixture of apple, cinnamon, sugar, nuts, and raisins (many Czechs leave out the raisins as they are quite unpopular locally).
Plenty of Czech households serve štrůdl as a quick Sunday treat, using a pre-rolled flaky dough you can find in most Czech supermarkets. With the lengthy process of making the dough out of the way, the whole recipe shouldn't take you more than 15 minutes + some 30 minutes in the oven.
8. Vánoční Cukroví (Christmas Cookies)
Cukroví is a rather special category of Czech dessert. The term could be translated as "a thing made of sugar", and as such includes a wide variety of different sweet treats. Christmas cookies serve as an important counterpart to a Christmas Carp (traditional Czech dish served on Christmas Eve).
Making these is a very old Czech tradition where families gather before Christmas Eve spending quality time together making all sorts of (usually more than necessary) types of Christmas cookies for the Christmas table. Even though you can buy cukroví at various bakeries and cafés throughout the year, their consumption increases significantly during the Christmas period.
Although called cookies, their form and shape varies greatly, and some of these have literally nothing to do with cookies at all. They are still incredibly delicious and you will surely be amazed by their diversity and uniqueness.
9. Trdelník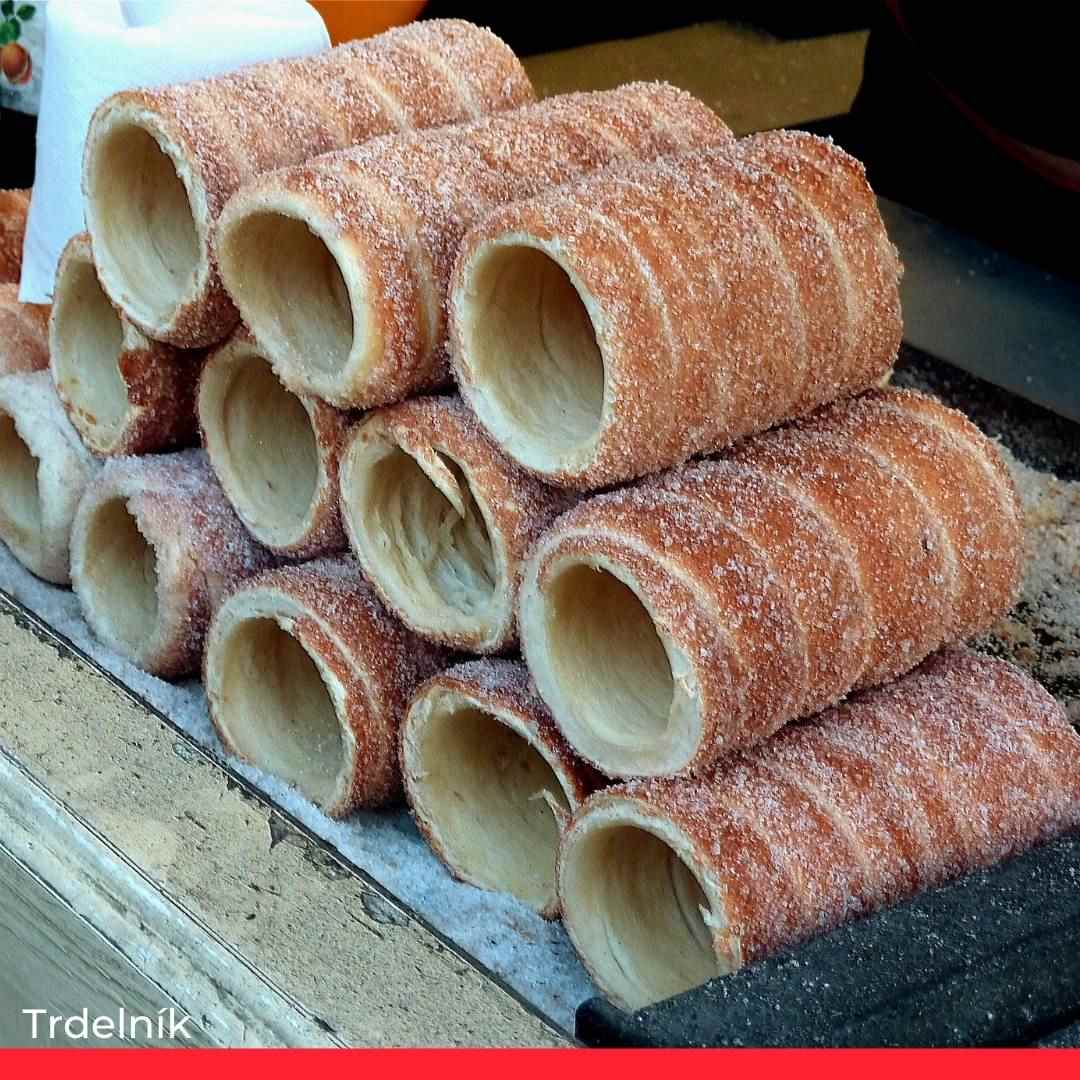 Trdelník is by no means a traditional Czech dessert but you may see it being sold on every street corner in Prague (or other big Czech cities).
It originally comes from Hungary and Transylvania and made its way to Czechia in the 18th century via Slovakia. What's interesting is that if you ask older Czechs whether they remember it from childhood, they will most likely say they don't.
Trdelník is therefore by no means a traditional Czech dessert, but is still an interesting, unusual, and undoubtedly delicious sweet treat to try when in Czechia.
It is basically a dough wound around a spindle called a trdlo, then baked and covered in a mixture of sugar and cinnamon. You can even find trdelník filled with ice cream and other toppings, which then makes for more of a lunch then a sweet treat.
---
Related: Most Popular Czech Foods
Related: Popular Slovak Desserts