Suckling pig w/ Potatoes and Rocket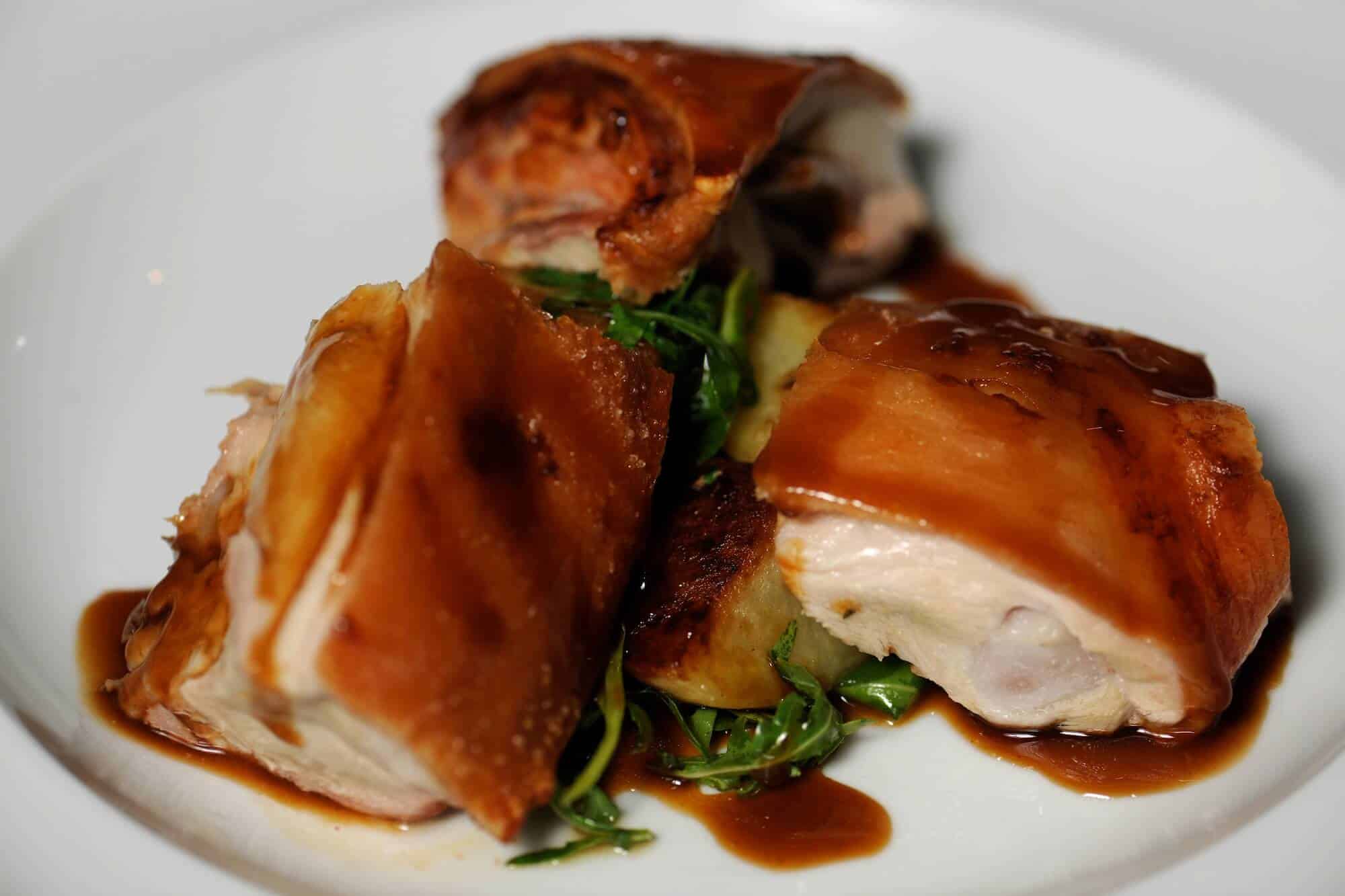 This is a classic Italian suckling pig recipe provided by Italian chef Andrea Orru. It is a dish especially popular on the island of Sardinia.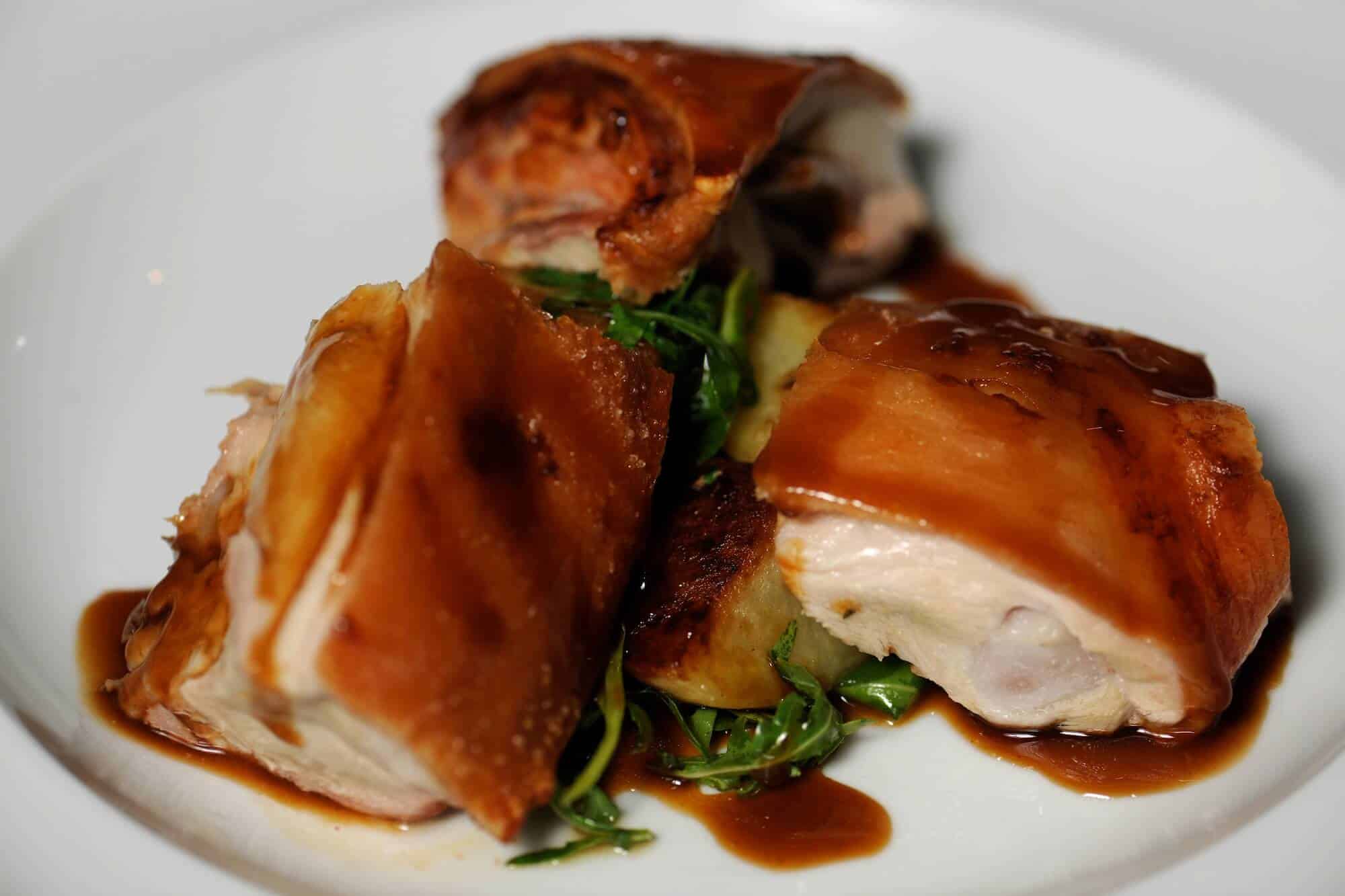 Suckling pig with Potatoes and Rocket
Ingredients
1/2

suckling pig

*One suckling pig normally weighs between 5-6 kilos so half should be sufficient otherwise cook a whole one and use the leftovers for salads or sandwiches*

1

kilogram

potatoes

Spunta variety preferred, use King Edwards alternatively

rocket

handful

2

sprigs

rosemary

fresh, finely chopped

virgin olive oil

pepper
Instructions
Preheat the oven to 200 degrees Celsius (390 Fahrenheit).

Try to absorb some of the moisture from the suckling pig by dabbing it all over using a kitchen cloth or kitchen roll (this will make the skin crispier).

Puncture the skin all over with either a skewer or the tip of a sharp knife then rub the skin with some olive oil and salt.

Use a roasting dish large enough to accommodate the suckling pig lying flat down and line this down with parchment paper.

Lay the suckling pig in the dish skin side up.

Put the dish in the oven and leave to cook for 90 minutes and do not be tempted to turn it or touch it at all!

In the mean time peel the potatoes and chop into small chunks, add them to a roasting dish and toss with olive oil, finely chopped rosemary and lots of salt and pepper – these need to be cooked for approximately 50 minutes so put them in the oven for a good 40 minutes before you need to take the suckling pig out.

When the suckling pig is ready take it out of the oven and try to rest it for at least 10 minutes so that the skin can crisp up more. Test for seasoning.

Take the potatoes out of the oven and cut the suckling pig into the required amount of portions.

Dress the plate with a handful of rocket then add the suckling pig and potatoes and serve.

Enjoy!
Notes