Mupunga Une Dovi (Peanut Butter Rice)
This African peanut butter rice recipe is an incredibly simple and tasty side dish originating from Zimbabwe.
Preparing it involves using just 3 main ingredients – rice, peanut butter and salt. The result us a versatile side dish to many stews, meat dishes or sautéed greens. It's sure to surprise and satisfy your dinner guests!
Prepare this delicious rice following the simple steps below.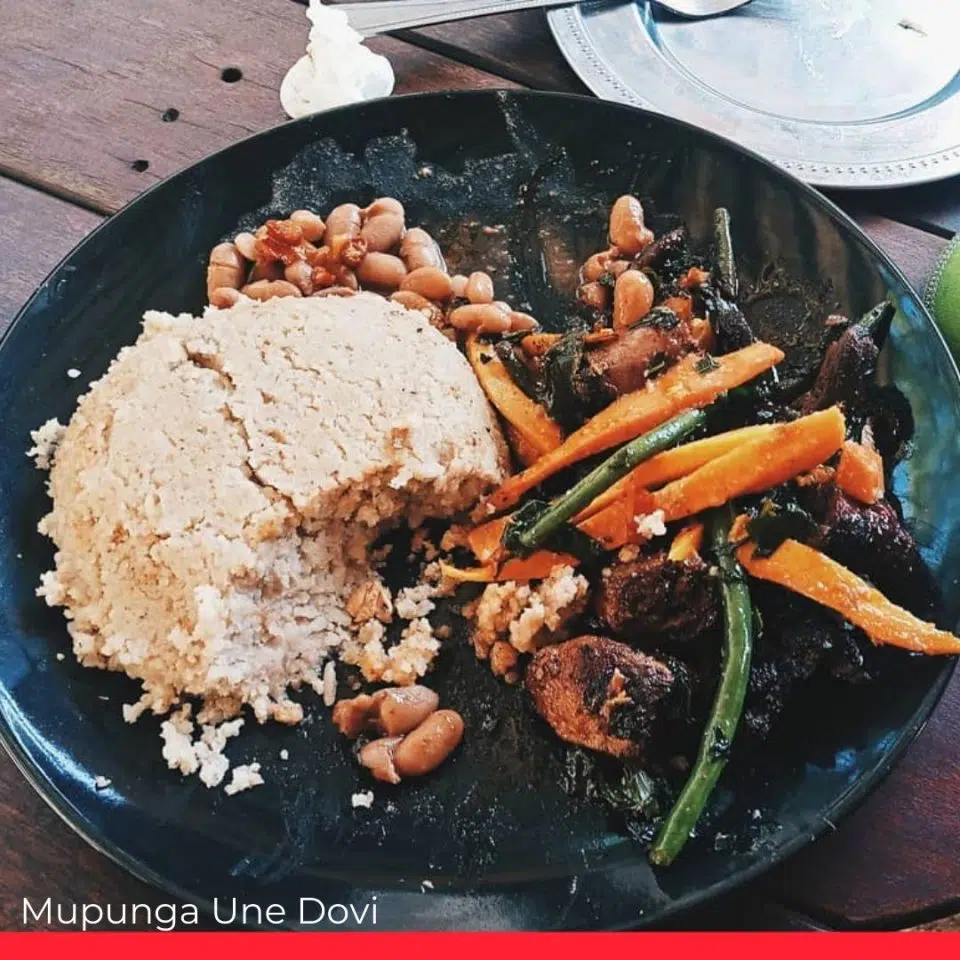 Mupunga Une Dovi (Peanut Butter Rice)
Ingredients
1

cup

long grain rice

or basmati rice (white or brown)

salt

1

tbsp

peanut butter
Instructions
Cook the rice following the instructions on the packet, omitting the oil.

Once cooked, add another 1/2 cup of water to the rice and the peanut butter. Stir and continue cooking covered for about 10 more minutes, until the rice grains crack and look a little overcooked.

Stir the rice and peanut butter together using a flat spoon, making sure the rice is evenly coated.

Reduce the heat to low and leave covered for 10 minutes or until ready to serve.

Serve the delicious peanut butter rice with your favorite stew. This rice is also good the next morning, enjoyed cold with a cup of tea.
Notes
Related: Matapa (Cassava Leaves & Shrimp Stew)
Related: Nigerian Fisherman Soup
Related: Nhopi (Zimbabwean Pumpkin Soup)
Related: Best 20 Basmati Rice Brands