Most Popular Serbian Christmas Foods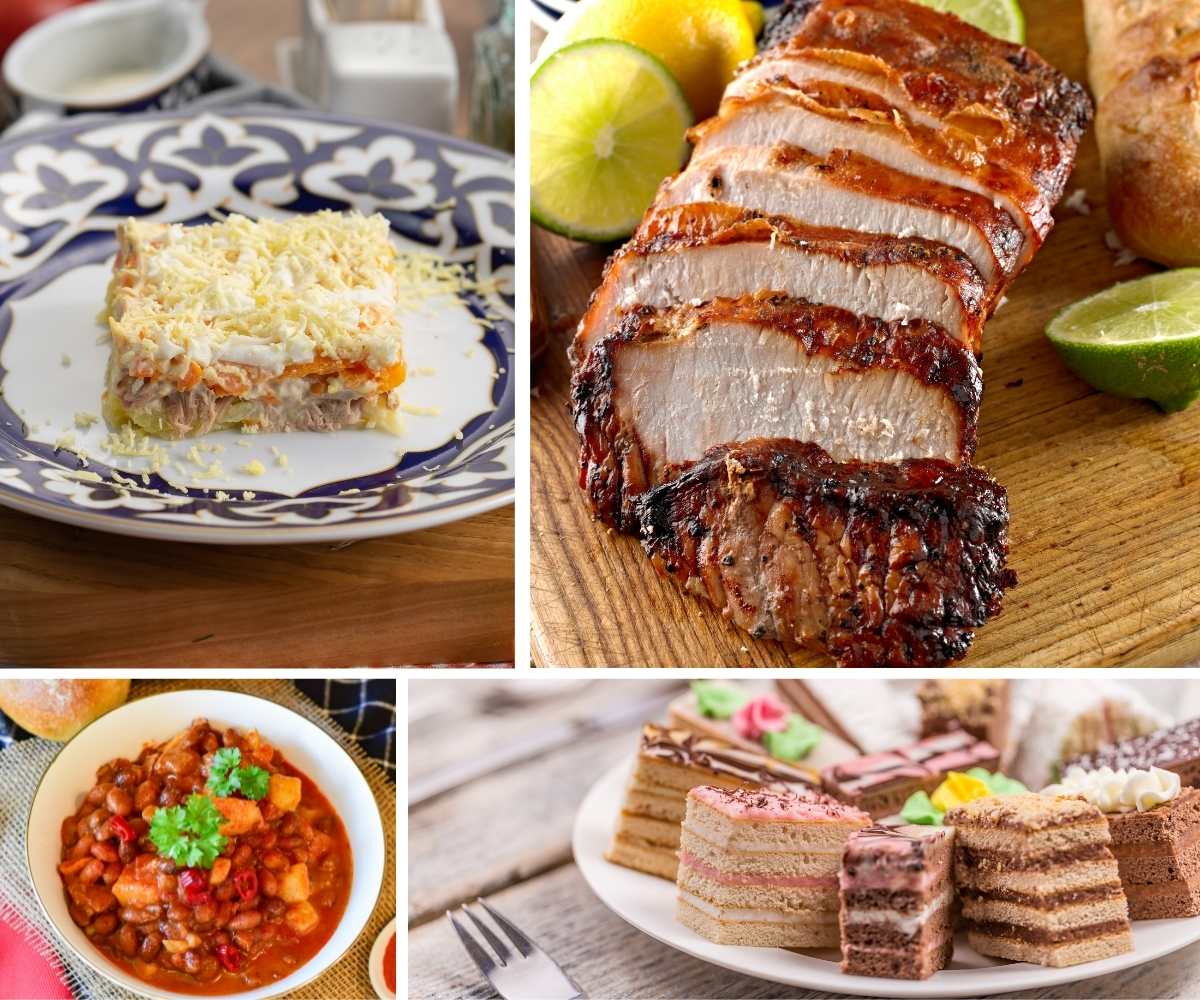 Serbia is a land that cherishes its traditions and family. Christmas is an ideal time for both to come together in celebration, but it is also the perfect occasion to celebrate Serbia's diverse cuisine.
It is cold, days are short, and there is not much you can do, so gathering together and enjoying wonderful homemade food is a great way to spend long winter nights. Here you will find a list of the most popular dishes, savory and sweet, deserts and drinks, that are part of a traditional Serbian Christmas.
1. Česnica
Česnica is a central part of Christmas dinner. It is a type of bread specially made for Christmas. Rather than just water, flour, and yeast, like most breads, česnica takes additional ingredients: egg yolk, butter, milk, and sugar, giving it extra flavor, and additional calories.
Traditionally, two items are placed in the česnica, a coin and a piece of wood. Whoever gets the coin can expect a good and prosperous year, and whoever gets the piece of wood is considered hard-working. But rather than slice this loaf, it is torn into pieces by hand and, eventually, someone will find themselves with the piece of wood or the coin.
Česnica is often decorated with symbols of Christianity or floral motifs that are said to bring prosperity to all who eat it.
2. Fried Carp
Christmas usually brings to mind the grand meal on the day. But in Serbia, the Christmas Eve meal is a a special fasting meal for close family members. It is important therefore that the food served is not fatty or meat-based.
Traditionally, fried carp is served. The fish is coated in a mixture of flour, sometimes corn flour, and spices such as ground paprika, and then fried in vegetable oil. It is accompanied with a side of potato salad made with boiled potatoes, onions, and boiled eggs dressed in salt, pepper, vinegar, and a drizzle of oil.
3. Lent Bean Soup
Lent beans are also eaten the day before Christmas. This bean soup contains beans, carrots, parsnips, and ground paprika, giving it its red hue.
Lent is held on Christmas Eve so the meals need to be simple. After eating, the family attend the midnight service in the church. But the next day, the extended family and friends get together and the dishes served are richer.
4. Nuts and Dates
Before sitting down to Christmas dinner, guests are offered nuts, dates, and other dried fruits with a pre-dinner drink. This is a time to chat and nibble as they drink their aperitifs, and then the main meal begins.
5. Soup
The meal starts with a clear soup, either chicken or beef, though some like to mix different meats. A pot of soup with meat and vegetables is placed before the guests and they choose what they want from the boiled selection.
Usually, the vegetables and meat are eaten first and then the soup is poured. But some like to have them served up together.
6. Sarma
Sarma is a traditional food enjoyed across the Balkans and is especially enjoyed at the Christmas feast.
There are three ways of making sarma. Usually, It is made with fermented cabbage leaves stuffed with a combination of ground meat, rice, eggs, and sometimes old bread. The leaves are rolled into bite-size pieces and cooked for up to 12 hours in a regular pot on a stove or baked in a clay pot.
The second type is similar but made with grape leaves, either fresh or fermented. The fermenting process is the same as for cabbage leaves. You select the best leaves, place them in a combination of water and salt, and leave them to naturally ferment. Both cabbage and grape leaf sarma can be cooked with smoked meat placed in the pot, giving an additional smoky flavor.
The third option is a different stuffing in either cabbage or grape leaves. Instead of using meat, walnuts are used, making a popular vegetarian and vegan version.
No matter which one you choose, they are finished with a dollop of sour cream. This makes the combination of flavors complete and enhances the experience.       
7. Pork Roast
Pork roast is the centerpiece of the Christmas feast in Serbia. It is usually roasted on the day so it is fresh and warm when served, though it can be served cold.
There is nothing much to say about a roast. It is a piglet salted and roasted on an open fire or in an oven. It is then sliced up and served with salads, česnica, and any other family favorite dish.
In the northern parts of Serbia, pork roast is served with a peach or sweet cherry compote. This combination of sweet and savory creates a perfect balance, and if you get the chance to try it, please do. You will enjoy the contrasts.
8. Mimosa Salad
The salad chosen for Christmas is a matter of preference, and mimosa salad is one of the more popular.
It consists of several rich and fatty layers. The first is fish, usually pickled or canned. After that there's a layer of cooked and chopped potatoes, then a layer of cooked carrots and chopped onions, as well as grated pickles, then comes the mayo and grated mozzarella. It is finally finished with grated boiled eggs and seasoned with ground pepper.
Mimosa salad is so colorful it is usually served in a glass container so all the layers are clear to see. It is rich in calories, but don't worry too much about that; Christmas is for comfort and enjoyment.
9. Small Cakes
The dessert is also a matter of family choice. Usually, several cakes are offered, either an international selection or something more local.
They are prepared several days before Christmas, and between 6 and 12 different types can be found on the plate, all cut into bite-size pieces. Enjoy them with your post-meal coffee.
Learn more about Serbian Christmas cookies.
10. Drinks
Most families serve a range of drinks for Christmas but there are a few that are specific for the holidays. One is spiced and heated wine. This is a warm delight that is enjoyed across Serbia. Spices such as nutmeg and cinnamon go into the wine, and orange peel is added after it is warmed up.
Second is rakija. This is a strong drink, and caution is advised. It is prepared by first caramelizing sugar in a pot and pouring rakija on top until it starts to boil. It is served warm, and sometimes cloves are added.
In the northern regions of Serbia, one more drink is enjoyed during Christmas: honey rakija. This is made by mixing apple rakija with honey, which makes a yellow, syrupy drink. It is served all through the Christmas festivities, enjoyed for its sweet but strong punch.
---
Related: Most Popular Serbian Desserts
Related: Most Popular Serbian Drinks