Horishky (Oreshki) – Walnut Shaped Cookies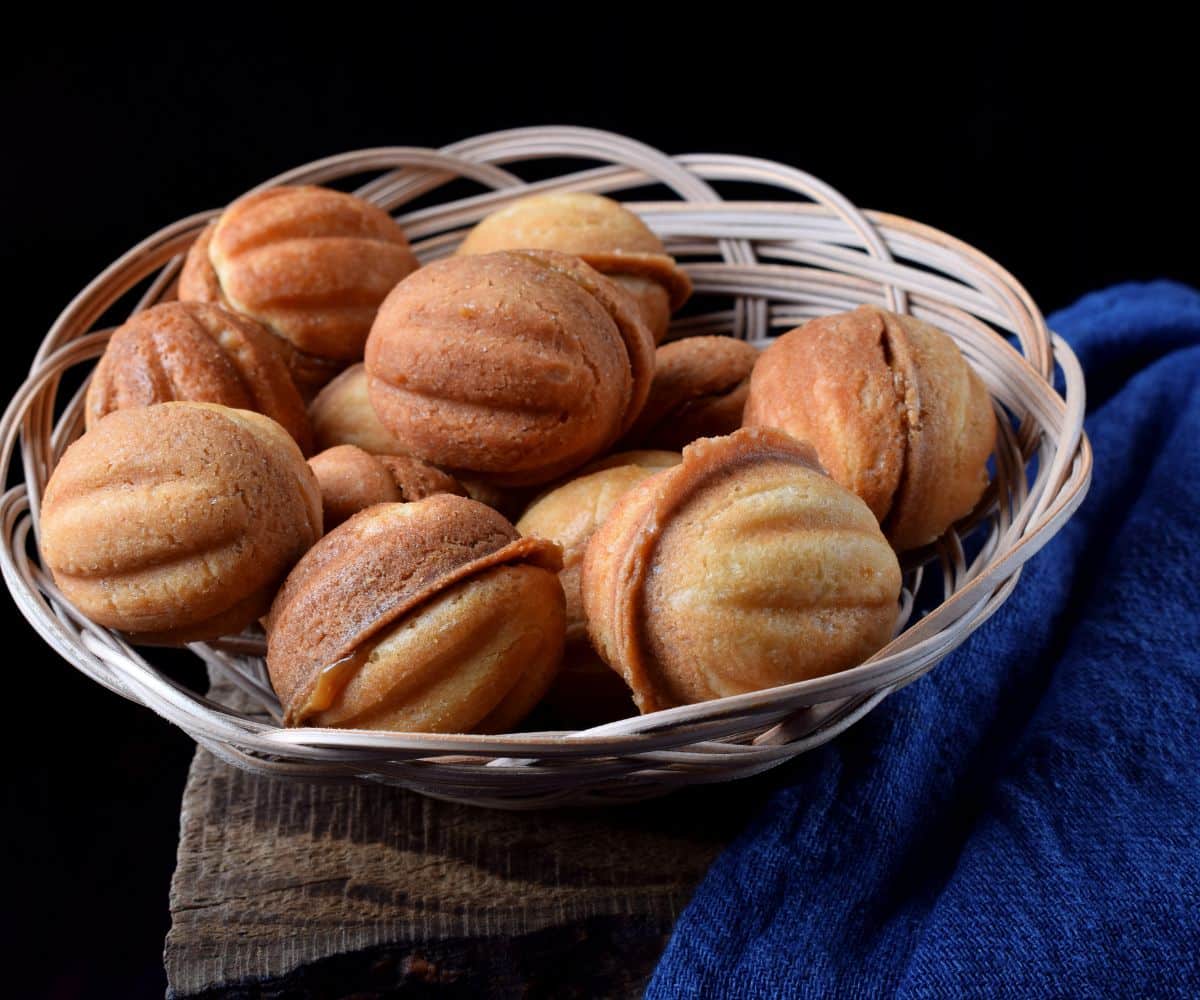 Horishky in Ukraine or oreshki in Russia or Belarus – these are traditional cookies with a distinctive walnut shape. They are incredibly tasty and will steal everyone's heart, even if you don't have a sweet tooth.
Crunchy on the outside and creamy inside, they take you to cloud nine as soon as you take the first bite. No, seriously, just learn how to make them, master the skill, and you'll never need to search for another cookie recipe.
Enjoy the horishky (oreshki) recipe below.
Note: for this recipe you'll need a walnut mold, which you can easily find on Amazon or other online stores.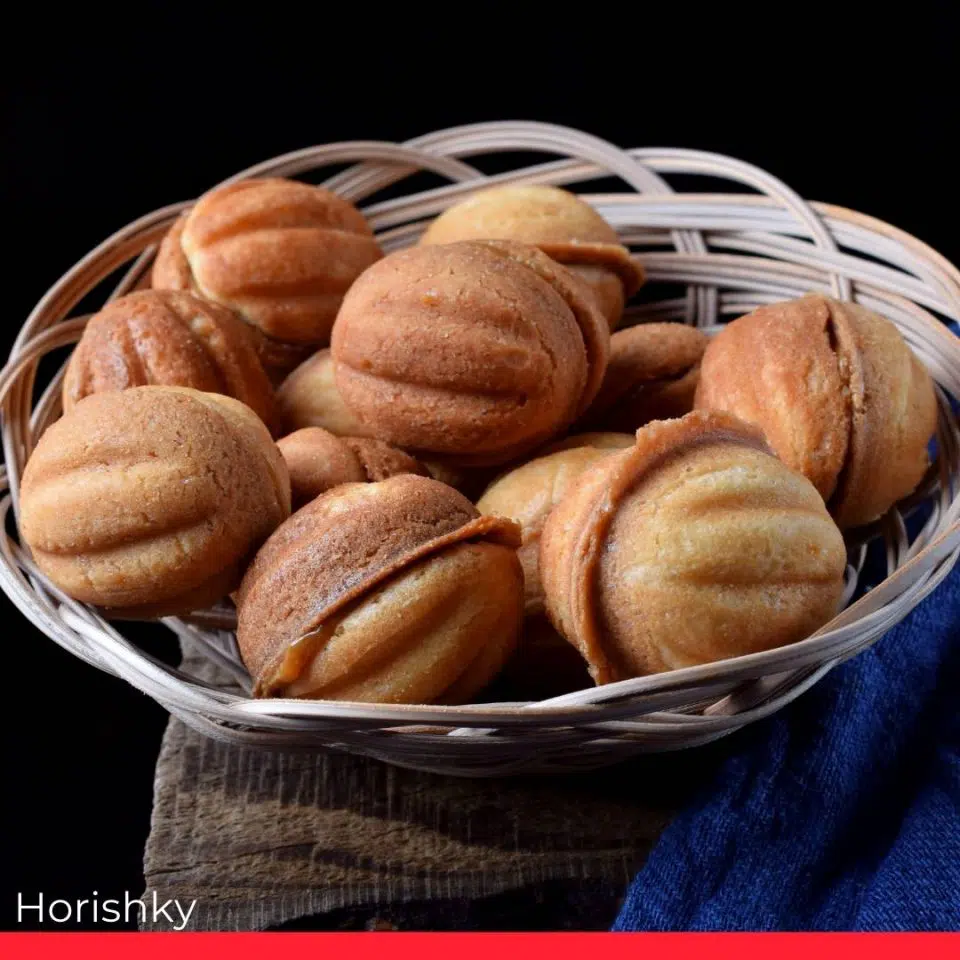 Horishky | Oreshki (Walnut Shaped Cookies)
Ingredients
For the dough
2

egg yolks (room temperature)

2.2

oz

powdered sugar

⅛

tsp

fine salt

10

oz

unsalted butter – (room temperature)

½

tsp

baking soda

1

tsp

distilled white vinegar

1

tbsp

mayonnaise

10-12

oz

all-purpose flour
For the filling
14

oz

dulce de leche (condensed milk) 

2.5

oz

unsalted butter (room temperature)
Instructions
For the dough
Mix and whisk the powdered sugar, egg yolks and salt in a medium-sized bowl.

Stir the baking soda and distilled white vinegar in a small bowl.

Add the baking soda mixture, butter, and mayo to the egg yolk mixture. Whisk on low (approx. 1 minute).

Sift and mix in the flour. The dough should be sticky.

Wrap the dough in food wrap and roll it to approx. 1 ½″ thick.

Refrigerate for 2 hours or until hard.

Preheat the oven to 375 °F.

Break off balls of about 1/2"-3/4" and place into a walnut mold.

Press each ball with a thumb and use your index finger to press the dough around the mold. Take off any excess dough. Do not press the mold cover over the dough; close it gently.

Refrigerate the remaining dough.

Once baked, remove the cookies immediately. Use a sharp knife to scrap them off if needed. The cookies crumble easily, so be careful.

Before preparing the next batch for the oven, let the mold cool a bitbut not completely.
For the filling
Mix 1 can of condensed milk (dulce de leche) and ½ stick unsalted butter(room temperature) in a large mixer bowl.

Whisk on high (approx. 2 minutes) to smoothen the butter pieces.

Use a dull knife or a teaspoon to fill each cookie.

Carefully put 2 pieces together.

Keep the cookies refrigerated.
Notes