15 Popular Guatemalan Drinks (Alcoholic & Non-Alcoholic)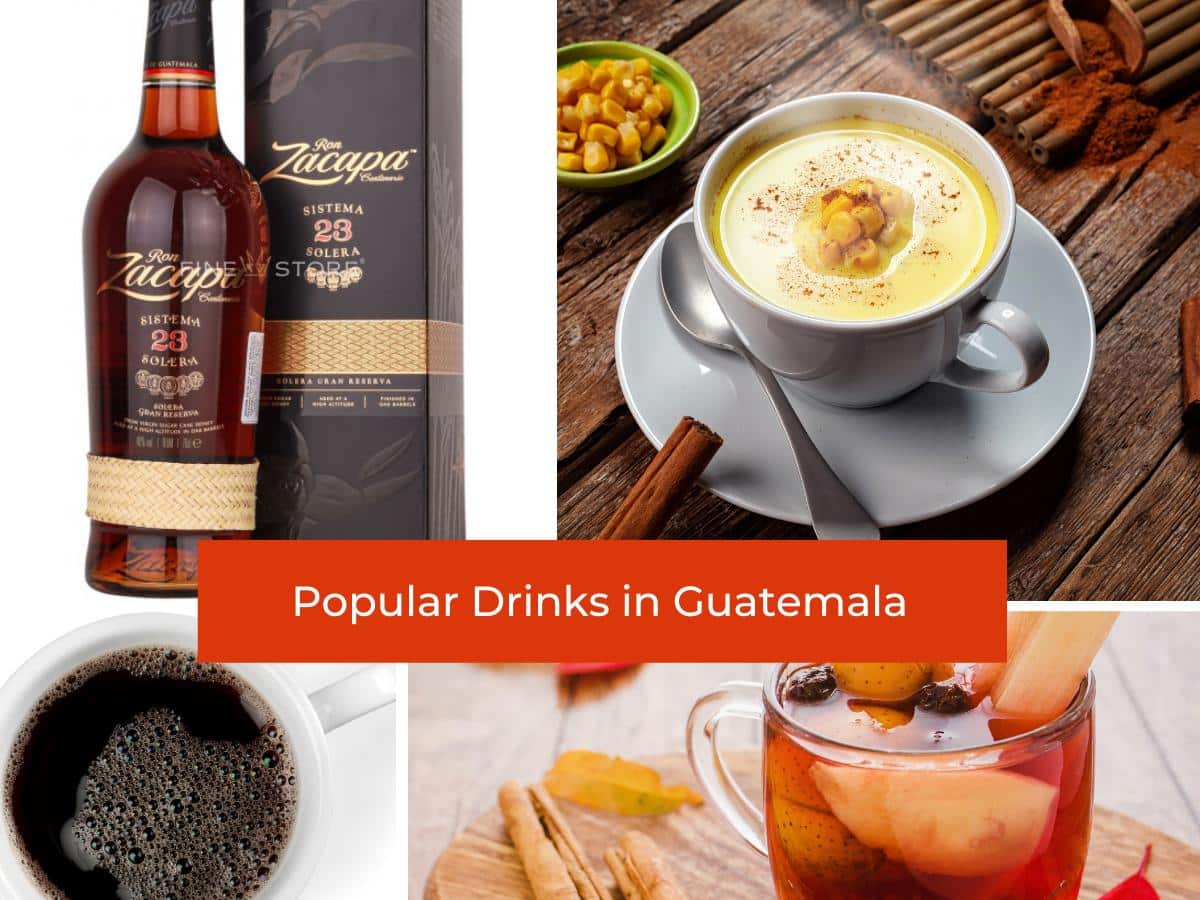 Guatemalan cuisine is a colorful tapestry of flavors and traditions, and its diverse array of beverages embodies this richness. From the highlands of Huehuetenango to the coasts of Retalhuleu, drinks are a central part of daily life and special occasions in Guatemala. They bring families and communities together, often representing centuries-old cultural practices.
Guatemalan drinks are an essential and delightful aspect of the country's cuisine. They mirror the rich cultural heritage and offer a glimpse of the traditions and flavors of Guatemala.
Let's embark on a delightful journey through the world of Guatemalan drinks, exploring hot beverages, refreshing soft drinks, and traditional alcoholic concoctions.
Guatemalan Hot Drinks
1. Atol de Elote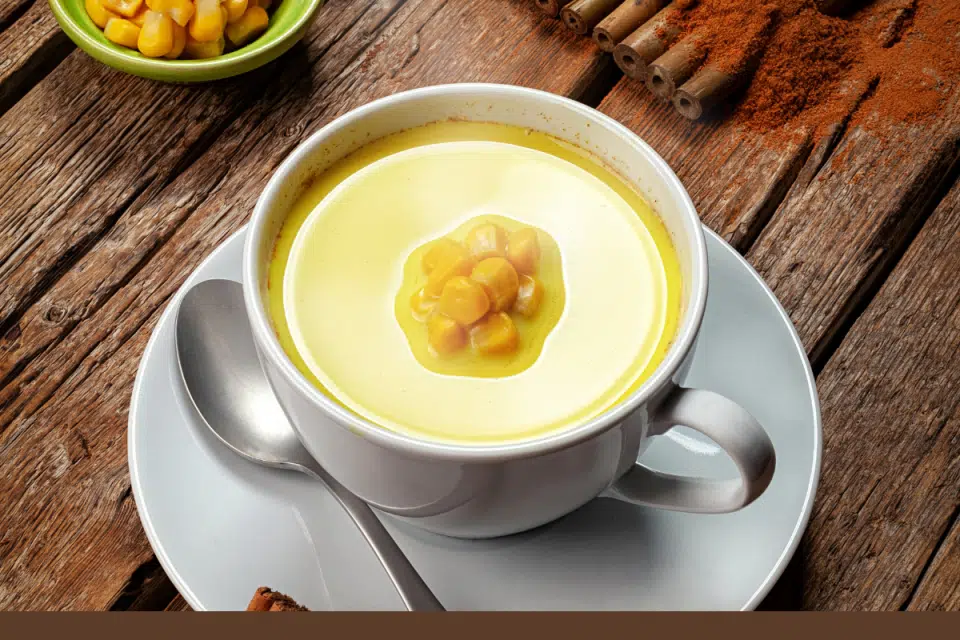 Atol de Elote is a revered Guatemalan classic. It is a creamy, warm beverage made with fresh corn. The taste is a delicate mix between the natural sweetness of corn and the subtle notes of cinnamon and vanilla. This comforting drink is often enjoyed for breakfast or as an afternoon treat, bringing a sense of nostalgia and homey comfort.
It is most popular in Sacatepequez, where you can go to a local market and enjoy a nice cup of Atol de Elote.
2. Chocolate de Mixco
Chocolate de Mixco is a beloved hot chocolate drink that embodies the essence of Guatemala's love for cocoa. Rich, smooth, and not overly sweet, it has the perfect balance of cocoa and spices like cinnamon.
As the name says, this drink is from Mixco. Although hot chocolate can be found all over the country, the one from Mixco is the most popular. The chocolate comes in tablets, which must be melted in water or milk in order to make the drink.
It is a cherished beverage during the country's cool evenings, offering a moment of pure indulgence.
3. Rompope
Rompope is Guatemala's answer to eggnog, but with a unique twist. This creamy, custard-like beverage is infused with vanilla and cinnamon.
Sometimes it'll also include a hint of rum, although this is not essential. It graces tables during special celebrations and holidays, adding a touch of warmth and festivity to the atmosphere.
A similar version known as conquito is popular in Puerto Rico.
4. Arroz con Leche
Arroz con leche, or rice with milk, is a heartwarming dessert drink. Creamy and subtly spiced with cinnamon, this sweet rice pudding is often enjoyed during family gatherings, symbolizing comfort and togetherness.
Arroz con leche is very similar to the atol drinks. The consistency is thick, so you might not see it as a drink, but it is considered one in Guatemala.
5. Ponche Navideño
Ponche Navideño, a traditional Christmas punch, is a medley of seasonal fruits, spices, and a splash of rum. The warm and aromatic flavors bring a sense of festivity and unity during the holiday season, making it a Guatemalan staple at Christmas gatherings.
6. Coffee
Of course, in a list of Guatemalan drinks, coffee could not be left out. Coffee is not just a beverage in Guatemala, it's a way of life.
Guatemala is renowned for its high-quality coffee beans, and the brewing process is meticulous. The result is a cup of coffee that is robust, aromatic, and deeply satisfying, often consumed throughout the day.
Guatemalan Soft Drinks
7. Horchata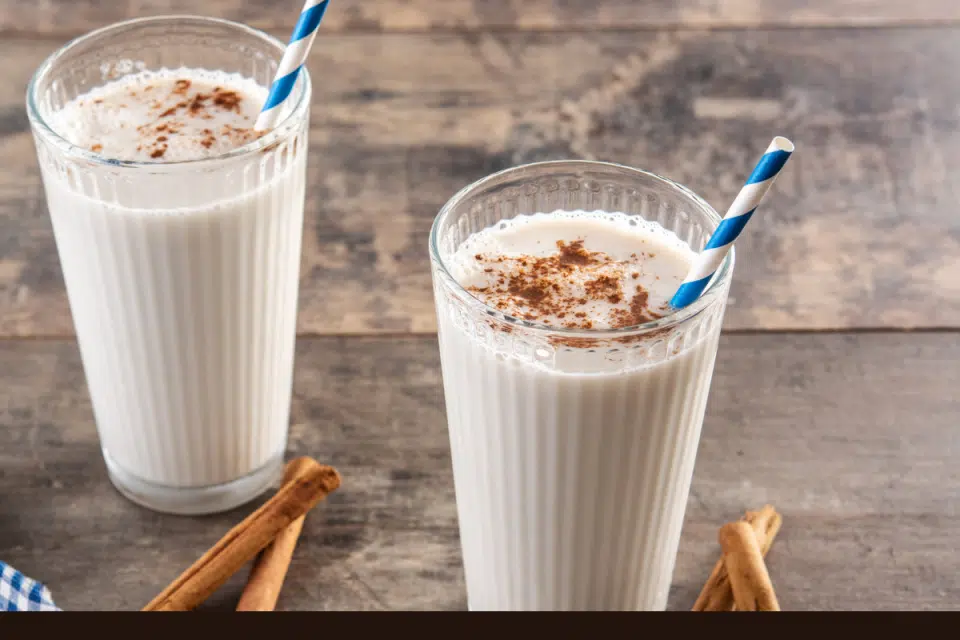 Horchata is a quintessential Guatemalan soft drink. It's a cool, refreshing blend of rice, milk, cinnamon, and vanilla. Slightly sweet and incredibly soothing, it's the perfect antidote to the country's warm climate. Horchata is a staple for gatherings and outdoor events.
8. Refresco de Súchiles
Refresco de súchiles is a tangy and invigorating beverage made from súchiles fruit. It has a vibrant flavor profile, combining the natural tartness of the fruit with a hint of sweetness. This makes the refresco de súchiles a popular choice, especially during scorching summers.
9. Refresco de Tamarindo
Refresco de tamarindo, a tamarind-based drink, is a delightful balance of sweet and tangy. The tamarind's natural sourness is offset by sugar, resulting in a uniquely Guatemalan refreshment. In many households all over the country, it's a go-to drink to quench thirst and beat the heat.
10. Rosa de Jamaica
Rosa de Jamaica, or hibiscus tea, is a stunning, ruby-red drink with a zesty, floral flavor. Its natural tartness and the aromatic essence of hibiscus flowers make it a popular choice for a cooling refreshment during warm days.
It is made by cooking dried hibiscus flowers in water. After boiling, take out the flowers and you are left with a delicious hibiscus tea, which you can sweeten and leave to cool.
Guatemalan Alcoholic Drinks
11. Cerveza (Beer)
Cerveza, or beer, is a widely appreciated alcoholic beverage in Guatemala. Whether you prefer a light lager or a more robust ale, a cold cerveza is the perfect companion while socializing, watching a soccer match, or simply relaxing after a day's work.
There are a lot of local brands that craft artisan beers. Some like mixing flavors of the beer with chocolate or fruits. There are plenty of options for you to try!
12. Ron Zacapa
Ron Zacapa, considered one of the finest rums in the world, is a source of national pride. Its smooth, velvety texture and complex flavor profile, with hints of caramel, vanilla, and spice, make it a sought-after choice. It's typically savored neat or used to create exquisite cocktails.
13. Boj
Boj is a traditional, mildly alcoholic beverage made from fermented corn. It originated from Alta Verapaz.
It holds a special place in Guatemalan culture, especially during fiestas and community gatherings, where sharing a cup of boj fosters camaraderie.
14. Cusha
Cusha is a unique fermented pineapple-based alcoholic drink. It boasts a distinct fruity and slightly tangy taste, derived from the fermentation of pineapple peels. Cusha is often enjoyed during festivities, adding a touch of celebration to the air.
This drink is very important for the Mayan indigenous communities. In ancient rituals, shamans would drink cusha and then spit it over participants, believing it would bring about healing effects.
15. Chicha
Chicha, a traditional Mayan beverage, is made from fermented maize. The mildly alcoholic, slightly sour taste is a testament to the ancient traditions of Guatemala. It's still enjoyed during various traditional events and gatherings.
Do You Want A Guatemalan Drink?
In the heart of Guatemala's rich and diverse culinary landscape, the tapestry of traditional drinks tells a story of the nation's history, culture, and flavors.
These beverages are more than just refreshments – they are an invitation to immerse yourself in the spirit of Guatemala. So, the next time you explore Guatemalan cuisine, be sure to raise a glass and toast to the rich heritage and flavors that these drinks embody. Salud!
---
Related: Most Popular Guatemalan Desserts
Related: Popular Guatemalan Fruits to Try Out