10 Guatemalan Breakfast Foods (What the Locals Eat)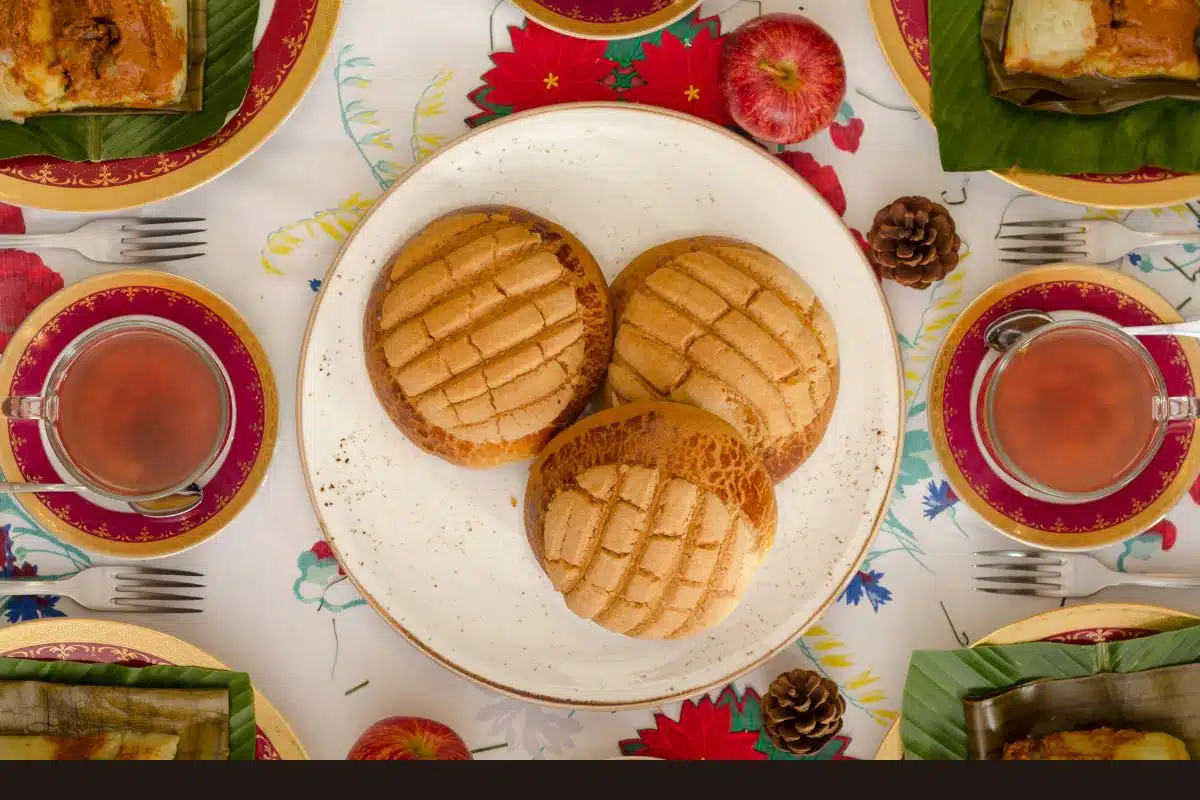 Guatemalan cuisine is vibrant and representative of the country's beautiful culture and breakfast foods hold a special place in Guatemala. They're all about the spirit of tradition, community, and a deep-rooted love of diverse flavors.
Guatemalan breakfast foods feature local, fresh produce and traditional ingredients, celebrating the rich agricultural heritage of the country.
Now, let's delve into the heart of Guatemalan breakfasts and explore ten delicious dishes that grace the morning tables across the country.
1. Desayuno Chapin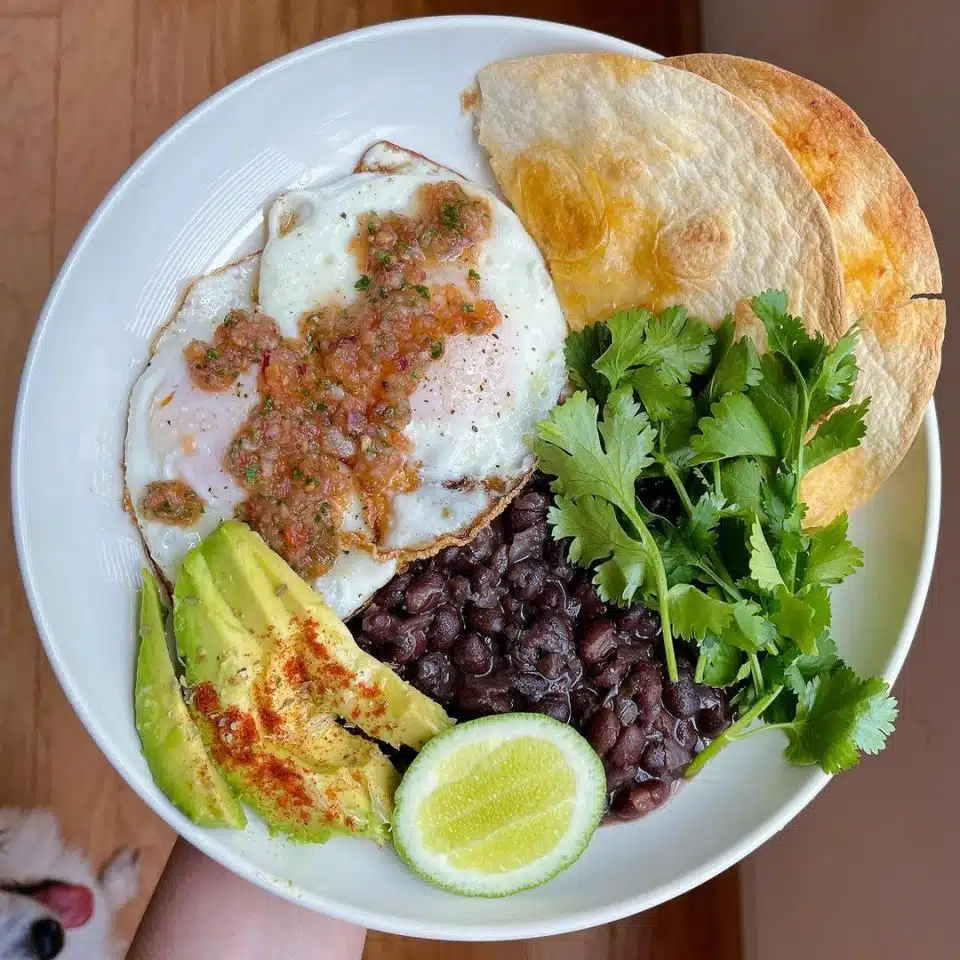 Desayuno Chapin, or the Chapin breakfast, is a true Guatemalan classic. The word chapin is a local term referring to the Guatemalan people.
This hearty breakfast usually includes scrambled eggs, fried plantains, refried black beans, cheese, and often a side of tortillas. It's a fulfilling meal that perfectly balances flavors, textures, and nutritional elements.
Some additional ingredients include avocado, sour cream, and is accompanied by a cup of coffee.
2. Chilaquiles de Tortilla
Chilaquiles de tortilla is a dish made from fried or stale tortillas soaked in a flavorful tomato and chili sauce. The tortillas are cut into quarters, fried until crispy, and then simmered in the sauce. It's commonly garnished with cheese, cream, and refried beans, and sometimes topped with eggs.
This breakfast food offers a burst of flavors. The crunch of the tortillas, the tanginess of the tomato-chili sauce, the creaminess of the cheese, and the cream topping make the chilaquiles the perfect mix for a fulfilling breakfast.
3. Tamalitos de Chipilín
Tamalitos de chipilín are traditional tamales made with chipilín, a leafy green native to Central America. The masa (dough) is mixed with chipilín and often filled with a savory mixture of chicken or pork. These tamales are wrapped in banana leaves and then steamed.
Tamalitos de chipilín are not exclusive to breakfast, although many Guatemalan homes enjoy them early in the morning.
4. Molletes Mañaneros
Molletes mañaneros are a popular breakfast choice in Guatemala, consisting of bolillo bread slices topped with refried beans and melted cheese. The warm, crusty bread combined with creamy refried beans and gooey melted cheese offers a comforting and delightful taste.
This dish is simple yet satisfying, making it a staple for a quick and tasty breakfast.
5. Huevos Rancheros
Huevos Rancheros is a classic in Latin American cuisine and it is enjoyed throughout the region – for ex., it's also one of the most popular Mexican dishes.
It is a simple recipe, consisting of fried eggs placed on lightly fried corn tortillas and topped with a spicy tomato-chili sauce. The bold flavors of the spicy sauce combined with the richness of the eggs create a flavorful breakfast. Huevos Rancheros are often garnished with avocado, refried beans, and cheese.
6. Huevos Divorciados
Huevos divorciados, meaning divorced eggs, are a playful and colorful breakfast dish. Two fried eggs sit atop tortillas, each covered in a different sauce: one with a spicy red tomato sauce and the other with a milder green tomatillo sauce.
The contrast between the spicy red sauce and the tangy green sauce adds a delicious flavor dimension to this dish, all while complementing the creamy eggs.
7. Tamales
Tamales are a cornerstone of Guatemalan cuisine and are typically enjoyed for breakfast. These are made of masa filled with various ingredients such as meats, chicken, or beans, then wrapped in banana leaves and steamed.
There's different types of tamales, all used for different occasions. The most popular, however, is the Tamal Colorado, or red tamale. This is also a traditional Christmas food in Guatemala. Many households in the country will get together to cook them and enjoy as a family.
8. Tamales Dulces
Tamales dulces, or sweet tamales, are a beloved traditional Guatemalan breakfast. They are made with a sweetened corn masa mixture, often flavored with spices such as cinnamon and filled with raisins, prunes, or other dried fruits. Just like all other types of tamales, they're wrapped in banana leaves and steamed.
Traditional breakfast foods in Guatemala are rarely sweet, so these tamales bring something else to the table. The sweet, cinnamon-infused masa combined with the raisins or prunes offers a delightful contrast to the earthy banana leaves, creating a unique and delicious breakfast treat.
9. Pan Dulce
Pan dulce, or sweet bread, is a beloved breakfast treat in Guatemala. This assortment of sweet pastries is enjoyed with coffee or hot chocolate. It is local custom to dip the pan dulce in your hot drink, providing a more satisfying experience.
Each pastry is uniquely crafted, offering a variety of flavors and textures. There are different types of pan dulce, which you can purchase at any local bakery. Some of the most popular are:
Champurradas
Cachitos
Conchas
Pan de manteca
Roscas
Campechanas
10. Tortillas con Queso Chancol
Tortillas con queso Chancol are warm corn tortillas filled with melted Chancol cheese. This is a special type of local cheese, created by the Italian Giuseppe Azzari, who moved to Guatemala and lived in the town of Chancol, Huehuetenango. He then moved to Nebaj, Quiché, where he started selling the cheese to the locals.
It became so popular, he taught the recipe to many others, and it is now a special dish in many restaurants all over the country.
This simple yet tasty breakfast option is a crowd-pleaser.
Ready to Try Some Guatemalan Breakfast Foods?
Guatemalan breakfast foods offer a tantalizing journey through a world of diverse flavors and culinary traditions. From the hearty desayuno chapin to the spicy and tangy huevos divorciados, each dish is a testament to Guatemala's rich cultural tapestry.
We hope you get to try some of these incredible breakfast options the next time you're visiting Guatemala. Embrace the warmth and flavors of the country, one breakfast bite at a time!
---
Related: Most Popular Guatemalan Desserts & Sweets
Related: Popular Guatemalan Fruits to Try Out