Fante Fante (Ghanaian Fish Stew)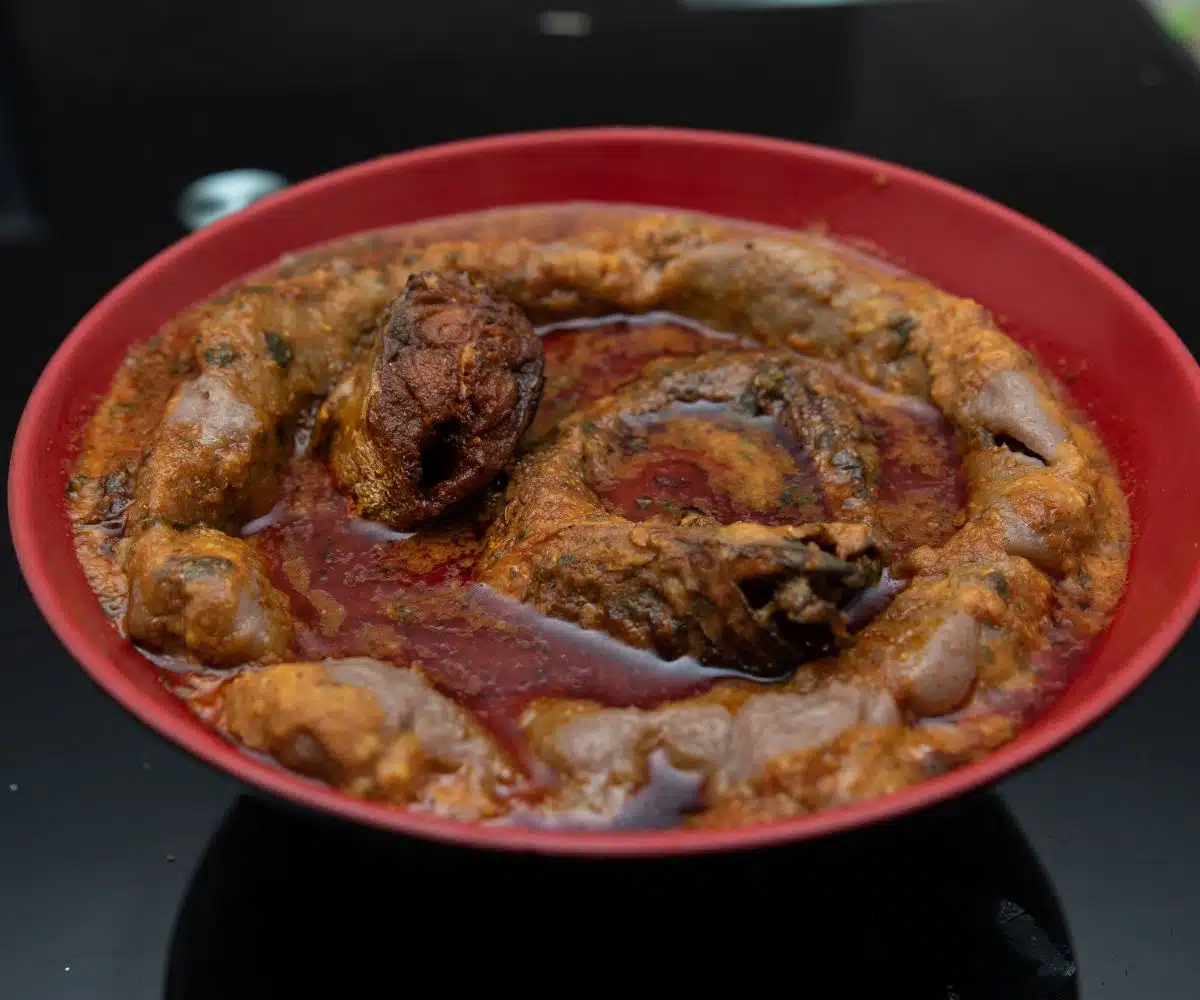 Fante Fante, also known as fisherman's stew, is a delicious dish from the central region of Ghana. Because of its wonderful taste, this stew has become popular throughout the country.
It's frequently served with banku or kenkey.
Enjoy this classic Ghanian fish stew recipe.
Fante Fante
Ingredients
1

tilapia/ pompano

Use any preferred firm white fish of your choice eg Tilapia, Red snapper

500g

fresh tomatoes

1

scotch bonnet pepper

1

onion (diced)

1

tsp

dried thyme

1

tsp

dried parsley

4

tbsp

vegetable oil

palm oil

1

tbsp

garlic (freshly chopped)

1

tsp

ginger (freshly grated)
Instructions
Wash and clean the fish thoroughly removing the scales and dirt. Set aside.

Wash the fresh tomatoes, pepper, and onions, and blend using a blender till a smooth mixture is obtained.

Pour the vegetable oil into a clean saucepan and heat for around 2-3 minutes, then add the diced onions, ginger, and garlic and simmer for 2 minutes before adding the thyme, parsley, and bay leaves. Cook for another 10-15 minutes, or until it begins to bubble.

Now add your mixed veggie combination. Cook on medium heat for 10 minutes.

Finally, add the tilapia fish and simmer for 5 minutes, stirring once (to avoid breaking up the fish). Serve your dish with banku, fufu, and/or kenkey.
Notes