El Salvador's Top 15 Desserts
El Salvador is the smallest country on the region and has access to the warm Pacific coast as well as cool highlands. It is known for the warmth of its people and it is common for friends and family to get together at around 5 pm to enjoy each other's company while they savor a delicious traditional dessert and a good cup of coffee.
Salvadorans have a wide array of options when it comes to sweets. Delicious and simple to prepare, Salvadoran desserts reflect the blend of indigenous food with ingredients introduced by Europeans. So without further delay, let's explore the most popular desserts in this tiny, beautiful country.
1. Empanadas de Leche o Frijol (Plantain Pastry Stuffed with Milk Custard or Fried Beans)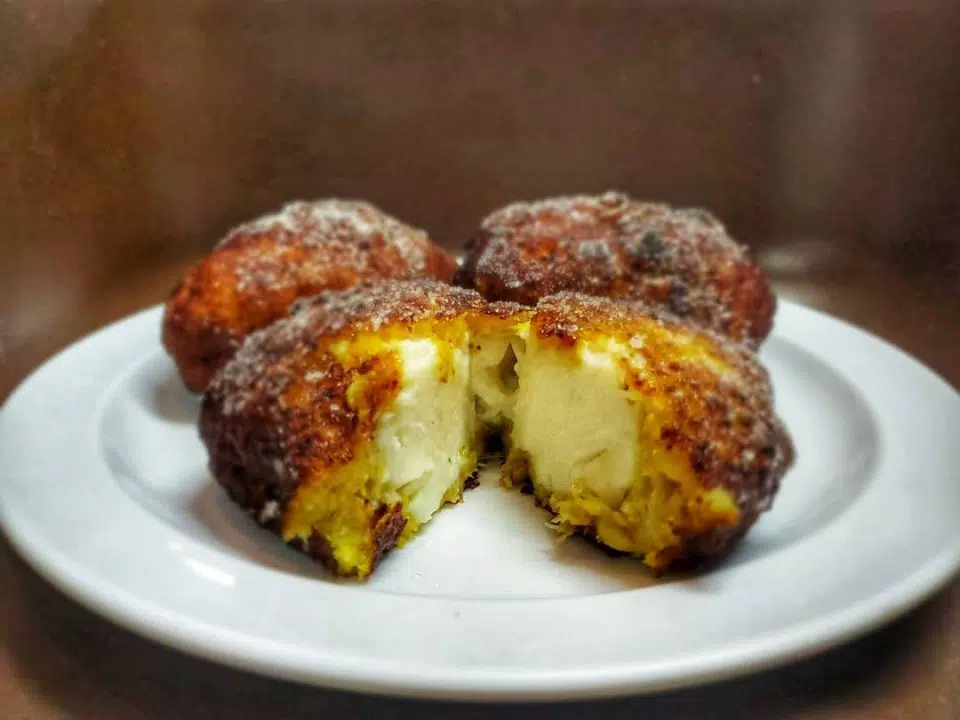 Empanadas are a truly delicious, plantain-based dessert. They are made from a plantain dough, which is stuffed with either milk custard or fried beans. The first step is to mash the plantains until they are smooth, which becomes the empanadas' outer dough.
Once stuffed, the empanadas are fried and can be coated with sugar. Milk custard empanadas are sweeter than fried beans empanadas. However, they both have a smooth texture and a delicious taste.
2. Quesadilla (Salvadoran Sweet Cheese Cake)
This typical cheese-based dessert has a very rich texture and a slightly salty taste. The dough is prepared with milk, eggs, butter, flour, and (of course) cheese, usually Queso Duro. Literally translated, it is "hard cheese", quite similar to Parmesan.
Quesadillas are always topped with sesame seeds. You will surely enjoy the rich texture and the sweet, yet slightly salty taste of this unique dessert. Salvadorans love it so much that many have it for breakfast. It goes great with a cup of coffee or hot chocolate.
3. Atol de Elote (Corn Beverage)
This thick, sweet, heavenly-tasting beverage originates from Mayan cuisine. It is made with fresh corn, milk, sugar, water, salt, and cinnamon. It is served hot and is often eaten with a spoon due to its thick texture.
Many Salvadorans like to enjoy this beverage with other corn-based foods, such as tamales de elote (corn tamales).
4. Torrejas (French Toast with Sweet Sauce)
This popular Easter dessert is made with Torta de Yema (egg yolk bread). The first step is to cut the bread into thick slices. These are then soaked in a thick mixture of milk, sugar, eggs, oil, cinnamon, and salt and then fried.
Once they are fried, they are left to soak in a special syrup made with Dulce de Panela (unrefined whole cane sugar). You will surely enjoy their rich texture and sweet taste.
Editor's Note: Torrejas are also a very popular dessert in neighboring Honduras.
5. Arroz con Leche (Rice with Milk)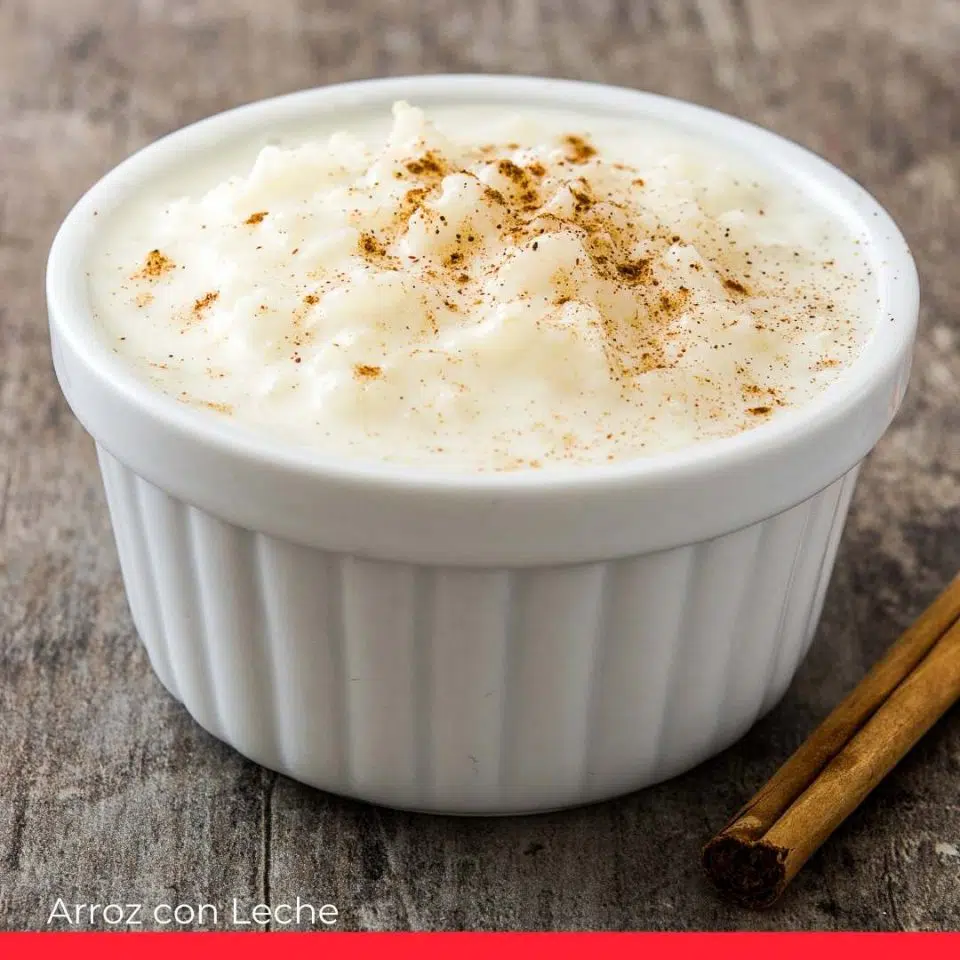 This dessert is quite popular through Latin America and easy to make. It is as simple as it is delicious. All the ingredients you need are milk, rice, cinnamon, and sugar. First, you mix the ingredients in a bowl and then you just boil it until it is soft.
This dessert originates from Spanish cuisine and it can be served both warm and cold.
6. Nuégados (Salvadoran Fritters)
Nuégados, or Salvadoran fritters, are one of the most traditional Salvadoran desserts. You can choose from three types of fritter. First, we have buñuelos de huevo (egg fritters), which are prepared by mixing eggs, flour, salt, baking powder, and water.
Secondly, we have nuégados de yucca (cassava fritters), which are a mixture of oil, salt, and cassava root. Finally, we have nuégados de masa (corn-dough fritters), which are prepared by mixing corn dough with oil and salt.
These fritters are deep-fried and served with a special honey made with water and panela (unrefined whole cane sugar).
7. Tres Leches (Milk Cake)
The literal translation of this sweet and light dessert is "three milks." This is because it contains three types of milk: condensed milk, evaporated milk, and of course, natural milk.
These three ingredients are mixed with flour, eggs, sugar, vanilla extract, and baking powder. Once the cake is baked, it is left to cool and refrigerated for a few hours. You will definitely enjoy the moist and spongy texture.
8. Semita (Jam-filled Pastry)
This is one of the most popular and beloved desserts in El Salvador. Semita is basically a tart of bread dough with a delicious jam filling. Semita de piña (semita with pineapple jam filling) is the most popular. There are two types of semita: semita pacha (flat semita) and semita alta (tall semita).
The flat semita consists of two layers of dough with jam in the middle. It is definitely less bready than tall semita, which has a third layer of dough. Both types of semita are decorated with a criss cross pattern on the top.
You will definitely love the soft texture and the rich and sweet jam filling. Many Salvadorans enjoy a piece of semita as a mid-morning or mid-afternoon snack. It goes great with a cup of coffee.
9. Marquesote (Salvadoran Traditional Cake)
Marquesote is a classic traditional cake loved by Salvadorans. It is prepared with eggs, flour, sugar, cinnamon, and vanilla. You will love its fluffy texture. It pairs great with a cup of coffee, tea, or hot chocolate.
10. Leche Poleada (Salvadoran Vanilla Custard)
Creamy and sweet, leche poleada is another Salvadoran favorite. The ingredients for this delicious dessert are milk, eggs, cornstarch, sugar, vanilla, and margarine.
Cornstarch is particularly important since it thickens the custard. Leche poleada is usually topped with cinnamon powder and can be served warm or cold.
11. Chocobananos (Chocolate Bananas)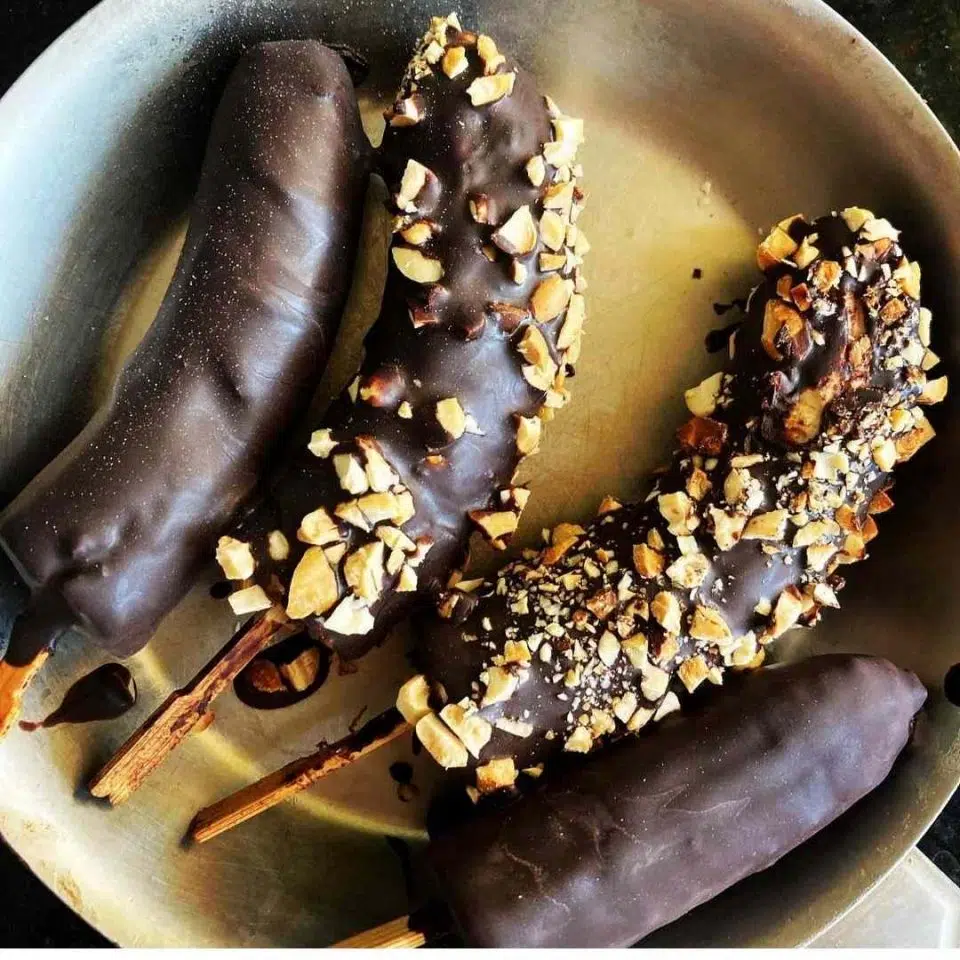 Chocobananos are a popular street dessert in El Salvador. They are extremely easy to make and children love them. They are simply frozen bananas dipped in chocolate. First, you need to cut the bananas in half and insert a wooden stick into each half. You then refrigerate them for several hours.
Once frozen, they are dipped in hot chocolate. They can be decorated with toppings of choice, such as nuts or even colored sprinkles.
12. Budín (Salvadoran Bread Pudding)
This popular El Salvadorian dessert is super moist and delicious. It is loved by children and adults alike and is interestingly prepared with leftover bread.
This bread is mixed with milk, eggs, butter, sugar, vanilla, baking powder, and bananas. Overripe bananas are actually better for this dessert. You can also decorate your budín with banana slices. You will love this dessert's soft and rich texture.
13. Plátanos en Gloria (Plantain in Syrup)
This popular dessert is quite simple to prepare. The ingredients are ripe and peeled plantains, water, sugar, and one cinnamon stick.
All the ingredients are brought to the boil and simmered for around 20-30 minutes. Guineos en gloria (bananas in syrup) is prepared with the same steps, using banana instead of plantain.
14. Pastel de Plátano (Plantain Cake)
This is a truly unique and delicious dessert. Its ingredients include cheese, beans, and plantains. You will love the layers of plantain dough with the fried beans and cheese in the middle. Since it is not so sweet, many Salvadorans have this for dinner.
15. Ayote en Miel (Squash in Honey Syrup)
This delicious and popular dessert is made with a type of squash called ayote, which is cooked in a special syrup made with dulce de panela (unrefined whole cane sugar) and cinnamon. It is quite simple and easy to prepare.
First, you cut the ayote into small pieces. Then you place the pieces in a large pot, along with dulce de panela and cinnamon. Add water, bring to a boil, and cook over a medium heat for approximately 90 minutes. Ayote en miel can be served warm or cold.
A very similar dessert is mangos en miel (mangos in honey syrup), which is also delicious. Peel the mangos and make a few lengthwise incisions on them. Then place them in a pot, with the dulce de panela and the cinnamon. Add water and bring to a boil. Cook over a medium heat, this time for two to three hours. Mangos en miel can also be served warm or cold. As you see, both ayote en miel and mangos en miel are easy to prepare.
Conclusion
Salvadoran desserts still reflect the blend of indigenous tribes with European settlers. Indigenous foods, such as corn and beans, are mixed with ingredients introduced by Europeans, such as cheese. Most Salvadoran desserts are extremely easy to prepare and they are no less delicious. So if you ever visit this beautiful country, be sure to try this list of 15 Salvadoran desserts.
Related: Most Popular Foods in El Salvador
Related: Popular Christmas Foods in El Salvador