20 Most Popular Salvadoran Christmas Foods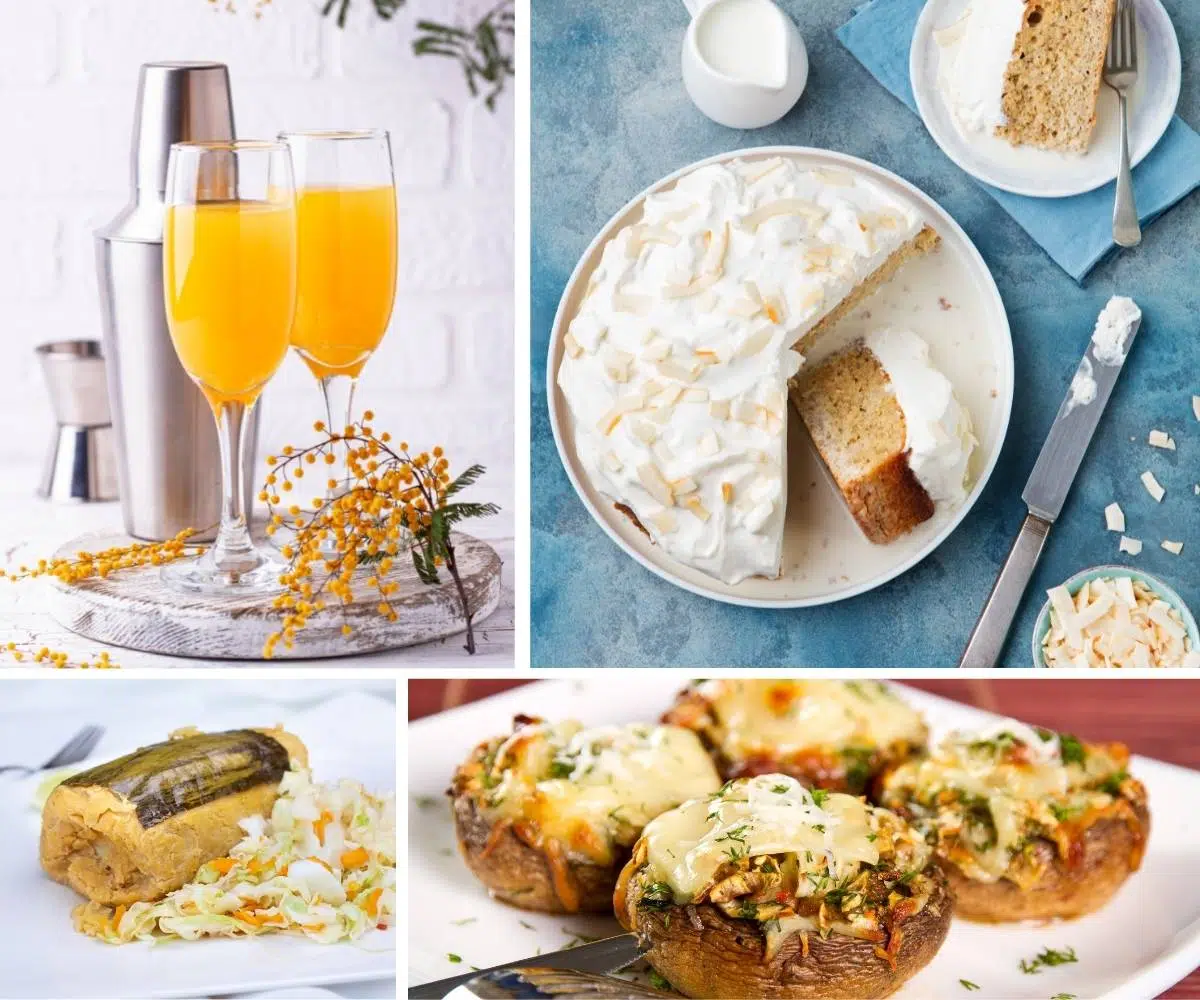 Christmas is, by far, the most eagerly anticipated celebration in El Salvador. People love to get together to enjoy each other's company and the beautiful weather we usually have during this season.
In December, it is very unlikely to rain, the sun is always shining and the sky turns a beautiful shade of purplish blue. There is a cool breeze that characterizes the season. Everyone looks forward to December 24th, Christmas Eve, when family and friends get together to celebrate the most important holiday of the year.
Unlike other countries, where Christmas is celebrated on December 25th, in El Salvador, the celebration begins in the early evening hours of December 24th. Many families attend mass together while others pray together at home.
The Christmas Eve dinner is eagerly awaited by all, and Salvadorans love to celebrate with a variety of delicious food. Dinner is served very late at night. In some homes, it is actually served after midnight. Even young children stay up for this. They know that Santa Claus will arrive and they are eager to open their presents.
The Christmas celebration is definitely a magical time to share and to give thanks for the blessings received and for the year that has just passed. Let's round-up some of the most popular Christmas dishes in El Salvador.
Popular Main Dishes
1. Pavo Salvadoreño en Salsa Criolla (Salvadoran Turkey in Creole Sauce)
The most popular food for Christmas Eve dinner in El Salvador is turkey, and this is the most traditional recipe. The sauce is prepared with onions, garlic, chili, tomatoes, tomato paste, chicken broth, and achiote. Achiote is a reddish spice made with the fruit of the achiote tree, which is native to Latin America.
It also includes relajo salvadoreño (Salvadoran spice mix). This unique spice mix includes dry thyme, sesame seeds, sunflower seeds, pumpkin seeds, bay leaves, and oregano.
First, you wash the turkey with lemon, salt, and vinegar. Then you take a deep bowl and mix butter, achiote, paprika, Worcestershire sauce, mustard, and curry powder it becomes a homogeneous paste. The turkey is basted with this mixture, both inside and out. Then the sauce is poured over the turkey and it is for two to three hours. It is important to turn the turkey over several times while it is being cooked.
Once cooked, the sauce is removed and transferred to a pot. It is boiled again and you have the option of adding bread powder if it is too thin. The sauce is then strained.
The turkey can also be stuffed with a mix of white wine, a little turkey sauce, chicken broth, ground beef, olives, seedless plums, and chopped walnuts.
2. Pierna de Cerdo (Pork Leg)
This dish is also very popular for the Christmas Eve dinner in El Salvador. It is prepared with a special sauce that gives it a unique flavor.
The sauce is made with spices, which include mustard seeds, sesame seeds, thyme, rosemary, bay leaves, peanut seeds, cloves, chile guaque, and achiote. Chile guaque is a type of hot pepper native to Central America.
These spices are toasted over low heat. It is important to stir them continuously to prevent them from burning. They are then blended with white wine. T
he pork leg is bathed with this mixture and left to marinate for 24 hours in the refrigerator. Then, it is put in the oven and is roasted for three hours, turned over, and roasted for another three hours. Th is traditional dish tastes delicious.
3. Lomo de Cerdo con Salsa de Tamarindo y Ciruelas (Pork Loin with Tamarind and Plum Sauce)
What is truly special about this dish is the sauce, which is made with tamarind juice. This juice is extracted from a tropical fruit which grows in pods and tastes both sour and sweet when it is ripe.
It is obtained from the tamarind tree, which grows in tropical climates. The sauce also includes prunes, cornstarch, vinegar, cinnamon sticks, sugar, salt, and pepper.
To prepare this delicious dish, the pork loin is first fried in butter until it is completely browned. It is then put in the oven and later bathed in the sauce.
4. Pollo Relleno con Vegetales, Tocino, Jamón y Chorizo (Chicken Stuffed with Vegetables, Bacon, Ham, and Chorizo Sausage)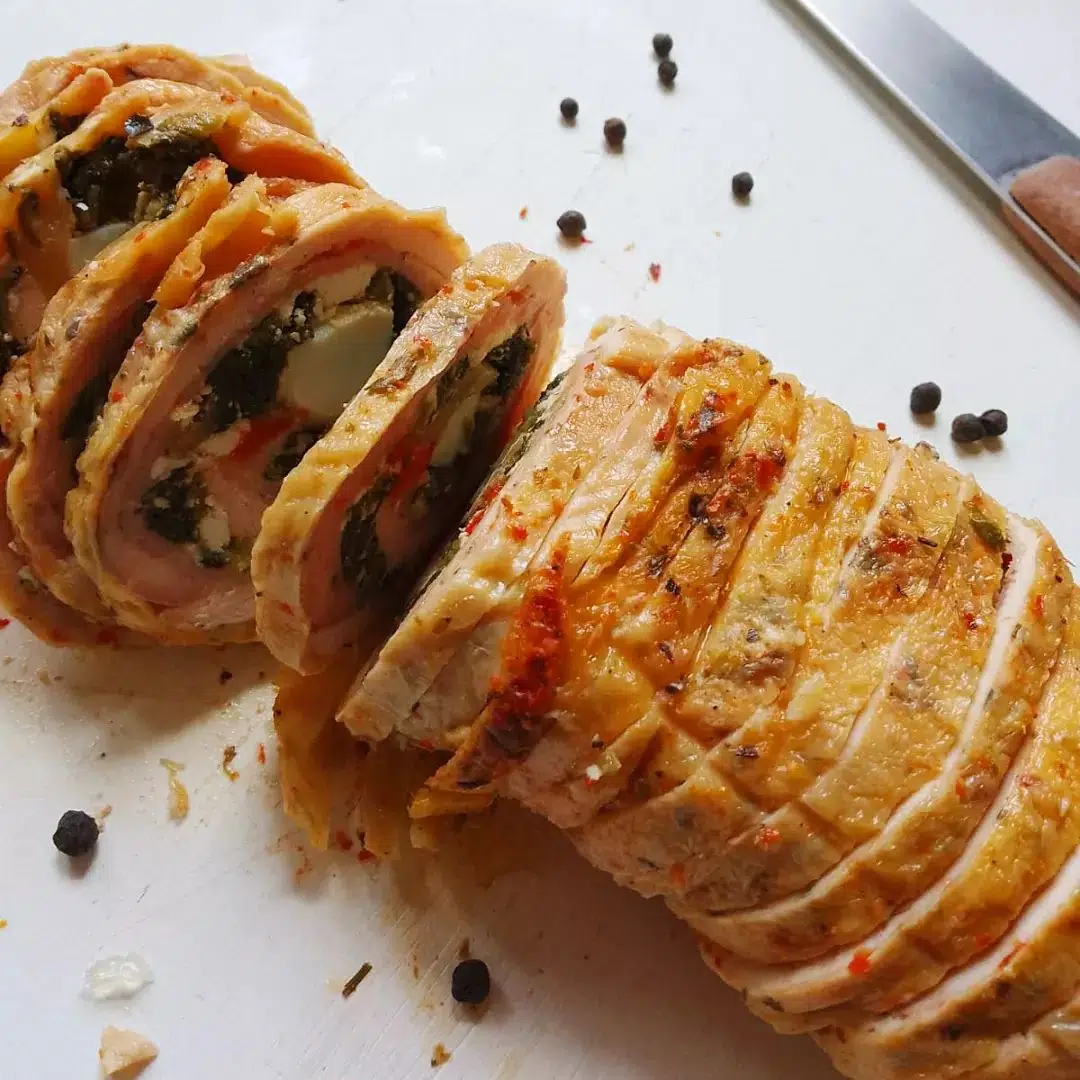 This is also a popular main dish for Christmas dinner. The chicken is stuffed with a variety of ingredients including potatoes, carrots, green chili, onion, garlic, capers, chickpeas, olives, chorizo sausage, bacon, ham, salt, and pepper.
The chicken is bathed in a special sauce, which includes onion, garlic, tomatoes, green chili, chile guaque, cilantro, basil, white wine, and relajo salvadoreño (a Salvadoran spice mix), giving the dish its unique taste.
5. Pan con Pavo (Salvadoran Turkey Sandwich)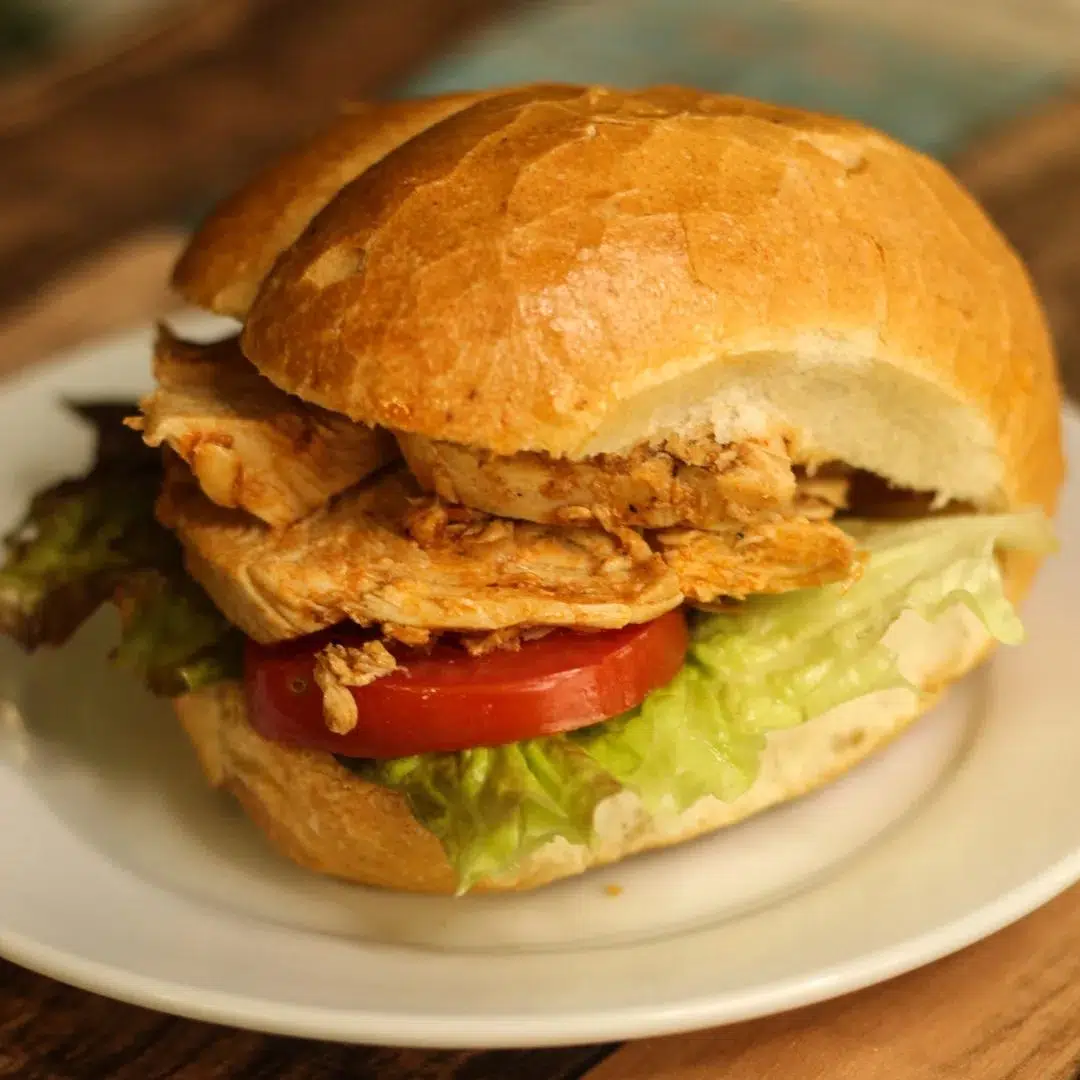 A pan con pavo is essentially a turkey sandwich. What makes it special is the way the turkey is prepared. It is first marinated with local seeds, spices, and garlic, which give the meat a unique flavor.
The turkey is then roasted and the slices are served between bread. This is then topped with a special sauce made with a variety of vegetables, including tomatoes, radish, cucumber, and carrots.
6. Tamales de Gallina (Salvadoran Chicken Tamales)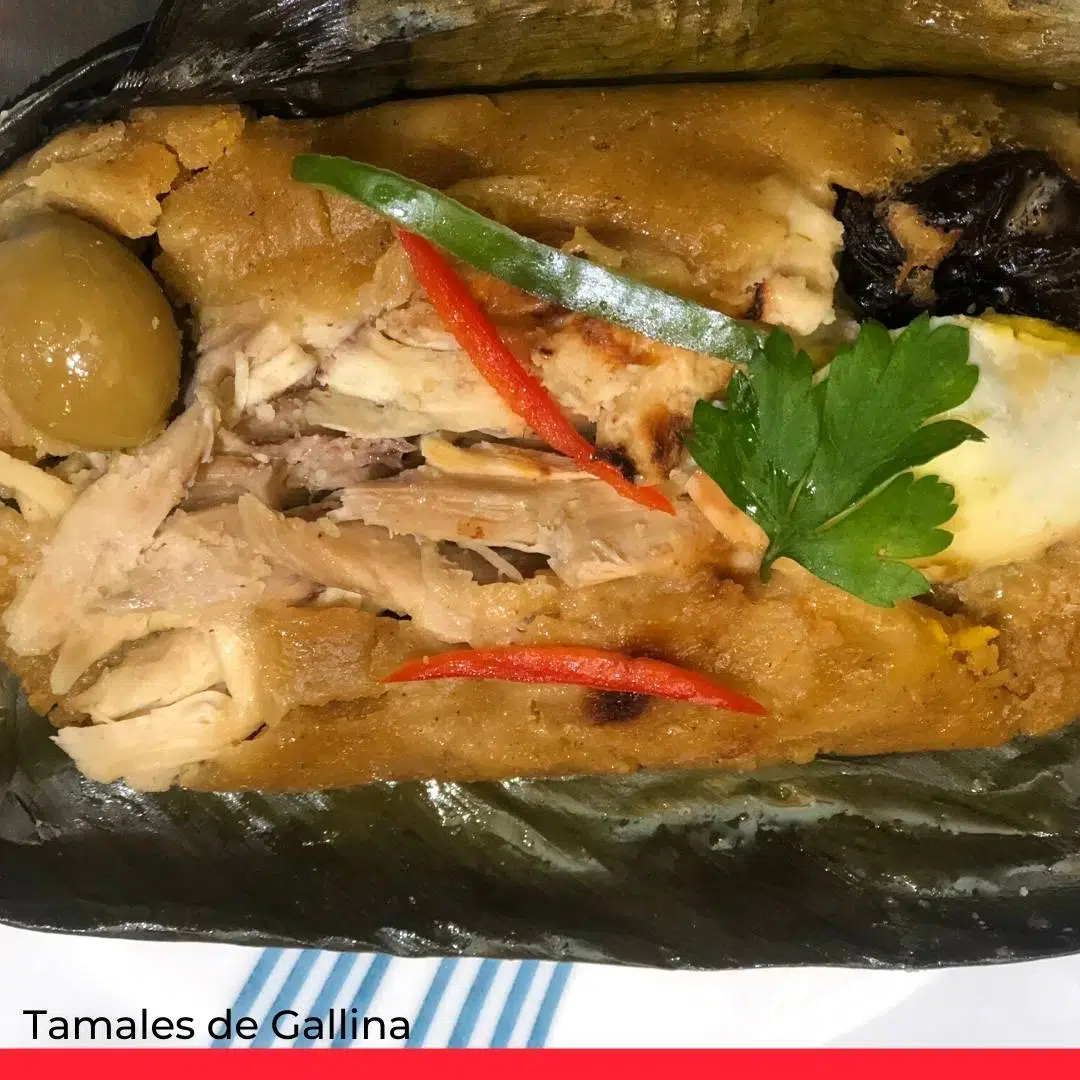 Tamales are eaten all year round. However, many homes keep the tradition of eating chicken tamales for the Christmas holidays. Salvadoran chicken tamales consist of a corn-based dough called masa. The masa is stuffed with chicken, tomato sauce, and vegetables. It is then wrapped in a banana leaf and steamed for hours.
Popular Christmas Side Dishes in El Salvador
7. Hongos Rellenos (Stuffed Mushrooms)
These can be enjoyed either as a delicious appetizer or as a side dish. They basically consist of mushrooms sautéed in garlic and butter, stuffed with red, yellow and green chili peppers.
They are bathed in a creamy sauce made with milk, cheddar cheese, and cornstarch.
8. Arroz Navideño con Almendras y Pasas (Christmas Rice with Almonds and Raisins)
This rice recipe is very traditional for Christmas dinner. All the ingredients you need are rice, chopped almonds, raisins, vegetable broth, salt, and oil. The rice is first placed in a pot with oil and stirred continuously until it changes color. Then you just add the vegetable broth and cook over low heat.
Once the liquid evaporates, you add the raisins and almonds, which have been previously cooked.
9. Ensalada de Coditos (Elbow Pasta Salad)
This side dish is very common for Christmas dinner and can accompany many types of dishes. To prepare it, the elbow pasta is boiled for five minutes and then mixed with mayonnaise, mustard, ham, peas, parsley, celery, and grated carrot.
Alternatively, you can also prepare ensalada de papa (potato salad). Both colorful and delicious, this side dish is perfect for the Christmas Eve feast. It is prepared with potatoes, peas, carrots, onions, coriander leaves, celery, and mayonnaise. It is served cold.
10. Ensalada Navideña (Christmas Salad)
This special and traditional salad is prepared with cashew seeds, pomegranate, peaches, and lettuce. It is dressed with strawberry vinaigrette. It is perfect for accompanying the main course on Christmas Eve.
11. Ensalada de Remolacha (Beet Salad)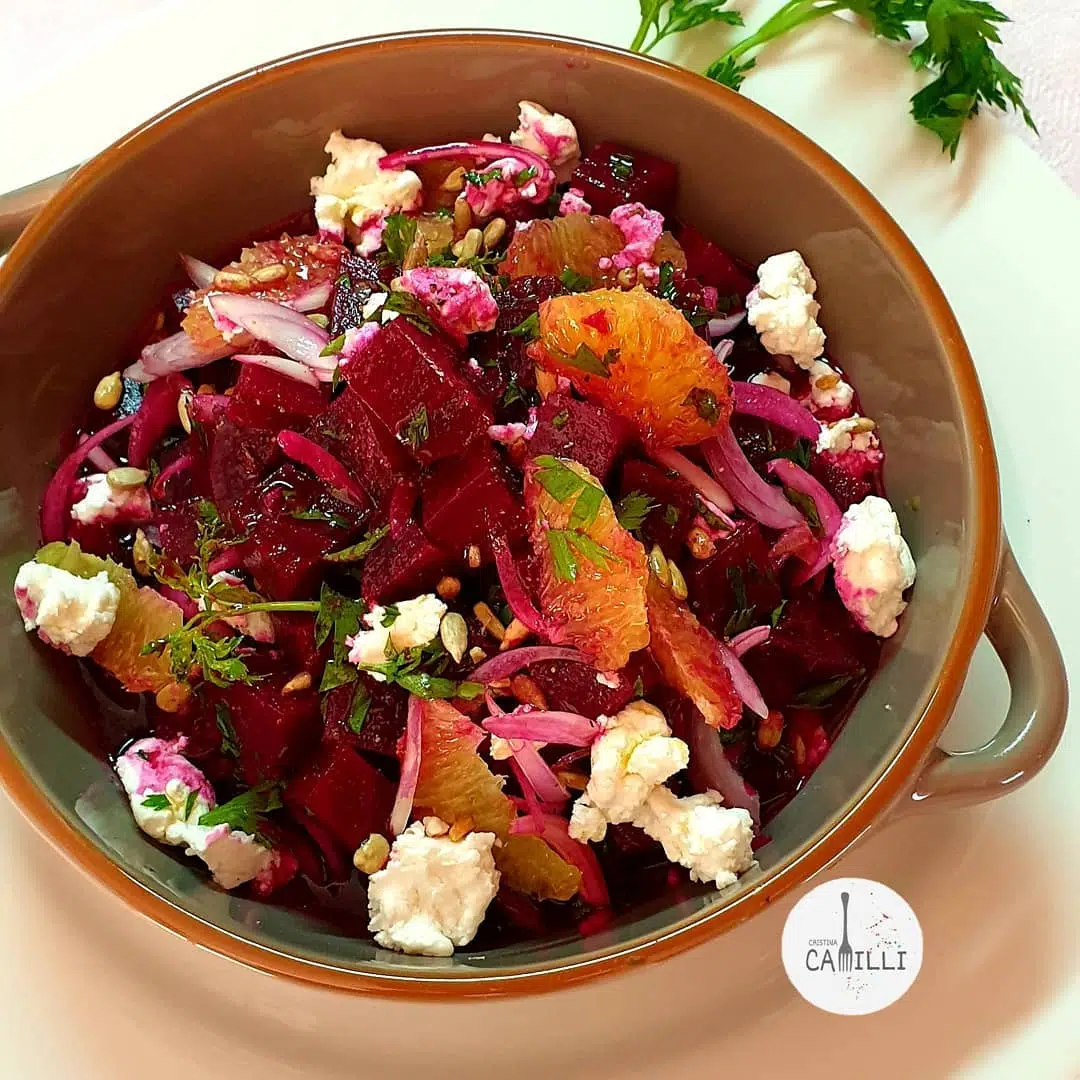 This salad is colorful, delicious, and easy to prepare. The beets are first cooked and then peeled and sliced. These are mixed with slices of jicama, orange segments, peanuts, oregano, vinegar and salt.
Jicama is a sweet root vegetable that gives this salad a truly unique taste.
12. Puré de Yuca (Cassava Purée)
Yuca, or cassava root, is an ingredient that is widely used in Salvadoran cuisine, and Christmas time is no exception. To prepare cassava purée, you first need to peel the yuca. This is then cooked with chicken broth, garlic, and water. Cooked until soft, it is then mashed into a purée and mixed with cream, salt, and pepper.
The purée is placed in a mold and topped with parmesan cheese. Finally, it is baked for 5 minutes until the cheese melts. The taste is truly unique.
13. Puré de Camote (Sweet Potato Purée)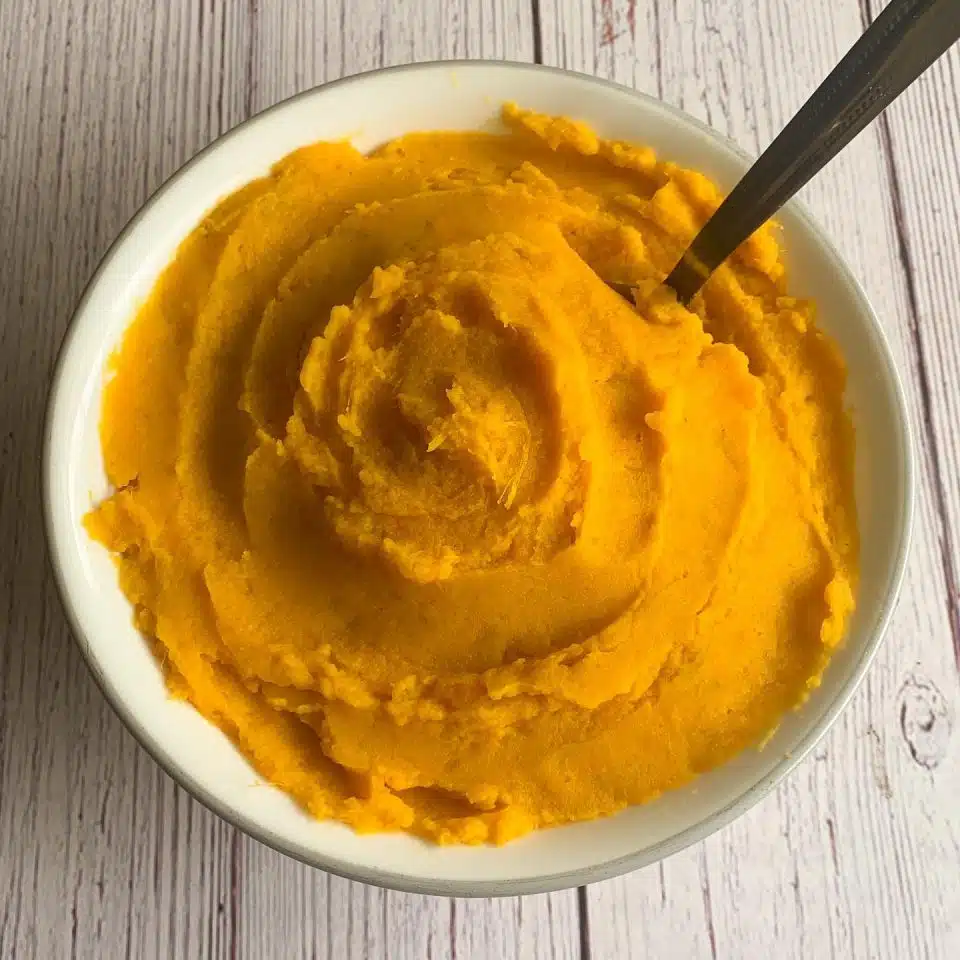 This delicious sweet potato purée can be served as a side dish or as a dessert. To prepare it, you first need to peel the sweet potatoes then boil them in water together with cinnamon sticks, honey, sugar, and coarse pepper.
Once cooked, the sweet potatoes are removed from the pot and mashed with butter, sugar, cinnamon powder, honey, and nutmeg. The mixture is served in a mold and you can place marshmallows on top.
Popular Salavorian Christmas Desserts
14. Semita (Jam-filled Pastry)
Semita is a much loved dessert in El Salvador. It is enjoyed all year round, and especially for the Christmas holidays.
This traditional dessert consists of a delicious tart of bread dough with jam filling. The most popular semita is semita de piña (semita with pineapple jam filling). Semitas are always decorated with a traditional criss-cross pattern on top.
15. Tres Leches (Milk Cake)
Many Salvadoran homes include this dessert as part of their Christmas Eve dinner. Tres leches is a light, yet very sweet dessert, which literally translates as three milks, evaporated, condensed, and natural milk.
These are mixed with sugar, vanilla extract, flour, and eggs. This milk cake has a very moist and had quite a spongy texture.
16. Quesadilla (Salvadoran Sweet Cheese Cake)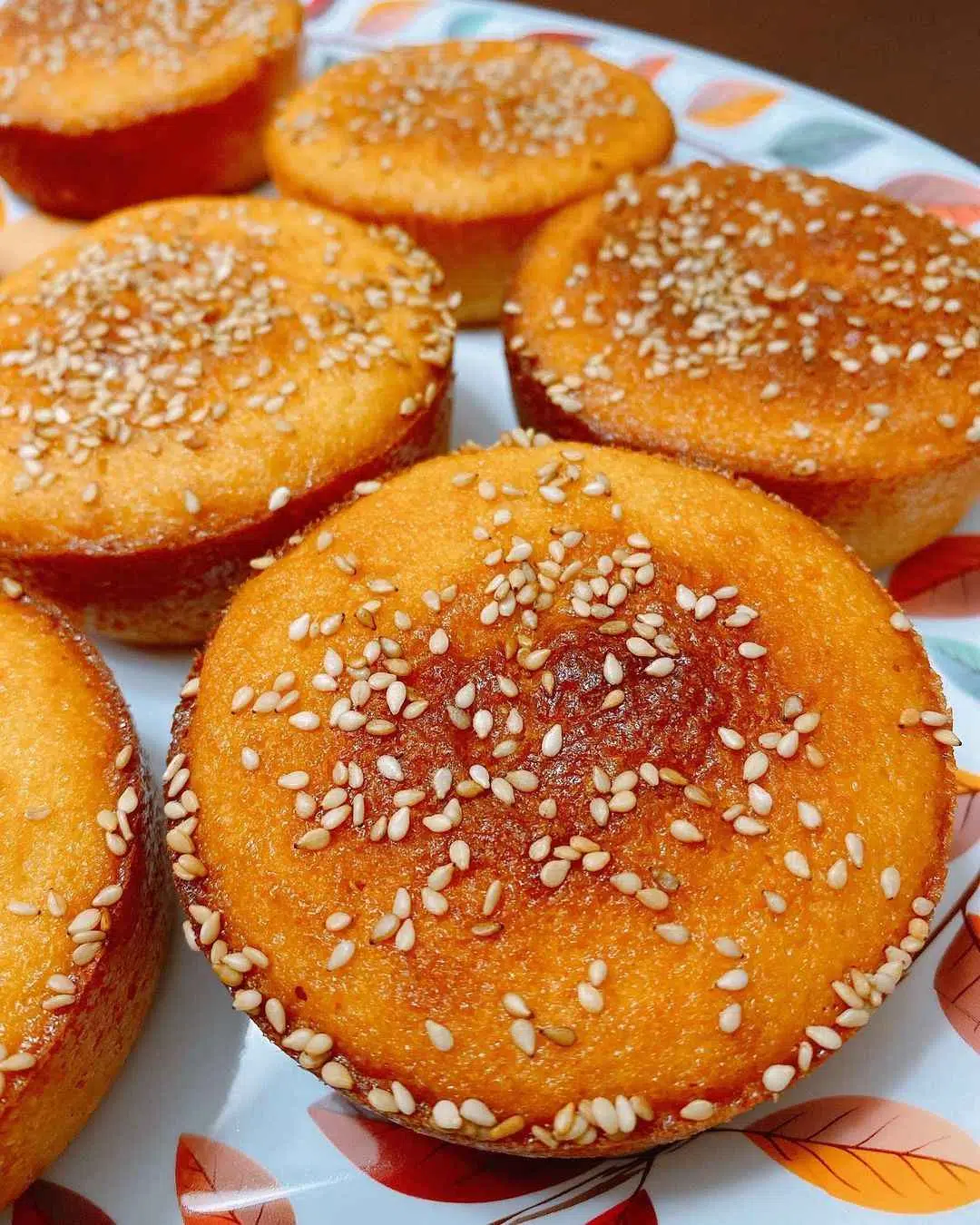 This delicious cheese-based dessert has a rich texture and it is both sweet and slightly salty. The ingredients for the dough include queso duro, butter, eggs, milk, and flour.
Queso duro literally translates as hard cheese, which tastes similar to parmesan. This dessert is always topped with sesame seeds.
17. Budín (Salvadoran Bread Pudding)
Many homes include this traditional dessert as part of their Christmas Eve feast. It is conveniently prepared with leftover bread mixed with overripe bananas, vanilla, sugar, milk, eggs, and baking powder. The texture is soft, moist, and rich.
Popular Drinks
18. Conga (Conga Cocktail)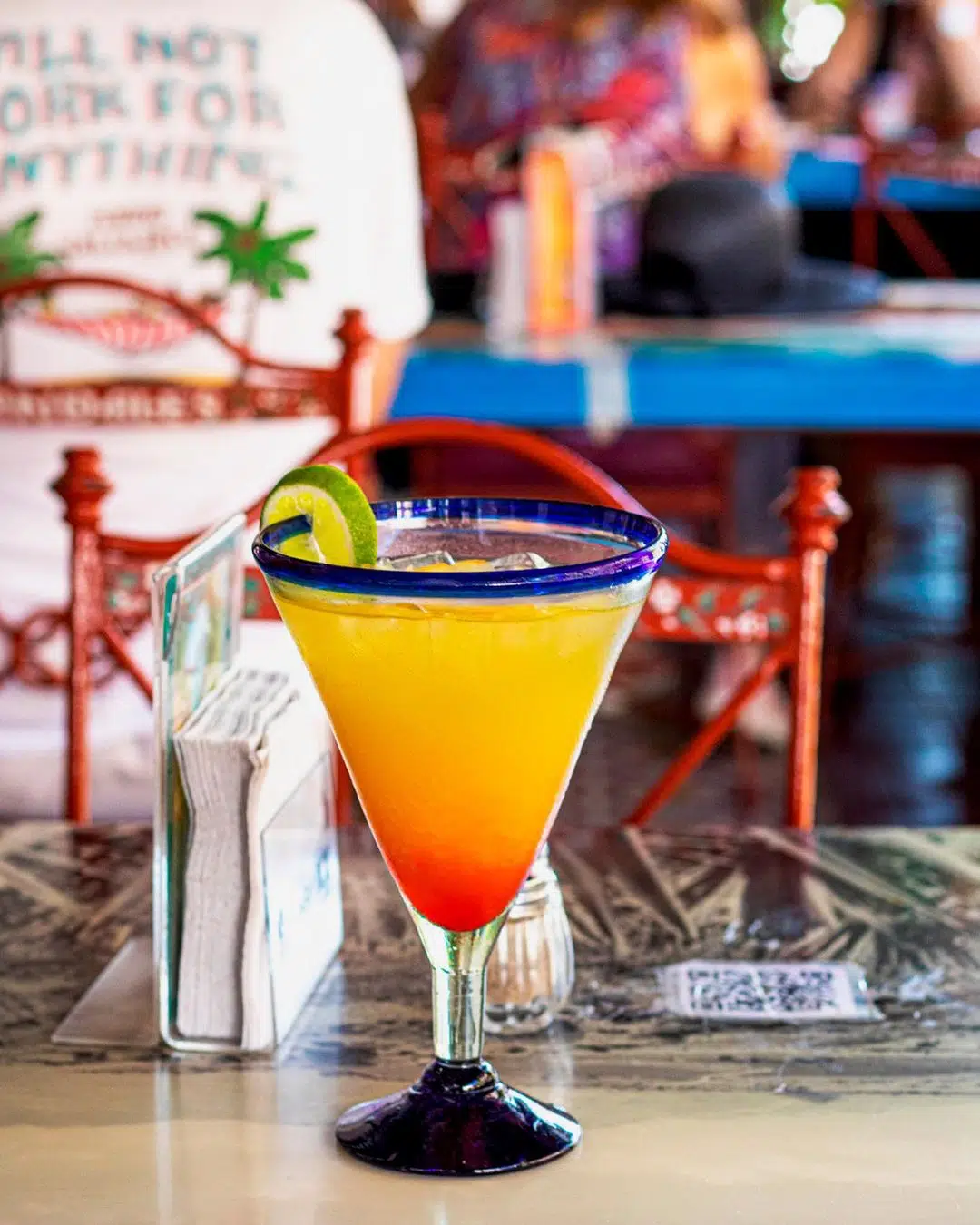 Conga is a delicious and refreshing drink that is usually part of the Christmas dinner feast. It is made with a combination of fruit juices, including pineapple, apple, peach, passion fruit, and orange juice. You also have the option of adding white liquor to it.
19. Horchata (Rice and Seed Drink)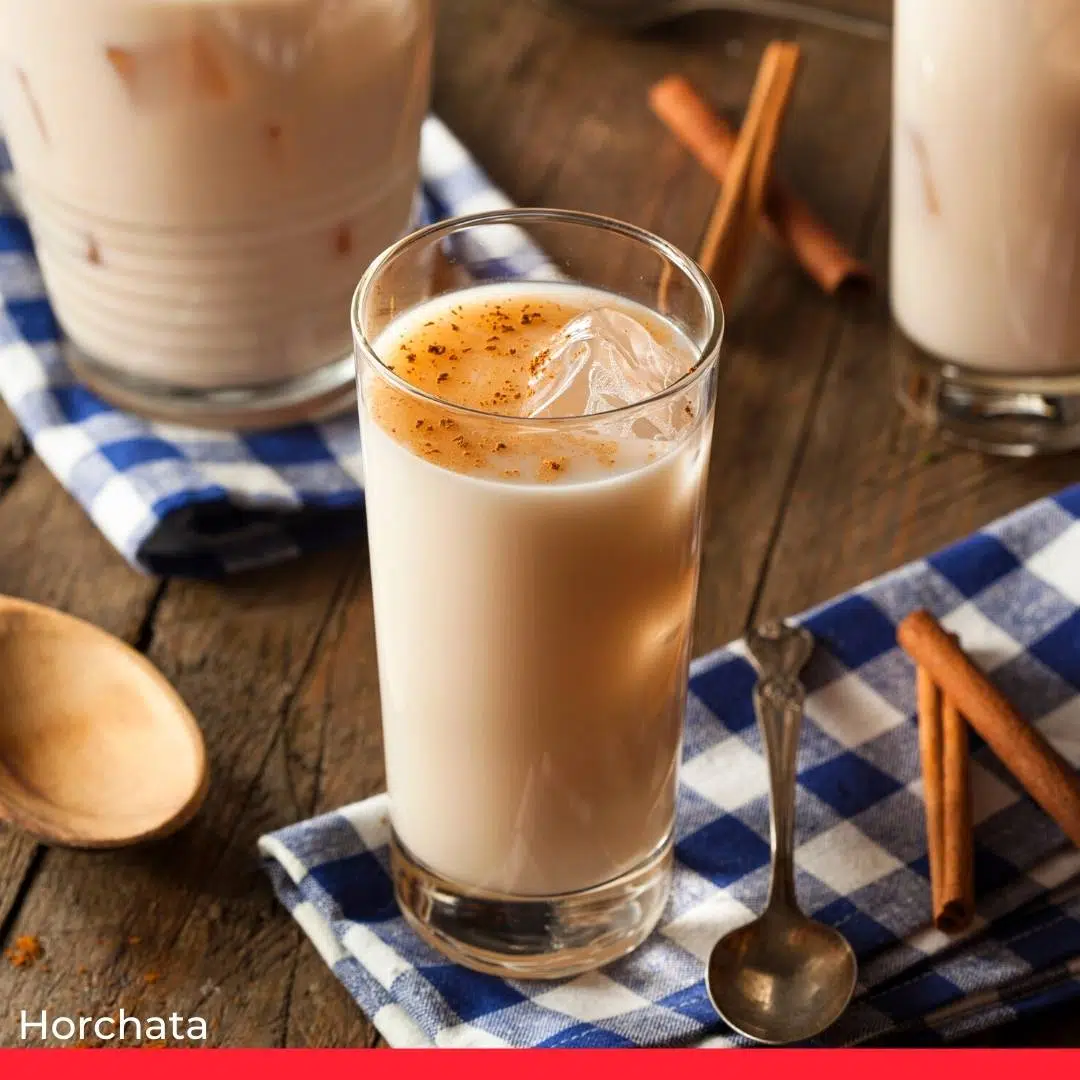 This sweet, nutritional drink is quite popular with children during the Christmas Eve celebration. Horchata is a thick drink prepared with rice, sesame and jicaro seeds, peanuts, vanilla, and milk. It is both creamy and refreshing.
20. Mimosa (Champagne and Orange Juice Cocktail)
This cocktail has only two ingredients: orange juice and either champagne or cava. Cava is a Spanish sparkling wine, which is produced in the same way as champagne but with other grape varieties. Easy and simple to prepare, it is perfect for Christmas Eve celebrations.
---
Related: 25 Popular Foods in El Salvador