15 Traditional Uruguayan Desserts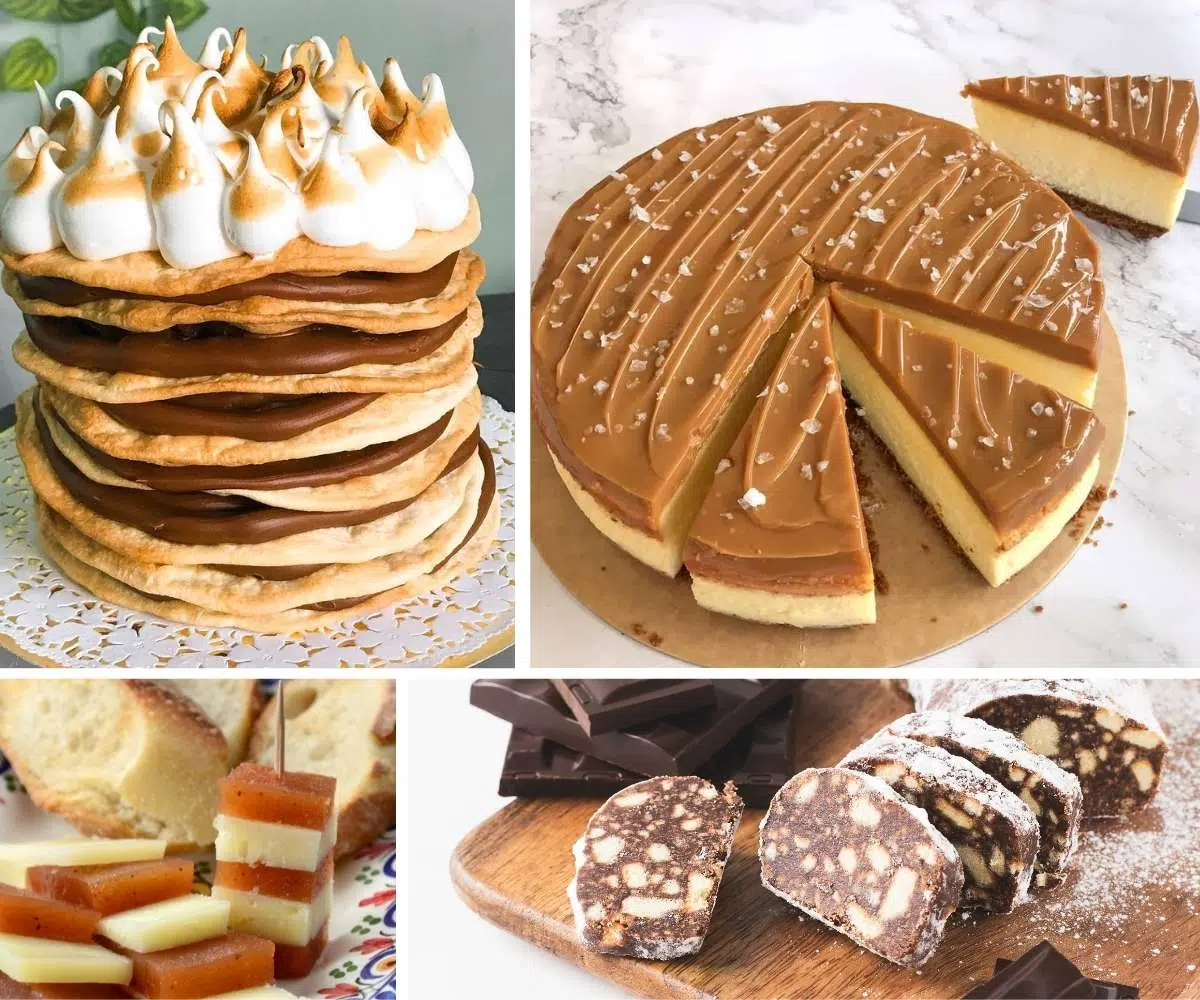 Fun Fact: from a modest population of 70,000 in 1830, Uruguay saw remarkable growth by 1900, reaching a million residents. The secret behind this expansion? The influx of European immigrants, primarily from Spain and Italy. These newcomers not only brought their flavorful culinary customs, but also adapted their dishes to incorporate local ingredients.
Uruguayans have a serious sweet tooth. And let's be honest, who can blame them? After a satisfying meal, the temptation for something sugary is simply irresistible. Brace yourself for a mouthwatering marathon as we reveal the top 15 Uruguayan desserts that you need to try out. These treats will definitely make your taste buds do a happy dance.
1. Chocolate Sausage (Salchichón de Chocolate)
Get ready to be amazed by this fantastic dessert that combines Maria Cookies, chocolate powder, and butter, all in one bowl.
And guess what? You probably have these ingredients in your kitchen already. This recipe isn't just delicious, it's also a great chance for kids and the whole family to have fun together while discovering the joy of cooking.
2. Rice Pudding (Arroz con Leche)
Latin America's rice pudding known locally as arroz con leche is a flavor-packed adventure! With each cook adding their own twist, you can expect hints of orange or lemon peel, the warmth of cinnamon, and even a touch of jelly. Enjoy it chilled or warm – it's your call.
3. Martín Fierro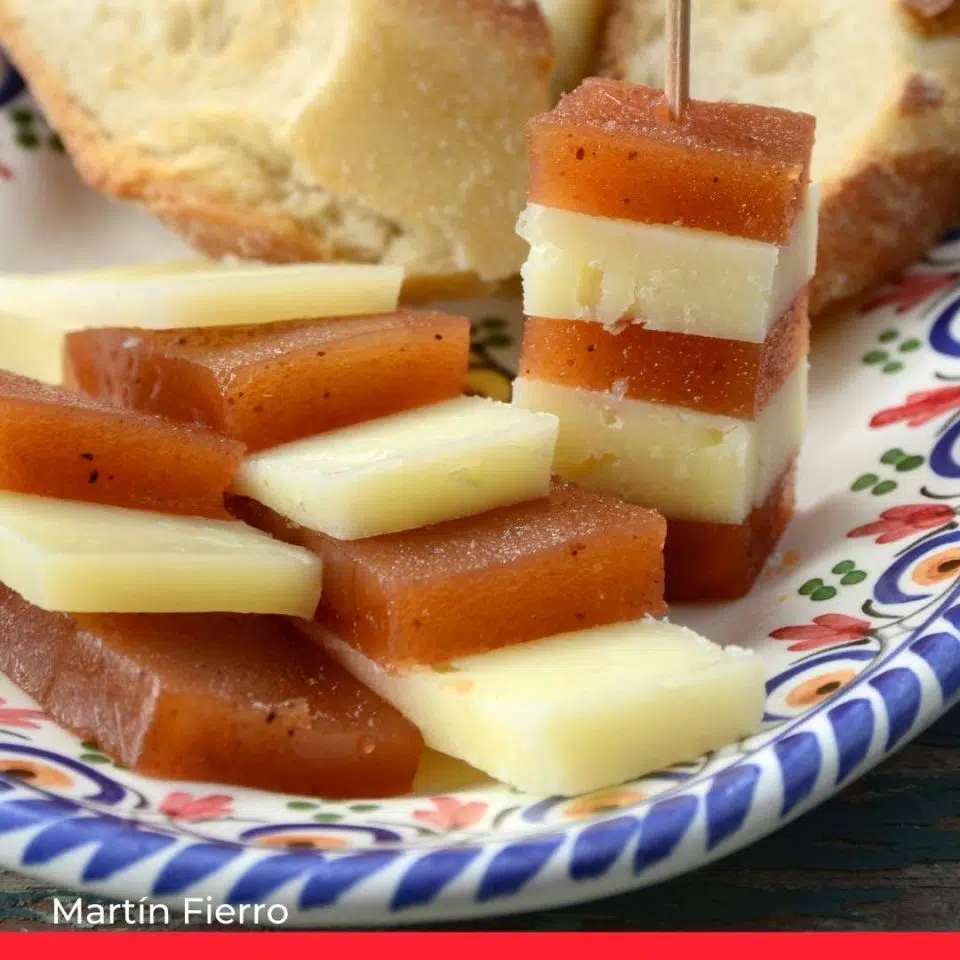 Discover the art of simplicity with a delightful blend of Gruyere cheese and a hint of quince jelly. This traditional dessert effortlessly balances sweetness and sourness, creating a heavenly flavor combination. It's no surprise that this treat is a picnic favorite!
4. Crepes Filled with Dulce de Leche
Move over jellies and jams, dulce de leche is the true champion of Rioplatense sweets! This smooth caramel delight is a household favorite, letting you customize its sweetness by adjusting the amount you spread.
Take your crepe to new heights by drizzling it with caramelized sugar or chocolate sauce.
Dulce de leche is a favorite dessert in neighboring Argentina as well.
5. Massini
The fusion of textures created by the three layers of this dessert creates the perfect bite. 
The layers of this dessert blend beautifully to create a delightful texture with every bite. At the base, a thin and fluffy sponge cake sets the stage. In the middle, some sweet vanilla cream awaits, while a generous layer of caramel adds a satisfying crunch on top.
Rumor has it that an Italian baker created this dessert and gave it the name of the famous tenor Angelo Massini.
6. Rogel Cake (Torta Alfajor)
Once again, we meet the undisputed king of Rioplatense jams – our beloved dulce de leche. The Rogel cake is a full-flavored creation with layers of crispy dough made from eggs and flour, generously filled with dulce de leche.
It's then topped off with a sweet meringue, perfectly browned to create an irresistible visual appeal.
7. Floating Island with Sabayon Sauce (Isla Flotante)
To create this delightful dessert, you only need three simple ingredients: eggs, sugar, and Italian Marsala wine.
The silky smoothness of the floating island dessert takes us back to the magical moments of childhood. It's like reliving the joy of cotton candy melting away, leaving behind enchanting memories that still warm our hearts.
Floating island is a very smooth meringue, cooked in a caramel-lined mold, giving it that gourmet touch of sabayon sauce. The sauce is made with the leftover egg yolks from the meringue, sugar, and Marsala wine. An explosive blend of flavors.
8. Flan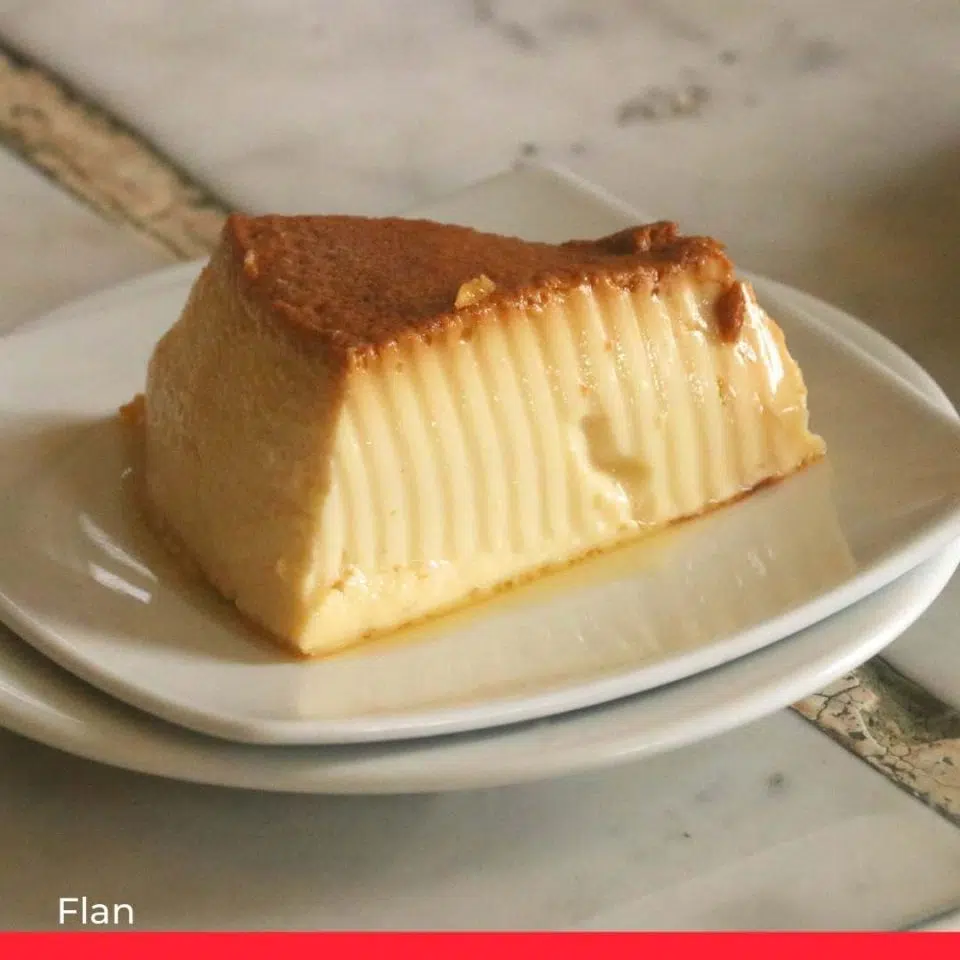 This is another dessert that proves the beauty, made with just eggs, milk, and sugar. Flan is so light and irresistible that you'll find yourself requesting extra portions, savoring every bite and finishing it in no time.
It's a nostalgic family favorite that brings back memories of Grandma's kitchen. And what's the perfect accompaniment? You guessed it – a generous spoonful of dulce de leche.
9. Peaches Preserved in Syrup (Duraznos en Almíbar)
During the spring and summer seasons, peaches are harvested. Centuries ago, chefs discovered a remarkable preservation technique: delicately placing the peaches in sterilized glass jars and soaking them in syrup.
This ensured the fruits' long-lasting freshness, allowing them to be enjoyed throughout the year.
10. Fruit Salad
Fruit salad is a beloved delight that knows no seasonal boundaries. However, in the summertime, when fruits are bursting with their finest flavors, and the heat is on, our enjoyment of eating fruits reaches its peak. There's nothing quite as refreshing as indulging in these natural delights on hot days.
Every cook adds their personal touch, with some opting for finely chopped fruits, while others prefer larger chunks. Some may enhance it with a splash of orange juice, a fizzy twist of sparkling water, or even a dollop of ice cream on the top.
You can easily turn the fruit salad preparation into a fun and lasting memory by gathering friends or family in the kitchen, handing out knives and bowls, and letting everyone peel and cut fruit together.
11. Pasta Frola (Cake with Quince Jelly)
Ever wondered who steals the show in this dessert? Look no further than the quince jelly! With its captivating sweet and sour notes and vibrant reddish color, this sweet treat is truly a feast for the senses.
Pasta Frola consists of a thin, buttery, and sweet dough as the base, topped with a generous layer of quince jam. To complete the treat, a decorative crust is created using the leftover dough, adding an artistic touch to the dessert. For added flavor, some people enjoy sprinkling a bit of grated coconut on top. It pairs perfectly with a cup of tea or coffee.
Editor's Note: Pasta Frola is also a favorite dessert in neighboring Paraguay and Argentina.
12. Chajá
Chaja, a delightful dessert, was created in a confectionery shop located in the northern part of the country. It is made with a special dough called pionono, along with whipped cream, peaches in syrup, and cooked meringues. The dessert gets its name from a bird commonly found in Uruguay.
It is known that the inventor of this dessert, impressed by the abundant and airy plumage of the chajá bird, named this tasteful treat in its honor.
13. Apple Crepes with Ice Cream
Experience the perfect harmony of temperatures in apple crepes served with vanilla ice cream. The warm crepe and the cold ice cream create a fascinating contrast. Not only that, but the sweet crepe and the tangy green apple add a perfect balance of sweetness and acidity.
To enhance this perfect combination of flavors, crispy caramel is added, completing this irresistible treat.
14. Dulce de Leche Cheesecake
This dessert perfectly combines a regional twist with a popular worldwide treat. By adding the delightful sweetness of dulce de leche to the well-known cheesecake, a rich and intensely flavored sweet cream is born.
15. Bread Pudding
This delicious dessert is a fantastic way to use leftover bread from the previous day. With just a few eggs, some sugar, and the cook's special touch (like raisins, orange zest, and cinnamon), this dessert is a staple on Uruguayan tables. It can be enjoyed on its own or with a dollop of sweetened whipped cream.
In the past decade, Latin American immigrants have enriched our kitchen with theirown colors, enticing aromas, and flavors.
New restaurants run by neighboring countries' people have introduced us to cuisines we hadn't experienced before. This demonstrates that cooking is a vibrant and evolving craft, deeply rooted in the history of each region.
---
Related: Most Popular Uruguayan Foods