What to Eat in Milos, Greece: Traditional Dishes to Try Out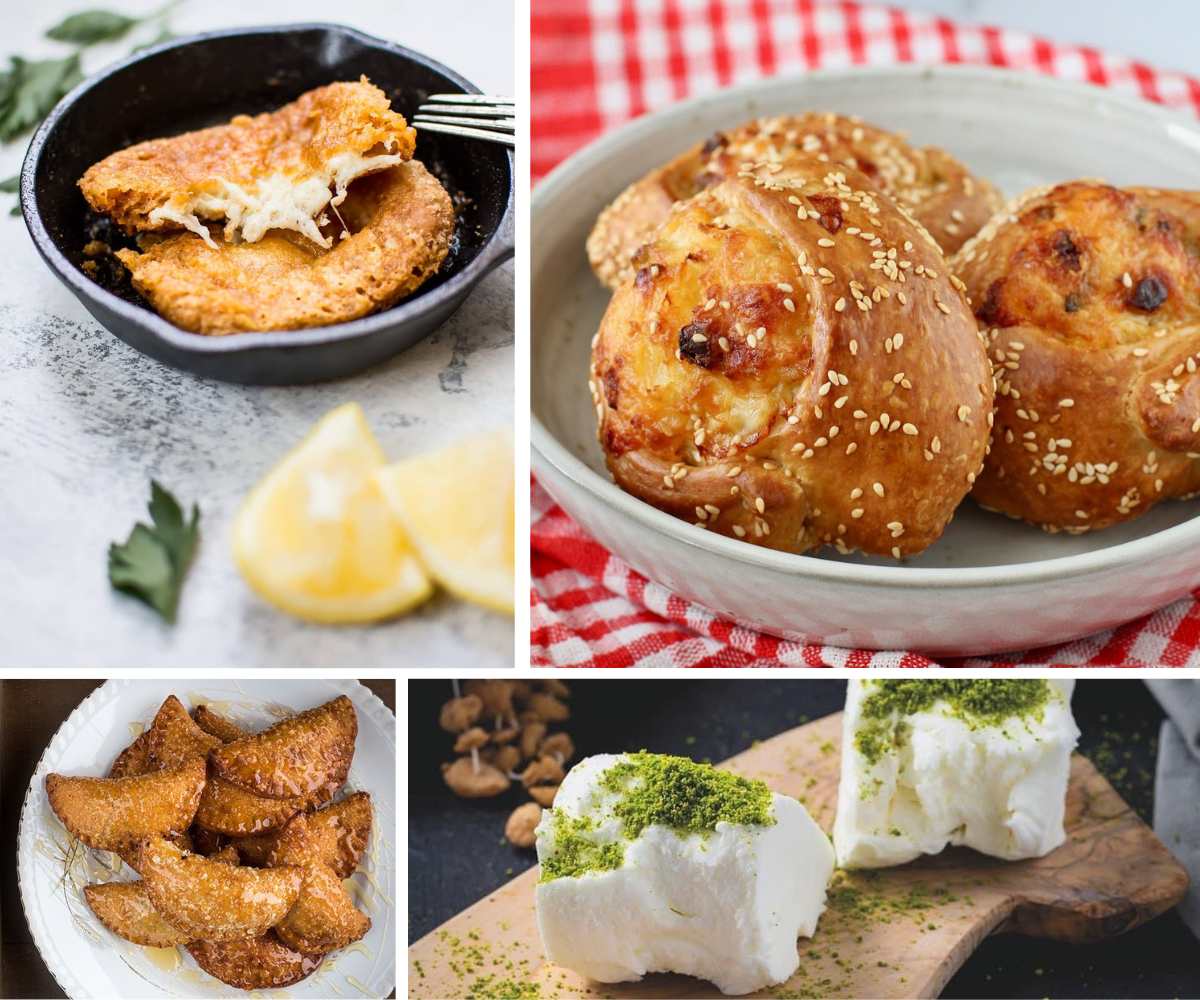 Milos is a gorgeous Greek island in the Cyclades, the most famous island group of the Aegean. Like Santorini, it is a volcanic island, which means stunning rock formations, over 40 fantastic beaches with a great variety of colors of sand, and warm waters – if you know the right spot.
The bonus about Milos is that, unlike Santorini, it does not overflow with tourists, even in high season. 
Milos combines it all – rich history, lush cultural heritage, unique agricultural conditions, and a tradition of living off the land at times when trade or communication were unreliable. All of that translates into amazing local food that has been preserved throughout the ages and that you can enjoy at any of family-owned tavernas!
There are too many local delicacies to list, but we have complied a few of the most popular, both with the locals and Greeks in general, giving you a head start in finding out about food you will fall in love with!
Milos' unique traditional cuisine
As does the food throughout Greece, the cuisine of Milos falls in the category of the Mediterranean cuisine, one of the healthiest in the world. Many of the dishes you will find in Milos are beloved and made all over Greece. However, the unique local circumstances in each region create distinctive variations in products and dishes that characterize each region's local cuisine. It's no different for Milos. 
Historically, Milos has been inhabited non-stop since at least 8000 BC. From the earliest proto-Greek tribes, to Phoenicians, Dorians, and then classical era Greeks, all of the important peoples of antiquity left their mark on Milos. Later, Romans and Byzantines ruled the island and added their own customs and traditions, and so did the Venetians who came after. While the Ottomans ruled Milos, they never settled there.
Instead, Cretans, until the Greek War of Independence in 1821, added their cultural mark on Milos, part of the new Hellenic state that emerged.
All of these areas of traditions, practices, historical events, and cultures have influenced the cuisine of Milos as much as the unique volcanic soil and intense weather conditions. The trading that flourished on the island also added a multicultural flair to the way food was prepared, blending opulence with the frugal but nourishing and flavorful dishes created during hard times.
Milos is renowned for its stock raising and the locally produced meat and dairy products, especially the cheese which is aged in the innumerable volcanic caves. This practice has created a great variety of uniquely tasting Milos cheeses. But the most widely used ingredient in the cuisine of Milos is the locally produced tomato paste, made with a special variety of local small tomatoes. And then there are a variety of dishes that don't feature tomatoes at all!
Get ready for some of the best foods and drinks to enjoy when visiting Milos.
1. Cheeses of Milos
Most of the cheeses produced on Milos are made with goat's milk from the free range goats that roam all over the island. There are at least 10 different types of cheese. Some of them you will only get to taste in pie fillings and other dishes, but others you can enjoy on their own.
Melichloro: This cheese is semi-hard, with a very dark exterior edge. It's very flavorful and guaranteed to make a meal out of bread!
Xiro Mileiko: This cheese is basically melichloro which has been aged for more than six months. The edge is an oily spotted dark, and the more it ages the better it gets. After a whole year of aging, this cheese tastes very much like parmesan.
Athotyria: This cheese is mitzithra (soft white cheese) that has been aged and salted into a semi-hard cheese with a distinctive, elegant taste.
Skotyri: This is a creamy, spreadable cheese traditionally made in sacks, hence its name ("cheese in a sack"). It can be mild or very savory, depending on who makes it!
To learn more about local cheeses, check out our story about the most popular cheeses in Greece.
2.  Manoura Saganaki (Fried Cheese)
Before melichloro cheese becomes a melichloro, it's a soft white goodness called manoura. This is fried over a low heat in a pan with olive oil, to form a thin, delicious crunchy crust, and served immediately with lemon.
You will never taste a better fried (saganaki) cheese!
3. Pitaridia and Plakopites
These are quick pies cooked in the pan. They are either shaped like crescents (pitaridia) or like round disks (plakopites). They are filled with cheese and herbs, the cheese being either manoura or xiro mileiko. They are crunchy on the outside and chewy on the inside, the perfect snack and comfort food.
Pitaridia is also considered a local delicacy in Kos.
4. Skordolazana
The recipe of this beloved dish hails from Venetian times: it's a flat pasta cooked with garlic (which is called "skordo" in Greek). But it's a lot more than that!
The pasta is cooked in a sauce made with the local tomato paste, with added garlic, olive oil, and vinegar. The result is a cheap but opulently rich dish that holds its own in celebration and as a quick comfort food alike.
5. Pork with Tomato Paste
This dish makes use of the unique tomato paste and slow cooking in a wood oven, to yield really tender meat with blended flavors and a delectable sauce. It's accompanied by deep fried potatoes, or kydonates, because they're chopped up thick, unlike French fries.
It's incredibly flavorful and filling, and will make you smile.
6. Skotyrokolokytha
This is a specialty appetizer that you will only find on Milos. It's fried small zucchini – and when we say small, we mean small – which are grown on Milos.
They are deep fried in olive oil, then, once dried, are fried again with skotyri cheese, until they merge fully with the cheese as it melts in the pan. It goes great with any drink on a hot summer's day.
7. Flaounes
These are oven-baked pies made with hand-kneaded dough. The filling is an assortment of wild greens, spinach, rice, raisins, and herbs. This makes the filling a creative endeavor depending on the balance of ingredients each cook uses.
It means you can have different flaounes every single time, and they'll all be incredibly tasty!
8. Mitzithropitakia
This is a dessert made in the tradition of the Cycladic Greek cheesecake: its main ingredient is mitzithra cheese.
A mix of mitzithra, honey, mastic, and cinnamon is placed on a flat base of dough and sprinkled with sesame. The result is a crunchy, lush, fragrant sweet that satisfies all the senses.
9. Koufeto
This is a famous local spoon sweet. A spoon sweet is a fruit or vegetable preserve, traditionally made in Greece. Each region has its own local unique spoon sweet, depending on what the local agricultural conditions produce.
For Milos, that spoon sweet is koufeto, made with squash, honey, and almonds. Its thick syrup is balanced out by the squash, completed by the crunchiness of the almonds. It works great as the finale to a full meal or a side to your coffee. 
10. The Wine of Milos
Milos produces a variety of local wines, but their production is very limited so you will only find them on the island! The wine is aged, much like their cheeses, in the many caves on the island.
There are many varieties that are native to the Cyclades, as well as more popular imports. Look out for Assyrtiko, Malagouzia and Monemvasia, as those are the most distinctively fragrant wines that reflect the Cyclades, but make sure you try the others, too!
Milos is a gorgeous island, with many jewels to its crown, from extreme natural beauty to a long history, and a cultural pluralism wrapped up in the unique local identity. But what makes every memory of Milos vivid is the irresistible food. Our list is barely a beginning of an adventure of fragrance, flavor, love, and hospitality, so while you're in Milos, eat only like the locals!
---
Related: Most Popular Greek Foods
Related: Most Popular Greek Desserts