The Top 10 Foods in Burundi
Located on the shores of Lake Tanganyika, Burundi is a land-locked East African country famous for its national parks and wild reserves that abound in amazing wildlife. It is also famous for its tea and coffee.
Why does the tea in Burundi taste of excellent quality? The country's hills are green and beautiful, making it a perfect place to grow tea leaves. The soil is rich, the altitude is just right, and there's plenty of sunshine. All these amazing things come together to create tea leaves that are bursting with flavor.
And why is Burundi coffee so flavorful? The coffee beans in Burundi grow in rich volcanic soils, which give them a one-of-a-kind flavor. As they mature under the warm African sun, they develop special flavors like citrus and smooth chocolate. The coffee culture in Burundi is a joyful celebration of community and tradition. When you take that first sip of coffee, you can almost feel the dedication to the entire coffee-making process.
The local cuisine is quite diverse, though it varies from urban to rural areas. In Bujumbura, Burundi's capital, and other large cities, you can find many typical East African dishes, as well as international imports, some adapted to the local cuisine.
Burundi was a Belgian colony so expect to find some Belgian and French influences in the capital, as well as Greek, Chinese, Indian, and Thai. So don't hold back; try as many dishes as possible, as it will inspire you to create your own culinary recommendation list for family or friends.
In rural areas, on the other hand, there is less variety as people depend almost exclusively on locally produced agricultural products. Traditional rural dishes are also enjoyed by the country's upper classes and elite, the only difference being how often they are eaten; the elite will eat a traditional dish once a week to sustain their traditional identity while the poor have no other option.
Without further ado, let's round up some of the most popular traditional foods in Burundi.
10. Agatoke
Agatoke is one of the most famous Burundian dishes and is based on plantain, the long, green banana-like vegetable that's so popular throughout Africa and the Caribbean.
The plantain is either boiled or sliced and fried in oil. Amaranth, leeks, red onion, eggplant, garlic, celery, Ndagala (a tiny fish eaten whole), tomatoes, and green pepper are added to the mix. There are several variations of this dish, which may include peas or spaghetti.
9. Renga Renga
Renga Renga is a traditional stew similar to spinach stew but with a stronger taste. The leaves of the plant are boiled and then mixed with green onions, tomatoes, mint, black pepper, palm oil, and salt. To make it even more delicious, dried minced fish meat can be added.
8. Uburobe
Also known as Ubuswage, Uburobe is made from cassava flour (dried in the sun and then ground into a powder). The flour is mixed with water to make a dough, which is then wrapped in banana leaves.
It can be eaten on its own or with a meat soup, beans, or avocado. A very cheap dish, it can also last for almost a month without being refrigerated.
Editor's Note: Cassava is probably Africa's top source of protein. It's a very versatile starch that's also very affordable. On the downside, the plant contains cyanide and can be very dangerous, even lethal, if not properly prepared.
7. Ibijumbu (Sweet Potato)
Sweet potatoes come in many different colors and varieties in Burundi (yellow, red, and white…) and are more popular here than regular ones. They are heavily consumed during the dry season as the sweet potato plant can withstand long periods of drought.
Its sweet taste is especially popular with kids. It is either boiled and served with beans and/or rice or grilled and eaten with freshly prepared spinach and a glass of milk. This is a very simple dish, rich in energy and fiber.
6. Amateke (Taro Root)
Ameteke is a dish based on taro roots, which are cooked with white eggplant, leeks, and tomatoes. The texture is very tender and soft. Also, you'll be greeted with a gentle sweetness from the very first bite. This dish is as cozy as a lazy Sunday morning.
Taro is a perennial plant with tuberous rhizomes originating in Asia. When it comes to taste, this plant offers a starchy flavor, like a mix of potatoes and sweet nuts.
Shortly after being introduced locally at the end of the 19th century, it was eagerly adopted by Burundians.
5. Indagala
These are small fish found in Lake Tanganyika that are super delicious and a great source of protein. Very rich in iron, they are especially valued for the unique flavor they give to any dish.
They are generally consumed as a side dish, but they can also serve as a main (usually deep fried, which makes them super crunchy). To make it even better, you can add some ringed white onions steeped in hot water, vinegar, and lemon.
4. Isombe
This dish is special because it is based on cassava leaves. When it comes to the taste, it's like a mix of earthy and nutty flavors, enhanced by savory seasonings and spices. It is unique to Burundi and you will not find an equivalent in terms of texture and taste anywhere else.
Chop the cassava leaves and cook them in boiling salted water for two straight hours on high heat. Dice the bell pepper, eggplant, and zucchini and fry them for a few minutes in a little oil to release their aroma.
Add the drained cassava leaves, a little water, salt, and a pinch of chili pepper. Cover and cook over low heat for 15 to 20 minutes, until the eggplant is cooked. This dish goes best with rice.
3. Umukeke
This is a type of fish only found in Lake Tanganyika (the second-deepest lake in the world, after Lake Baikal). It is the most "luxurious" traditional food and is, unfortunately, becoming more and more scarce, expensive, and reserved for the rich due to the privatization of fishing areas. Umukeke is either roasted, grilled, or boiled depending on preference.
The grilled Umukeke may be eaten with Uburobe and white onions. There is a good reason why it has held the title of the favorite tourist dish for the last 15 years…
2. Ubugali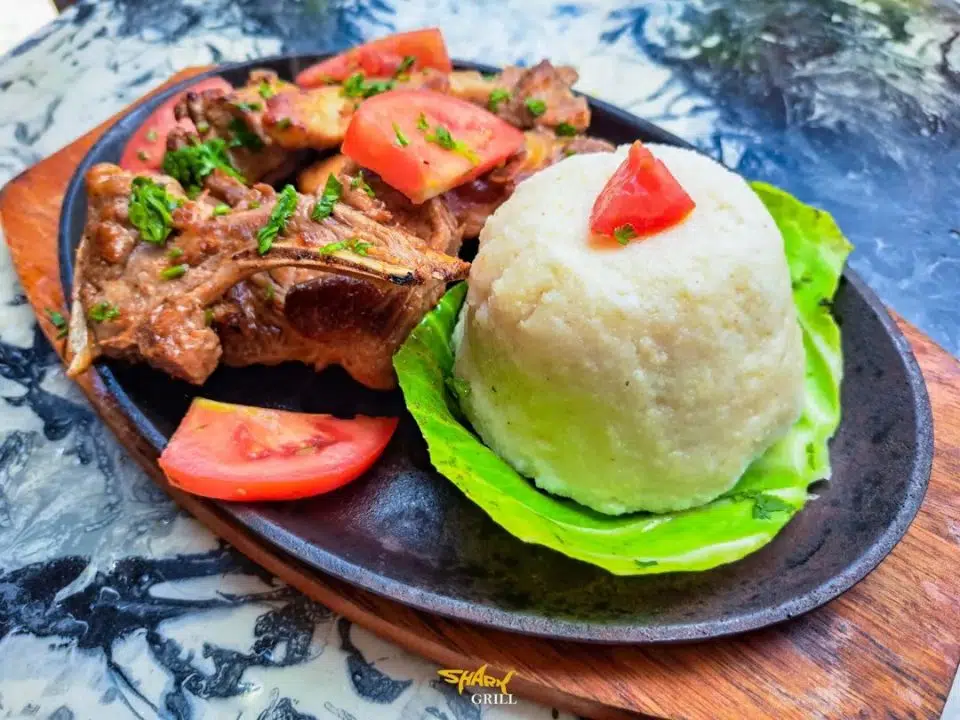 Ugali is a type of stiff maize flour (corn flour) porridge. It is a very popular food in Sub-Saharan Africa and Burundi is no exception.
This dough can be made with many plants such as sorghum, cassava, and others, but the most popular is made with maize. This dish is highly prized, particularly by those who cannot afford the luxury of three meals a day as it is the most energy-boosting dish on the list. While not complicated to make, it does require a little technique.
First, heat some water in a deep pan, making sure it has a strong handle. Sprinkle in about 1 tbsp of maize flour as the water comes to a boil. Keep stirring and pressing the mixture against the sides of the pan to break up the lumps.
As the mixture thickens, it gets more difficult to mix, but keep going and break up those lumps. Once the mixture begins to come away from the sides of the pan, let it cook for 2-3 minutes. It best goes with some beef stew and Renga Renga.
1. Beans (Ibiharage)
"Peek into any Burundian plate and you will find beans".
The bean is undeniably the most popular food in Burundi. Every Burundian eats beans on average once a day and it is a food that has transcended social classes. You will find it in the poorest village in the most remote region but also in the most luxurious villa of Bujumbura City.
First, sort the beans and remove any that are crooked or discolored, as well as any stems, debris, and other dirt. Be very careful of those little pebbles that sometimes slip through when wildcrafting!
Put the beans and water in a pot and bring to a boil. Let it boil for about 1-2 hours.
Burundi is very well known for its drumming, which is totally understandable given how much this art is broadcast to the world. And that is good, but Burundian cuisine is underrated, to say the least. The modern dishes here are among the best in the world, having incorporated in a unique way influences from some of the best gastronomies worldwide – French, Italian, and Belgian.
---
Related: Most Popular Foods in Tanzania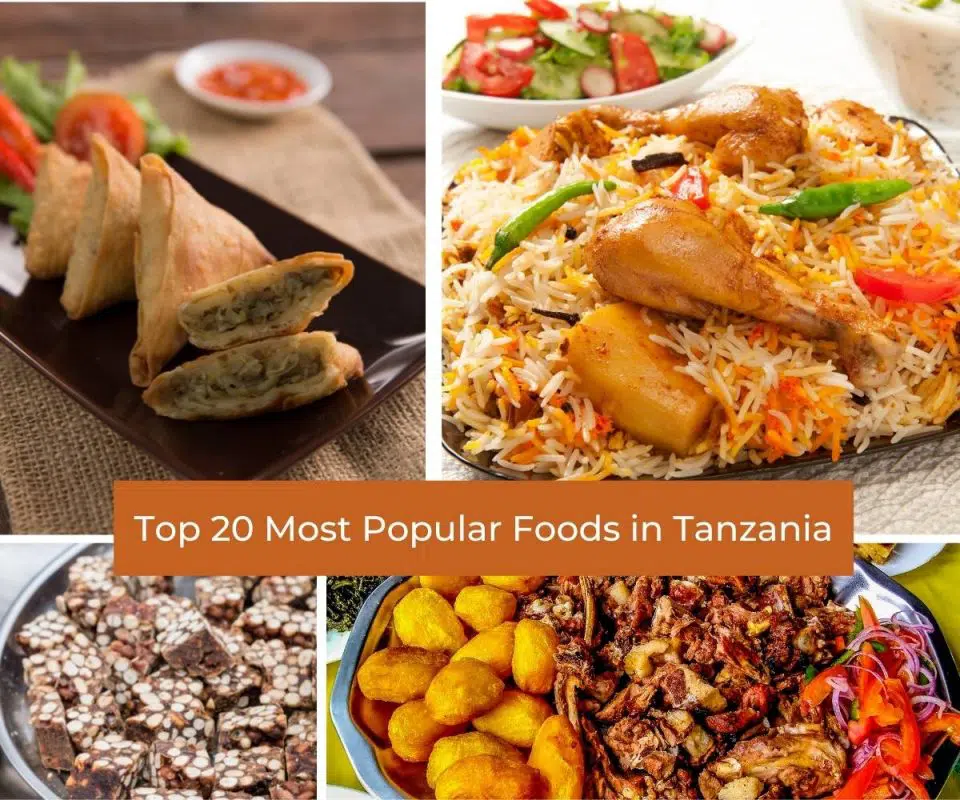 Related: Most Popular African Foods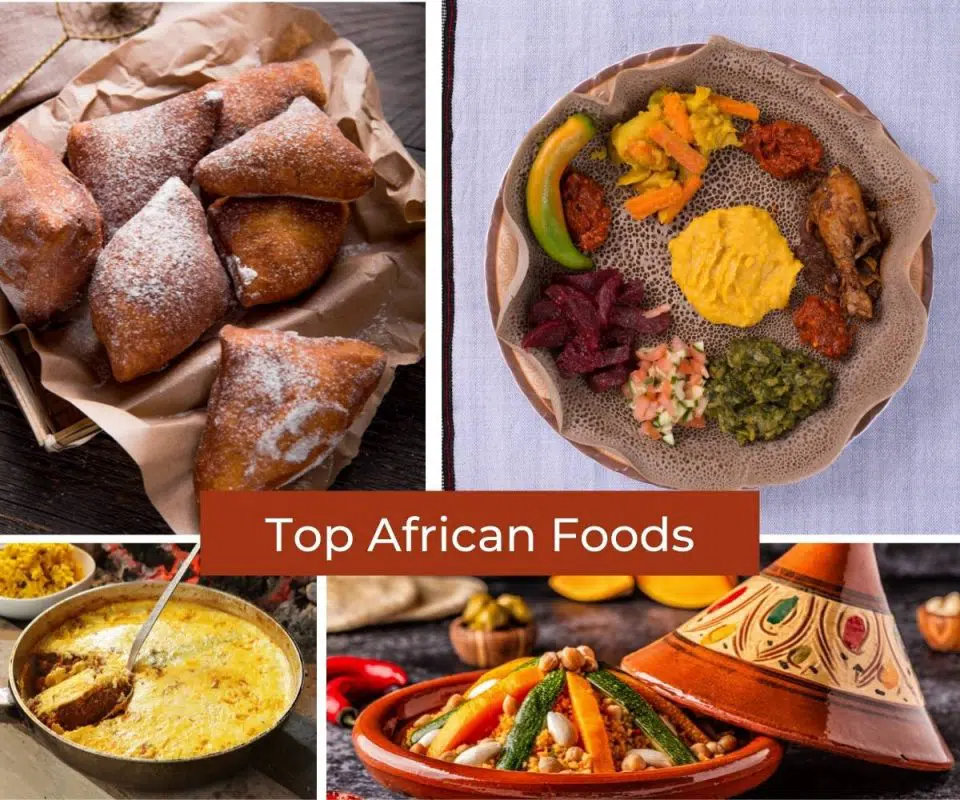 Related: Most Popular Kenyan Foods
Related: Most Popular Foods in Congo