Delicious Bites: Top 15 Popular Romanian Appetizers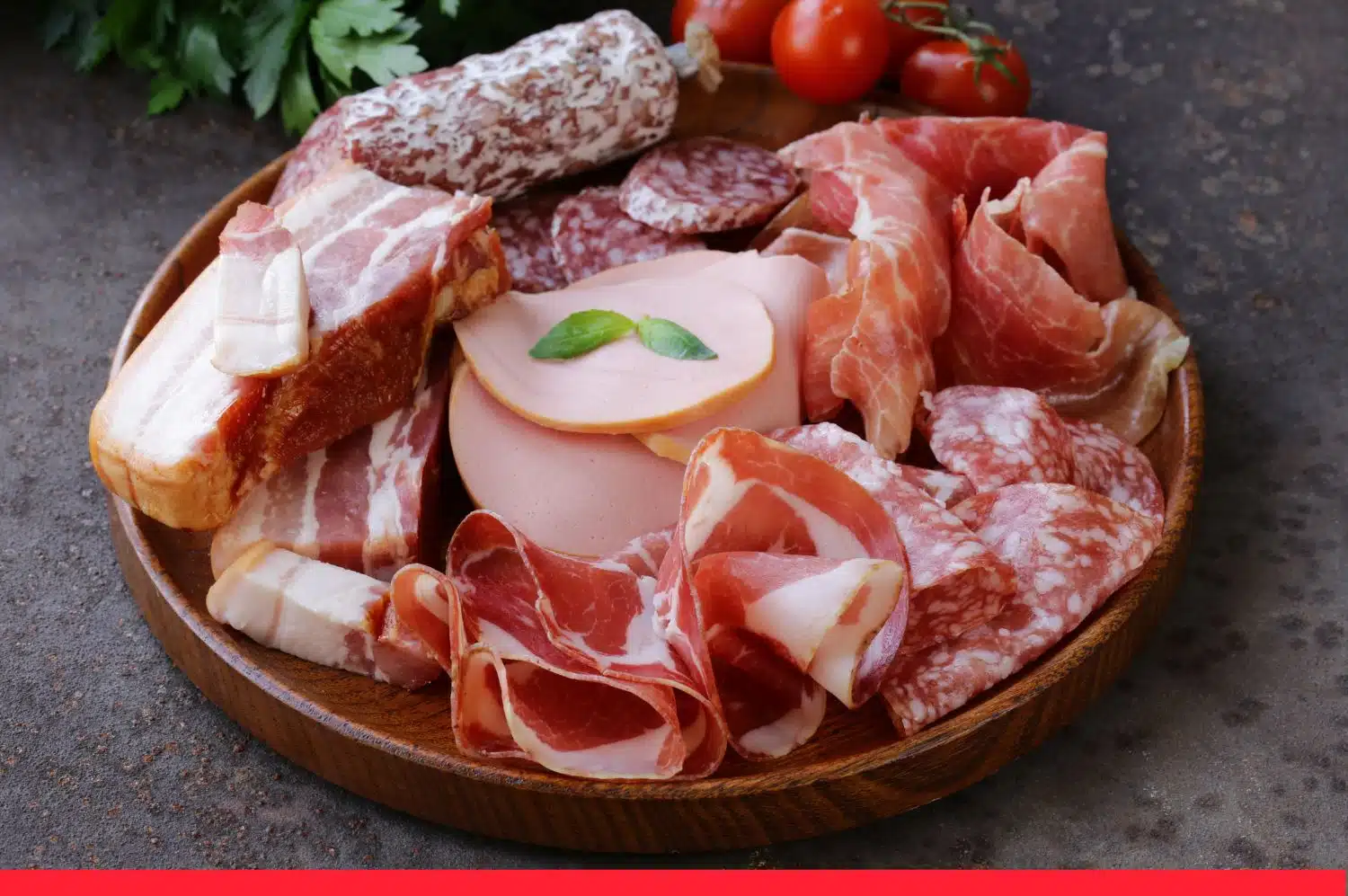 Ever wondered what Romanians serve when they have guests over, celebrate Easter or Christmas, or for special occasions like birthday parties and weddings? This article unveils the top 15 popular Romanian appetizers that you must try while in Romania.
Let's start with some trivia on the local appetizer's culture, called "antreuri".
In Romania, appetizers are generally served on special occasions like Christmas, Easter, birthday parties, baptism parties and weddings. It's the first meal served when all the guests gather at the tables, marking the beginning of a delightful night.
However, unlike other cultures like Italy and Spain, Romanians don't have the habit of ordering appetizers when dining out at restaurants. Since Romania isn't among the wealthiest nations, appetizers are rarely on the menu for casual outings with loved ones.
Romanian appetizers have a distinctive blend of Central, Eastern European and Balkan influences, and you'll find many popular Romanian appetizers in other cuisines, in some form or the other.
If you're feeling hungry, be prepared to crave these delicious treats even more as you read about them. So, let's begin our journey through the irresistible world of Romanian appetizers and explore the flavors that await you.
1. Roasted Vegetable Spread (Zacuscă)
Zacusca is one of the most beloved Romanian appetizers, an absolutely delicious vegetable spread that can be enjoyed in the morning or as a starter before the main course. It is based on a creamy vegetable blend, typically made with eggplants (or beans) and roasted red peppers, infused with flavorful tomato juice.
Zacusca is generally enjoyed on a slice of bread, but sometimes it can also accompany grilled meats or mushrooms. It is usually prepared during the summer and fall months when fresh produce are plentiful, sealed in jars, stored in the pantry, and enjoyed throughout the winter.
2. Eggplant Salad (Salată de vinete)
Eggplant salad is a very popular Romanian appetizer that can be found in most homes and is served on almost all celebratory occasions.
It is made by grilling eggplant and mixing it with freshly chopped onions and homemade mayonnaise resulting in a smoky and creamy mixture.
There's also vegan version for the dish where the mayonnaise is replaced with sunflower oil. It is typically served on a slice of bread, and for an extra burst of freshness, a slice of tomato can be added on top.
Eggplant salad is known to be addictive, as once you start eating it, it's hard to stop. It offers a delightful combination of textures and flavors, making it a favorite choice for many.
3. Mashed Beans (Fasole bătută)
Mashed beans are a traditional dish that holds a special place in Romanian cuisine. It is made by boiling beans, typically white beans or kidney beans, until they are tender, and then mashing them together with garlic, onion, and oil. The resulting mixture has a creamy and smooth texture with a rich flavor.
Mashed beans are famous for their simplicity, affordability, and comforting taste. They are often served with crusty bread as a side dish. However, they can also be enjoyed as a main dish, together with pickles, and sausages.
3. Boeuf Salad (Salata de Boeuf)
Together with eggplant salad, this traditional appetizer is almost always on every Easter or Christmas dinner table.
True to its name (boeuf meaning beef in French), the original salata de boeuf recipe is made with boiled beef cut into small pieces, mixed with vegetables like potatoes, carrots, and peas, all dressed in creamy mayonnaise. Over time, the recipe evolved, and pickles and (sometimes) hard-boiled eggs are added to enhance its flavor and texture.
Nowadays it is more often made with chicken than beef.
Beouf Salad shares some similarities with the Russian Salad, known as Olivier Salad, as both used to contain beef and a mix of vegetables in a creamy dressing. However, each dish has its own regional twists and remains a beloved favorite in their respective cuisines.
4. Rendered Pork Fat (Jumări)
This traditional appetizer is commonly served in homes during the winter season. This starter shares similarities with Spanish, Cuban and Filipino Chicharrones, although it is not as crispy.
Made from rendered pork fat and bits of skin, Jumări is often enjoyed with bread or as an accompaniment to other meals. While both Jumări and Spanish Chicharrones are savory pork-based treats, Jumări tends to have a softer texture, giving it a unique character that sets it apart.
While "jumări" can be a delightful treat for pork enthusiasts, it is important to consume them in moderation. Due to their high-fat content, they can be heavy on the stomach.
Nevertheless, when enjoyed in moderation, jumări can be a satisfying and indulgent appetizer that adds a touch of traditional Romanian flavor to winter gatherings.
5. Schnitzels (Șnițele)
Schnitzels are a favorite appetizer that everyone Romanian loves, children in particular. They're made with thin slices of pork, veal or chicken, coated in seasoned breadcrumbs, and fried until crispy and delicious.
They can also be served with a squeeze of lemon for extra flavor or accompanied by a slice of fresh bread.
6. Mushroom Salad (Salată de ciuperci)
Mushroom salad is often served to guests before the main courses. It's easy to make and incredibly tasty. The salad features fresh mushrooms, which can be sliced or chopped, mixed with a delicious dressing. Some versions may include garlic, giving it a strong flavor.
Adding homemade mayonnaise brings a creamy texture and richness to the salad. The combination of flavors and textures is so tempting that you might end up eating it all and not having space for the next dishes.
7. Pork Aspic (Piftie)
Piftie is a traditional Romanian appetizer that holds a special place on the table during New Year's Eve celebrations. This cold jelly dish is not only a favorite, but also surprisingly healthy. With low calories and carbohydrates, it is a protein-rich option that satisfies the taste buds.
While pork is the most common choice for preparation, Piftie can also be made with chicken, resulting in a delicious alternative. It's the kind of dish you can indulge in without worrying about breaking your diet, allowing you to enjoy as much as you desire.
8. Romanian Appetizer Platter (Platou de aperitive)
This is a star that never fails to impress in the world of Romanian appetizers. It's like a big platter filled with lots of tasty bites for guests to choose from.
The beauty of this appetizer lies in its variety, offering freshly cut vegetables, yummy cheese, olives, cured meats and (sometimes) sausages, and sometimes even tasty deviled eggs.
But here's the secret to its charm – Romanians put extra effort into arranging the platter, making it not only tasty but also a feast for the eyes. When guests visit Romanian homes, they look forward to this appetizer platter just as much as the main meals.
So, if you ever find yourself invited to a Romanian gathering, be ready to indulge in the scrumptious delights of "Platou de aperitive".
9. Fish Roe Salad (Icre)
Romanian fish roe salad, traditionally known as "Icre" is a delicious treat that can be enjoyed as a starter. Although it can feel filling when eaten in large amounts, it's difficult to resist as a snack when sharing a meal with family and friends. Adding a squeeze of lemon can bring out its rich flavors and give it a refreshing taste.
Just a few drops of lemon juice on the fish roe, spread generously on a slice of bread, can make the flavors even more enticing and make it hard to stop at just one slice.
10. Meatballs (Chiftele)
Meatballs are loved by Romanians for their comforting and traditional charm. They are most enjoyable when hot, as their irresistible smell fills the air.
The taste of Romanian meatballs is hearty and flavorful, reminding one of the homemade meals. Often, the mixture includes garlic and plenty of fresh dill, adding a delightful aroma that enhances the overall experience.
While meatballs are many times enjoyed with mashed potatoes or/and tomato sauce, they are also served as appetizers, especially at wedding and baptism parties.
11. Fried Summer Squash (Dovlecei Pane)
Fried summer squash is a popular appetizer during the summer months. The squash offers a balance of saltiness from the crispy crust and natural sweetness from the vegetable itself. It is often served with a delicious garlic & sour cream sauce.
12. Deviled Eggs (Ouă umplute)
Deviled eggs are often served as a welcome starter to guests visiting someone's home. The process begins by boiling the eggs to perfection. The yolks are carefully removed and transformed into a creamy paste, blended with mayonnaise and mustard.
However, creativity doesn't stop there, as one can add extra ingredients according to personal preferences. Some may opt for the addition of pate (liver paste), while others enjoy the crunch of chopped pickles or the savory touch of bacon.
No matter the variation, deviled eggs present themselves as an elegant and sophisticated appetizer that not only looks fancy but also delivers a unique taste experience.
13. Homemade Bread (Pâine de casă)
Traditional Romanian bread has a way of satisfying our cravings, particularly when enjoyed in a village setting, surrounded by the gentle touch of the wind. Paired with a slice of homemade cheese and a refreshing glass of cold well water, it creates an experience that is difficult to put into words.
The sensation of breaking that warm bread with your hands and immersing yourself in its inviting smell and delightful taste is truly indescribable. It transports you to another world, where simplicity and the goodness of homemade food are king.
14. Homemade Doughnuts (Gogoși)
When it comes to homemade treats, doughnuts hold a special place in Romanian cuisine, much like traditional bread does in the countryside.
These fluffy and irresistible delights are lovingly made by grandmothers, and fried until golden in hot oil. Once cooked, they are placed in a bowl and covered with a towel to keep them warm, allowing people to grab one whenever they want.
Homemade Romanian doughnuts have a unique charm that sets them apart from store-bought ones. The aroma of these doughnuts fills the air, carrying with it the love and care put into making them. There are endless ways to enjoy them – plain, with powdered sugar, or even filled with jam or cheese. They are a treat that can be enjoyed at any time of the day, be it breakfast, lunch, or dinner.
---
Related: 27 Delicious Romanian Dessert Recipes
Related: 6 Popular Romanian Alcoholic Drinks