Rhubarb Pie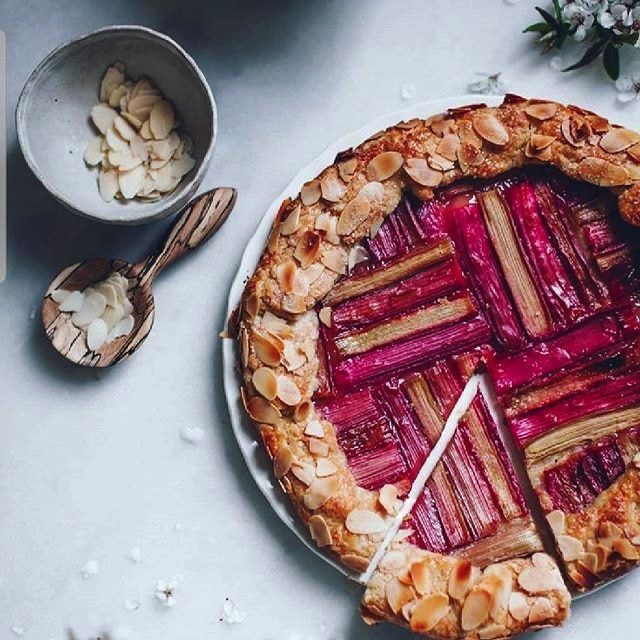 Step into the world of sweet nostalgia with this delightful rhubarb pie recipe. Bursting with the tart and tangy goodness of fresh rhubarb, this pie is a comforting embrace of flavors from grandma's kitchen. Each slice is a journey through the seasons, as the tender rhubarb meets its flaky, golden crust.
Try it and you will fall in love with this classic pie all over again!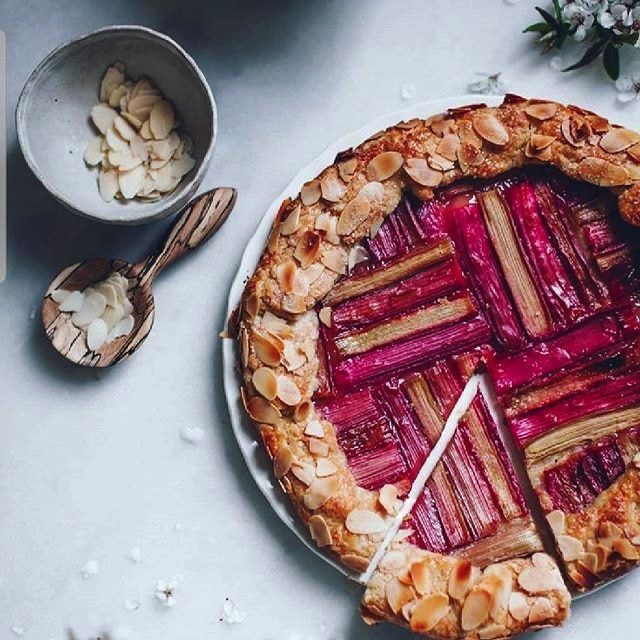 Rhubarb Pie
Ingredients
Pie crust:
180

g

all purpose flour

1/4

tsp

granulated sugar

150

g

very cold salted butter

3-5

tbsp.

ice water
Filling and topping:
200

g

thin rhubarb stalks

1/2

small lemon zest and juice

2-3

tbsp

granulated sugar

1

tsp

cornstarch

1

egg

pinch

of salt

3-4

tbsp

flaked almonds

1

tbsp

turbinado sugar
Instructions
How to Make the Pie Crust:
Mix together flour, sugar and salt in a large bowl. Use a cheese slicer, if you have one, to slice the butter thinly – if not, you can simply dice the butter with a knife.

Add the sliced or diced butter to the dry ingredients, and using your fingers or a pastry cutter, cut in the butter until dough is crumbly but there are still some small visible pieces of butter.

Drizzle with ice water, 1 tbsp at a time, and mix gently with a fork until dough just comes together, do not knead the dough.

Form the dough into a ball and place it on a piece of plastic wrap.

Flatten into a disc, wrap in the plastic wrap and place in fridge for at least one hour but preferably overnight.
The Assembly and Baking:
Let the dough rest for a few minutes at room temperature.

Roll out the dough into a large circle about 1/8 – 1/4 inch (3-5 mm) thick, on a lightly floured surface. Make sure to roll and turn the dough so it doesn't stick to the surface.

Using the rolling pin, transfer the dough to a baking sheet covered with baking paper.

Slice the rhubarb into batons and place them in a bowl. Toss with the lemon zest, juice, granulated sugar and cornstarch.

Arrange the rhubarb batons in a decorative pattern on top of the dough, leaving a border around the edges. Fold the dough over the fruit and press gently to seal.

Transfer the galette to the freezer for 15 minutes, meanwhile preheat the oven to 200°C (392 ℉).

Bake for 15-20 minutes until the crust turns golden. Enjoy!
Notes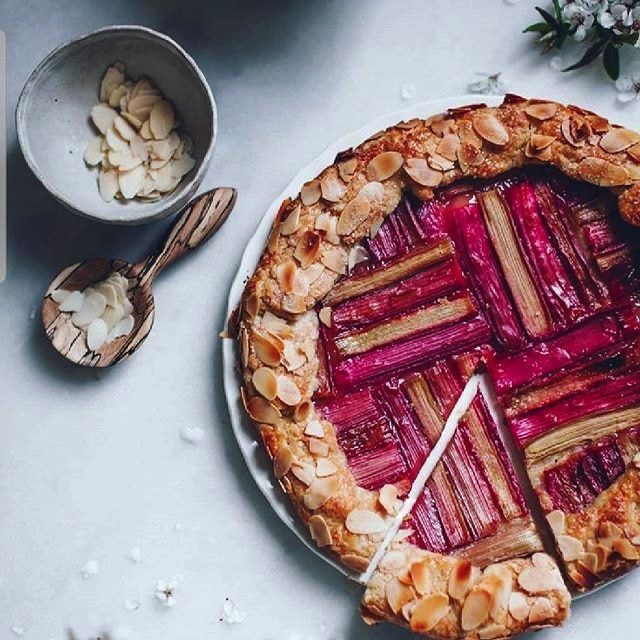 Related: What Does Rhubarb Taste Like?
Related: Mallard Duck Breast with Rhubarb, Fennel and Honey
Related: 20 Naturally Pink Fruits
Related: Banoffee Pie Recipe
Related: Homemade apple pie