Queso Relleno Yucateco (Mexican Stuffed Cheese)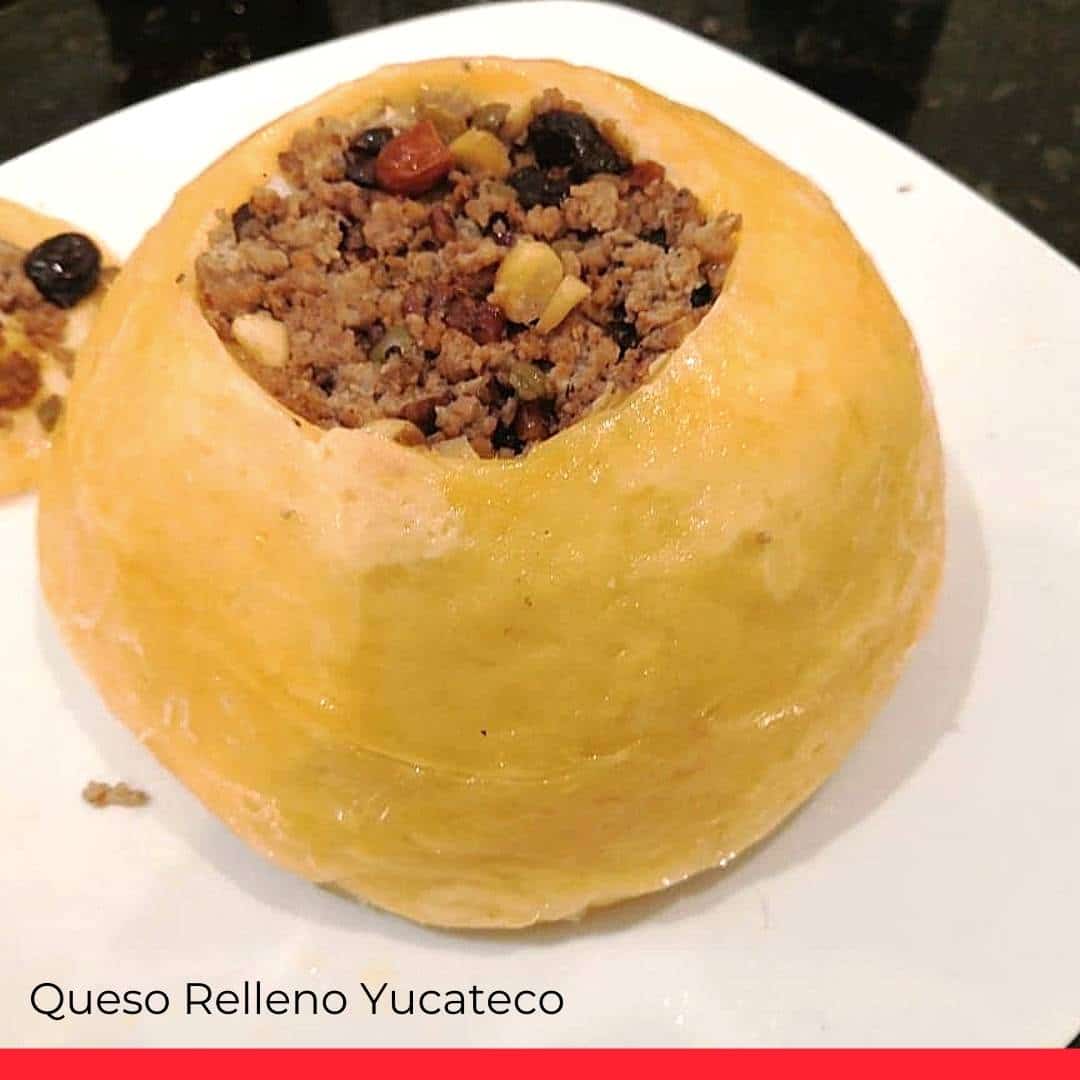 This is a very delicious Mexican Christmas dish. The cheese with which it's prepared, known as queso de bola, is a Dutch Edam cheese. It is filled with spicy ground pork and vegetables, bathed in a delicious sauce, and garnished with green olives.
It's one of the more complex dishes of the Mexican cuisine, requiring a bit of patience and love for the craft of cooking, but the results speak for themselves.
Try out the recipe below and surprise your loved ones at your next dinner party. Serve with spicy tomato sauce.
Queso Relleno Yucateco (Mexican Stuffed Cheese)
Queso Relleno Yucateco is prepared with queso de bola (Dutch chesse), stuffed with ground beef and pork with almonds, raisins, sweet chili, and spices.
Ingredients
2

kg

Edam cheese

1

kg

ground pork

cooking oil
For the filling:
1

onion

chopped

2

garlic cloves

minced

4

tbsp

butter

1

bell pepper

deseeded and chopped

1/2

teaspoon

cinnamon powder

salt

pepper

1/4

cup

vinegar

50

gr

olives

50

gr

raisins

3

tbsp

capers

400

gr

concasse tomatoes

3

boiled eggs

1/2

tsp

oregano

1/4

tsp

ground cloves

2 ½

cups

water
Instructions
Preparing the cheese:
About a day in advance, cut off the top of the cheese ball and keep it as a lid. Scoop out some of the cheese, leaving the walls even.

Remove the wax from the outside of the Edam ball with a knife and store for the next day.
For the filling:
In a frying pan melt the butter and fry the onion and garlic until translucent.

Add in the bell pepper and meat, and cook until the pepper softens and meat begins to brown, making sure to break any meat lumps with the back of a spoon so it cooks evenly.

Add in the water, vinegar, tomato concasse and spices, combining everything evenly. Season to taste with salt and pepper.

After simmering for about 15 minutes, strain the liquid from the pan and reserve.

Return the meat to the stove and add the raisins, capers, olives and mix well with the rest of the ingredients.

Season the meat well with salt and pepper, then pour in the vinegar, tomato concasse and the water and bring to a simmer for about 20 minutes.

Slice open the hardboiled eggs carefully. Chop the egg whites and throw them in with the filling. Save the yolks.
Notes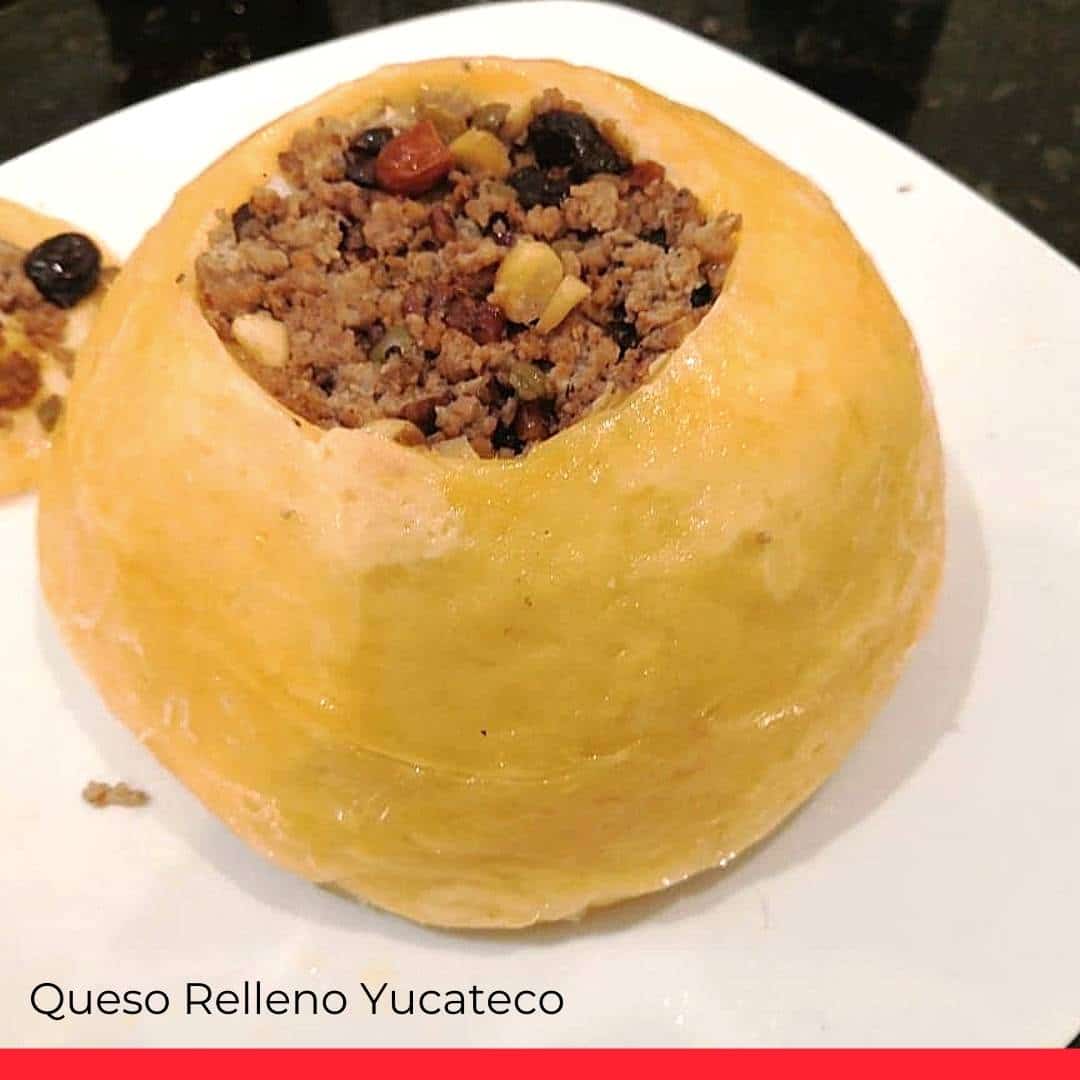 Related: Discada
Related: Huevos Rancheros
Related: Mixiotes de Pollo
Related: Roasted Mexican Chicken
Related: Chicken Quesadilla with Pico de Gallo
Related: Arroz Verde (Mexican Green Rice)