10 Most Popular Bahamian Desserts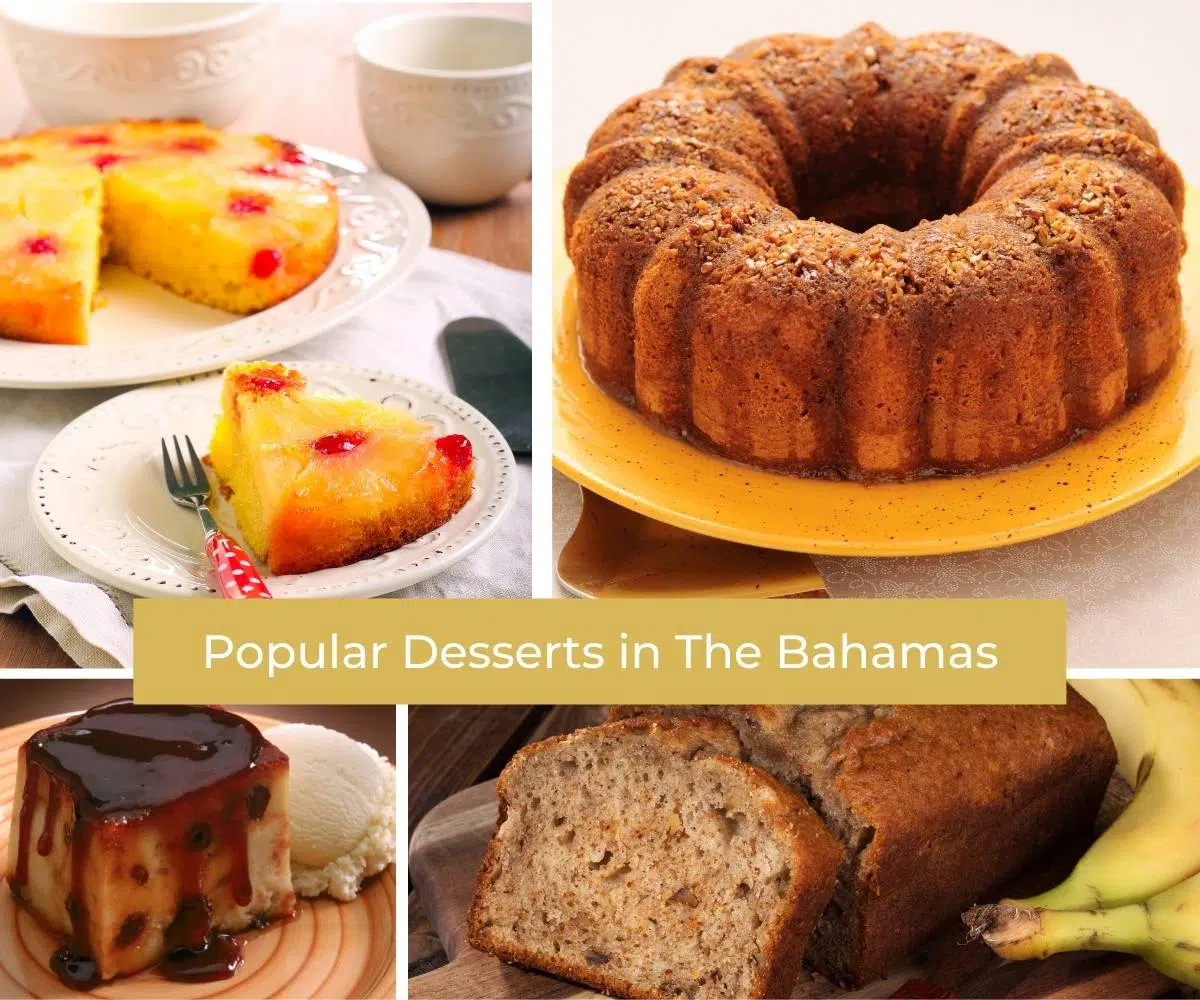 The Bahamas is a stunning archipelago of 700 islands and keys. This beautiful country in the Atlantic Ocean is known for its gorgeous landscape, rich history, and, of course, delectable food.
The Bahamas is well known for its fantastic seafood, but Bahamian desserts are equally delicious. There is something for everyone, as Bahamians young and old are known to indulge in an array of sweet treats which can be found in local bakeries and homes alike.
Let's round-up some of the best desserts in the Bahamas.
1. Guava Duff
Guava duff is well-loved and considered by many the national dessert of The Bahamas. This scrumptious dessert is made with fresh guavas after the seeds have been carefully removed. The guava is simmered with cinnamon, sugar, and allspice and used as a filling to a rolled dough.
Wrapped in foil and parchment paper, the roll is brought to a boil. Once finished, the roll is topped with dollops of a brandy butter that includes finely chopped guava. The richness of the guava in each bite will keep you going back for more.
2. Bread Pudding
Paying homage to European roots, Bahamians enjoy their bread pudding. This simple yet delectable dish is a blend of slices of days-old bread, sugar, cinnamon, vanilla, and raisins. It is baked to perfection and enjoyed. Some add a dark sauce for an extra kick.
3. Benny Cake
Though frequently eaten during Christmas, benny cake can be found year-round, as it is a simple treat to prepare. Benny (sesame) seeds are heated until brown and brought to a boil with sugar and salt. It is dropped into circles and then the most difficult part: waiting for them to cool and harden.
4. Coconut Tart
This fruit-filled cake is a popular Bahamian dessert. Grated coconut is simmered in a blend of sugar, vanilla, and nutmeg. The pastry is made by forming as many layers of prepared dough and the cooked grated coconuts as desired and then it is baked. Once the crust forms, this fruity dessert is ready for eating.
5. Potato Bread
Nothing satisfies those taste buds like a slice of potato bread. Grated sweet potatoes and sugar are combined with the deep flavors of allspice, cinnamon, and nutmeg­. If desired, shredded coconut and raisins can be added to the batter.
Once baked to golden brown, enjoy the flavors of sweet potato in each bite. It is wonderful with tea or coffee.
6. Pineapple Upside-Down Cake
With an array of fruits being readily found in The Bahamas, pineapple upside-down cake is considered somewhat of a staple. The batter is easily prepared with flour, sugar, eggs, and butter. The brown butter is a combination of butter, brown sugar, and dark rum (usually Bacardi gold rum), which adds a richness of color and flavor.
The pan is prepared with pineapple rings and cherries being laid down first, followed by the brown butter, and the cake batter. Once baked and cooled, the pan is inverted and those beautiful pineapples and cherries become the topping of the cake. This luscious cake is a crowd favorite.
7. Coconut Cake
Coconut cake is prepared by bringing grated coconut to a boil with sugar and allowing it to cool and harden, similar to benny cake. This tasty treat can be found any time of the year.
8. Cassava Bread
Cassava bread is thought to have originated with the first settlers of the Bahama Islands (and the Caribbean at large). This dessert has stood the test of time and is a favorite of many Bahamians.
It is made like its counterpart, potato bread, with grated cassava being used instead. A warm and soft slice of this bread is a wonderful explosion of flavor.
9. Rum Cake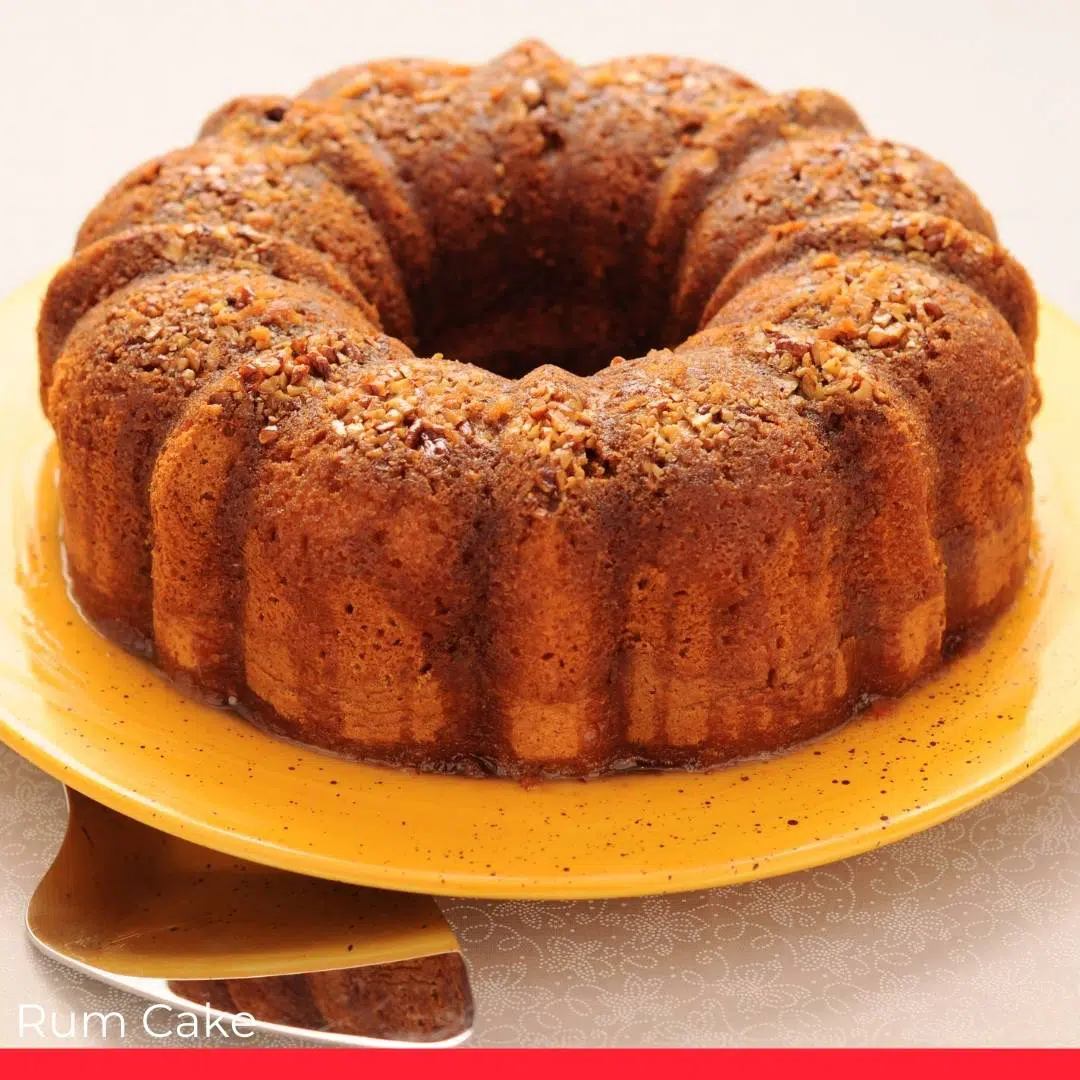 A rich and decadent dessert of the Bahama Islands is rum cake. With a history of piracy, bootlegging, and rum-running on the shores, it's only fitting that one of the traditional desserts pays tribute to that.
Chopped walnuts are added to a Bundt pan. The batter that follows gets most of its flavor from vanilla and dark rum (which is oftentimes coconut rum), and walnuts can be added for extra texture. Once baked and cooled, small holes are poked into the cake in preparation for the dark rum glaze. A slice of this rum cake is the indulgence you didn't know you needed.
10. Banana Bread
Influenced by the nearby United States, banana bread is a well-loved dessert in The Bahamas. With bananas being readily available in The Bahamas, one can expect that this treat to be found almost anywhere you go.
The combination of overripe bananas, cinnamon, nutmeg, vanilla, and nuts (usually walnuts or pecans) is baked until golden brown. If desired, melted butter and more nuts can be added on top, but either way, the flavors of this treat simply linger on your tongue.
---
Related: Most Popular 25 Bahamian Foods
Related: 15 Most Popular Caribbean Foods