Top 12 Most Popular Desserts in Kenya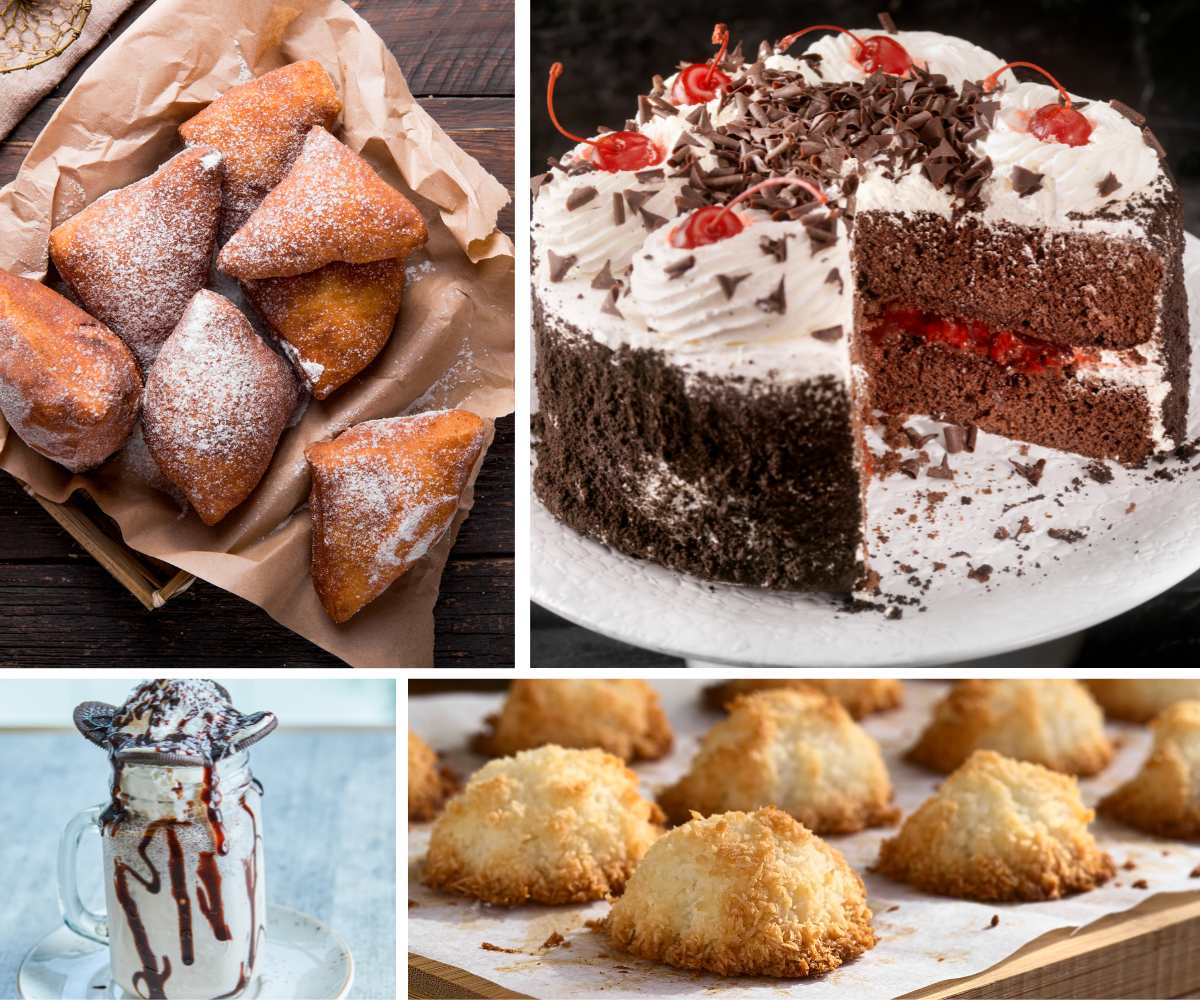 Dessert is rather uncommon in Kenya, as it's the case for many other homes from the African continent. Ask a Kenyan from a rural area what dessert is and they will not know what to answer. I only learned about desserts when I moved to the city for my studies.
Kenyans do not grow up with dessert on their menu as meals are ended with either fruit, a glass of milk, or plain water.
This may be different in big Kenyan cities such as Nairobi and Mombasa, where desserts have made their way into people's lives. But those who live in rural areas will know of the main course, and that's all.
In large cities, you can now find restaurants that sell desserts and sweet treats such as cakes, ice cream, yoghurt, and milkshakes. And the local dessert options are only growing. So let's take a look at the most popular desserts in Kenya right now.
1. Mandazi (Sweet African Dougnut)
Mandazi is a sweet, light, tasty local bread that has become popular throughout the country. It's on the menu of every Kenyan hotel, no matter how small or big it is. Mandazi is also referred to as the African doughnut.
To prepare mandazi, you need warm water, all-purpose flour, a pinch of salt, sugar, vegetable oil, and baking powder. Mix the ingredients to make a dough, cover the bowl and let it sit for 4-6 hours.
The best mandazi's are made with coconut milk, cardamom and coconut flakes.
Divide the dough into balls, roll them flat and divide them into the desired shape, usually triangular, and fry them in heated oil.
Kenyans enjoy mandazi not only as a dessert but also for breakfast with tea or coffee. The tastiest mandazi comes from the coastal region where coconut milk, cardamom, and coconut flakes are added to give them a better taste and aroma.
2. Sweet Potato Coconut Pudding
Sweet potato coconut pudding is a popular dessert in many Kenyan homesteads and hotels. Kenyans grow their crops locally; therefore, ingredients used to make the dessert are readily available at home and in local stores.
To prepare the dessert, you need all-purpose flour, brown sugar, mashed sweet potatoes, grated coconut/milk, cinnamon, salt to taste, and oil. Mix all the ingredients in a bowl to form a paste and bake it at 180 °C for 1hr 30mins.
Although coconut and sweet potatoes can be enjoyed separately, mixing them creates a dessert that is tasty and nutty.
3. Banana and Oat Pancakes
Pancakes are among the most popular desserts in Kenya. Most Kenyans will make pancakes at home rather than get them from restaurants. Being quick and easy to prepare, why wait for an order to arrive.
You need bananas, oats, milk, eggs, flour, and butter to prepare them. Mix the ingredients in a basin, or you can also blend them. Heat a non-stick pan and scoop your mixture into the pan. Let it cook on both sides till golden brown.
Serve your pancakes with sliced fruits, honey, or chocolate source.
4. Oreo Milkshake
Oreos are the kids favorite treats in Kenya. Oreo milkshakes are even tastier. To make one, you need oreo biscuits, sugar, cocoa powder, vanilla ice cream, and milk. Put all of them in a blender and blend till smooth.
To give them even more pop, crush some Oreos and sprinkle them on the top. The drink is best-served ice cold.
5. Black Forest Cake
Black Forest cake is the most popular dessert in Kenya. Although it's mostly found in restaurants and cake shops, it is also made at home by enthusiastic cake lovers.
Many people choose Black Forest cake because it is just beautiful to look at. It outshines all other cakes on the counter.
It is made using chocolate sponge layers spread with whipping and cherries. Kenyans often replace the cherries with strawberries as these are locally available while cherries can be hard to find and are very expensive.
6. Coconut Macaroons (Biskuti ya Nazi)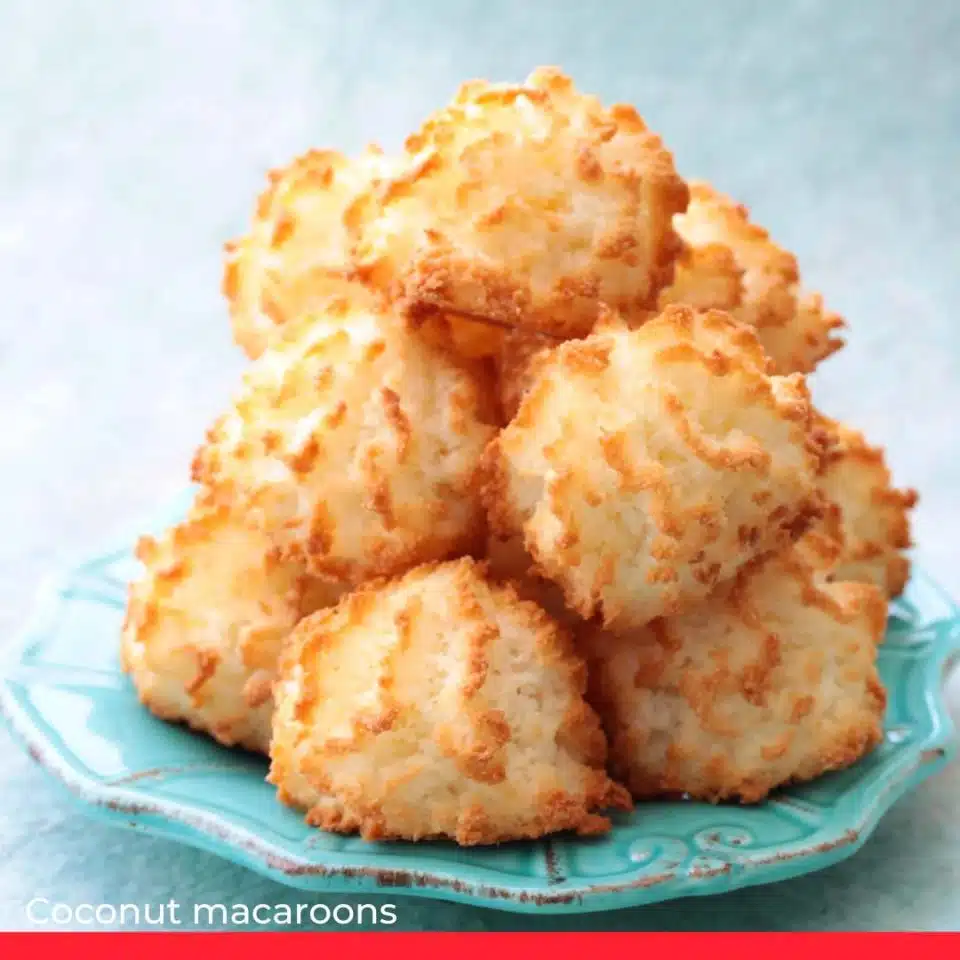 Biskuti ya nazi is another Kenyan dessert popular in Kenya's coastal region. The Swahili people living in Mombasa bake coconut macaroons effortlessly. They are sweet bittings enjoyed after a meal or served as breakfast with chai.
The dessert is made using coconut, macadamia or cashew nuts, sugar and eggs. The cooking procedure must be carefully followed to bake tasty and sweet macaroons. A little slip can mess up the entire bite. You can store your coconut macaroons in an air-tight jar for up to 3 days.
7. Banana and Sultana Muffins
Banana and sultana muffins are based on an Australian recipe that Kenyans love. The muffins are fluffy, spongy and tasty. With common ingredients, the dessert is easy to make at home but you can also find them in restaurants.
Mix your flour, blended banana, melted butter, milk, baking powder, eggs and sugar in a bowl. When the paste is smooth, place it on cupcake baking sheets. Preheat your oven to 315 °F and bake. To make them even tastier, add cinnamon powder to your mixture.
8. Tropical Fruit with Ice Cream
Kenyans love to end their meals with fruit; you can now guess their favorite dessert. You will find this dessert at weddings, graduation ceremonies, and parties. Tropical fruit dessert is easy to make and requires only readily available fruit and ice cream.
The fruit used normally depends on the season. For example, the mango season is from October to December. It's when you will find mangoes sold at the lowest prices. In some areas, they are so plentiful, that many remain unsold.
Dice the fruit of your choice, such as banana, pawpaw, watermelon, and mangoes, and place them in a bowl. Mix them gently, add some lemon juice, and pour them into a glass. Scoop your ice cream and heavy whipping cream, and add to the glass. It's up to you how many layers of ice cream you need!
9. Fruit Kebab with Chocolate Sauce
You only need fruit and chocolate sauce to enjoy this particular dessert. Kids love this one because the pudding is beautifully arranged on sticks. Depending on the season, the fruits available are diced into small shapes and sizes.
Pour the diced fruits into a bowl and add juice and sugar. Let the mixture sit for 3-4 hours at room temperature. Make your chocolate sauce separately by heating chocolate chips or using chocolate powder with water. Let it sit for a while too.
Skewer a piece of each fruit with a chopsticks and serve with the chocolate sauce. You can eat the fruit without the sauce or dip the fruit in it as you go.
10. Butter Naan
Butter naan is a soft and fluffy Indian flatbread. The dessert is popular in Kenya because Indians represent a large minority in Kenya and thus Indian food is equally popular. It's usually served with various Indian curries.
Butter naan has the same ingredients as chapati, but only plain yogurt is added. You mix flour, baking powder, and salt in a bowl. Add oil, milk, and plain yogurt and mix thoroughly to form a dough.
Cut the dough into small rolls to make naan and place them on a flat surface. Roll them to a half-inch thickness. Place them in a pan and cook both sides for one minute. Naan is best served when smeared with butter on top and coriander leaves.
11. Traditional Yogurt (Pudding ya Maziwa Lala)
It's called traditional yogurt because you can easily make this dessert at home. The dessert requires thick creamy yogurt, curd cheese, cardamom, nutmeg, sugar, and saffron.
Sieve the yogurt and curd cheese to get a fine mixture, add the sugar, nutmeg, and saffron, and stir well. Pour the mixture into a glass and add a topping of your choice, such as almonds.
12. Egg Muffins
Egg muffins are more of a breakfast than a dessert in Kenya. Some people enjoy them after meals, but those on the keto diet consider it a good breakfast. The dessert is found in restaurants and served up at home.
There are many ways to prepare egg muffins, so choose how you like to cook yours. You need eggs, milk, cooking oil, salt, and butter. Optional extras include spinach, coriander, tomato, cheese, mushrooms, and garlic.
Using local ingredients in every dessert gives them a unique Kenyan taste. If you visit Kenya and find yourself faced with a choice of dessert, go for one of those mentioned here and enjoy.
---
Related: Most Popular Foods in Kenya
Related: Popular Christmas Dishes in Kenya