15 Popular Costa Rican Drinks
Costa Rica is worldwide known for its unique biodiversity. Tourists from all over the world visit this green country to experience its nature, animals, beaches, volcanoes, forests, and more. But one thing is sure, no matter where you go, you will always be eager to try the local food and drinks.
Here we give you the most popular drinks in Costa Rica (both alcoholic and non-alcoholic). The next time you go, make sure to taste them all, and let us know your list of favorite Costa Rican drinks.
1. Coffee
Coffee is hands down the most popular drink in Costa Rica. Not only that, coffee from thıs regıon is known to be one of the best in the world.
The climate and environment provide the ideal conditions for growing coffee beans of the highest quality. There are eight coffee regions that produce their own uniquely delicious flavor, and coffee beans are all hand picked.
Coffee is usually enjoyed in the morning with breakfast and at midafternoon, either by itself or accompanied by a piece of pastry, bread, or cake.
2. Agua Dulce
For those who are not coffee or tea fans, there is the very popular agua dulce. This is a hot beverage made with boiling water and a piece of tapa de dulce, a solid natural sweetener that is brown and made from sugar cane juice.
Some people drink it just with water, others prefer equal parts boiling water and boiling milk. Its unique flavor is delicious and you have to try it at least once!
3. Coconut Water
Palm trees are certainly abundant on the Caribbean coast of Costa Rica, as well as in the Pacific, so there is no shortage of high-quality, fresh coconut water. Coconut water is a staple drink in the Caribbean and sun-drenched Costa Rica.
Locals and tourists love drinking it straight from the coconut itself. It is sweet, extremely healthy, and highly refreshing.
4. Natural Juices/Fruit Shakes
Costa Rica is blessed with many tropical fruits that are delicious not only to eat but also to drink. They can easily be found all across the country, blended with water and ice, or with milk in the form of a shake.
The most common flavors are cas (an acidic fruit with a potent unique flavor), mango, pineapple, blackberry, and soursop, just to name a few.
For more info on this topic, check out our story on the most popular Costa Rican fruits.
5. Resbaladera
Resbaladera is a typical creamy rice-based drink with a unique rich flavor. Rice is cooked with water and cinnamon and, once it cools down, the rice is blended along with sugar, barley, milk, and peanuts. It is served cold with ice and locals usually drink it as an accompaniment to lunch or dinner.
6. Leche Dormida (Sleeping milk)
The unusual name of this drink comes from how it is prepared. A traditional drink from Guanacaste, it contains very basic ingredients: whole milk, cinnamon, vanilla, and sugar. All the ingredients are mixed together until it forms a homogeneous liquid and it is then left to rest for at least an hour.
And this is where the drink gets its name: the milk "goes to sleep" and curdles. After refrigerating for a while, it is finally blended with ice. Leche dormida must then be drunk straightaway as its flavor is at its best just after blending.
7. Pineapple with Rice
Not only is the luscious pineapple pulp used in this drink, but the peel is used too. The process is quite simple. The pineapple is peeled and the skin is washed and cooked in water with cloves, sugar, and rice, boiling until the rice is completely cooked. Once cooled, it is blended with a few pieces of pineapple pulp and ice.
Pineapple with rice is traditionally served on religious holidays.
8. Agua de Sapo (Toad Water)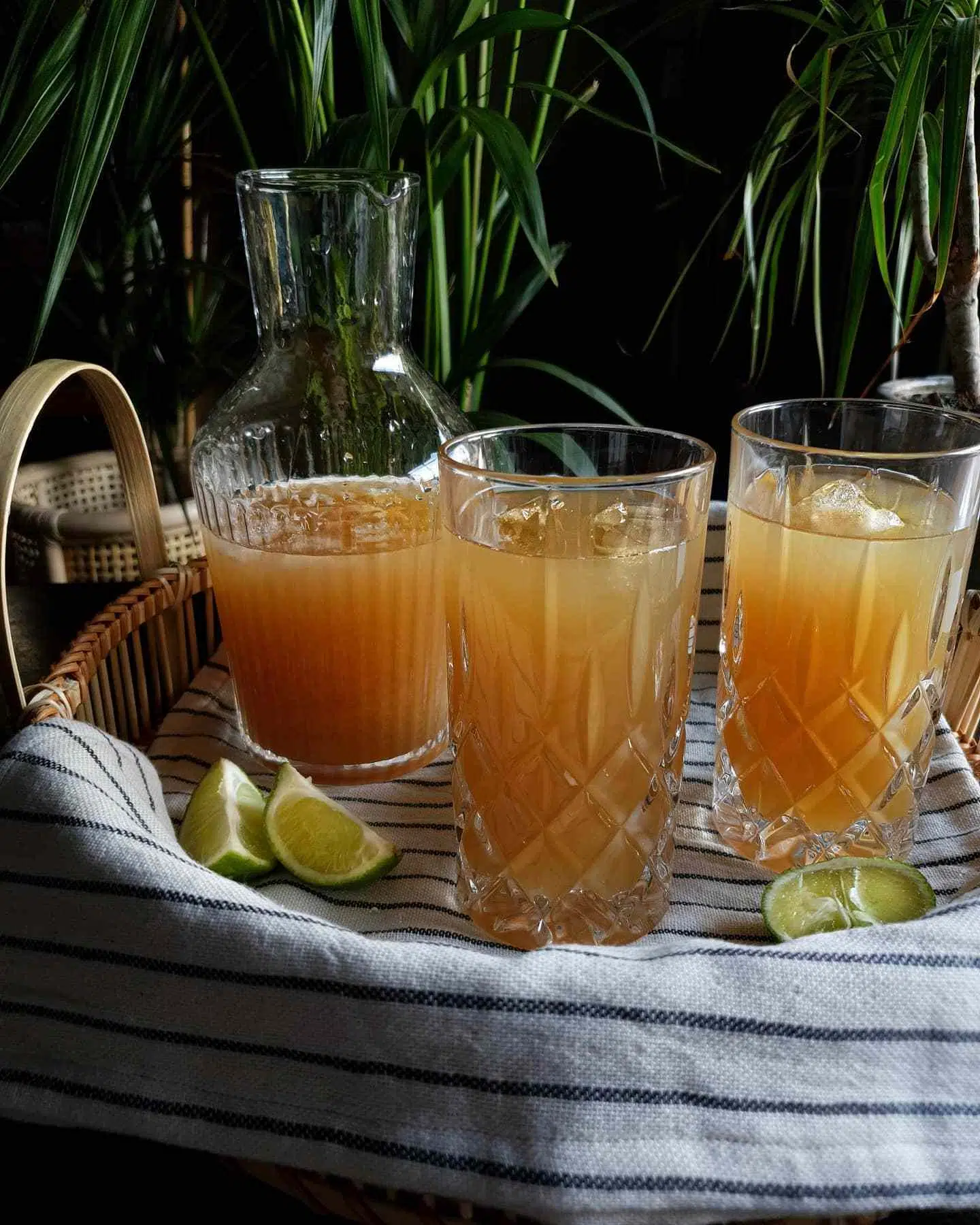 Agua de sapo is a refreshing cold drink traditional to the Caribbean coast of Costa Rica. It is made with tapa de dulce, water, ginger, and lemon juice. All the ingredients are boiled together, left aside until it cools, and then served with ice.
Ginger gives it a spicy but delicious twist; you must not miss out on trying it!
9. Guaro
This is the most traditional Costa Rican liquor. It is originally extracted from fermented cane juice and it is of high purity. Guaro is added to many different cocktails as well as desserts, but it is also enjoyed by itself.
10. Chiliguaro
Chiliguaro is one of the many drinks that can be made using guaro as a base ingredient. Chiliguaro combines guaro with hot chili sauce. Sometimes tomato juice, salt, lemon, pepper, and other spices are added.
11. Vino de Nance (Nance Wine)
Vino de nance is a homemade traditional alcoholic drink made from a fruit called nance. Nance is pulpy, yellow, and quite sweet and sour at the same time.
It has a strong smell and tends to produce an alcohol that is very pleasant to the palate once fermented. Guaro is usually added to vino de nance to enhance its strong and unique flavor.
12. Chinchiví
Chinchiví is a popular fermented beverage made with granulated barley, flour, cornstarch, sugar, yeast, pure vanilla, and cinnamon powder. It is a sweet and sparkling drink with a hint of fermentation, although it is not alcoholic.
It is served very cold and Costa Ricans commonly drink it between January and February, close to a famous religious holiday.
13. Eggnog
Eggnog is a typical drink that cannot be missed during the holiday season. The perfectly balanced combination of milk, egg yolks, sugar, cornstarch, cinnamon, nutmeg, cloves and rum gives this drink a cozy feel.
The amount of rum always depends on who makes it; either just a touch or something more generous. Either way, it is a favorite on any holiday menu, leaving people always wanting more than just one cup.
14. Imperial Beer
Beer is popularly consumed worldwide and Costa Rica is no exception. Imperial is a Costa Rican beer, recognized by the eagle on the bottle. One of the best-selling beers, it is always easy to find.
15. Leche de Burra (Donkey Milk)
Similar to eggnog, leche de burra is a type of punch based on milk and sugar. This sweet alcoholic drink is made with condensed milk, evaporated milk, coconut syrup, and guaro. This combination is mouthwatering – try it and prove us wrong!
As you can see, Costa Rica has an extravagant diversity of drinks, both alcoholic and non-alcoholic, that truly deserve to be tasted. Next time you visit this country, make sure to try those that intrigue you the most and allow your palate to be surprised.
---
Related: Most Popular Costa Rican Desserts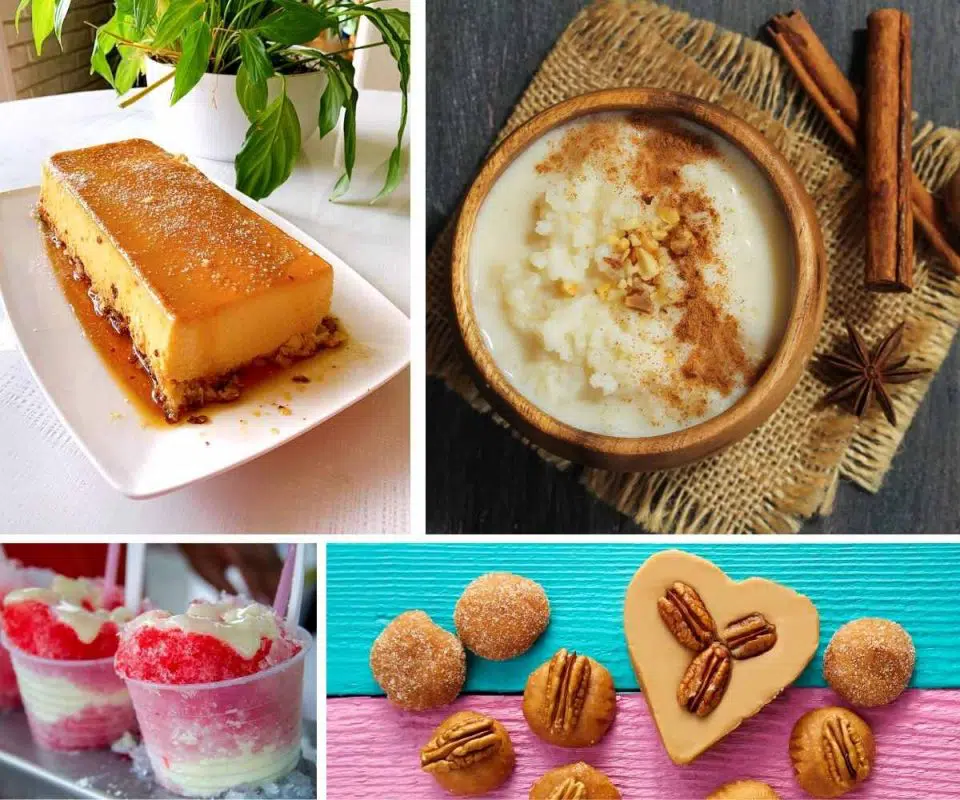 Related: Popular Christmas Foods in Costa Rica