9 Popular Christmas Foods in Costa Rica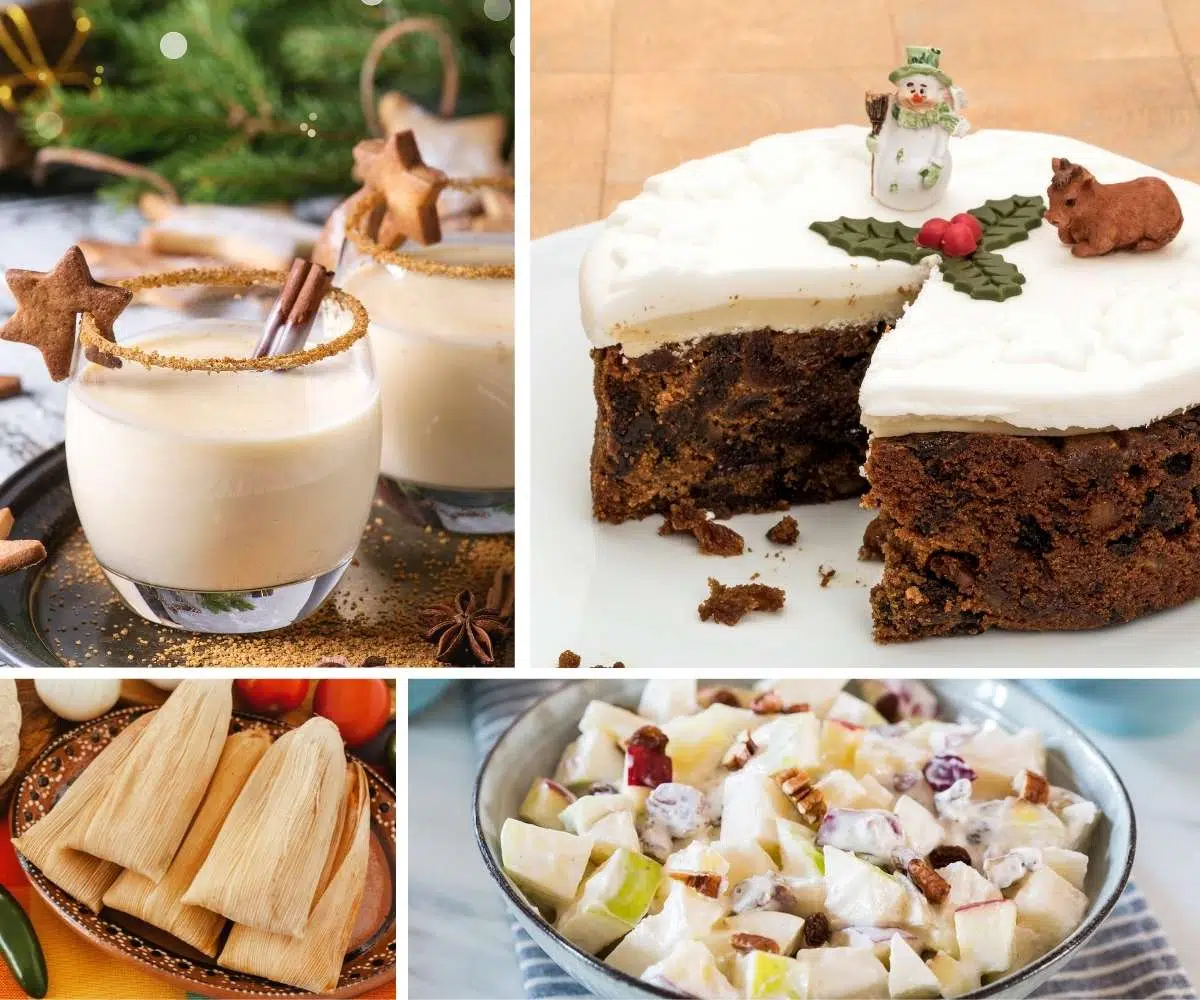 Christmas is a wonderful time of year, full of anticipation with a certain something in the air. Some wait anxiously to decorate their homes with sparkly ornaments, go on holidays or plan family gatherings or reunions with friends.
But one thing is sure: in Costa Rica, everybody is impatient to taste and enjoy traditional Christmas foods.
Here we share the most popular Christmas foods eaten in Costa Rica. This small but highly popular eco-destination has very tasty dishes that you won't want to miss if you happen to be there during the Holidays.
1. Pork Tamales
As bold as it may sound, every Costa Rican agrees: "it isn't Christmas without tamales". We can confidently say that this dish is the most popular food at this time of the year.
A 2014 survey found that Costa Ricans prepare 392 million tamales in December, 91.3% of the population eats tamales during the season, and 62% of households have a tradition of cooking them. The preparation of this dish is deeply rooted in traditional Costa Rican cuisine, passed down through the generations.
Such a significant and beloved tradition is it that families mark in their calendar with the day they will get together to make tamales.
Pork tamales are made with corn meal dough, seasoned pork, diced green beans, carrots, bell pepper, and sweet peas, all wrapped in fresh banana leaves.
Family members perform different tasks; some clean the banana leaves, others put the corn meal dough on the leaves, others add the meat and veggies, while others wrap them up. Finally, the tamales are cooked in huge pots of boiling water until the dough is cooked. The flavor is absolutely amazing!
The traditional tamal is made with pork, but over the years, beef and chicken have become popular.
2. Christmas Cake
Loaded with either dried or candied fruit (sometimes both), nuts and rum, this delicious cake is the most popular Christmas dessert in Costa Rica.
The traditional recipe for the best Christmas cake involves soaking all the fruits and nuts in rum for about 4 to 6 months in advance. This step makes a huge difference to the flavor. The taste is simply indescribable.
The fruits typically used are raisins, dried blueberries, dried cranberries, and candied fruit (pineapple, orange, figs cooked in syrup and dried). In recent years, dates and dried nectarines have also been incorporated to the dried fruit mix.
3. Eggnog
Although eggnog originates from Britain, this delicious drink is never missed during Christmas celebrations in Costa Rica.
It is made with milk, evaporated milk, sugar, egg yolk, cinnamon, nutmeg, cloves, and rum. Some people decorate it with grated coconut, while others sprinkle it with a little nutmeg.
Eggnog is often presented as a gift to holiday party hosts, usually presented in a beautiful bottle decorated with a bow.
4. Baked Pork Leg
The most popular meat consumed in Costa Rica during Christmas is pork. Even though several pork dishes might be prepared through the holidays, baked pork leg is hugely popular at Christmas and New Year's dinner. While is takes some time to prepare, the recipe is simple.
The meat is left to marinate overnight in a mix of garlic, oregano, rosemary, cumin, salt, mustard, orange juice, and cola drink (some use white wine in place of cola).
It cooks slow and long to make it juicy on the inside and crisp on the outside. This dish is usually accompanied with rice, mashed potatoes, Christmas potato salad, Christmas apple salad or green salads.
5. Christmas Apple Salad
Christmas apple salad is particularly sweet and creamy, popular with those with a sweet tooth. The star ingredient is the apple, hence its name, of course. It is quite simple to make as it is a combination of diced skinless apple, grated carrot, diced pineapple, chopped nuts, natural yogurt, raisins, and condensed milk. Kids love it!
6. Rice with Almonds
Rice is found in many traditional Costa Rican dishes, such as gallo pinto, rice with chicken, and simply served as one of the main side dishes for lunch and dinner.
It is also found at Christmas festivities, but now a few extra ingredients are added to make it tastier and more sophisticated.
This recipe is not 100% Costa Rican but, rather, a multicultural recipe with a few variations. It has become very popular with Costa Ricans over the last decade. This rice incorporates carrots, olives, garlic, bell pepper, onion, and of course sliced ​​almonds.
The crunch and taste that almonds add to this dish makes it a favorite side dish.
7. Christmas Potato Salad
Another salad commonly found during the holidays is Christmas potato salad. As well as diced skinless potatoes, this dish contains boiled eggs, diced apples (marinated in lemon juice to keep their color), mayonnaise, and chopped green celery.
The different textures and flavors combined in this salad makes it unique and a worthy accompaniment to the great feast.
8. Arracache Hash
Arracache is a very popular tuber in Costa Rica that looks like a whitish carrot. It is harvested twice a year and it is mostly eaten in the form of a hash. The arracache is diced and combined with onion, cilantro, oregano, bay leaves, and ground beef.
This savory combination is then typically served on top of corn tortillas. Arracache hash is not a main dish but a side or a starter.
9. Henchida or Enjarrada Hen
This is a traditional Costa Rican recipe that is very popular, mainly in the region of Guanacaste province. It consists of a creole hen stuffed with a delicious mix cooked in its own juices. Enjarrada is a Costa Rican term that means "the arms on jugs" (hands on the waist and elbows out) and henchida means becoming more robust, swelling or increasing in size.
These two terms have fallen out of use over the years and remain common only in rural areas. The hen is harder to cook but is more succulent and the flavor more intense.
This dish is prepared a day in advance by cleaning the hen well with lemon and carefully removing the offal and some of the bones. Then it is marinated with garlic, cumin, oregano, pepper, and salt and left to rest in the refrigerator. The next day it is cooked in water over medium heat with onion, sweet chili, garlic, coriander, celery, and thyme.
For the stuffing, minced potatoes or rice with meat or vegetables are most commonly used. When the hen is ready, it is stuffed and fried in a pot with oil until it is well browned. It is served whole and the meat is divided and served on corn tortillas.
We hope you enjoyed learning a bit about some of the most popular Christmas foods in Costa Rica and treat yourself in a near future.
---
Related: 12 Most Popular Costa Rican Desserts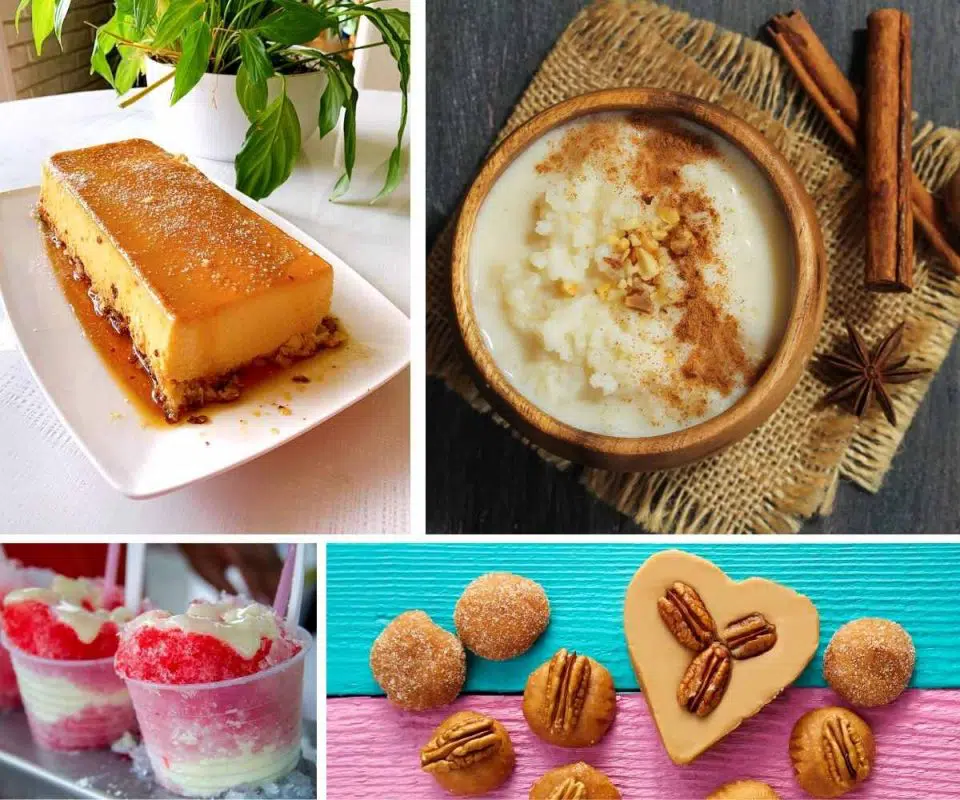 Related: Most Popular Drinks in Costa Rica