Top 10 Most Popular Foods in Eritrea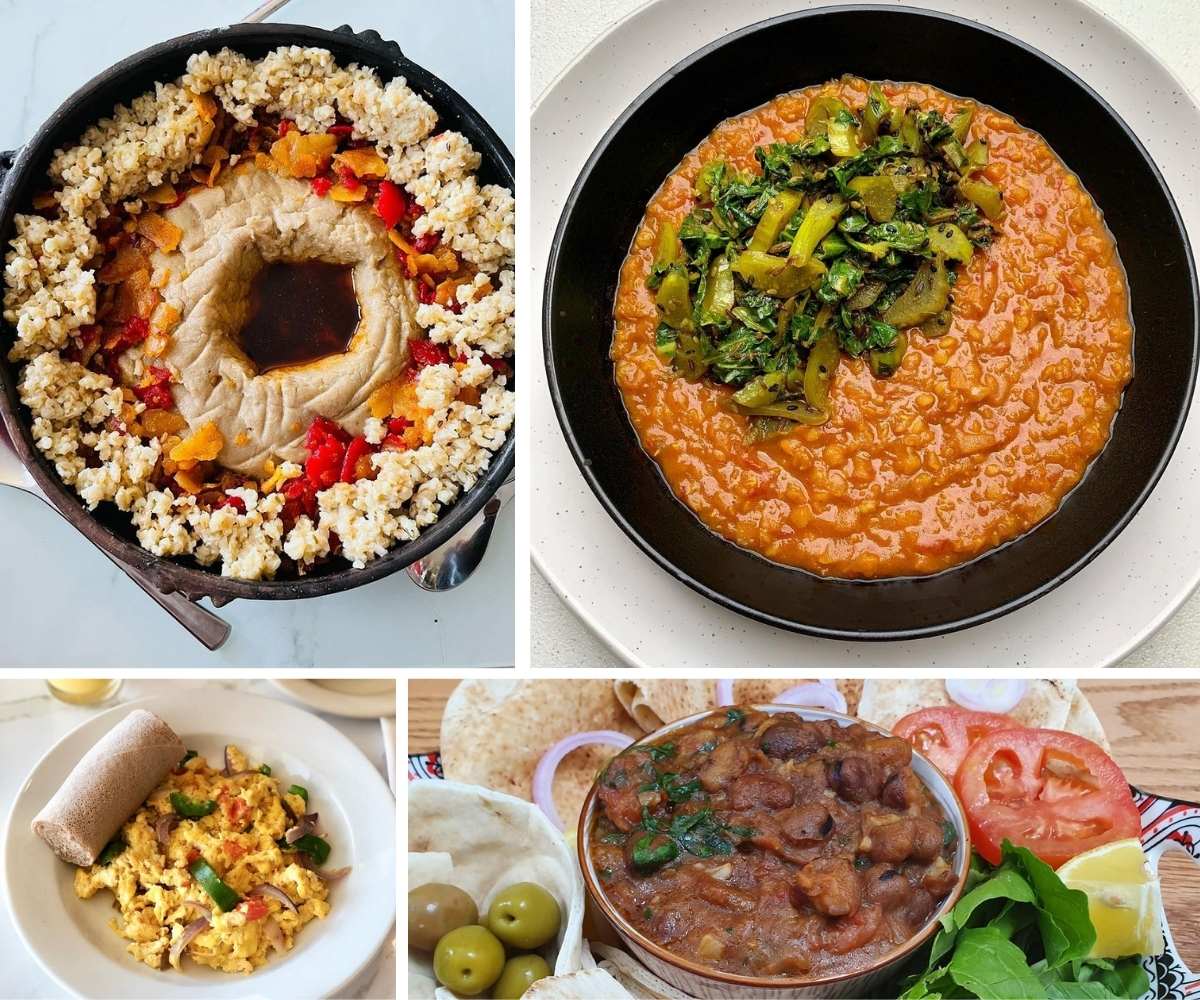 Eritrea, a well-known country in East Africa, is located on the banks of the Red Sea, where it shares borders with Ethiopia, Sudan, and Djibouti.
The capital, Asmara, is known for its colonial Italian buildings, and is a clean and beautiful city recognized as a UNESCO World Heritage site. Eritrea is a nation comprised of nine ethnic groups living peacefully together, and Orthodox and Muslim religions enjoying respect and love.
Eritrea gained independence from Ethiopia in 1993, and retains many cultural influences, especially in cooking, for example, injera. Injera and bread are essential foods commonly consumed. Injera is prepared using teff (a very nutritious tiny grain that comes from a grass plant) or sorghum and wheat in rural regions, while the bread is crafted from wheat.
Another common food is stew (Tsebhi), of which there are different varieties, though they will all use onion, tomato, garlic, and oil. Here, we introduce you to the delicious, organic, most popular traditional Eritrean foods.
1. Fata (Bread Crumbs)
Fata is one of the most popular dishes in Eritrea and is often served at breakfast or as a snack. The procedure is very simple. First, we prepare a stew for the Fata. This stew is made by sautéing red onion and tomato until cooked, then adding pepper. 
We then add the Fata stew to the sliced bread and mash it with spoons. Fata is also a fasting dish made with sliced bread and stew, while non-fasting Fata includes yogurt and eggs.
2. Ful
Ful is another Eritrean favorite that is served at breakfast time. Ful stew is made just like Fata using red onion, tomato, and pepper but the main ingredient is beans. In many cases, Ful is made in a special traditional clay pot, though a metal pot can also be used.
The first thing is to cook the beans in boiling water. These are then added to the prepared onion, tomato, and pepper stew and cooked some more. Ful is mainly served with bread, though it can also be served with Injera.
Ful is similar to Ful Medames, a popular Egyptian food.
3. Shlsi (Scrambled Eggs with Pepper)
Scrambled eggs with pepper are another popular breakfast that is very tasty and healthy. This dish is easy to make and is mostly served during non-fasting times.
It is usually made with egg, onion, tomato, and pepper. But to make the special Enquaqho Shlsi, we add yogurt, unripe tomatoes, unripe onions, chilis, and lemons.
4. Ge'at (Porridge)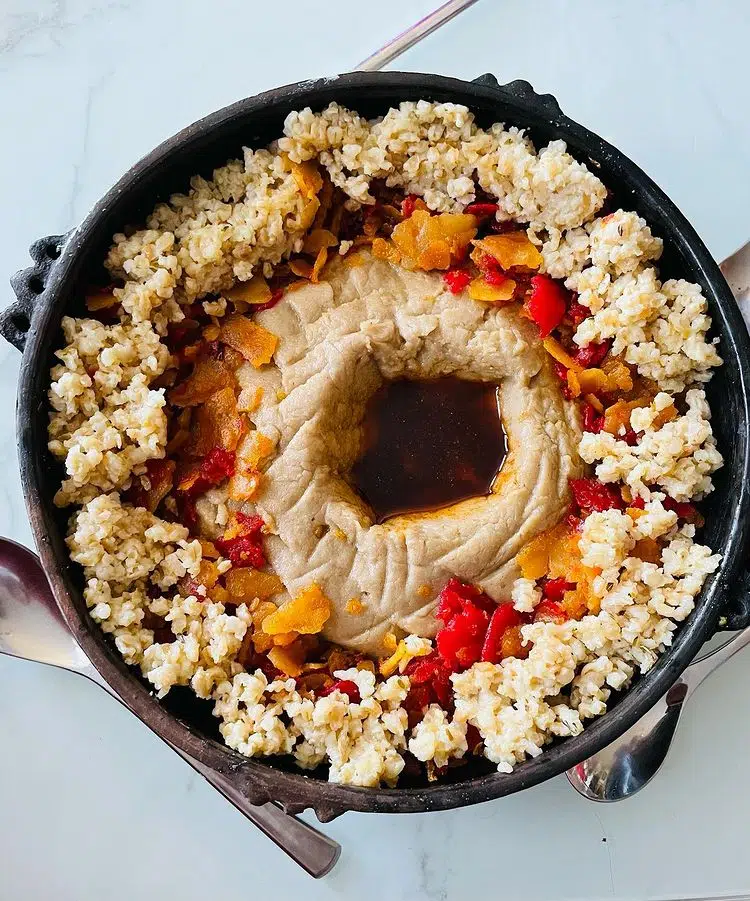 Ge'at is a breakfast dish throughout Eritrean. It is seen as an energizing dish and is served to women who have just given birth to strengthen their bodies. Porridge is made by mixing flour with warm water and simmering until cooked.
Once it has cooled, a deep well is made in the middle and filled with a sautéed mixture of pepper, butter, curd, or cheese. For fasting times, the curd and butter are left out.
Porridge is often considered a family meal because it brings all the family together to eat. The color of porridge differs according to the type of flour used, for example, wheat (most common), barley, sorghum, buckwheat, and teff.
5. Tsebhi Derho (Chicken Stew)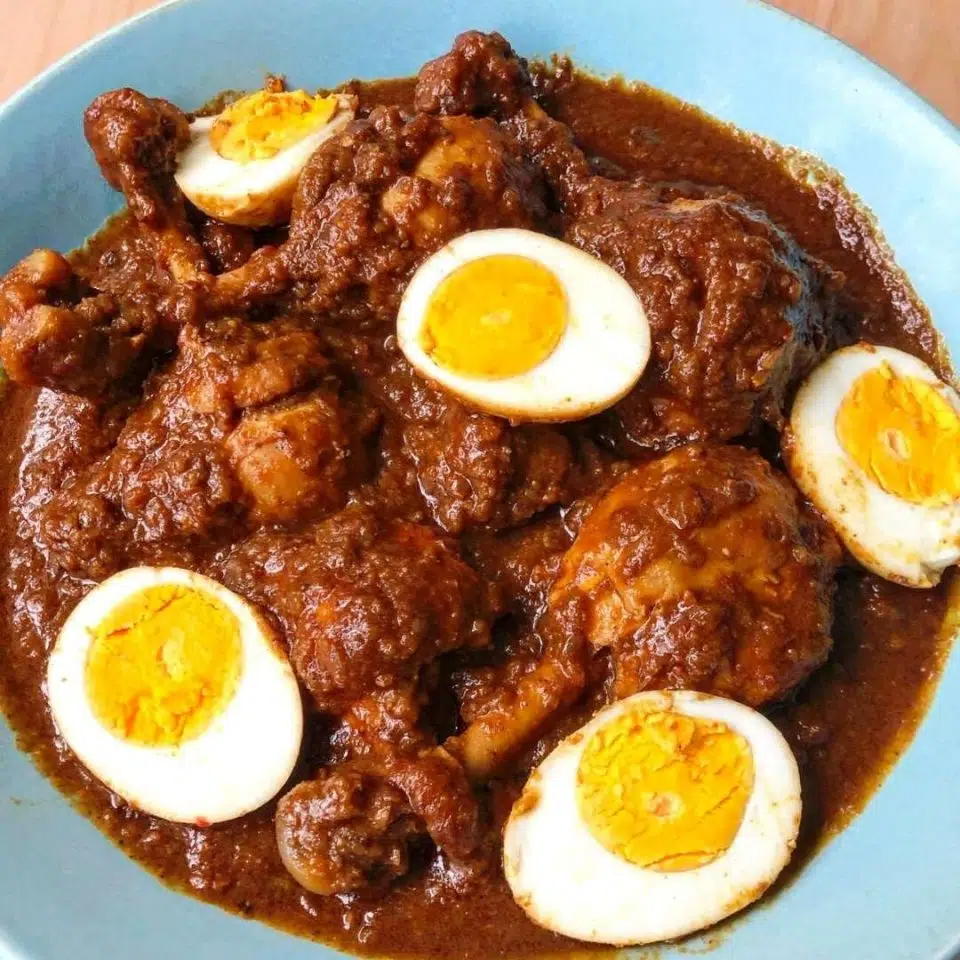 It is not an exaggeration to say that Tsebhi Derho is one of the most popular dishes in Eritrea. It is not made every day but it is offered in honor of a loved one or when guests arrive. It is seen as a symbol of a hard-working woman and mothers make sure they teach their daughters to make this dish so they aren't derided by neighbors.
A chicken has 12 parts and in Eritrea, they are all known by a different name. One is Feresegna, which is eaten by the head of the household or a special guest. First, onions, tomato, pepper, and oil are cooked up together, adding butter when preparing it for guests, and then the chicken is added. Once ready, it is topped with boiled eggs placed on top.
Injera is the most important accompaniment, and bread is often served on the side. If you were to ask Eritreans about their favorite food, you'd often hear them mention Tsebhi Derho. This dish is a top choice because of its exceptionally delicious taste.
6. Qeyh Tsebhi (Red Stew)
Qeyh means red in Tigrinya, and the name is taken from its color. Red stew is almost as popular as Tsebhi Derho and is often eaten for lunch or dinner.
Qeyh Tsebhi is made much like a chicken stew. First, cook the onion, tomato, and pepper, then add the chopped meat and cook until done. Red stew is a delicious meal served with a plate of Injera.
7. Shiro
This is one of the most popular cultural dishes in Eritrea often served during fasting and on Wednesdays and Fridays by the Orthodox as these are their fasting days.
Shiro is made from ground beans, chickpeas, or peas. Spices such as garlic and ginger are added to enhance the taste. Onion, tomato, oil, and water are cooked, then shiro powder (a type of pre-prepared spice mixture used to make Shiro) is added, and it is served with Injera. Shiro is more popular during the winter when chilis are added.
8. Tsebhi Birsen (Lentil Stew)
Another popular fasting food, especially in the rural parts of Eritrea, is Tsebhi Birsen.
This is prepared by cooking lentils and adding onions, tomatoes, garlic, pepper, and oil. This dish is a very popular food for fasting, also suitable for events and parties in both the countryside and the city.
9. Tsebhi Dinich (Potato Stew)
Tsebhi Dinich is another fasting dish, especially in rural areas. Potatoes are washed thoroughly and added to a prepared stew of onion, tomato, pepper, and oil. It is common to add garlic once cooked to make it even more delicious.
10. Qulwa (Roast beef)
Another popular and delicious dish that can be eaten at any time of the day, breakfast, lunch, or dinner is Qulwa. After cooking onions, tomatoes, garlic, chili, and oil, the chopped meat is added and it is all put in to roast. It is eaten with injera or bread, according to choice, but Injera is the most common.
---
Related: 30 African Foods that You Need to Try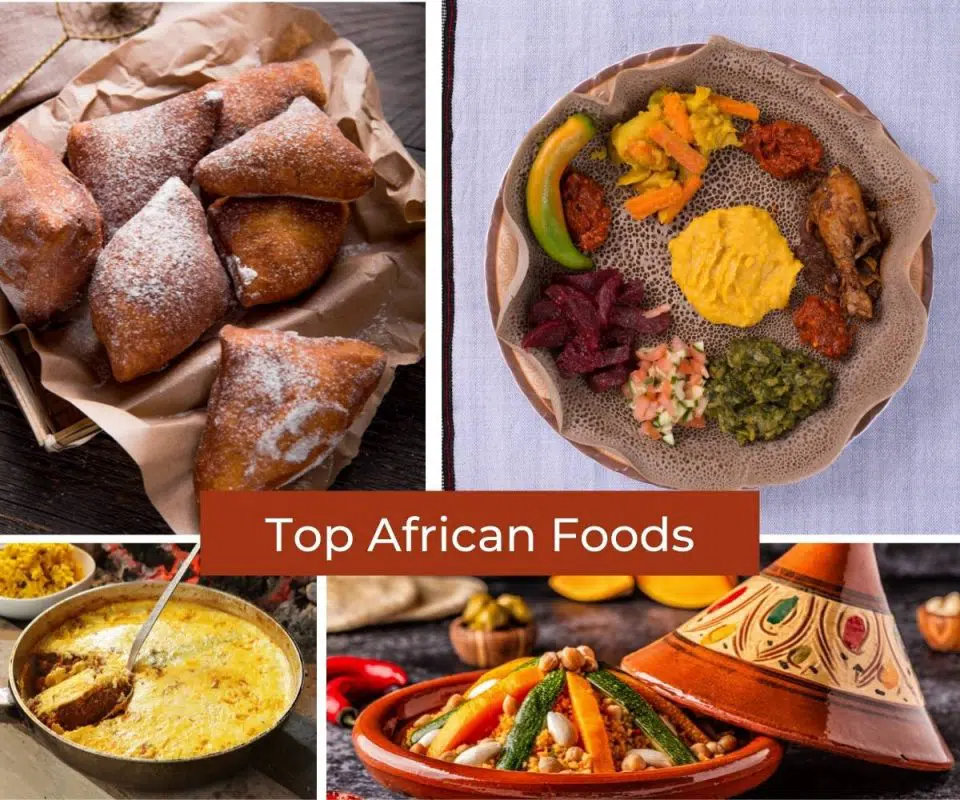 Related: Most Popular Ethiopian Foods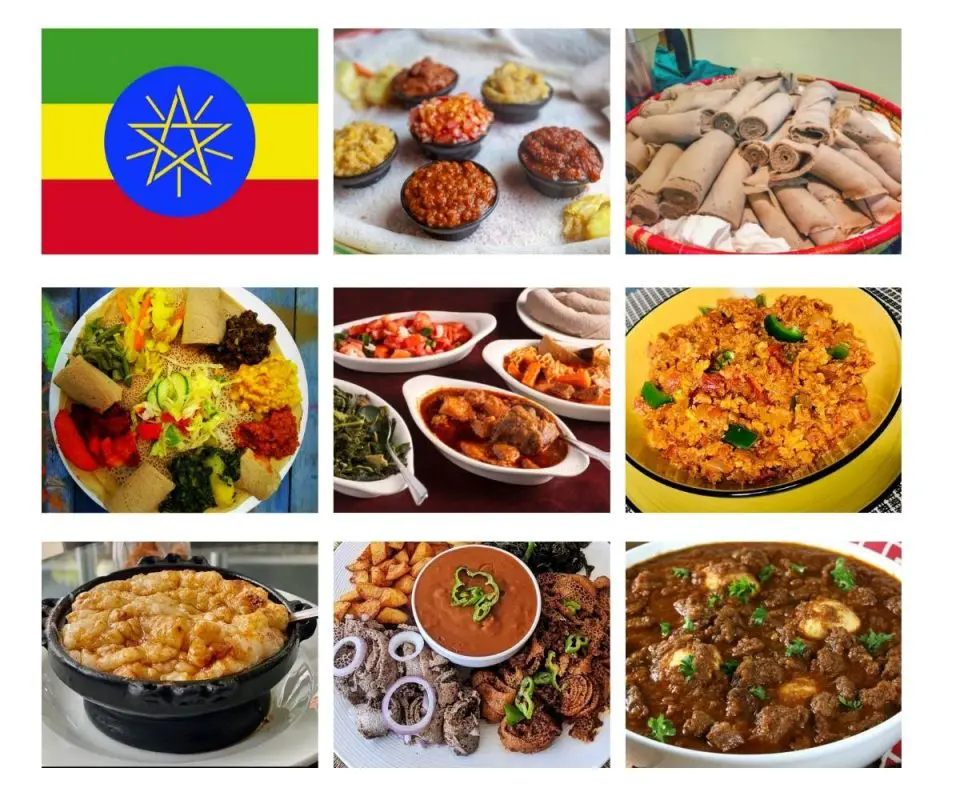 Related: Most Popular Somali Foods